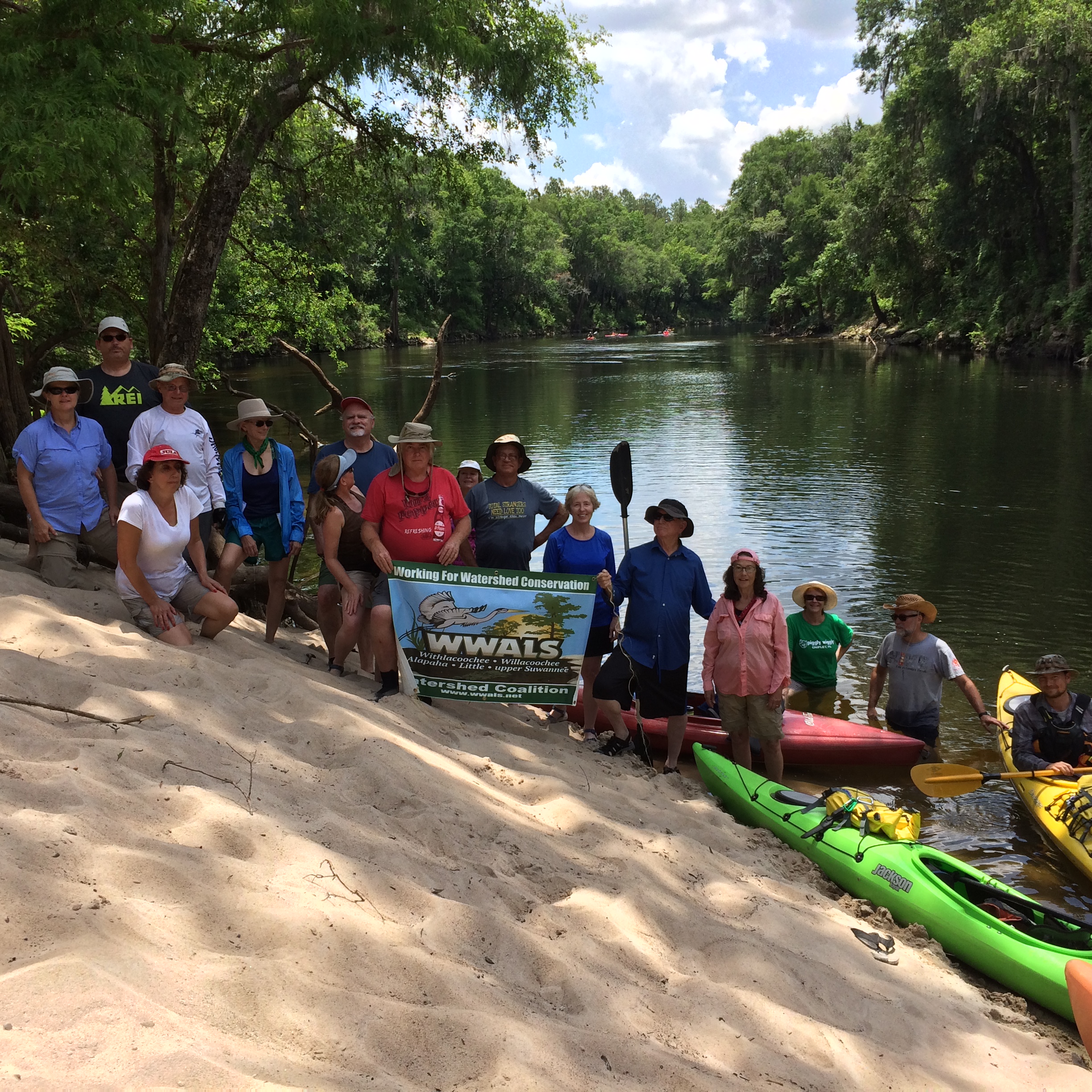 What a gorgeous day. 19 boats, 22 paddlers and 2 dogs made the trip on the Withlacoochee River from Florida Campsites ramp to Suwannee River State Park. The water was so clear we could see all but the very deepest portions of the river bottom. Springs, shoals, rock formations, beautiful scenery and great company made this a day to remember.- cjm
The Pinetta gauge was at 6.8′ (53.3′ NAVD88).
See also pictures on facebook by
Next monthly WWALS Outing: 8AM Saturday July 9th 2016, Nankin to Madison Highway, Withlacoochee River.
Watch the WWALS calendar for more outings and events.
You can join this fun and work by becoming a WWALS member today!
Short Link: