Two meetings back to back, starting 7PM Wednesday July 13th at the IHOP in Adel: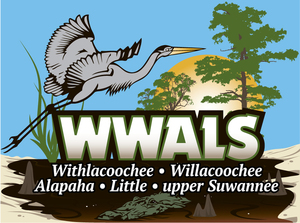 WWALS Annual Member Meeting with annual report and election of board members. Several board slots are open, so if you want to be nominated, fill in the application form.
WWALS Quarterly Board Meeting, with annual election of officers.
The draft agendas are below.
Draft Agenda
WWALS Annual Meeting
7:00 PM Wednesday 13 July 2016
IHOP, Adel, GA

WWALS members can vote in this annual meeting, and the public is invited to observe.

Board members are listed in www.wwals.net/board.
---
Draft Agenda
WWALS Quarterly Board Meeting
After annual WWALS Membership Meeting, 7:30 PM Wednesday 13 July 2016
IHOP, 1200 W 4th St, Adel, GA 31620

All WWALS Board Members are expected to attend in person or by telephone.
The more done on the board list, the less time we'll have to spend on them in this meeting.

All WWALS members, especially committee members, are invited to attend, as is the general public.

Board Members (may change due to annual membership meeting immediately preceding, and officers may change due to officer election in this board meeting):

* Executive Committee; M Membership Committee

Will be available at or before the meeting.
-jsq
Short Link: