"Gone but not forgotten" say many of the epitaphs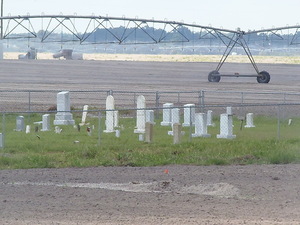 in Antioch Cemetery, stranded in the middle of a center pivot field near Jasper, Hamilton County, Florida. Who did this? Could it be Bill Gates?
The cemetery is at the end of SW 38 Trail, 30.4606571, -83.1870117, in a tiny 1.97 acre parcel 4736-000 owned by PARTRIDGE PEA LLC, Address P O BOX 1857, ALACHUA, FL 32616, according to the Hamilton County Property Appraiser's map, which shows a building and woods on that property, although you can see there are no woods or building in these pictures.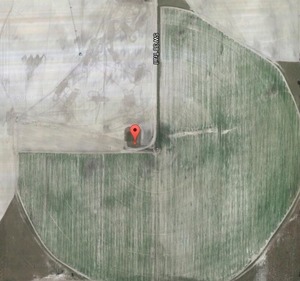 The Florida Secretary of State's website shows Partridge Pea LLC as inactive since 2013. It appears to have been managed by the estate of Joseph Ardene Wiggins. So who owns the cemetery and the surrounding center pivot irrigation operation?
The much larger center-pivot parcel 4736-015 to the east and south, and parcel 4736-010 northwest of the cemetery, still shown as wooded on the Property Appraiser's map, are owned by Partridge Pea Farms, LLC which was filed in 2013 and is still active,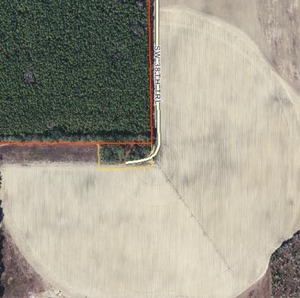 but it has a different address in Alachua and apparently different people involved than the other Partridge Pea LLC. The Articles of Organization dated 12 Dec 12 for the new LLC says:
ARTICLE VII.

This limited liability company shall be a manager limited liability company and the managers are ERIC J. FIELDS and KEVIN COGGINS, who shall have the right and authority to manage this limited liability company.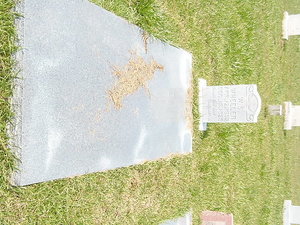 That new LLC has listed Principal Address 14818 NW 140th Street, ALACHUA, FL 32615 and mailing address PO BOX 2407, ALACHUA, FL 32616, and it notes: "Changed 04/29/2016." Parcel 4736-010, northwest of the cemetery, has the same PO Box listed by the Property Appraiser. The street address google finds as the location of "Bookkeeping & Tax Ctr Inc."
Meanwhile, we've previously seen that an LLC of an LLC of Cascade Investments owned by Bill Gates bought the Coggins carrot farm operation. Could be coincidence, I suppose.
Gretchen took pictures of all the tombstones, but here we show only one example, which has the epitaph quoted.
-jsq
You can join this fun and work by becoming a WWALS member today!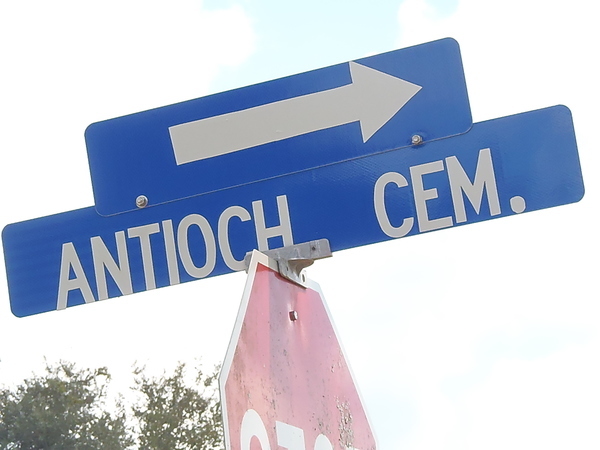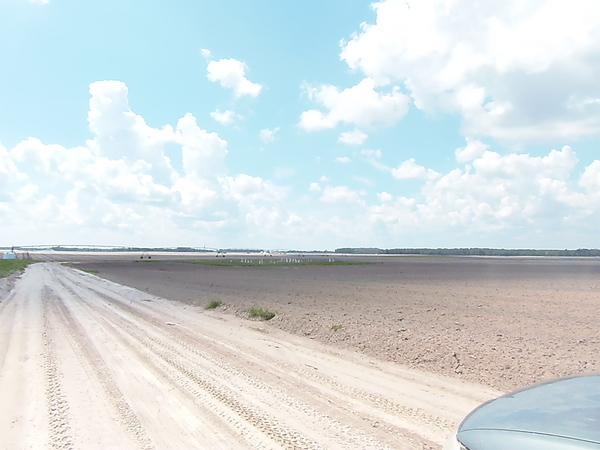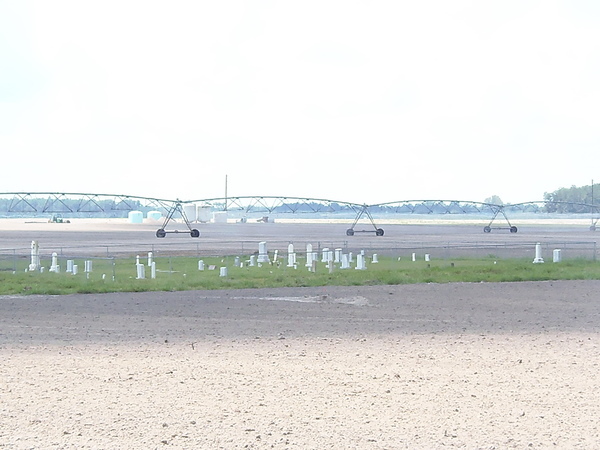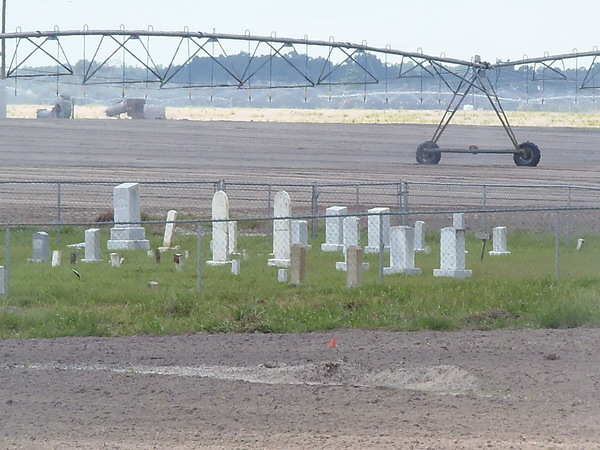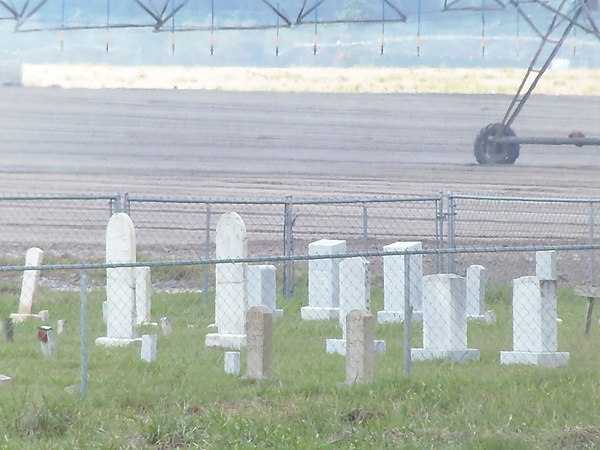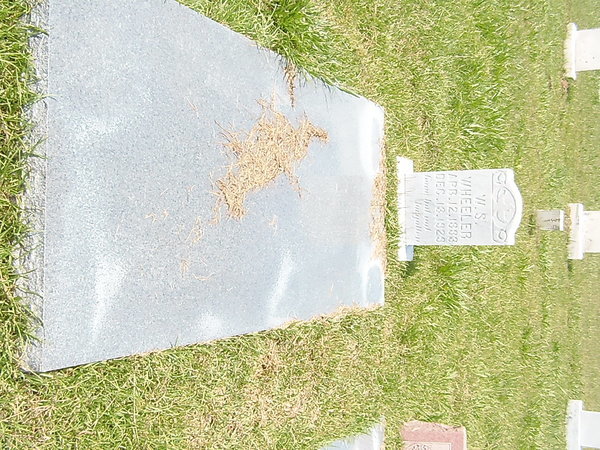 Short Link: