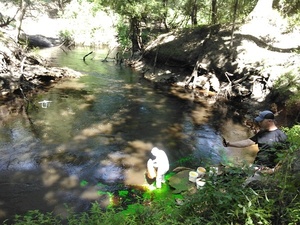 Tom Greenhalgh started putting the dye in the Dead River Swallet about 11:06 this morning, with Harley Means observing in this picture, plus a drone also taking pictures. See below for where to look for the dye coming back up in the next few days. If you see it, please take a water sample for SRWMD.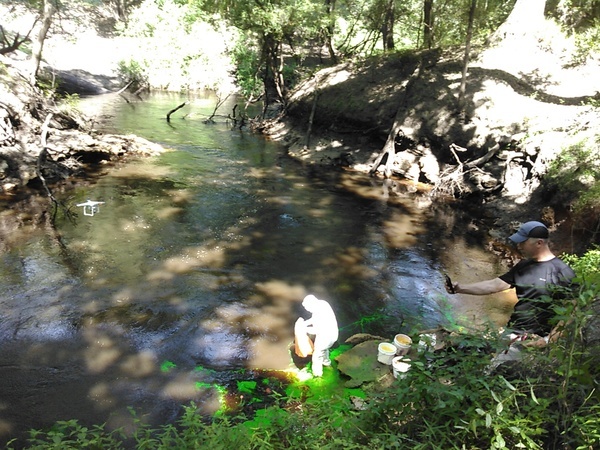 The dye got to the Dead River Sink a few minutes later, turning the Dead River a festive flourescent vermillion.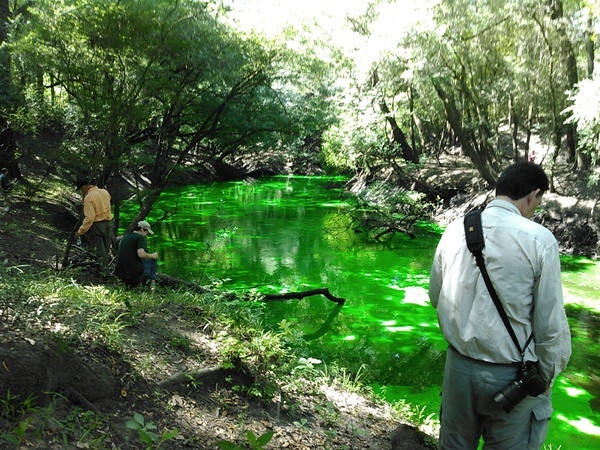 You can look for the dye in any of Holton Creek Rise, Alapaha Rise, Coile Spring, Stevenson spring, Seven Sisters spring, or anywhere else down the Alapaha River from the Dead River or on the Suwannee River from Holton Creek to the Withlacoochee Confluence at Ellaville; see map below.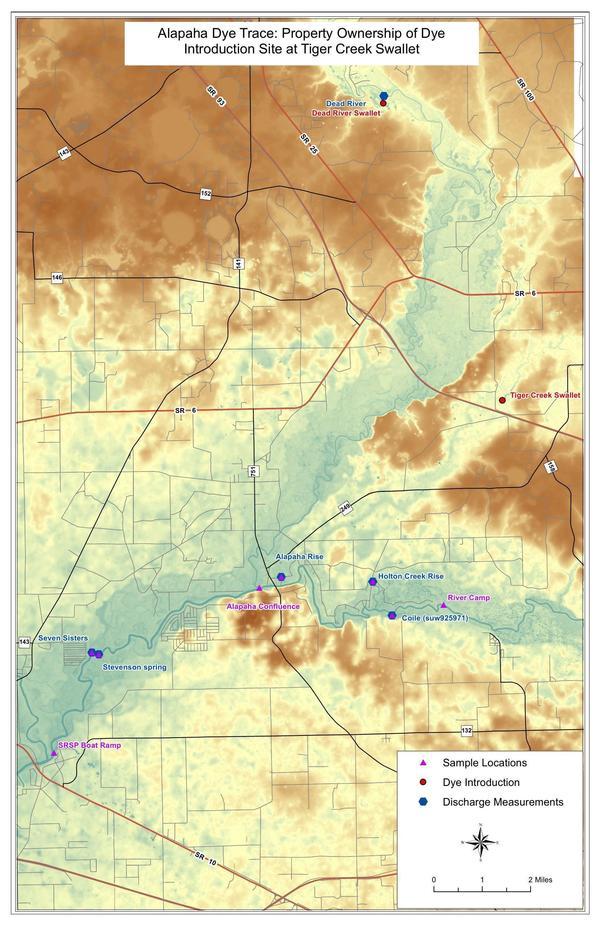 Map courtesy of James Cichon, FDEP, used with permission.
The color, as you can see, is pretty easy to spot. Of course, the dye may be so diluted when it comes back up that you can't see it. That's why SRWMD has chemical detectors set up at several of these locations. If you see any green water, please take a sample so SRWMD can test it chemically.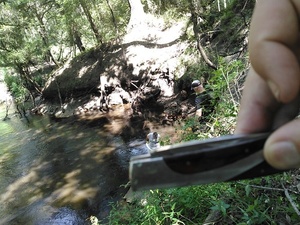 Thanks to Harley Means, Tom Greenhalgh, and a large cast of people from Suwannee River Water Management District (SRWMD), Florida Department of Environmental Protection (FDEP), and others for their hospitality and congeniality.
WWALS was represented by President John S. Quarterman, Member and VSU Geology Professor Can Denizman, and Treasurer Gretchen Quarterman. I'm proud to say Tom Greenhalgh used my pocket knife to open the bags of dye, making it as Harley Means said an integral part of the dye test. You can see a few drops of green on the knife even after Tom washed it off.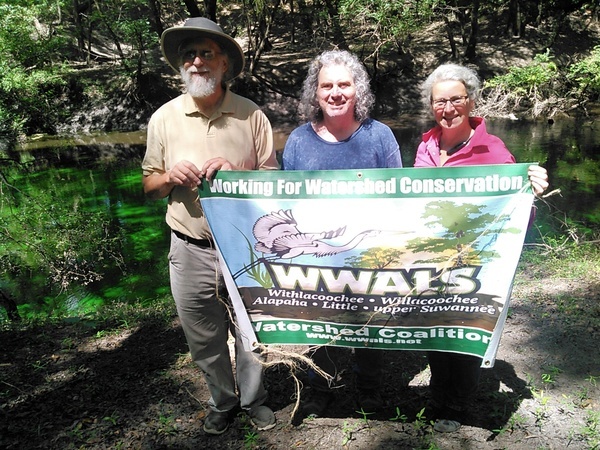 Probably more pictures later: Gretchen got some good ones from her perch on the other side of the Dead River. Meanwhile, see below the map for where to look for dye coming back up.
-jsq
You can join this fun and work by becoming a WWALS member today!
Short Link: