0.03 acres under the Withlacoochee River sold by the State of Georgia to Sabal Trail, operated by Spectra Energy of Houston, Texas, for $5,000, or $166666.66/acre.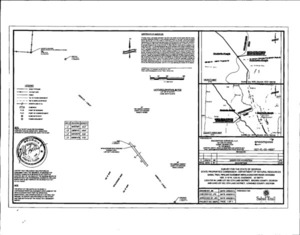 That easement must be very valuable to Sabal Trail. But it's more valuable to us who live here and swim, fish, and boat on that river and drink from the Floridan Aquifer. If we'd known this was going on, some of us might have filed other documents in this case.
Also, I would have thought 666 once would have been enough.
Here are some things you can do to help stop this boondoggle, and background about why this pipeline is a bad idea when there are already more solar jobs than in oil and gas extraction, and Georgia is the fastest-growing U.S. solar market.
Here's the judge's final order (PDF), followed by the other court documents in this case: Continue reading →