PDF FOR IMMEDIATE RELEASE
Hahira, Georgia, August 16th 2016 — There is no excuse for $3 billion down this rathole of a 20th century dying fossil fuel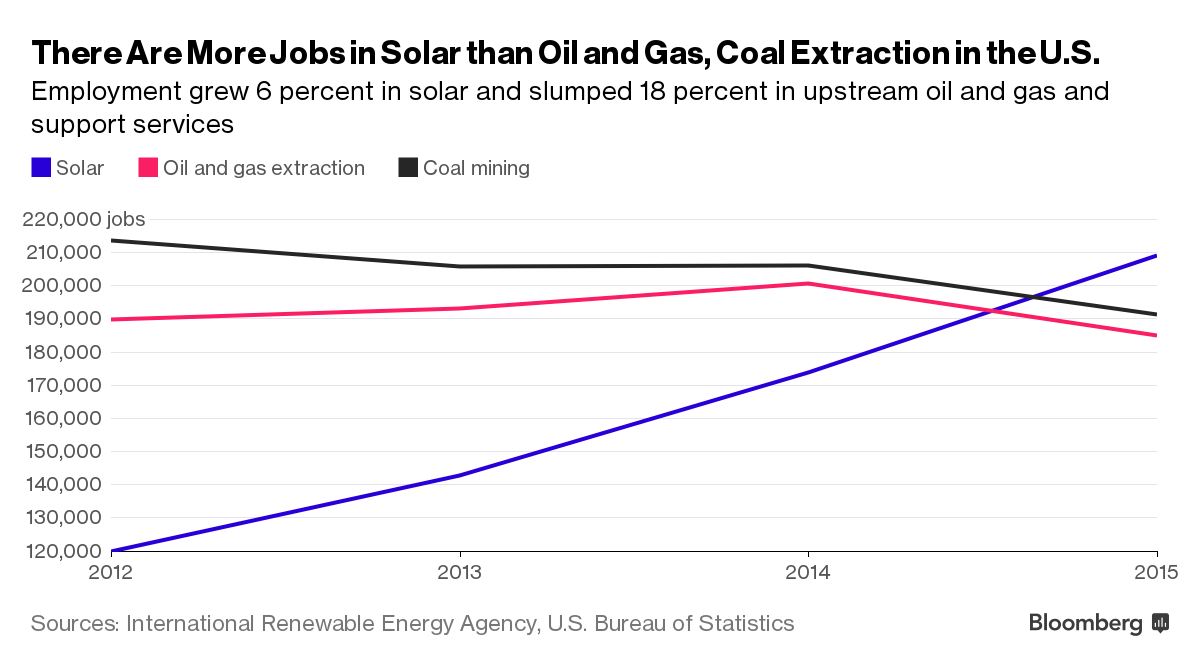 industry now that there are more solar power jobs than in all of oil and gas extraction. One federal permit Friday and another federal go-ahead impending for the Sabal Trail invasion of private property and wetlands in Georgia, Florida, and Alabama stiffens the resolve of the rapidly expanding opposition. WWALS Watershed Coalition (WWALS) has revealed apparent wetlands violations and federal rule violations by Spectra Energy, the Houston, Texas pipeline company that wants to gouge under our Withlacoochee and Suwannee Rivers, risking our water supply for its profit. Sierra Club has vowed to use "all legal means necessary to stop this fracked gas pipeline." Opposition across Georgia continues as dozens of new groups joined the fight a week ago in Gainesville, Florida. News Friday of a U.S. Army Corps of Engineers (USACE) wetlands permit has inflamed opposition across the country to this latest fossil fuel land and water grab.
Last month WWALS reported to USACE and to the Federal Energy Regulatory Commission (FERC) that Sabal Trail already has large quantities of 36-inch pipe stored in a pipe yard north of Lake City, Florida. The Corps gave an ambiguous answer as to whether the pipe was in jurisdictional wetlands, which Sabal Trail reported to FERC as an unambiguous "no". WWALS filed the real answer with FERC, and evidence the pipe is on filled wetlands. FERC has made no response.
Friday Sabal Trail's pipeline operator, Spectra Energy of Houston, Texas, responded through an article by Christopher Curry in the Gainesville Sun: "Grover wrote that a transportation contractor leased the storage yard to move 'the pipe from the pipe mill to a location closer to the project to temporarily store pipe.'" That's Andrea Grover, Director of Stakeholder Outreach for Spectra Energy, who seems unfamiliar with Sabal Trail's Resource Report 3 (RR3) of November 2014, which said:
"Sabal Trail will advise all contractors that they must utilize the pipe and contractor ware yard locations approved for the Project, and shall not establish a staging or warehouse yard for this Project in other locations without Sabal Trail first being advised and the FERC granting permission to use the area."
Yet Sabal Trail is utilizing that Lake City pipe yard without any known permission from FERC, counter to FERC's instructions and Sabal Trail's promise. WWALS has reminded FERC of this, with no response.
WWALS and many other individuals and groups spent most of last Tuesday morning asking the Suwannee River Water Management District (SRWMD) to do something about this. Yesterday SRWMD passed the buck back to USACE and the Florida Department of Environmental Protection (DEP).
Everyone is sadly used to finger-pointing by the state and federal agencies that are supposed to protect the public and our land, water, and air.
Perhaps not coincidentally, Florida Governor Rick Scott owns stock in Spectra and other pipeline companies.
Thanks to the four Florida counties (Hamilton, Suwannee, Marion, and Madison) that asked USACE for a Supplemental Environmental Impact Statement (SEIS) to examine new evidence. Yet the Corps said it had all the evidence it needed, and told at least one county that the Corps didn't have funding for a SEIS.
FERC could make Sabal Trail pay for a SEIS, since FERC brags to Congress every year that it is 100% funded by the very industries it supposedly regulates. Instead, FERC right now considers Sabal Trail's request to start construction, perhaps this week. This is not a surprise, since FERC has only denied one such pipeline in the past thirty years.
WWALS praises the Georgia state legislators who voted 128 to 34 to refuse river-drilling easements for Sabal Trail, after the Georgia State Properties Commission, mostly consisting of the governor and his cabinet, said Sabal Trail could drill under Georgia's Withlacoochee, Ochlockonee, Flint, and Chattahoochee Rivers. Despite that historic legislative vote and opposition from Chattahoochee Riverkeeper, Flint Riverkeeper, WWALS, Greenlaw, and numerous other partners of the Georgia Water Coalition, the Georgia Environmental Protection Division (GA-EPD) gave Sabal Trail a Clean Water Act Section 401 permit.
Monday WWALS learned that Sabal Trail sued the state of Georgia for an easement under the Withlacoochee River and won a judgment from the Superior Court of Lowndes County, because the state attorney general did not defend our river.
Perhaps not coincidentally, Georgia Governor Nathan Deal accepted campaign contributions from Spectra Energy PAC and five other pipeline company groups.
Simultaneously Sabal Trail tries to win public support through the usual pipeline tactics of giving grants to libraries in Dougherty County, Georgia and Suwannee County, Florida. Sabal Trail also promises local jobs, which are an illusion. In April, Sabal Trail held contractor fairs, but asked only for food service, office supplies, welding supplies, and the like; not for welding or any other actual pipeline construction. That's because Sabal Trail admitted two years ago in Gilchrist County, Florida that it had already picked the crews to lay the pipe: crews from somewhere else.
Crews who while installing the pipe would risk drinking water for Valdosta, Madison, and other cities. The pipeline would risk the only first-magnitude spring in Georgia, Radium Springs near Albany, where the right of way would gouge through a historic African-American environmental justice neighborhood. Would risk numerous low-income rural residents in Georgia and Florida, where thinner pipe would be used in "the middle of nowhere," as a Sabal Trail executive called our homelands in sworn testimony in a hearing brought by WWALS last year. Would risk the Withlacoochee River and three of the six second magnitude springs in Georgia, which are within a mile or less of the proposed pipeline path, on the Withlacoochee River between the pipeline crossing and the state line. Would risk Clyattville Elementary School, which is barely a mile from that pipeline path. Would risk the iconic Suwannee River, Suwannee River State Park, and the world-famous miles-long Falmouth Cathedral Cave System. The unnecessary risks go on, including a compressor station in Albany, Georgia and another in Suwannee County, Florida.
WWALS board member Chris Mericle says:
"We provided ample proof to FERC and the ACE that Sabal did not perform the proper Due Diligence at the Suwannee River and Falmouth Cathedral Cave System crossing sites."
The purpose of new natural gas pipelines is to move a glut of gas caused by fracking to market, and the most lucrative markets are overseas via liquid natural gas (LNG) export. We know this from testimony to Congress by FERC Commissioner Tony Clark, by the head of the U.S. Department of Energy Office of Fossil Energy (FE) Paula Gant, and by Spectra's hometown Houston Congressman Ted Poe. Poe spelled out the connection to the Trans-Pacific Partnership (TPP): more "free trade" countries mean more LNG export.
Right where this pipeline chain goes in Martin and Citrus Counties, Florida, FE has already authorized at least four LNG export operations, plus LNG on trains of Florida East Coast Railway as far as Jacksonville and Miami. As advertised in industry publications years ago, the purpose of Sabal Trail is to further facilitate poisoning of Pennsylvania watersheds by injecting fracking fluids into the Marcellus Shale and shipping it to markets including export at Cove Point in Maryland, at Elba Island in Georgia, and Sabal Trail in Florida. FPL even bought into a fracking field in Oklahoma. And wouldn't it be convenient for frackers in Florida to have Sabal Trail already there to export their gas?
FERC claims the vast majority of Sabal Trail's gas will go to power plants in Florida owned by FPL and Duke Energy (also a partner in Sabal Trail). Yet if any is going to LNG export, how can eminent domain be justified?
WWALS member Cecile Scofield says:
"I have been fighting for the safe siting of Liquefied Natural Gas facilities for almost fifteen years, and I have never seen anything like what is happening in Florida. Fracked-methane pipelines are threatening to destroy our environment and the Floridian aquifer. Unscrupulous developers are constructing LNG facilities in populated areas. LNG will be transported by rail in double-stacked containers headed for export from Florida's deep water ports. When big energy wins, we all lose."
Meanwhile in 2014 the number of jobs in the U.S. solar industry passed the number of jobs in all of oil and gas extraction.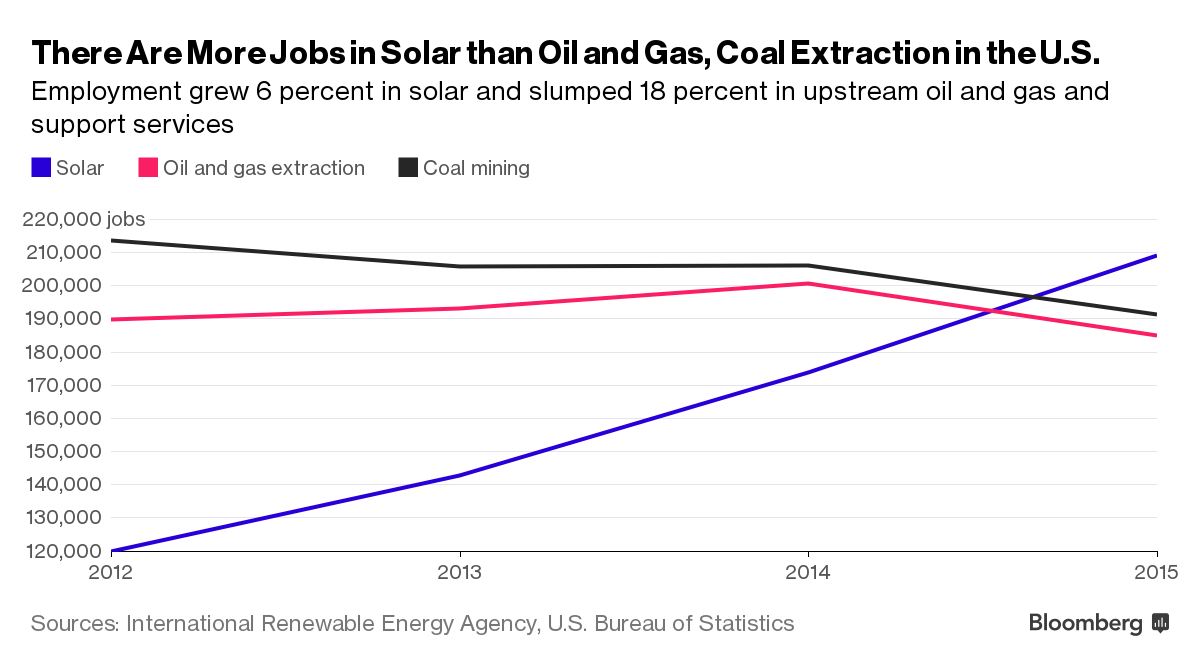 http://www.bloomberg.com/news/articles/2016-05-25/clean-energy-jobs-surpass-oil-drilling-for-first-time-in-u-s
Solar jobs continue to soar (up 6% in 2014) while oil and gas jobs plummet (down 18% in 2014). Source: International Renewable Energy Agency and the U.S. Bureau of Statistics, as reported by Anna Hirtenstein for Bloomberg, May 25th 2016.
Last year, Georgia changed its law to enable third-party power purchase agreements (PPAs) to facilitate solar financing. Georgia is now the fastest-growing U.S. solar market. Florida is one of only four states left that do not allow PPAs. Floridians have an opportunity August 30th to change that.
Georgia Power's parent, Southern Company (SO), at its May 2015 stockholder meeting changed from "solar some time towards the end of the decade" to "you can buy solar panels from us starting this July." SO subsidiary Gulf Power is right now building more solar power in the Florida Panhandle than FPL is in all of Florida.
By Sabal Trail's own figures, half the acreage of its 100-foot-wide easement could produce just as much solar power.
Instead of getting on with 21st century solar power, Florida Power and Light (FPL), a partner in Sabal Trail, wants to waste $3 billion of ratepayer money on a dying 20th century fossil fuel industry. Fifty years ago, ten years, even five years ago, another natural gas pipeline to Florida might have made sense.
WWALS president John S. Quarterman remarked:
"Solar power prices continue to drop, and solar is not only cheaper: it doesn't take three years of permitting; it doesn't need huge easements, compressor stations, or testing or cooling water; it doesn't use eminent domain; and solar power is far safer and cleaner than any fossil fuel. There is no excuse for FPL to waste $3 billion of its ratepayers money and all of our water, land, taxes, and safety for short-term profit."
About WWALS Watershed Coalition
WWALS Watershed Coalition (WWALS) is the WATERKEEPER® Affiliate for the upper Suwannee River basin. WWALS advocates for conservation and stewardship of the Withlacoochee, Willacoochee, Alapaha, Little, and Upper Suwannee River watersheds in south Georgia and north Florida through education, awareness, environmental monitoring, and citizen activities.
While state and federal agencies are still rubberstamping this boondoggle, there are many things that can be done to oppose this 20th century fossil fuel boondoggle so we can get on faster with 21st century solar power, which has already won the market.
Perhaps most importantly, inform your friends and neighbors that Sabal Trail is not a hiking trail: it is a destructive, hazardous, and unnecessary profit center for companies from somewhere else at our expense.
Contact
John S. Quarterman, President
WWALS Watershed Coalition
wwalswatershed@gmail.com
229-242-0102
www.wwals.net
About LNG export:
Cecile Scofield
Palm City
774-526-4738
===
You can join this fun and work by becoming a WWALS member today!
Short Link: