Thanks to Valdosta-Lowndes County Parks and Recreation Authority (VLPRA) for fixing up the access to what it calls Little River Boat Ramp, on GA 133 west of Valdosta off I-75 Exit 18. WWALS calls it Troupville Landing, after Troupville, the Lowndes County seat before Valdosta, just downstream at the confluence with the Withlacoochee River. It's the most downstream access to the Little River on the Withlacoochee and Little River Water Trail.
It's also called the prison boat ramp, after the state prison across the road. Here's looking upstream to the bridge.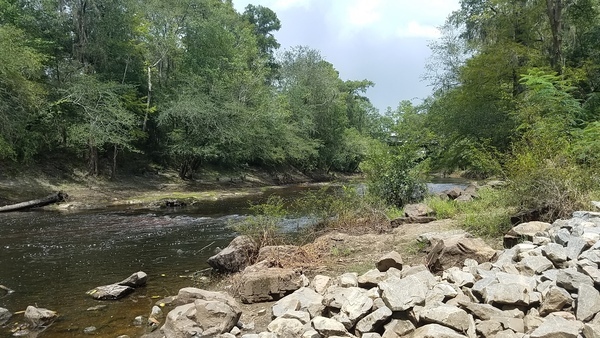 The road is much improved. WWALS member Julie Bowland noticed that back in April.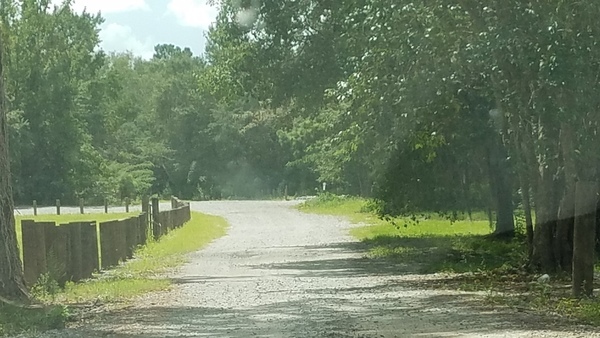 -jsq, John S. Quarterman, Suwannee RIVERKEEPER®
You can join this fun and work by becoming a WWALS member today!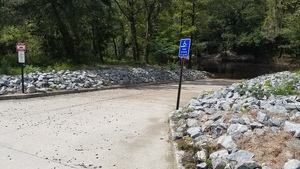 Ramp exceeds 8% slope, 2017:09:01 14:07:11,, Ramp and river 30.8516334, -83.3470659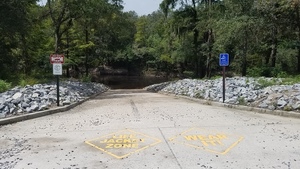 Life jacket zone; Wear it!, 2017:09:01 14:07:21,, Ramp and river 30.8516334, -83.3470659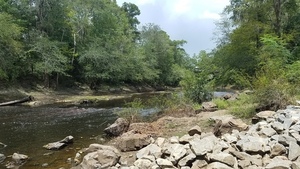 Upstream, 2017:09:01 14:08:01,, Ramp and river 30.8544141, -83.3269995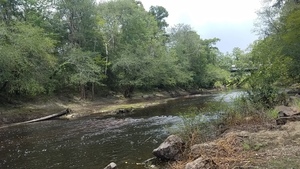 GA 133 bridge, 2017:09:01 14:08:08,, Ramp and river 30.8544141, -83.3269995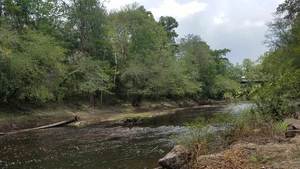 Movie: Little River at GA 133 Boat Ramp, Ramp and river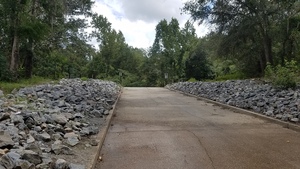 Up the boat ramp, 2017:09:01 14:08:29,, Ramp and river 30.8544141, -83.3269995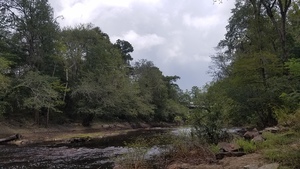 Bridge again, 2017:09:01 14:08:31,, Ramp and river 30.8515043, -83.3475865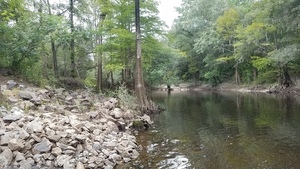 Downstream, 2017:09:01 14:08:33,, Ramp and river 30.8514999, -83.3475729

Much improved road, 2017:09:01 14:06:20,, Improved road 30.8545819, -83.3233237

Road out, 2017:09:01 14:10:28,, Improved road 30.8520168, -83.3464319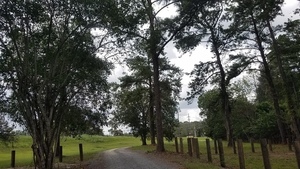 Tree canopy, 2017:09:01 14:10:34,, Improved road 30.8522205, -83.3463481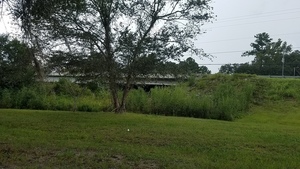 Bridge from road, 2017:09:01 14:10:41,, Improved road 30.8524087, -83.3460587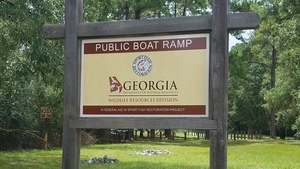 Public Boat Ramp sign, 2017:09:01 14:06:06,, Signs 30.8525746, -83.3454741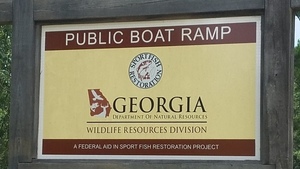 GA-DNR WRD sign, 2017:09:01 14:06:09,, Signs 30.8525322, -83.3455067

Park Rules with car, 2017:09:01 14:05:44,, Park Rules sign 30.8526853, -83.3444657

Park Rules, 2017:09:01 14:11:06,, Park Rules sign 30.8526875, -83.3445490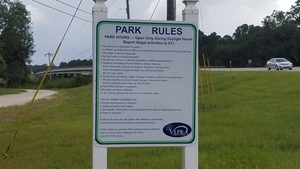 Park Rules closer, 2017:09:01 14:11:08,, Park Rules sign 30.8528295, -83.3444548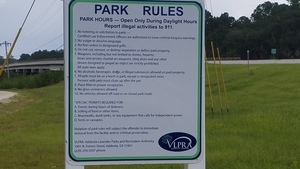 Park Rules closeup, 2017:09:01 14:11:13,, Park Rules sign 30.8544141, -83.3269995
Short Link: