Update 2018-01-19: Rescheduled again, due to low water, to become a hike to the Dead River Sink, still on January 27, 2018.
Update 2018-01-01: Rescheduled to January 27, 2018! Follow this link for the revised outing details.
A long paddle to start the Alapaha Quest! Along the way we will pass Rowetown Church and the Willacoochee River Confluence as we paddle down the wild and exotic Alapaha River in the south Georgia winter.
When: 7AM Saturday, January 6, 2018
Put In: Sheboggy Landing at US 82, east of Alapaha, Berrien County, Georgia.
Take Out: GA 135 Atkinson near Willacoochee, GA in Atkinson County.
Price: This outing is $10.00 for nonmembers, and free to WWALS members. We recommend you support the work of WWALS by becoming a WWALS member today!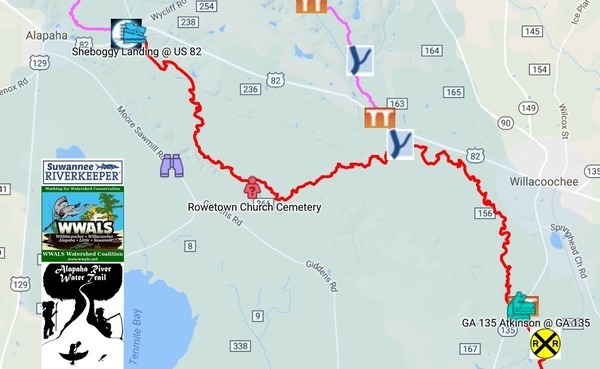 Bring: Continue reading →