Gretchen took some pictures at the cleanup at Sheboggy. Others took pictures of the upstream paddle; probably we'll post some of them later.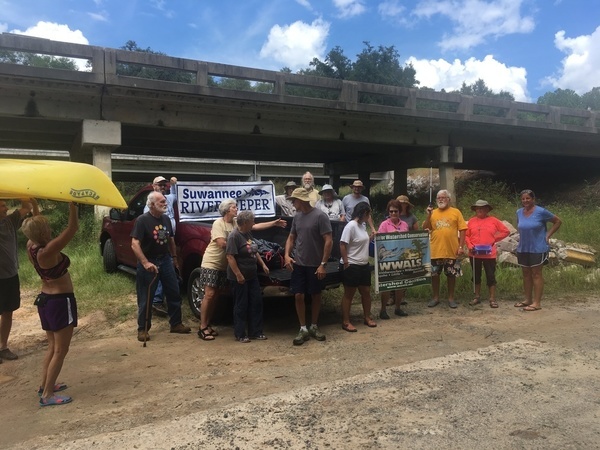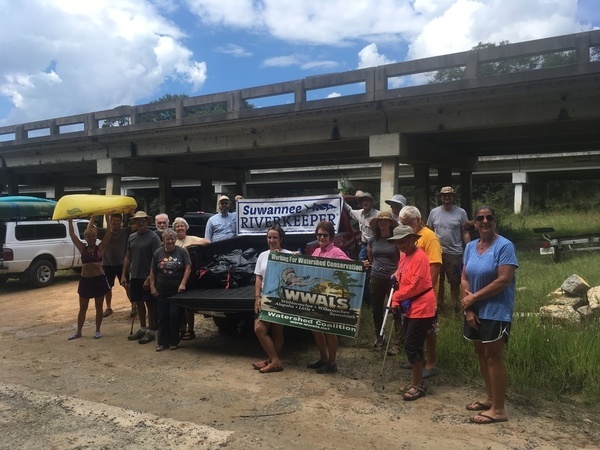 Thanks to GDOT for replacing the stolen Sheboggy Boat Ramp signs. Remember, we'll sell you one for $25.
Bret Wagenhorst made these event signs.
Bret Wagenhorst is the mastermind of the Sheboggy cleanups and of the annual BIG Little River Paddle Race at Reed Bingham State Park. Heather Brasell runs the Gaskins Forest Education Center a big downstream from Sheboggy.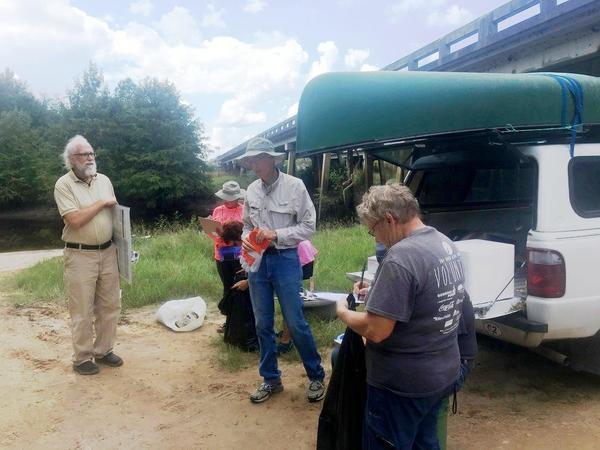 For more WWALS outings and events as they are posted, see the WWALS calendar or the WWALS outings and events web page. WWALS members also get an upcoming list in the Tannin Times newsletter.
-jsq, John S. Quarterman, Suwannee RIVERKEEPER®
You can join this fun and work by becoming a WWALS member today!
Short Link: