Here is (at least some of) the water quality testing data Valdosta was required to collect after its major spills of June in the Withlacoochee River basin and August in the Alapaha River basin. Maybe Valdosta is right that neither of these spills got into waterways, but something sure did, according to this data. Curiously, in both cases the worst fecal coliform readings were upstream from the spill location.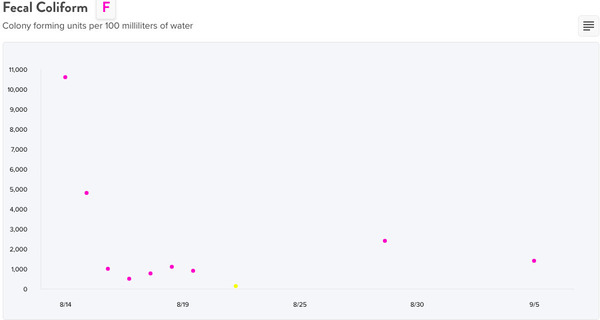 Downstream at Johnson Road on Mud Creek from the Mud Creek WTP after the August spill
There's only one datapoint (the yellow dot) on that graph below the Georgia safe limit for fecal coliform of 200 colony forming units per 100 milliliters of water (cfu/100 ml). You'd think it would be better upstream, right?
Continue reading