We have a donor who will match donations up to $1000 during Georgia Gives and 2019 Day of Giving. We need you to make a donation and help us get this generous donation.
https://www.gagives.org/story/8ndvvf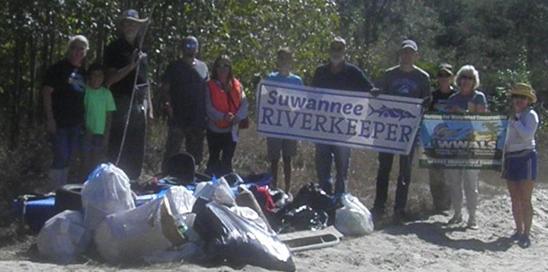 Photo: Gretchen Quarterman, WWALS #RiversAlive Pafford's Landing
Every little bit helps us work for clean, fishable, swimmable, boatable water.
From monthly full moon outings at Banks Lake, to exposing wastewater spills, to water quality testing, to trash pickups along the rivers, to promoting water trails and solar power, to opposing phosphate and titanium mines, LNG, and fracking, WWALS members are working to make the Suwannee River Basin a better place to live, work, and play.
Please give generously and help us get our $1,000 matching donation.
-jsq, John S. Quarterman, Suwannee RIVERKEEPER®
You can join this fun and work by becoming a WWALS member today!
Short Link: