A fun couple of hours and a truckload of #Rivers Alive trash picked up in and around the Alapaha River at Lakeland Boat Ramp and Pafford's Landing, on the Alapaha River Water Trail, yesterday, October 12, 2019.

Photo: Gretchen Quarterman, WWALS #RiversAlive Alapaha River
Pictures by John S. Quarterman for WWALS, except as otherwise noted.

Photo: Gretchen Quarterman, First bit of beach
And there was much green algae in the river.
#RiversAlive
That's a pile of trash.

Photo: Gretchen Quarterman, WWALS #RiversAlive Pafford's Landing

Photo: Gretchen Quarterman, This stuff does not belong in the river, or in the woods. People, do better. #RiversAlive
For future reference, the Lanier County dump is open on Saturdays, and is located at 31.053388, -83.069456, which is just north up GA 135 from the fire tower of Forestry Commission, 907 N Brantley St, Lakeland, GA 31635.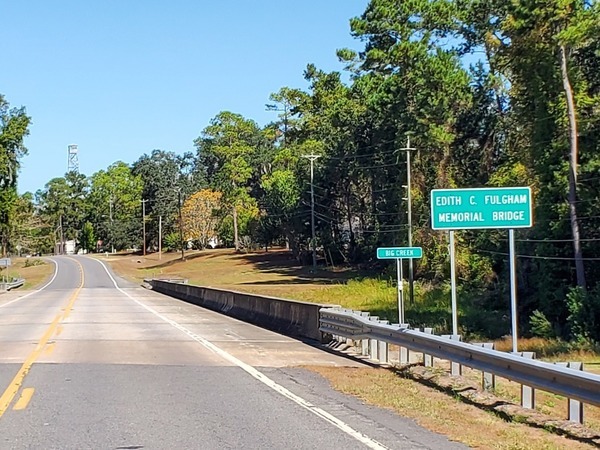 Just past the fire tower, north up GA 135
See also facebook pictures by:
Related:
For more WWALS outings and events as they are posted, see the WWALS calendar or the WWALS outings and events web page. WWALS members also get an upcoming list in the Tannin Times newsletter.
Coming up today is Banks Lake Full Hunter's Moon Paddle 2019-10-13: come watch the sun set and the moon rise!
-jsq, John S. Quarterman, Suwannee RIVERKEEPER®
You can join this fun and work by becoming a WWALS member today!
Short Link: