Farmers and other rural property owners have the right to use and enjoy their private properties. But a bill supported by corporate agricultural lobbyists will change the long standing Right to Farm Act. This 30 year old law has protected family farmers and property rights of Georgians for decades.
HB 545 restricts landowners' rights to protect their property values and quality of life if a new industrial agricultural operation moves in and causes a nuisance. HB 545 weakens Georgia's long-standing Right to Farm Act.
HB 545 says that no agricultural facility may be sued for nuisance if it has been "in operation" for at least 2 years—even if the nuisance-causing activity hasn't started or impacted neighbors yet. And even if the neighbors were there first! This turns 35 years of Right to Farm law on its head.
EXAMPLE
A big hog operation moves in across the street from the farm or home you've owned for decades. A little more than two years later, your property values plummet because of the noise, pollution, and smell. Under existing law, you can sue and your claims will be allowed to proceed. But under HB 545, your claims to protect your property will be dismissed unless there is some other law your new neighbor is violating. Even then, that may not be enough.
Current law protects existing agricultural operations from new neighbors moving in and winning a nuisance suit over long-existing conditions. HB 545 will prevent existing farmers and other rural property owners from protecting their own property values. The bill favors newly arriving, disruptive industrial agricultural operations over long-established property owners.
Send a message to your Senator, Lt Gov Duncan, and Gov Kemp below. Ask them to protect Georgia's Right to Farm & property rights—STOP HB 545.
To find your legislator you can type in your ZIP code here: http://openstates.org/find_your_legislator/
Or here's a handy list of Georgia state Senate members in WWALS territory, extracted from the Georgia Senate website.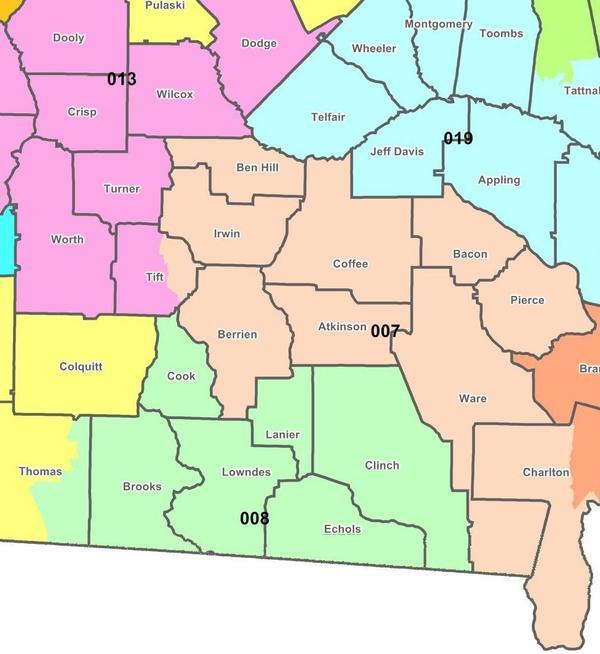 Follow this link and scroll down to send your message.
-jsq, John S. Quarterman, Suwannee RIVERKEEPER®
You can join this fun and work by becoming a WWALS member today!
Short Link: