Update 2020-07-14: Bad Friday and Saturday water quality results, Withlacoochee River 2020-07-11.
Not looking good downstream on the Withlacoochee River. Madison Health unusually tested on a Friday, and found too-high E. coli results at Florida 6, just above Madison Blue Spring: 414 cfu/100 mL. Saturday, WWALS results at Knights Ferry Boat Ramp were horrible: 5,233. Nankin Boat Ramp results were merely too high: 600. State Line Boat Ramp was within acceptable limits Saturday, but that contamination probably washed down that far by Sunday and well into Florida by this morning.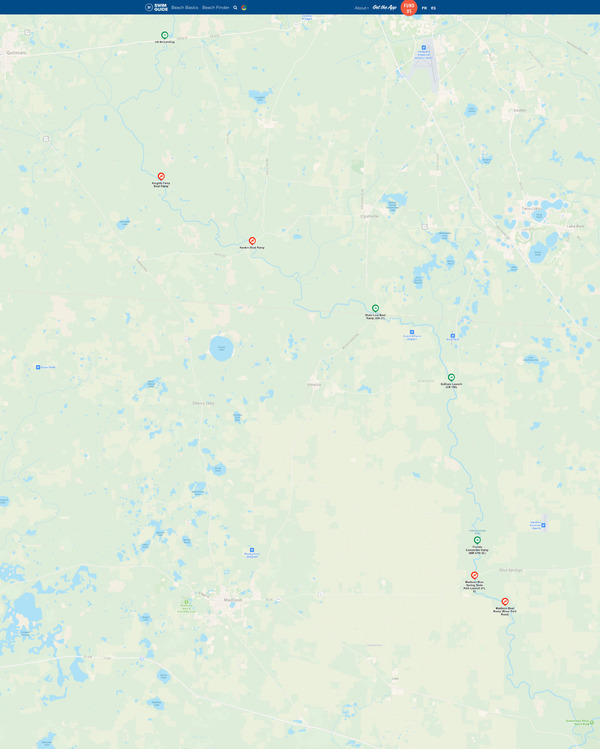 Withlacoochee River, Swim Guide
Thanks to WWALS testers Michael and Jacob Bachrach for collecting those downstream Withlacoochee River samples, and to Suzy Hall for providing the results. See also What do these numbers mean?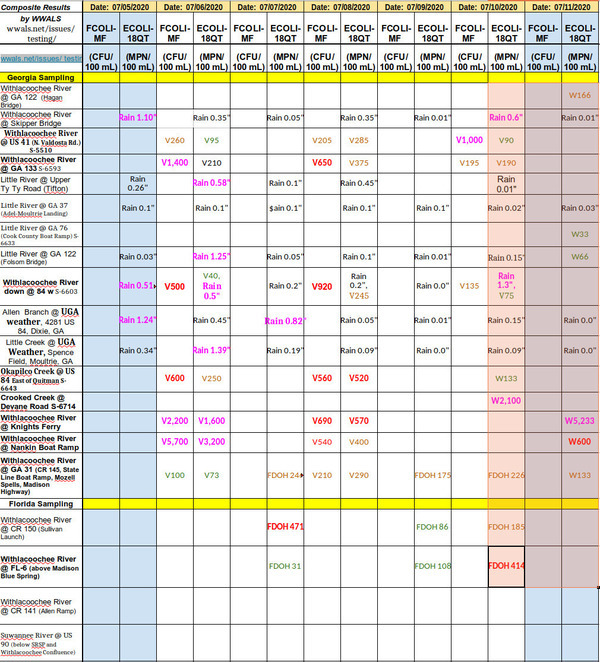 Dirty Knights Ferry, Nankin, FL 6
For the complete WWALS composite spreadsheet of Georgia and Florida results and other context, see wwals.net/issues/testing/.
Friday Conn got 2,100 on Crooked Creek at Devane Road. Remember, Crooked Creek runs into Okapilco Creek downstream of US 84. That 2,100 is actually lower than many results we've seen at that location, and Crooked Creek has much less flow than Okapilco Creek. So that number is not enough to account for the 5,233 downstream of Okapilco Creek on the Withlacoochee River at Knights Ferry Boat Ramp the next day. Did it come from somewhere else, such as upstream on Okapilco Creek?
This map may help with understanding where all these places are.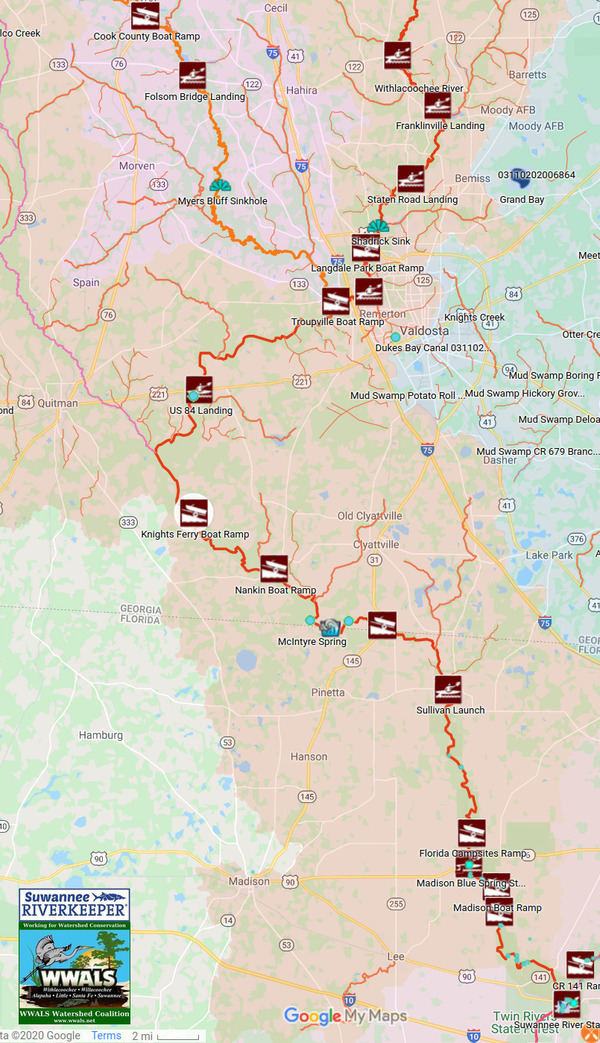 Landings in Suwannee River Basin, WWALS Map
However many places the E. coli came from, there is reason to believe that the most likely sources are cattle.
Meanwhile on Saturday, upstream WWALS testers Conn Cole and John S. Quarterman found good results on the Little River at GA 76 (Cook County Boat Ramp) and GA 122 (Folsom Bridge Landing), as well as at GA 122 on the Withlacoochee River (Hagan Bridge Landing). Friday Conn Cole aso got good results on Okapilco Creek at US 84.
Plus, Valdosta's Friday results for US 41, GA 133, and US 84 are all good. Valdosta did get a high Fecal coliform result for US 41, but we go by E. coli. Thanks to Valdosta PIO Ashlyn Johnson for getting these Valdosta Friday results published this morning.
Back downstream, you don't even have to count the blue-with-bubbles colonies to see that the Knights Ferry Boat Ramp PetriFilms are far worse than the ones for Nankin or State Line.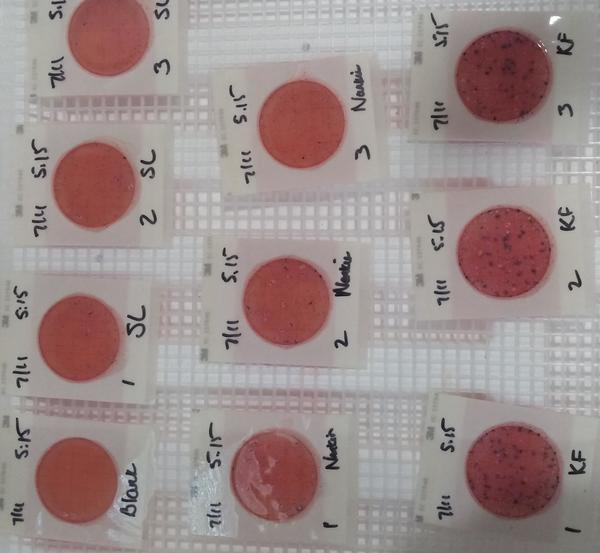 Knights Ferry 5,233; Nankin 600; State Line 133
By comparison, my PetriFilms for Hagan Bridge and Folsom Bridge seem almost clean.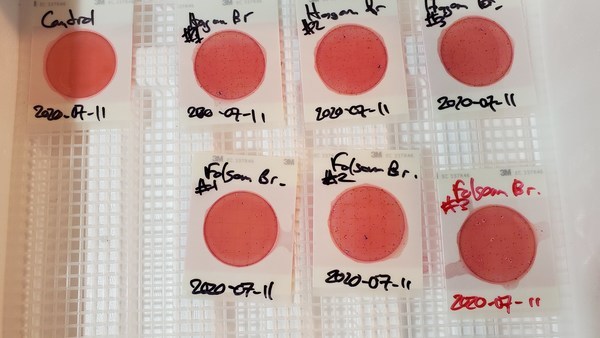 Hagan Bridge 166 and Folsom Bridge 66
This is rather high. Often you can jump most of the way across the Withlacoochee River here. When it's really low, you can just step across. Not now.
There is room for improvement at the entrance to Folsom Bridge Landing.
-jsq, John S. Quarterman, Suwannee RIVERKEEPER®
You can join this fun and work by becoming a WWALS member today!
Short Link: