Update 2020-09-13: Pictures.
Cleanup on the Alapaha River in Berrien County, Georgia, at Berrien Beach Boat Ramp.
When: Gather 9 AM, launch N/A, end 12 PM, Saturday, September 12, 2020
Put In: Berrien Beach Boat Ramp. Concrete boat ramp on the north side of GA 168, west side of Alapaha River, in Berrien County, Georgia. About 20 minutes east of Nashville, GA, same southwest of Pearson. Less than 45 minutes southeast of Tifton and northeast of Valdosta. About an hour north of Madison, Jasper, Live Oak, or Lake City, FL; two hours north of Gainesville, FL.
The boat ramp is public, but the Berrien (west) side of the river is owned by Langdale Timber Company. Also known as Berrien Beach Landing. Float downstream under the bridge to the sand beaches of Berrien Beach.
Take Out: Berrien Beach Boat Ramp , which is on the WWALS Alapaha River Water Trail.
Bring: the usual personal flotation device, boat, paddles, food, drinking water, warm clothes, and first aid kit. Also trash pickers and trash bags: every WWALS outing is also a cleanup.
Actually, you don't have to bring a boat to this one: there's plenty of trash to clean up right at the boat ramp.
Free: it's a cleanup. However, we recommend you support the work of WWALS by becoming a WWALS member today!
wwals.net/donations/#join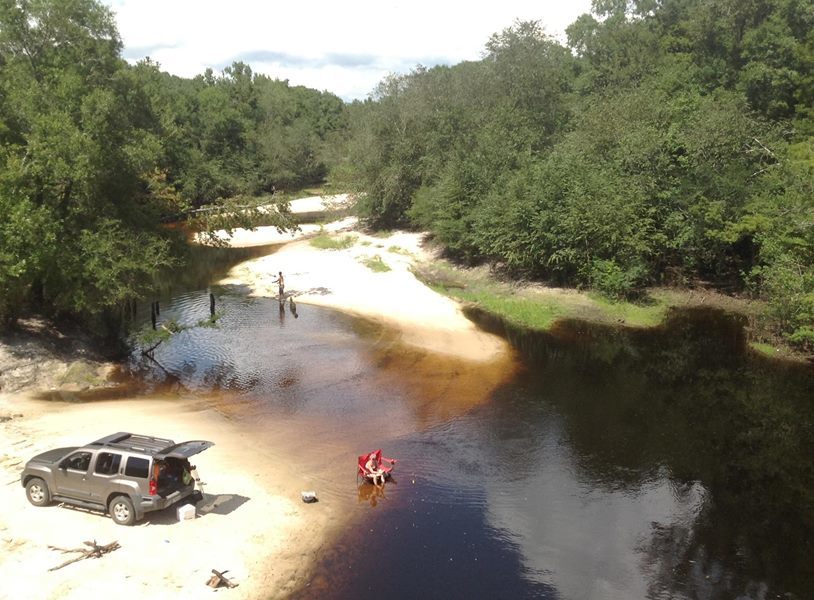 Photo: Bret Wagenhorst, Public access on north side of bridge, with cement strip boat ramp at higher water level but no facilities. Access road is unpaved and about 1/4 mile long. Nice sandy beach 2014-10-20.
Duration: 3 hours
Shuttle distance: none
Shuttle duration: none
Paddle distance: none
Paddle duration: none
Host: Bobby McKenzie
Contact: Bobby McKenzie
Berrien Beach itself is on the other side of the river, in Atkinson County, slightly downstream. Bring a boat if you want to help clean up there. It's private land, but we have a standing invitation from the landowner for cleanups.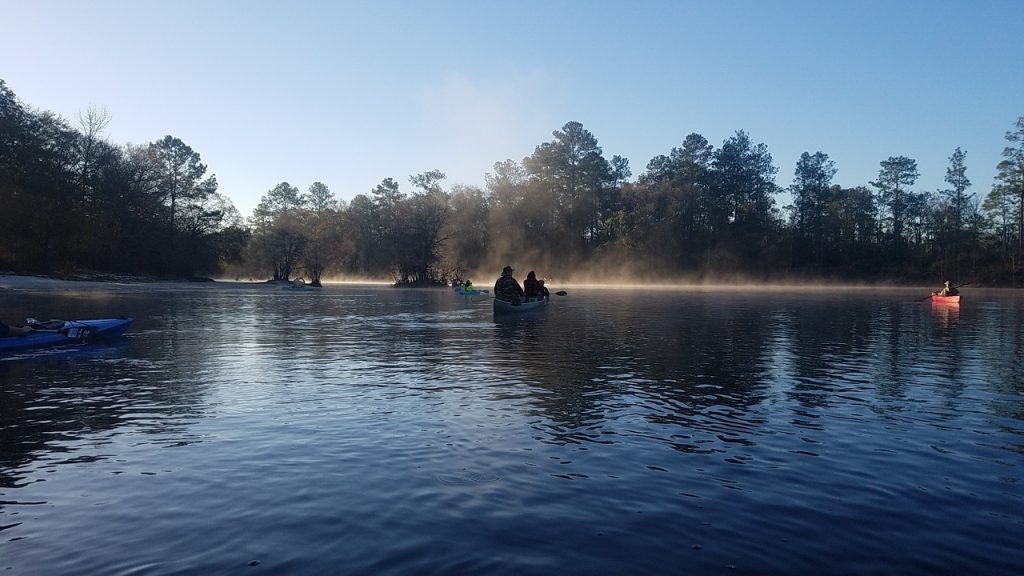 Photo, John S. Quarterman: Berrien Beach from the Alapaha River 2017-02-11.
Backup: in case of high or low water is: in case of weather we will cancel or move to another date
Thanks: to Donald N. Roberson, Jr. for the idea for this cleanup.
More: For more WWALS outings and events as they are posted, see the WWALS calendar or the WWALS outings and events web page. WWALS members also get an upcoming list in the Tannin Times newsletter.
-jsq, John S. Quarterman, Suwannee RIVERKEEPER®
You can join this fun and work by becoming a WWALS member today!
Short Link: