Update 2020-08-28: Good downstream, but recurring GA 133, Withlacoochee River 2020-08-27
WWALS testing Thursday got excellent results at State Line Boat Ramp: zero (0) cfu/100 mL E. coli, and only 33 at Nankin and Knights Ferry Boat Ramps. We have nothing new from Valdosta since Monday's data, and nothing from Florida since Thursday a week ago. But the WWALS data says that so far as we know, the Withlacoochee River is good for boating, fishing, swimming, etc. this weekend.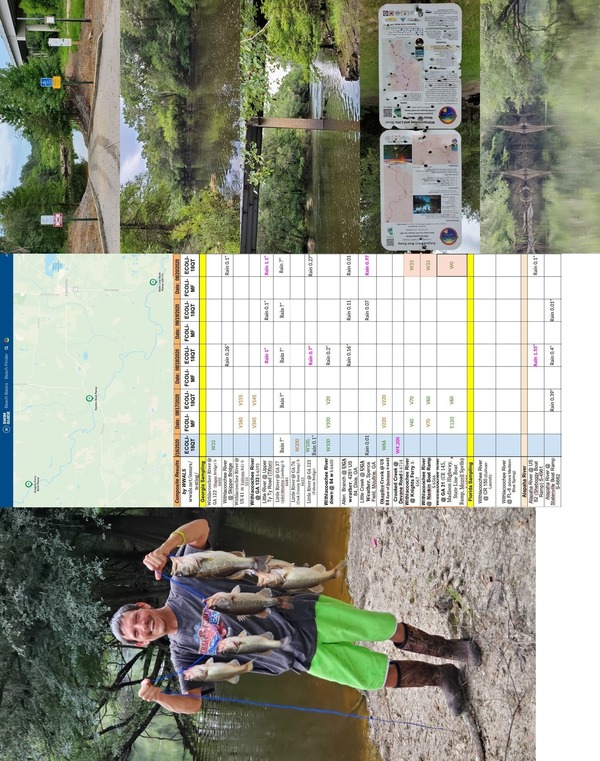 Fishing, map, charts, pictures
There was no significant rain, except far up on the Little River at Tifton, and upriver on the Alapaha at Alapaha, Georgia.

Looking clean, Knights Ferry, Nankin, State Line
For context and the entire WWALS composite spreadsheet of Georgia and Florida water quality testing results and rainfall, see: https://wwals.net/issues/testing/
So apparently nothing nasty washed into the Withlacoochee River, and State Line, Nankin, and Knights Ferry Boat Ramps are green on Swim Guide. I've left all the other Withlacoochee and Little River "beaches" Continue reading →