Update 2022-07-01: Bad Water Quality, Withlacoochee River 2022-06-30.
Update 2022-06-25: Plus Ichetucknee and Santa Fe Rivers also clean, thanks to Pam Thomas and the TREPO crew.
Not good at Knights Ferry Boat Ramp on the Withlacoochee River: 1,333 cfu/100 mL E. coli, above the alert level of 1,000. That was a Thursday sample, so watch out downstream. This is puzzling, since there has been no rain to speak of. Also, no sewage spills have been reported in Georgia or Florida in the Suwannee River Basin. Yet chances are something came down Okapilco Creek from Brooks County, Georgia. Sure, it could have been wild hogs directly on the river, but that's less likely. Maybe there was more rain in Brooks County than the stations we use reported. Or maybe there was a sewage spill that has not yet been reported.
Everywhere else tested by WWALS Thursday was good: Little, Alapaha, and Withlacoochee Rivers.
The most recent Valdosta downstream results were for Monday, and was clean. The most recent Valdosta upstream were for Friday (apparently Valdosta city staff took Monday off for the new Juneteenth holiday), and were also clean, after the high GA 133 results last week.
So I'd avoid the Withlacoochee River from Knights Ferry Boat Ramp on down this weekend. Elsewhere looks good for boating, swimming, and fishing.
Thundershowers are expected this weekend, so conditions could change rapidly.
Thanks to Elizabeth Brunner for her three GA 122 sites: Folsom Bridge on the Little River, Hagan Bridge on the Withlacoochee River, and Lakeland Boat Ramp on the Alapaha River.
Thanks to Michael and Jacob Bachrach for their Withlacoochee River sites: Knights Ferry, Nankin, and State Line Boat Ramps.
Thanks to Gus Cleary for Cleary Bluff, downstream of Allen Ramp, near the Withlacoochee River Confluence.
Thanks to Suzy Hall for herding the testing cats.
Thanks to Gretchen Quarterman for training all the testers.
There are more pictures on the WWALS website.

Bad Knights Ferry Withlacoochee River, Charts 2022-06-23
For context and the entire WWALS composite spreadsheet of water quality results, rainfall, and sewage spills, see:
https://wwals.net/issues/testing
I've marked all the WWALS "beaches" with recent results green on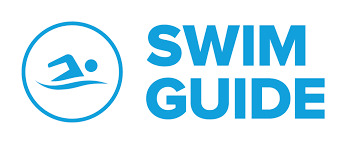 , except Knights Ferry Boat Ramp.

Bad Knights Ferry Withlacoochee River, Swim Guide 2022-06-23
Thanks to Joe Brownlee and Georgia Power for a generous grant for water quality testing equipment and materials.
You or your organization could also donate to the WWALS volunteer water quality testing program.
Or maybe you'd like to become a WWALS water quality tester; please fill out this form: https://forms.gle/DzWvJuXqTQi12N6v7
-jsq, John S. Quarterman, Suwannee RIVERKEEPER®
You can join this fun and work by becoming a WWALS member today!
Short Link: