Update 2022-07-03: PFAS testing, Withlacoochee River, Georgia and Florida 2022-06-30.
Update 2022-07-03: Madison Health Advisory, Withlacoochee River 2022-07-02.
Please avoid the Withlacoochee River this weekend, at least downstream from Hagan Bridge (GA 122). Try the Little River or the Alapaha, or the Suwannee upstream of the Withlacoochee River Confluence.

Chart, River, Swim Guide 2022-06-30
There was already contamination washed into the river by rain up to 4 inches in spots, according to Valdosta's Wednesday results at US 41 and GA 133: 1,000 cfu/100 mL and 2,000 cfu/100 mL, where 1,000 is the alert level.
Then Valdosta had a major sewage spill.

Bad Withlacoochee River, Charts 2022-06-30
For context and the entire WWALS composite spreadsheet of water quality results, rainfall, and sewage spills, see:
https://wwals.net/issues/testing
Valdosta spilled 127,750 gallons from its Gornto Road Pump Station, slightly downstream of Sugar Creek, between US 41 and GA 133. That spill has not showed up in the GA-EPD Sewage Spills Report, because GA-EPD did not issue a report today, presumably because it is on vacation. But thanks to Valdosta Mayor Scott James Matheson for alerting WWALS, several of our members reported from the site during the spill.

Valdosta sewage spill sign, Sugar Creek –Bobby McKenzie
WWALS testers Jacob and Michael Bachrach for yesterday samples got 11,333 at Knights Ferry Boat Ramp, downstream of Okapilco Creek, which drains cattle farms in Brooks County. You probably don't want to get that water on you. I did, yesterday morning, and I washed with disinfectant.
So there are probably at least three sources of E. coli contamination right now:
Unknown contamination sources upstream of US 41. Bad results there have happened many times before after big rains. Could be wild hogs, domestic horses, or something else.
The Valdosta sewage spill.
Cattle in Brooks County. Possibly plus wild hogs.
I plan to take a DNA test kit to State Line Boat Ramp tomorrow, which the contamination should have reached by then, and see what it detects.
For today, I have set to red US 41, GA 133, and Knights Ferry Boat Ramp on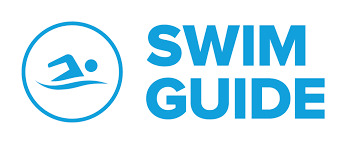 . The contamination has probably reached at least Nankin Boat Ramp by now.

Bad Withlacoochee River, Swim Guide 2022-06-30
Thanks to Elizabeth Brunner for her three GA 122 sites: Folsom Bridge on the Little River, Hagan Bridge on the Withlacoochee River, and Lakeland Boat Ramp on the Alapaha River.
Thanks to Michael and Jacob Bachrach for their Withlacoochee River sites: Knights Ferry, Nankin, and State Line Boat Ramps.
Thanks to Gus Cleary for Cleary Bluff, downstream of Allen Ramp, near the Withlacoochee River Confluence.
Thanks to Suzy Hall for herding the testing cats.
Thanks to Gretchen Quarterman for training all the testers.
There are more pictures on the WWALS website.
Thanks to Joe Brownlee and Georgia Power for a generous grant for water quality testing equipment and materials.
You or your organization could also donate to the WWALS volunteer water quality testing program.
Or maybe you'd like to become a WWALS water quality tester; please fill out this form: https://forms.gle/DzWvJuXqTQi12N6v7
-jsq, John S. Quarterman, Suwannee RIVERKEEPER®
You can join this fun and work by becoming a WWALS member today!
https://wwals.net/donations/
Short Link: