Update 2022-08-06: Pictures: Chainsaw Cleanup, Sugar Creek to Troupville, Withlacoochee River 2022-07-30.
Five of us with five or six chainsaws cleared more than three log jams out of the Withlacoochee River above the Little River Confluence, and collected some trash, in the Chainsaw cleanup, Troupville Boat Ramp to Withlacoochee River 2022-06-25.

banners, boats, sandbars, and saws
We'll be back at it after about six weeks, i.e., probably in August. The current goal is to clear the stretches from Langdale Park Boat Ramp past Sugar Creek, and on around to Troupville Boat Ramp. Fortunately there are no log jams on the Little River from the ramp to the Confluence, but there are plenty left on the Withlacoochee River. Stay tuned.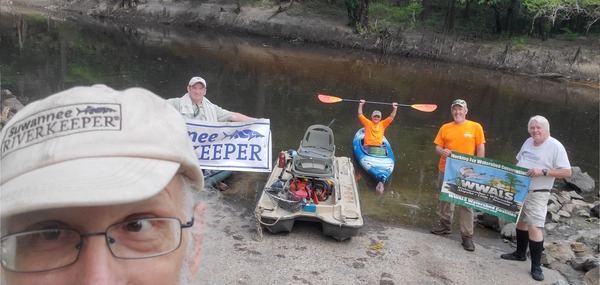 Banners with Suwannee Riverkeeper, 09:30:17, 30.8514382, -83.3476020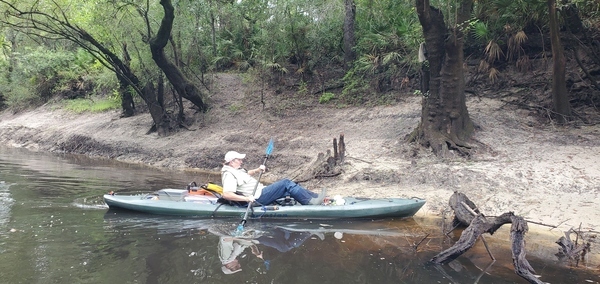 Phil Royce gets trash from Little River, 09:54:28, 30.8487890, -83.3486730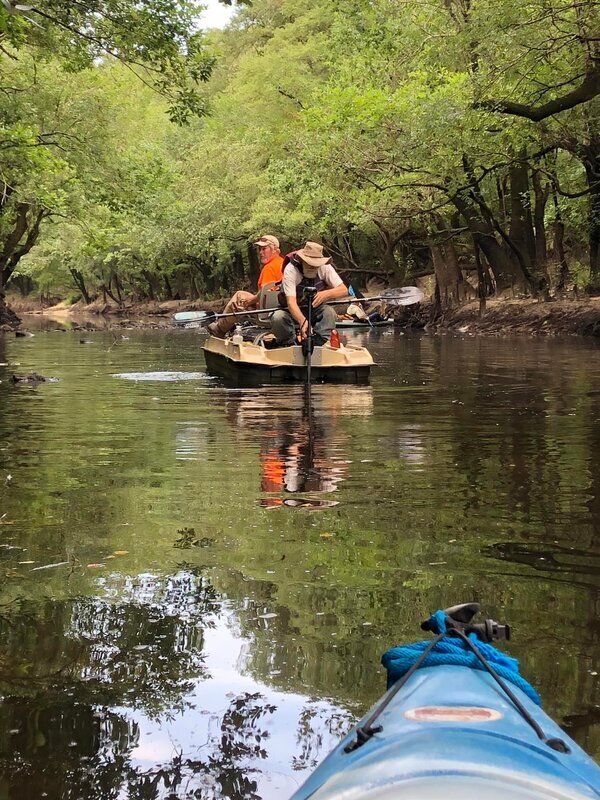 Jesse Cole and John S. Quarterman in WWALS boat w. trolling motor –Russell Allen McBride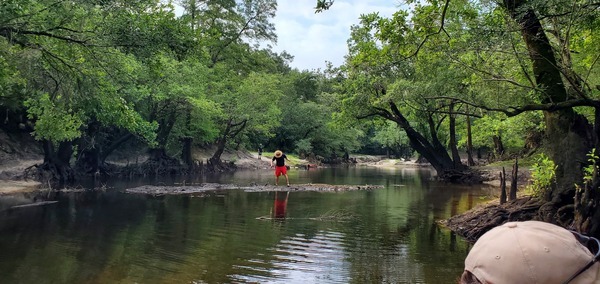 Catfish landed, 09:58:35, 30.8475406, -83.3479434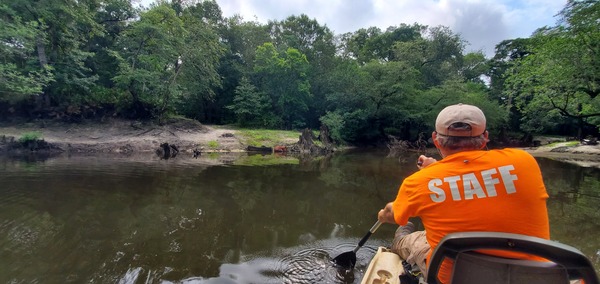 Little River Confluence, 10:00:43, 30.8471068, -83.3479241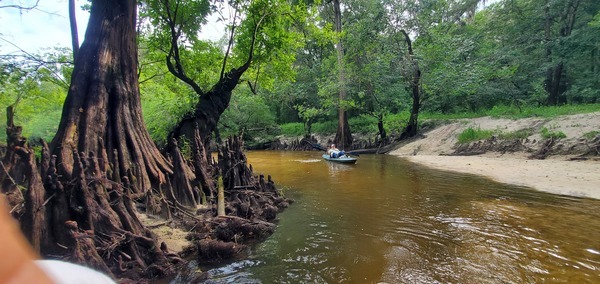 Phil Royce at possible landing site, Troupville River Camp, 10:04:49, 30.8464776, -83.3475547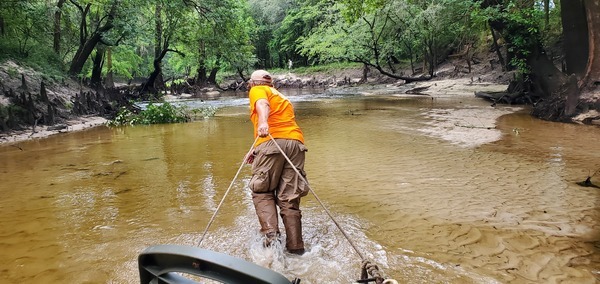 Jesse Cole hauling WWALS boat, 10:06:03, 30.8464553, -83.3475885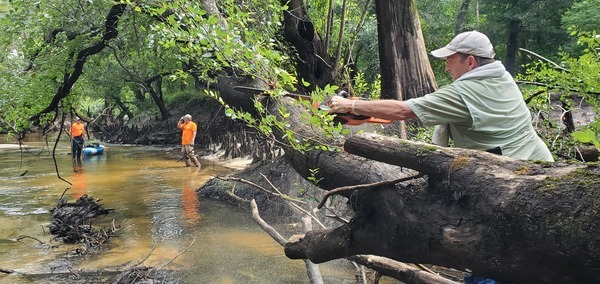 Russell McBride, Jesse Cole, Phil Royce, 10:16:59, 30.8458848, -83.3474451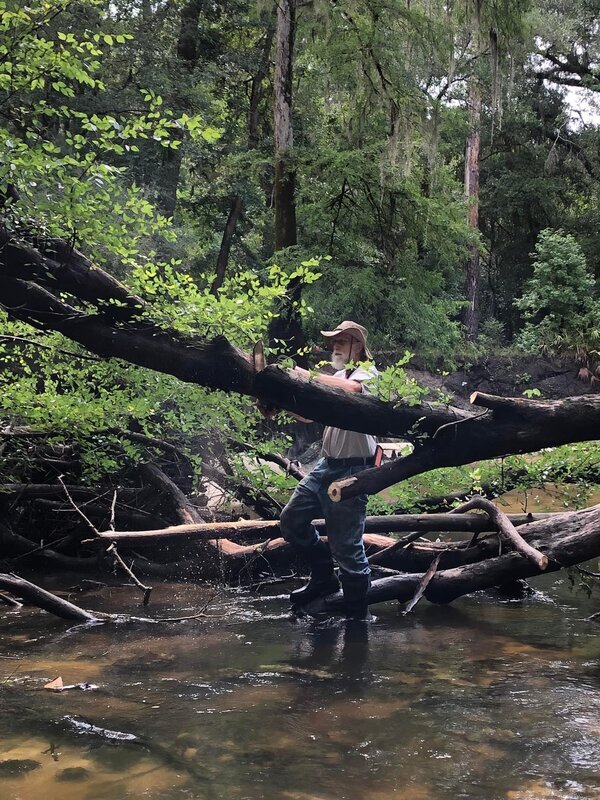 jsq sawing on first big log jam –Russell Allen McBride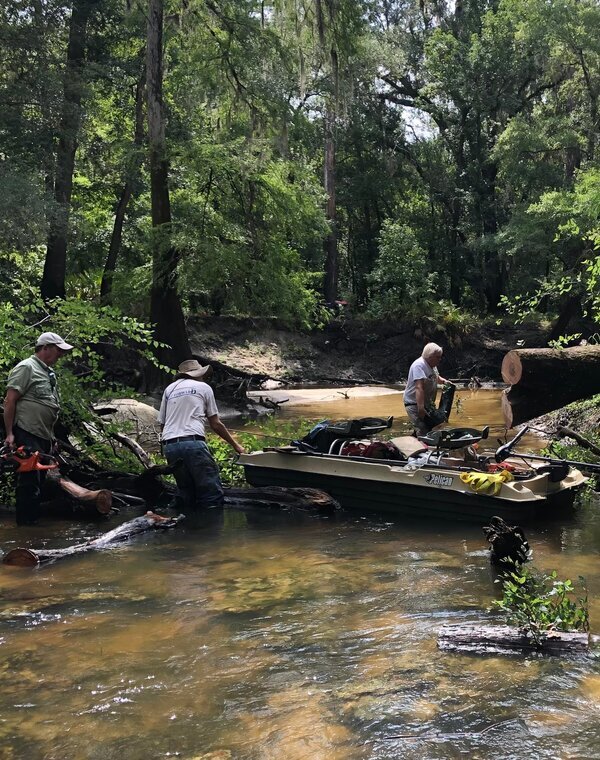 This one totally blocked the river. Now there is a good path through. –Russell Allen McBride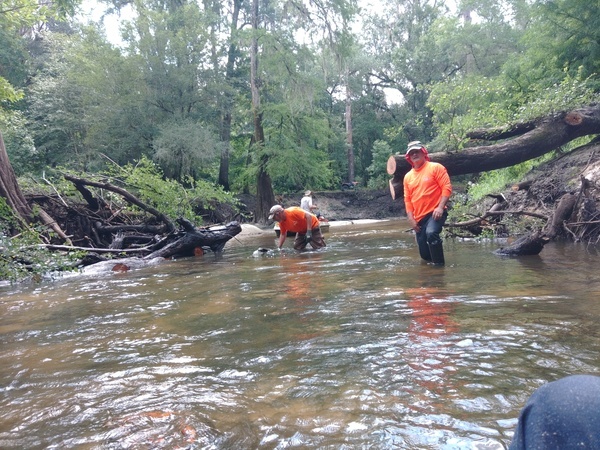 First-Jam-Clear: Jesse Cole, John S. Quarterman, Russell Allen McBride, 11:15:53 –Phil Royce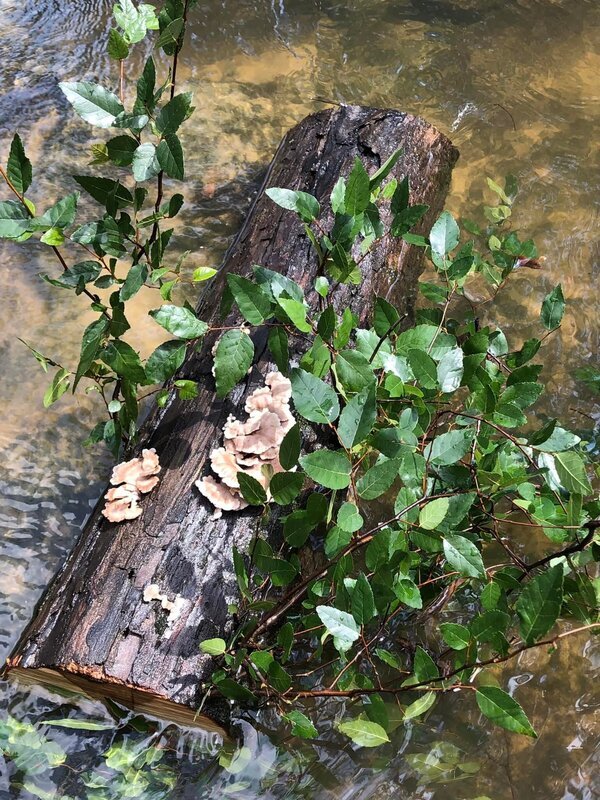 Floating firewood –Russell Allen McBride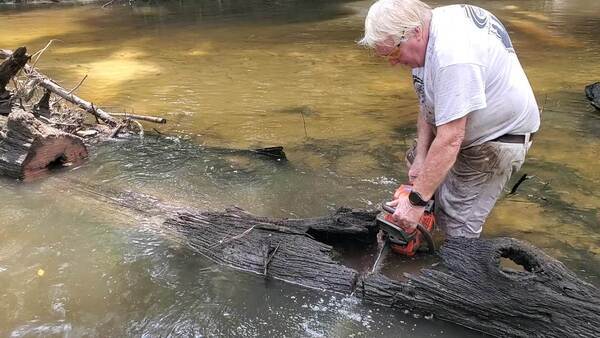 Movie: Final cut, deadfall 1.1, Phil Hubbard, 11:29:38, (108M) 30.8458592, -83.3473548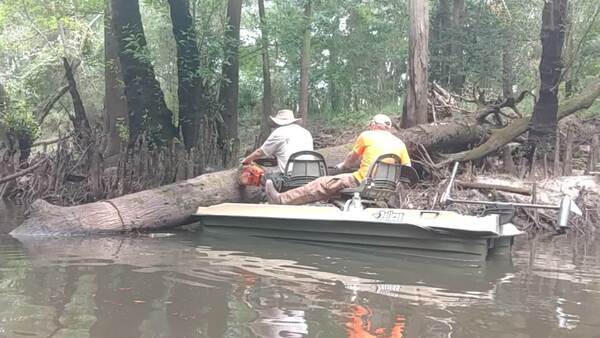 Movie: jsq sawing in WWALS boat as Jesse Cole steers, (146M) –Phil Royce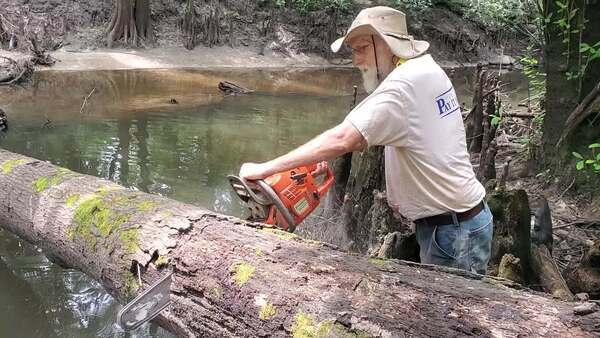 Movie: jsq sawing second jam –Jesse Cole, 12:07:13, (33M) 30.8454424, -83.3471787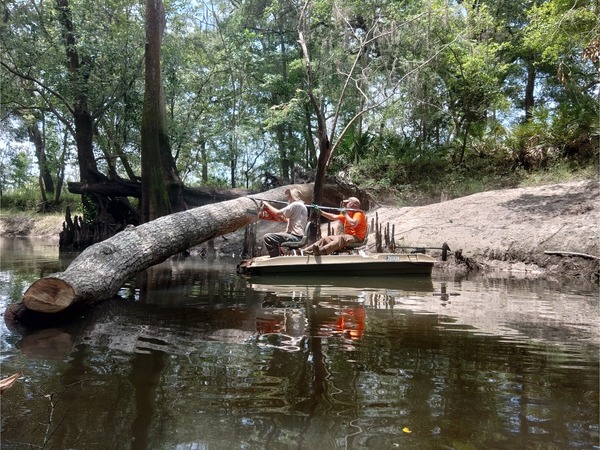 Last Jam: jsq sawing, Jesse Cole holding, WWALS boat, 12:56:15 –Phil Royce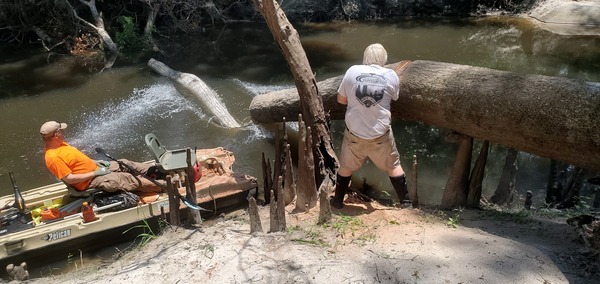 Last tree section drops, 13:15:39, 30.8447282, -83.3476157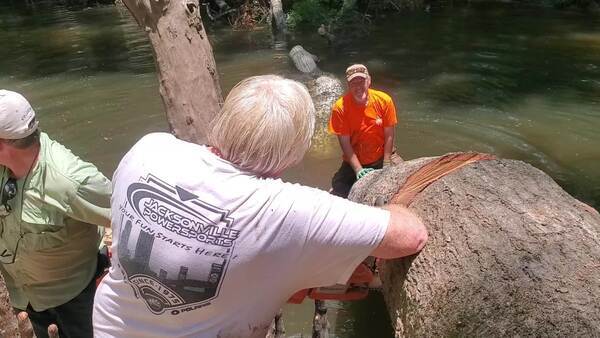 Movie: Jesse Cole doing a Slim Pickins, (90M) 30.8447547, -83.3475775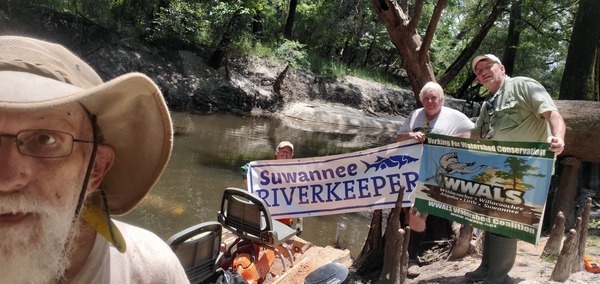 Suwannee Riverkeeper, WWALS boat, Jesse Cole, Phil Hubbard, Phil Royce, 13:27:20, 30.8448896, -83.3475874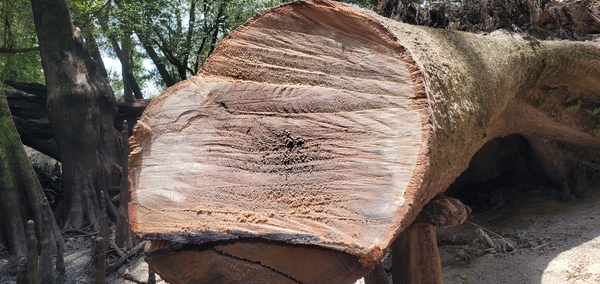 Many rings, 13:29:27, 30.8448000, -83.3474510

Fish bed, 13:53:32, 30.8480418, -83.3483693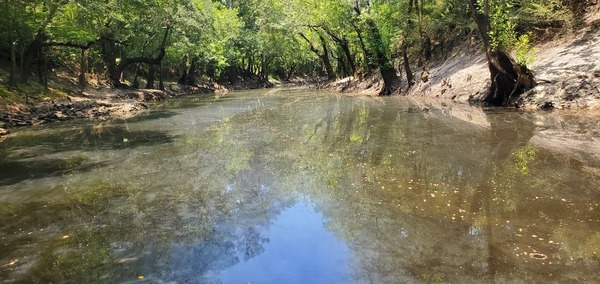 Bubbles, 13:55:00, 30.8486661, -83.3487016
There are more pictures on the WWALS website.
See also facebook photosets by:
-jsq, John S. Quarterman, Suwannee RIVERKEEPER®
You can join this fun and work by becoming a WWALS member today!
Short Link: