Update 2022-07-22: Bad Quality Withlacoochee River 2022-07-21.
All clear for fishing, swimming, and boating on the Withlacoochee, Little, and Alapaha Rivers, according to the latest water quality test results we have.
But avoid Cat Creek and Beatty Branch for fishing. See below. (I don't know anybody crazy enough to boat or swim in those creeks.)
There hasn't been much rain the past few days, so probably not much contamination will wash into the rivers. No sewage spills have been reported in Florida or Georgia, other than Valdosta's 200 gallon sewage spill on Baytree Road, which they vacuumed up quickly enough that probably little if any ever reached the Withlacoochee River.
Thunderstorms could change things quickly, but that's what we know now.
Thanks to Scott Fowler of Valdosta Utilities for forwarding Valdosta test results soon after they are finished, so we know that Valdosta E. coli results were good for Wednesday and Monday at US 41, GA 133, and US 84. And we know Valdosta's US 41 and GA 133 results for last Friday, July 8, 2022, were sky-high: 4,700 and 5,200 cfu/100 mL, respectively. The alert limit is 1,000.
Those high results could not be related to the July 9th Valdosta spill, because it hadn't happened yet. That E. coli is probably not coming from Valdosta, since US 41 is upstream of almost all of Valdosta. Sure, something could be coming down Cherry Creek through Lake Cleve into the river, or it could be septic tanks in houses around there, or septic tanks across the river in Lowndes County.
Since high E. coli keeps turning up at US 41 and GA 133, WWALS set out to find out where it is coming from.

Good Withlacoochee Bad Cat Creek, Charts 2022-07-14
For context and the entire WWALS composite spreadsheet of water quality results, rainfall, and sewage spills, see:
https://wwals.net/issues/testing
It does not seem to be coming down the Withlacoochee River from Cook or Berrien Counties, since it never shows up in Elizabeth Brunner's tests at Hagan Bridge on GA 122.
So we tested seven new locations upstream of US 41 and downstream of GA 122. We expected to be collecting baseline data, but we may have already found something.
Elizabeth Brunner added Cat Creek at GA 122 to her usual three GA 122 river locations. Gus Cleary exchanged his usual far downstream site for six new upstream sites, plus US 41 and GA 133. And Michael and Jacob Bachrach tested their usual Withlacoochee River sites: Knights Ferry, Nankin, and State Line Boat Ramps.
(The TREPO crew are off duty this week; they test every other week on the Ichetucknee and Santa Fe Rivers.)
All the river sites tested pretty clean. But Cat Creek was above the one-time sample limit of 410 at both GA 122 and Cat Creek Road.
Sure, that's not as high as those Valdosta Friday US 41 and GA 133 numbers. And Cat Creek and Beatty Branch combined don't have as much flow as the Withlacoochee River, so anything coming out of them will get diluted. But what if heavy rains flush even more contamination down those creeks?
We will be ready at the next big rain to test again and see.
What's upstream of GA 122 on Cat Creek? Well, Ray City's wastewater treatment plant, for one thing. We will look into that and other possible sources.
Beatty Branch was also above that limit at Cat Creek Road.
What's upstream on Beatty Branch? Well, Moody Air Force Base's wastewater treatment plant, run by Lowndes County, for one thing. We will look into that and other possible sources.
I've set all the WWALS "beaches" for which we have recent data to green on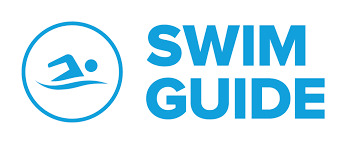 Map: Good Withlacoochee River, Swim Guide, 2022-07-14
There are more pictures on the WWALS website: https://wwals.net/pictures/2022-07-14–wq
Thanks to Joe Brownlee and Georgia Power for a generous grant for water quality testing equipment and materials.
You or your organization could also donate to the WWALS volunteer water quality testing program.
Or maybe you'd like to become a WWALS water quality tester; please fill out this form: https://forms.gle/DzWvJuXqTQi12N6v7
-jsq, John S. Quarterman, Suwannee RIVERKEEPER®
You can join this fun and work by becoming a WWALS member today!
https://wwals.net/donations/
Short Link: