Update 2022-08-12: Bad Water Quality Creeks and Withlacoochee River 2022-08-11.
Chances are the rivers are OK today for this weekend.
The test results we have for Thursday from WWALS and for Wednesday from Valdosta are all good. No new sewage spills have been reported in Georgia or Florida in the Suwannee River Basin.
However, there was more than an inch of rain on the west side of Brooks County, Georgia, yesterday. We don't know whether that washed any cattle manure down Okapilco Creek into the Withlacoochee River. That rain fell in the afternoon, after testing times, and our downstream WWALS testers are off this week anyway. More rain is predicted every day for a week.

OK Rivers, Charts 2022-08-04
For context and the entire WWALS composite spreadsheet of water quality results, rainfall, and sewage spills, see:
https://wwals.net/issues/testing
Thanks to WWALS tester Elizabeth Brunner for her three GA 122 sites, all clean: Folsom Bridge on the Little River, Hagan Bridge on the Withlacoochee River, and Lakeland Boat Ramp on the Alapaha River.
Valdosta's upstream results for Wednesday are all good. Thanks to Scott Fowler for that much. Looking forward to the Valdosta downstream results.
I have marked all the WWALS "beaches" for which we have recent results green on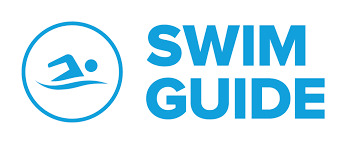 Map: OK Rivers, Swim Guide 2022-08-04

Folsom Bridge Landing, Little River @ GA 122 2022-08-04

Plates, Folsom Bridge Landing 2022-08-04

Lakeland Boat Ramp, Alapaha River @ GA 122 2022-08-04

Tarp slide, Lakeland Boat Ramp 2022-08-04

Plates, Lakeland Boat Ramp 2022-08-04

Hagan Bridge Landing, Withlacoochee River @ GA 122 2022-08-04

Plates, Hagan Bridge Landing 2022-08-04
Thanks to Joe Brownlee and Georgia Power for a generous grant for water quality testing equipment and materials.
You or your organization could also donate to the WWALS volunteer water quality testing program.
Or maybe you'd like to become a WWALS water quality tester; please fill out this form: https://forms.gle/DzWvJuXqTQi12N6v7
-jsq, John S. Quarterman, Suwannee RIVERKEEPER®
You can join this fun and work by becoming a WWALS member today!
https://wwals.net/donations/
Short Link: