Update 2022-08-26
:
Quitman's 2022-08-08 sewage spill did strongly affect the Withlacoochee River
.
Update 2022-08-19: Good Withlacoochee River water quality 2022-08-18.
Update 2022-08-16: Good water quality, Ichetucknee and Santa Fe Rivers 2022-08-12.
Update 2022-08-15: Valdosta sewer spill, Meadowbrook Drive at Gornto Road 2022-08-14.
WWALS sampled 19 locations yesterday, and found bad water quality upstream on the Withlacoochee River, with worse on Beaverdam Creek, Cat Creek, and Beatty Branch. Valdosta had another small sewage spill Wednesday a week ago, but that probably did not get into the river, and is gone by now.
Quality was surprisingly good downstream of Okapilco Creek, which usually has cattle manure runoff coming out of Brooks County, Georgia, but apparently did not yesterday. Even Quitman's Monday sewage spill of unknown quantity apparently had little effect or was washed away by yesterday.

Chart + Little River, Creeks, Withlacoochee River, Alapaha River, Swim Guide
Still, I would worry about that upstream contamination washing downstream. Instead of the Withlacoochee River, maybe you'd like to come along on the Suwannee River tomorrow.

Chart: bad upstream Withlacoochee River 2022-08-11
For context and the entire WWALS composite spreadsheet of water quality results, rainfall, and sewage spills, see:
https://wwals.net/issues/testing
Thanks to Elizabeth Brunner for testing ten sites yesterday, on three rivers (Little, Withlacoochee, and Alapaha) and three creeks (Beaverdam, Cat, and Beatty Branch). I tested in the middle on the Withlacoochee River at Franklinville, Skipper Bridge, US 41, and GA 133, plus Troupville Boat Ramp on the Little River. Thanks to Jacob and Michael Bachrach for testing their downstream Withlacoochee River sites: Knights Ferry, Nankin, and State Line Boat Ramps.
Thanks to WWALS Testing Committee Chair Suzy Hall for herding the testing cats.
Thanks to Scott Fowler for getting Valdosta upstream data posted through Wednesday. The most recent Valdosta downstream data we have is from Wednesday a week ago.
We do not yet know what these high E. coli numbers mean to the Withlacoochee River. I do know I wouldn't fish in a creek with results like this.

Plates, Beatty Branch @ Bemiss Road 2022-08-11
We got quite high numbers for all three creeks,
Some of them in places we did not expect.

Plates, Beaverdam Creek @ Park Street 2022-08-11
How much those affected the river is harder to tell, because the numbers at Hagan Bridge and Franklinville above the creeks are not much lower than the numbers at Skipper Bridge, US 41, and GA 133 below the creeks. We will continue testing and start some discussions with upstream organizations.
So I've set three "beaches" red on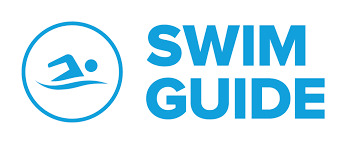 that aren't usually: Hagan Bridge, Langdale Park (for US 41), and GA 133. All the others are green, except for some with very old data.

Map: bad upstream Withlacoochee River Swim Guide 2022-08-11
Oh, yes, here's the Valdosta sewage spill, which appeared today on GA-EPD's Sewage Spills Report. That report says the spill occured August 8th 3rd, apparently at the same location as the one July 25th. I don't know anything more about it, because WWALS got no email that I can find, and searching valdostacity.com (front page, news, Utilities page) finds nothing. If there's actually a story on the Valdosta website, I'm sure somebody from the city will provide a correction. Like that previous spill, this one was small enough that it most likely had no effect on the Withlacoochee River.

Valdosta sewage spill 2022-08-03
Here's the Quitman sewage spill that appeared in the Wednesday, August 10, 2022, GA-EPD Sewage Spills Report as occurring Monday, August 8, 2022. I mentioned to GA-EPD that Quitman is in the Suwannee River Basin (not the Ochlockonee), specifically in the Withlacoochee River Basin, probably in the Okapilco Creek watershed, depending on the location. I told them that the Brooks County Tax Assessor website does not know of any Essey Drive, nor does googlemaps.

Quitman sewage spill 2022-08-08
Thursday's Sewage Spills Report changed that spill's River Basin to Suwannee, and the location to "WWTP Influent liftstation 500 Essey Dr., Quitman". Which means off of North Highland Road, next to Okapilco Creek. That report also changed the Spill Source from "Collection System" to "Lift Station".
Today's Sewage Spills Report changed it back to "Collection System". We still don't know how much raw sewage Quitman spilled into Okapilco Creek upstream from the Withlacoochee River.
There are more pictures on the WWALS website: https://wwals.net/pictures/2022-08-11–wq
Thanks to Joe Brownlee and Georgia Power for a generous grant for water quality testing equipment and materials.
You or your organization could also donate to the WWALS volunteer water quality testing program.
Or maybe you'd like to become a WWALS water quality tester; please fill out this form: https://forms.gle/DzWvJuXqTQi12N6v7
-jsq, John S. Quarterman, Suwannee RIVERKEEPER®
You can join this fun and work by becoming a WWALS member today!
https://wwals.net/donations/
Short Link: