Update 2022-09-02: Good river water quality 2022-09-01.
WWALS got good water quality results downstream on the Withlacoochee River for Thursday, and good upstream results for the Withlacoochee, Little, and Alapaha Rivers. Valdosta's Wednesday and Monday results concur. So happy fishing, swimming, and boating this weekend.

Chart, Rivers, Swim Guide 2022-08-25
No new sewage spills were reported in the Suwannee River Basin in Georgia or Florida. We did get an update on the Quitman spill of week before last; see below.
Of course, there was some heavy rainfall upstream in spots, and that could wash something into the river. But by the test results we have now, have a good time on the water.

Good Rivers, Chart 2022-08-25
For context and the entire WWALS composite spreadsheet of water quality results, rainfall, and sewage spills, see:
https://wwals.net/issues/testing
Thanks to Elizabeth Brunner for her GA 122 test results at Folsom Bridge on the Little River, Hagan Bridge on the Withlacoochee River, and Lakeland Boat Ramp on the Alapaha River.
Thanks to Jacob and Michael Bachrach for their three downstream Withlacoochee River sites at Knights Ferry, Nankin, and State Line Boat Ramps.
Thanks to WWALS testing trainer and Executive Director Gretchen Quarterman for delivering supplies to the WWALS testers.
Thanks to Scott Fowler of Valdosta Utilities for getting the Wednesday Valdosta upstream results on the city's website, and for getting their downstream results up there through Monday.
For this week, every "beach" on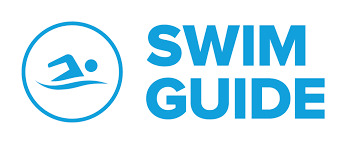 for which we have test results is green.

Map: Good Withlacoochee River quality 2022-08-25
We got another update on the August 8, 2022, Quitman, sewage spill. The cause changed from "Unknown" to "Equipment failure" in the August 23 GA-EPD Sewage Spills Report.

Quitman Spill Effects, Chart 2022-08-12
And I got an explanation from EPD about the 99,999 gallons spilled. Quitman reported it as ">100,000" as in greater than 100,000 gallons. EPD has no way to enter a non-numeric number in that field, so they put in 99,999. Which is less than 100,000, but nevermind that.
Remember, this is the same spill that was first reported in the wrong River Basin, with no Waterway Impacted, with an Overflow Location using a street name that appears on no maps, and with no number of gallons spilled. It took more than two weeks for all that to settle down.
Meanwhile, Quitman's greater than 100,000 gallon raw sewage spill Sunday, August 8th, was almost certainly one cause of the alert limit (greather than 1,000) E. coli results for that same day on Okapilco Creek at US 84 and on the Withlacoochee River at Knights Ferry Boat Ramp. Those two locations plus Nankin Boat and State Line Boat Ramps were higher than the one-sample limit of 410 that Wednesday and Friday, as well. Very likely that contamination continued downstream into Florida.
Faster and more accurate reporting would be useful for warning people fishing, swimming, or boating.
Also, that week saw a rare case where WWALS results did not match Valdosta results. The WWALS tests for Knights Ferry, Nankin, and State Line Boat Ramps were well within limits for Thursday, August 11th, even though the Valdosta results were too high for the day before and the day after. We don't know why. Maybe WWALS tested between two waves. Maybe temperature and time of day had an effect. We've never seen this kind of discrepancy before, so we don't know.
There are more images on the WWALS website.
Thanks to Joe Brownlee and Georgia Power for a generous grant for water quality testing equipment and materials.
You or your organization could also donate to the WWALS volunteer water quality testing program.
Or maybe you'd like to become a WWALS water quality tester; please fill out this form: https://forms.gle/DzWvJuXqTQi12N6v7
-jsq, John S. Quarterman, Suwannee RIVERKEEPER®
You can join this fun and work by becoming a WWALS member today!
https://wwals.net/donations/
Short Link: