Update 2022-08-26: Good river water quality 2022-08-25.
All clear for fishing, swimming, and boating on the Little, Withlacoochee, and Alapaha Rivers this weekend, according to the latest water quality results we have.
There hasn't been enough rain to wash any significant contamination into the creeks and rivers, no, not even Okapilco Creek.
The only sewage spill in the past week we know of is the Valdosta one last Sunday near Sugar Creek on Meadowbrook Drive at Gornto Road. That one, like the other four Valdosta spills this summer, was probably too small and fixed too quickly to have any detectable effect on the Withlacoochee River. We still don't know how many gallons of raw sewage were spilled.
The Quitman spill of Monday, August 8, 2022 that probably did contaminate Okapilco Creek and the Withlacoochee River now appears in the GA-EPD Sewage Spills Report as being 99,999 gallons. Sorry, but I don't believe that any more than the previous 0 gallons.
However many gallons in those spills, it's long since washed downstream if it ever got into the river.
Thanks to WWALS tester Elizabeth Brunner for her usual three GA 122 sites, on the Little, Withlacoochee, and Alapaha Rivers, all results good. Thanks to WWALS testers Michael and Jacob Bachrach for testing and to Jeanie Bachrach for sending in their usual three downstream Withlacoochee River sites at Knights Ferry, Nankin, and State Line Boat Ramps. Thanks to WWALS Testing Committee Chair Suzy Hall for herding the testing cats and thanks to WWALS Testing Trainer Gretchen Quarterman for getting them supplies.
We did not test the upstream creeks this week because there wasn't enough rain to wash contamination into them. We are continuing talking to upstream organizations to try to find the sources. And the WWALS TREPO testers of the Ichetucknee and Santa Fe Rivers are off this week: they test every other week.
Thanks to Scott Fowler of Valdosta Utilties for getting Valdosta upstream results published in a timely manner: we have them through Wednesday. The downstream Valdosta results are published through Wednesday a week ago.

Good Rivers, Charts 2022-08-19
For context and the entire WWALS composite spreadsheet of water quality results, rainfall, and sewage spills, see:
https://wwals.net/issues/testing
For unknown reasons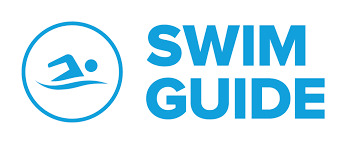 is offline today, so instead here's a context map from the WWALS map of all public landings in the Suwannee River Basin.

Map: Rivers to the Gulf in WWALS water trail maps 2022-08-18
Thanks to Joe Brownlee and Georgia Power for a generous grant for water quality testing equipment and materials.
You or your organization could also donate to the WWALS volunteer water quality testing program.
Or maybe you'd like to become a WWALS water quality tester; please fill out this form: https://forms.gle/DzWvJuXqTQi12N6v7
-jsq, John S. Quarterman, Suwannee RIVERKEEPER®
You can join this fun and work by becoming a WWALS member today!
https://wwals.net/donations/

Folsom Bridge Landing, Little River @ GA 122 2022-08-18

Lakeland Boat Ramp, Alapaha River @ GA 122 2022-08-18

Hagan Bridge Landing, Withlacoochee River @ GA 122 2022-08-18

Plates, Knights Ferry Boat Ramp 2022-08-18

Plates, Nankin Boat Ramp 2022-08-18

Plates, State Line Boat Ramp 2022-08-18
Short Link: