Update 2023-02-03: High and fast: Allen Ramp to SRSP, Withlacoochee River 2023-02-04.
Due to predicted cold weather Saturday, please gather an hour later, at 9 AM.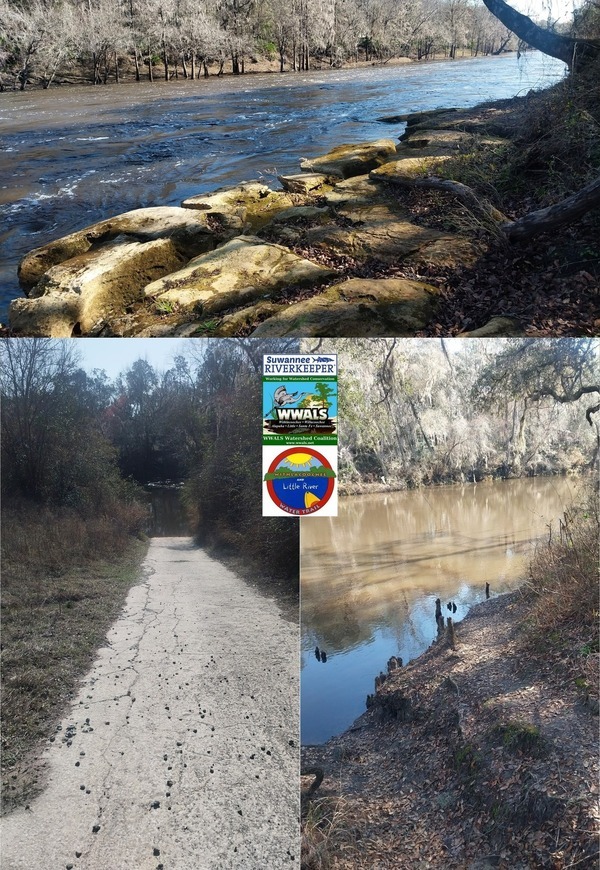 Melvin Shoals, Allen Ramp, Ellaville Landing –Will Hart 2023-02-02
Water levels are high, so Melvin Shoals is underwater. But if you don't want to run the shoals, expedition leader Will Hart is offering an early takeout just upstream at Ellaville Landing, on Twin Rivers State Forest land.
Double Door Spring is an awesome thing to see for those who haven't seen this part of the wild and beautiful Withlacoochee River. We will pass numerous rocky shoals requiring some skills so this outing may not be appropriate for beginners and young children. There are many other clear springs to explore.
When: Gather 9 AM, launch 10:30 AM, end 4 PM, Saturday, February 4, 2023
Put In: Allen Ramp, 2726 SW 64th Way Jasper, FL 32052, in Hamilton County, Florida.