Update 2023-02-10: Clean rivers before rain 2023-02-09.
Here's an update between our weekly WWALS water quality reports.
Three more downstream WWALS Withlacoochee River test sites matched the upstream ones for Thursday, February 2nd, as predicted.
However, not as predicted, Valdosta got too-high upstream results for Friday, February 3rd, at GA 133 and US 84 (but not at US 41). So apparently the drizzle of rain that Thursday did wash something into the river. However, Valdosta's results for Monday at the same sites are all good, so whatever it was, it was short-lived.
And Rochelle, Georgia, got around to reporting another small far-upstream sewage spill in the Alapaha River basin.

Chart, Withlacoochee River, Swim Guide, 2023-02-02
The additional downstream sites I sampled last Thursday were the FL 6 Bridge just upstream from Madison Blue Spring, Allen Ramp, and Ellaville Landing.

Map: FL 6, Allen Ramp, Ellaville Landing in the WWALS map of the Withlacoochee and Little River Water Trail (WLRWT)
I don't know if there is another name for Ellaville Landing, but it is in Twin Rivers State Forest, with entrance at 1417 NE Myrrh Road.

Twin Rivers State Park Ellaville, 1417 NE Myrrh Road, Withlacoochee River, 2023-02-02, 17:06:29, 30.4064318, -83.1888124
See also Ellaville Tract, Twin Rivers State Forest 2022-12-04.
Going back to week before last, the WWALS results for January 26th are corroborated by Valdosta's results for January 25th and 27th. For example, at US 41 Valdosta got 1,030 for Wednesday the 25th, WWALS got 733 for Thursday the 26th, and Valdosta got 350 for Friday the 27th.

Chart: Cleaner Withlacoochee River, 2023-02-06
For context and the entire WWALS composite spreadsheet of water quality results, rainfall, and sewage spills, see:
https://wwals.net/issues/testing
Similarly, for GA 133, 1,015 for Wednesday the 25th, WWALS got 500 for Thursday the 26th, and Valdosta got 150 for Friday the 27th.
This is what we would expect as rain-washed contamination runs downstream and gets diluted.
Interestingly, Valdosta did not get nearly as high numbers for Okapilco Creek for that Wednesday. So apparently the dairy farmers of Brooks County are doing a pretty good job of keeping cattle manure out of that creek, although there is still room for improvement.
The extra Rochelle manhole spill of 1,000 gallons showed up in the February 3rd GA-EPD Sewage Spills Report.

Another Rochelle spill, 1,000 gallons from a manhole, 2023-01-30, reported 2023-02-03
Curiously, GA-EPD appeared to retract that spill report in its February 7th Sewage Spills Report. I don't recall seeing that happen before.
Meanwhile, all the WWALS "beaches" for which we have recent water quality results I've set to green in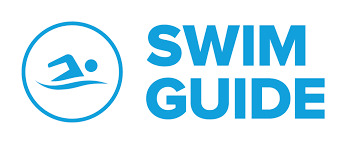 Map: River quality update, Swim Guide 2023-01-06
Thanks to Joe Brownlee and Georgia Power for a generous grant for water quality testing equipment and materials.
You or your organization could also donate to the WWALS volunteer water quality testing program.
Or maybe you'd like to become a WWALS water quality tester; please fill out this form: https://forms.gle/DzWvJuXqTQi12N6v7
There are more images below.
-jsq, John S. Quarterman, Suwannee RIVERKEEPER®
You can join this fun and work by becoming a WWALS member today!
https://wwals.net/donations/

Eddies, FL 6, Withlacoochee River, 2023-02-02, 16:38:38, 30.4823431, -83.2440116

Allen Ramp, Withlacoochee River, 2023-02-02, 16:52:54, 30.4494610, -83.2217160

Twin Rivers State Park Ellaville, 1417 NE Myrrh Road, Withlacoochee River, 2023-02-02, 17:06:29, 30.4064318, -83.1888124
-jsq, John S. Quarterman, Suwannee RIVERKEEPER®
You can join this fun and work by becoming a WWALS member today!
https://wwals.net/donations/
Short Link: