Franklinville Road on the Withlacoochee River above Valdosta was above the one-time test limit for E. coli, as was Crawford Branch, plus Sugar Creek which drains most of Valdosta was even higher, in WWALS sampling for Thursday.
We are still short-handed for WWALS volunteer water quality testers. Maybe you'd like to become one; please fill out this form:
https://forms.gle/DzWvJuXqTQi12N6v7
No new sewage spills have been reported in the Suwannee River Basin in Georgia or Florida.
There has been no rain in the past few days to wash contamination into the rivers and creeks.
Some got in there anyway.
So I'd avoid the upper reaches of the Withlacoochee River, at least avoid above the Little River Confluence.
Maybe you'd like to join us tomorrow morning on to paddle Naylor to Mayday on the Alapaha River. Beware: this paddle has many shoals, and is for experts.

Chart, River and Creeks, Swim Guide 2023-08-10
The Sugar Creek result may be due to ongoing effects from Valdosta's July 17th 6,000 gallon sewage spill into Hightower Creek "behind the Target," reported as at 1700 block River Street. We have no new Valdosta test results related to that spill.
The most recent results we have from Valdosta are for Wednesday upstream and Friday downstream.
For Wednesday Valdosta got too-high results for US 41, as it has been getting there for a week. However, Valdosta's Wednesday results for GA 133 and US 84 were OK.
Valdosta's downstream results for Friday for Knights Ferry, Nankin, and State Line Boat Ramps are good, very similar to our WWALS results from the day before that. But Friday was a long time ago, and conditions may have changed.
Valdosta did post some new results for Knights Creek, for Friday and Wednesday. Both showed too-high Fecal coliform at Inner Perimeter Road, and too-high E. coli for Wednesday. I wonder how many sewage spills is Valdosta having that it does not even know about.
Thanks to WWALS testers Cindy and David Vedas for testing Franklinville, Staten, and North Valdosta Roads on the Withlacoochee River, as well as Crawford Branch.
Thanks to WWALS Testing Committee Chair Suzy Hall for testing Sugar Creek, and for herding the testing cats.
Thanks once again to Valdosta Utilities Director Jason Barnes for placing a Valdosta sewage spill warning sign in the Salty Snapper parking lot for Sugar Creek. But it was no longer there Thursday. Yet Suzy's numbers are Sugar Creek were too high. Is something still leaking into Hightower Creek?

Chart: Bad Withlacoochee River and creeks upstream 2023-08-10
For context and the entire WWALS composite spreadsheet of water quality results, rainfall, and sewage spills, see:
https://wwals.net/issues/testing
Thanks to Gretchen Quarterman for training the testers and delivering supplies.
I've marked Franklinville red, and green for the other WWALS "beaches" for which we have recent data, on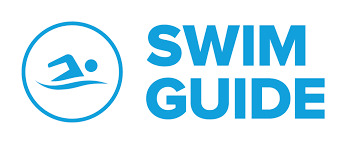 Map: Bad Withlacoochee River upstream, Swim Guide 2023-08-10
Here's a live Swim Guide Map.
Thanks to Joe Brownlee and Georgia Power for a generous grant for water quality testing equipment and materials.
You or your organization could also donate to the WWALS volunteer water quality testing program.
There are more images below.
-jsq, John S. Quarterman, Suwannee RIVERKEEPER®
You can help with clean, swimmable, fishable, drinkable, water in the 10,000-square-mile Suwannee River Basin in Florida and Georgia by becoming a WWALS member today!
https://wwals.net/donations/

Franklinville, Withlacoochee River @ Frankinville Road 2023-08-10

Crawford Branch, Withlacoochee River @ Skipper Bridge Road 2023-08-10

Staten Road, Withlacoochee River @ Staten Road 2023-08-10

US 41 Landing, Withlacoochee River @ North Valdosta Road 2023-08-10

Sugar Creek, Withlacoochee River @ Gornto Road 2023-08-11
-jsq, John S. Quarterman, Suwannee RIVERKEEPER®
You can help with clean, swimmable, fishable, drinkable, water in the 10,000-square-mile Suwannee River Basin in Florida and Georgia by becoming a WWALS member today!
https://wwals.net/donations/
Short Link: