Update 2023-10-20: Mostly Clean Rivers 2023-10-19.
The big rains Thursday drove much contamination into the Withlacoochee River, way above the alert limit for E. coli, as far down as Clyattville-Nankin Boat Ramp. Down at State Line Boat Ramp the river is quite clean. It seems likely that the contamination had not yet travelled that far by yesterday afternoon.
I'd wait a few days before going in the Withlacoochee River, for boating, swimming, or fishing.
It's just as well we already rescheduled tomorrow's chainsaw outing at Langdale Park to Saturday, December 16, 2023.
However, the regular cleanup at Langdale Park is still on for Friday, October 20, 2023. Probably this contamination will have washed away or been diluted by then.

Chart, River, Swim Guide Map 2023-10-12
Please welcome Cindy Vedas back from temporary retirement back to active testing, at Franklinville, Crawford Branch, Staten Road, and US 41.
And thanks to WWALS Executive Director Gretchen Quarterman for testing at Clyattville-Nankin and State Line Boat Ramps.
For Nankin State Line she noted, "Water was not particularly high. The dryer door that was there near the river was still there. Trash can was in place. Small oil spill on ramp (probably from truck or boat motor)."
About State Line Nankin, she wrote, "Water level was not significantly different from the last time I was there. There was a load of trash in the bushes, just to the right of the little circle turn around area. Puddles on the drive in were full-ish but not impassible in the Prius-C."
Thursday Gretchen also delivered test kits to several newly trained testers, and this morning she trained two more testers.
Thanks to WWALS Testing Committee Chair Suzy Hall for reviewing all the test results and for finding the above-corrected typos in this report.
If you want to get trained to be a WWALS water quality tester, please fill out the form:
https://wwals.net/?p=47084
The most recent Valdosta results we have are for Monday upstream, which were good except for just-over-the one-time test limit at GA 133. As usual, Valdosta's last week upstream results corroborated what WWALS saw Thursday last week. Except Valdosta does not test Sugar Creek.
The final Valdosta downstream results were for September 1, 2023. According to Valdosta's Acting Utility Director Jason Barnes, GA-EPD agreed with Valdosta that the 2020 Consent Order does not require those downstream tests, so after three years Valdosta has ceased doing them.
In the last week, no new sewage spills were reported in the Suwannee River Basin in Georgia or Florida. Don't be surprised if some are reported later.

Chart: Filthy Withlacoochee River 2023-10-12
For context and the entire WWALS composite spreadsheet of water quality results, rainfall, and sewage spills, see:
https://wwals.net/issues/testing
So I've marked green for all the WWALS "beaches" for which we have recent data, on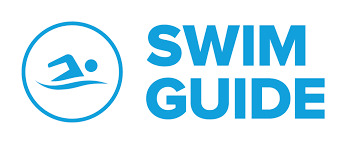 map.

Map: Filthy Withlacoochee River 2023-10-12
Here's a live Swim Guide Map.
Thanks to Joe Brownlee and Georgia Power for another generous grant for water quality testing equipment and materials.
You or your organization could also donate to the WWALS volunteer water quality testing program.
-jsq, John S. Quarterman, Suwannee RIVERKEEPER®
You can help with clean, swimmable, fishable, drinkable, water in the 10,000-square-mile Suwannee River Basin in Florida and Georgia by becoming a WWALS member today!
https://wwals.net/donations/
Short Link: