Update 2023-10-27: Clean Rivers and some dirty creeks 2023-10-26.
With no rain this week, the rivers were mostly clean: the Little, Withlacoochee, Alapaha, Santa Fe, and Suwannee Rivers, plus Sugar Creek in Valdosta and Alligator Lake in Lake City. Except not clean were Langdale Park Boat Ramp on the Withlacoochee River, and Crawford Creek upstream.
No rain is predicted for this weekend.
In the last week, no new sewage spills were reported in the Suwannee River Basin in Georgia or Florida.
So happy swimming, boating, and fishing this weekend!

Chart, Rivers, Swim Guide Map 2023-10-19
Please welcome new WWALS testers Joanne Tremblay and Reina Lingle.
Joanne got very clean results at High Springs Ramp @ US 41 on the Santa Fe River.
Reina got very clean results at Ivey Metropolitan Park in Branford on the Suwannee River.
Kimberly Tanner got very clean results at Lakeland Boat Ramp and Naylor Park Beach on the Alapaha River.
WWALS Testing Committee Chair Suzy Hall tested Sugar Creek, just upstream from the Withlacoochee River, and got suprisingly clean results.
Cindy Vedas was out sick, but she reviewed most everybody else's results. I tested her sites at Franklinville, Crawford Branch (bad), and Langdale Park (worse), plus Hagan Bridge and GA 133, all on the Withlacoochee River, and Troupville Boat Ramp on the Little River.
WWALS Executive Director Gretchen Quarterman tested at Clyattville-Nankin and State Line Boat Ramps, plus Sullivan Launch, all on the Withlacoochee River, and at Alligator Lake Boat Ramp in Lake City, where she taught some students and delivered a test kit to Joanne.
About Nankin, she notes, "The pile of trash just off to the side of the turn around drive is still there."

Trash, Nankin Boat Ramp, Withlacoochee River 2023-10-19
About State Line, she wrote, "Dryer door is still there."

Upstream, State Line Boat Ramp, Withlacoochee River 2023-10-19
If you want to get trained to be a WWALS water quality tester, please fill out the form:
https://wwals.net/?p=47084
The most recent Valdosta results we have are for Wednesday upstream, which were good. As usual, Valdosta's last week upstream results corroborated what WWALS saw Thursday last week.
And, as noted last week, Valdosta's last downstream tests were September 1, 2023.
So Valdosta now only tests three Withlacoochee River sites three times a week, for nine total. WWALS just tested sixteen sites on five rivers, two creeks, and one lake.

Chart: Mostly clean rivers 2023-10-19
For context and the entire WWALS composite spreadsheet of water quality results, rainfall, and sewage spills, see:
https://wwals.net/issues/testing
So I've marked green for all the WWALS "beaches" for which we have recent data, on except for red Langdale Park,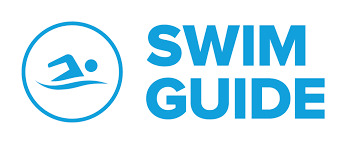 map.

Map: Mostly clean rivers, Swim Guide 2023-10-19
Here's a live Swim Guide Map.
Thanks to Joe Brownlee and Georgia Power for another generous grant for water quality testing equipment and materials.
You or your organization could also donate to the WWALS volunteer water quality testing program.
There are more images below.
-jsq, John S. Quarterman, Suwannee RIVERKEEPER®
You can help with clean, swimmable, fishable, drinkable, water in the 10,000-square-mile Suwannee River Basin in Florida and Georgia by becoming a WWALS member today!
https://wwals.net/donations/

Troupville Boat Ramp, Little River 2023-10-19, 2023:10:19 13:53:04, 30.8512334, -83.3472625

Hagan Bridge, GA 122, Withlacoochee River 2023-10-19, 2023:10:19 14:55:13, 31.0136495, -83.3015058

Franklinville Landing, Withlacoochee River 2023-10-19, 2023:10:19 14:39:36, 30.9812763, -83.2679273

Upstream, Crawford Branch, Skipper Bridge Road 2023-10-19, 2023:10:19 14:26:37, 30.9471963, -83.2651712

Sample, Langdale Park Boat Ramp, Withlacoochee River –Brittanye Blake WALB 2023-10-19

Sample, Sugar Creek 2023-10-19

Sample, GA 133, Withlacoochee River 2023-10-1920231019 134442, 2023:10:19 13:44:42, 30.8500127, -83.3396735

Nankin Boat Ramp, Withlacoochee River 2023-10-19

State Line Boat Ramp, Withlacoochee River 2023-10-19

Sullivan Launch, Withlacoochee River 2023-10-19

Holly Point, Withlacoochee River, 2023-10-19, 2023:10:17 14:59:55, 30.4140972, -83.2069944

Six samples, Withlacoochee, Little Rivers 2023-10-19, 2023:10:19 15:12:41

Lakeland Boat Ramp, Alapaha River 2023-10-19

Naylor Park Beach, Alapaha River 2023-10-19

Ivey Boat Ramp, Branford, Suwannee River 2023-10-19

High Springs Ramp @ US 41, Santa Fe River 2023-10-19
-jsq, John S. Quarterman, Suwannee RIVERKEEPER®
You can help with clean, swimmable, fishable, drinkable, water in the 10,000-square-mile Suwannee River Basin in Florida and Georgia by becoming a WWALS member today!
https://wwals.net/donations/
Short Link: