It was a fine time with 30,000 friends at Azalea Festival in Valdosta, Georgia.
See also Onemile Branch Cleanup, Drexel Park, during Azalea Festival 2019-03-10.
Saturday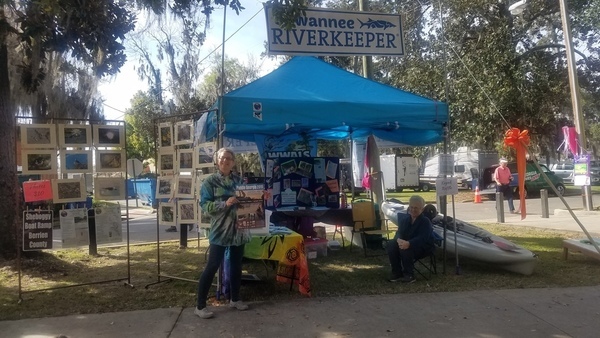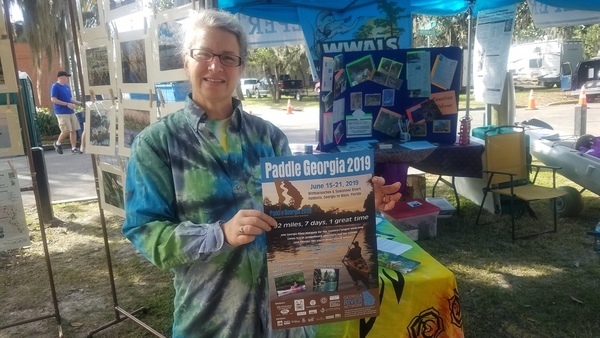 Continue reading
Update 2019-03-20: Pictures.
Come help WWALS celebrate spring with 30,000 of our south Georgia and north Florida friends, at the Azalea Festival in Valdosta, Lowndes County, Georgia. We will have information about our outings and advocacy (yes, including Valdosta wastewater), and pictures for sale Gretchen took of our rivers, plus a kayak raffle.
When: 10AM-6PM Saturday 9 March 2019
10AM-5PM Sunday 10 March 2019
Volunteer: WWALS members can help at the table!
Where: Drexel Park
30.846771, -83.285066
Patterson at W. Brookwood Drive, Valdosta, GA
(across Patterson from VSU)
That's on One Mile Branch, which flows into Sugar Creek, then the Withlacoochee River, the Suwannee, to the Gulf.
Drexel Park is upstream of Wainwright Drive, where WWALS did a cleanup in November 2017, and Valdosta spilled 218,075 gallons of raw sewage. You can help with cleanups or water quality testing.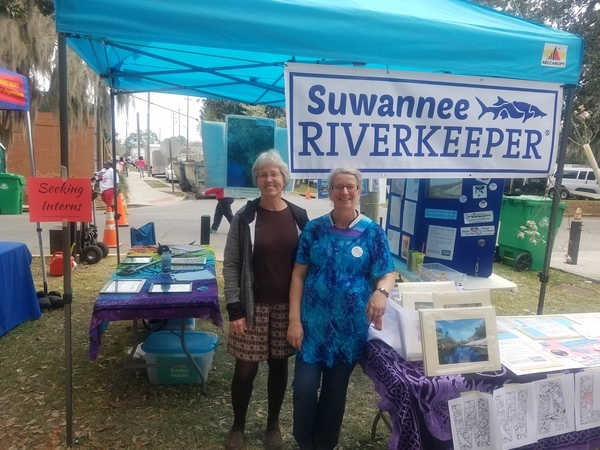 Photo: John S. Quarterman, of Shirley Kokidko and Gretchen Quarterman at Azalea Festival 2018.
What: Our Story, Azalea Festival,
Approximately 30,000 attendees from all over the Southeast come to Valdosta to enjoy Continue reading →