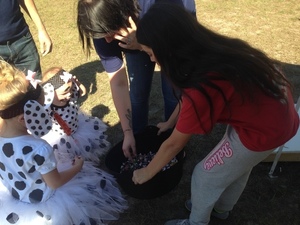 Girl Scouts were a big part of our success today! Boy Scouts wanted to know if we had Eagle Scout projects: yes, we do! Thank you to our new friends.
People wanted to know about outings, advocacy, pipeline, and since Reed Bingham is on the Little River, I gave out all the pamphlets for the Withlacoochee and Little River Water Trail I had printed. An excellent time was had by WWALS and all at the Reed Bingham Trunk or Treat Fall Festival.
Gretchen
You can join this fun and work by becoming a WWALS member today!
Continue reading