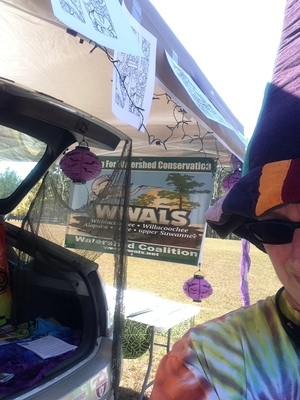 Update 2016-10-30: Pictures and scouts.
WWALS will have a bean bag game at Reed Bingham State Park this Saturday. You may not be too old to win some candy! Come join us on the banks of the Little River, between Adel and Moultrie, Georgia.
When: 1-5PM Saturday October 29th 2016
Where: Reed Bingham State Park, 542 Reed Bingham Rd, Adel, GA 31620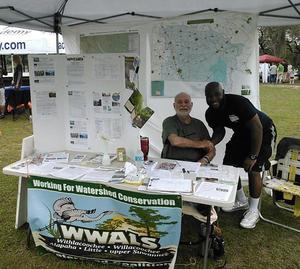 Facebook: event
Moultrie Observer, 26 October 2016, Reed Bingham to host Fall Festival, Halloween events,
All participants should give out individually wrapped candies or promotional items appropriate to families. Friends of Reed Bingham will give a prize for the best decorated "Trunk"

For more information or to reserve your spot contact Dianne Walters at 229-444-8102. No selling is allowed by business who participate in Trunk or Treat. A $5 parking pass required)

October 29th—1-5 pm Fall Festival. Planned activities include: Carnival Games, Cake Walk, Face Painting, Candy Jug Guessing Booth, Concessions, Hayrides and a photo Booth. A $5 parking pass required for all activities.

Reed Bingham State Park is located at: 542 Reed Bingham Rd, Adel, GA 31620 For more information visit: www.ReedBinghamEvents.com.
-jsq
You can join this fun and work by becoming a WWALS member today!
Short Link: