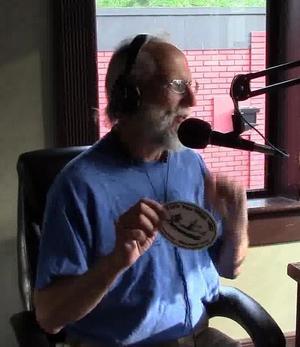 Scott James had already been talking to WWALS Outings Chair Phil Hubbard about the BIG Little River Paddle Race Saturday morning at Reed Bingham State Park, so he knew some good questions to ask on his Talk 92.1 FM Radio show this morning. Scott also had this morning's Valdosta Daily Times, which has a nice writeup on the paddle race on the top of page 5A.
Remember to register online or at the event Saturday morning. On-site registration is at Red Roberts Landing, from Exit 41 on I-75.
You do not have to actually race, you can just paddle. But the long-time winner has some real competition this year, with multiple people training seriously to win that $50 first place prize. You could win one of many other prizes, for young, old, male, female, or single, double, or triple kayak or canoe.
Come on down and paddle, eat the lunch grilled by Phil Hubbard, and bid in the silent auction!
And you can get tickets for the kayak raffle, either at the race or online.
Here's the video: Continue reading →