Instead of giving Sabal Trail a five-month extension, FERC should revoke Sabal Trail's Certificate of Convenience and Necessity, as the U.S. District Court already ordered. Sabal Trail no longer has the customers for 90+% of its gas on which that FERC's February 2 Order depended, not since Sabal Trail dropped Duke Energy Florida (DEF) from its customer index on New Year's Day.

Secretary of State Rex Tillerson (L) and Polish Foreign Minister Jacek Czaputowicz shake hands during a joint press conference after their meeting in Warsaw on January 27, 2018. / AFP / Wojtek RADWANSKI
It's time to stop the fossil fuel industry using Sabal Trail as a political tool to undermine the overall energy stability and security of the U.S. southeast for the profit of a few companies from Texas and Canada. Just like the U.S. State Department recommends for Europe, FERC should seek to diversify energy supplies by getting on with solar power onshore and wind power offshore in the Sunshine State, Georgia, and everywhere else.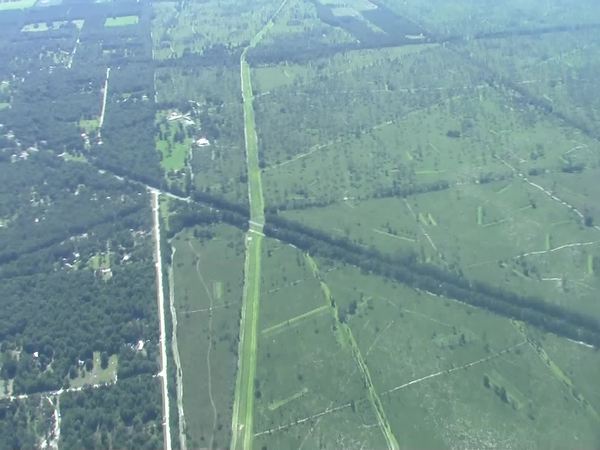 Photo: John S. Quarterman for WWALS on Southwings flight June 21, 2016, of site of Sabal Trail Suwannee County M&R Station connecting to Florida Gas Transmission (FGT).
What's that "one additional M&R facility," Sabal Trail? Is it the one in Suwannee County to feed your fracked gas through Continue reading →