As we've seen so often in the Sabal Trail docket, Spectra seems to be acting in place of FERC, responding yesterday to thousands of comments on FERC's certificate rulemaking.
Spectra's bottom line: a pipeline company's bottom line matters more than the Fifth Amendment due process, or water, air, or safety. See page 25:
Contrary to some commenters' arguments, the Commission's public interest determinations are not rendered insufficient under the Fifth Amendment public use requirement because the Commission considers precedent agreements among applicants and affiliates to be evidence of public benefits.
Spectra repeatedly argues that FERC does not have authority to consider hardly anything other than whether the pipeline company has customers, yet FERC has authority to give eminent domain to private corporations and to let them gouge through our lands and under our rivers without local agreement or payment first.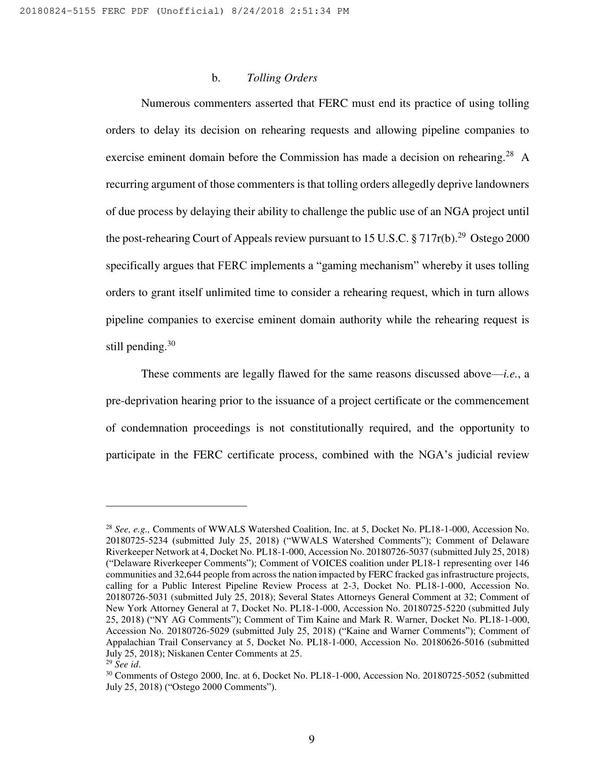 In this election year, you can ask every candidate for statehouse or Congress whether they support Continue reading →