Veteran boater Bret Wagenhorst asked:
Is there a defined "rainy season" on the Alapaha? I have seen the water high in December, March, July, and once even in September.
Good question!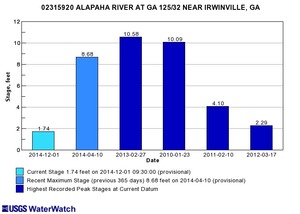 Looking at the record high water levels for the gauges, they're all in April, March, February, or January.
Also, the only January one is for Irwinville, the farthest upstream, which also had its highest ever in February with that January high only slightly lower.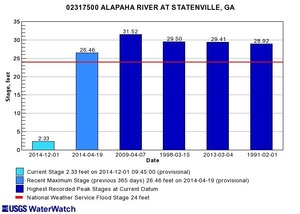 Downstream, Continue reading →