Update 2020-09-07: This location is now known as Nashville Landing.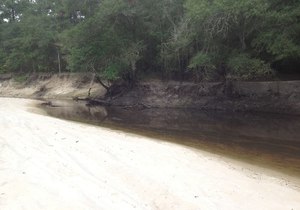 There is a long sandy beach upstream from the bridge, which is a popular summer hangout for locals.
Bret Wagenhorst took these pictures 14 September 2014.
See also Alapaha River Water Trail.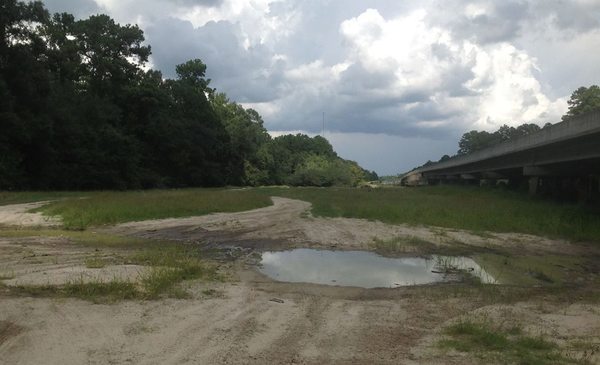 View toward the river of the dirt access road showing some of the deep puddles. At high water I have launched my boat from here.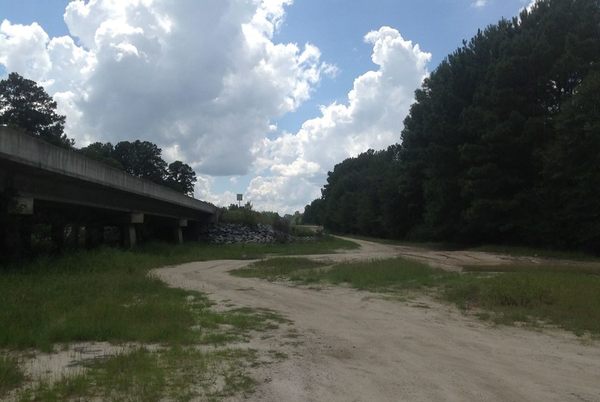 Access to the river here is via a long, rutted dirt road across a flood plain on the south[?] west side of the bridge. There were numerous deep puddles, so a four wheel drive vehicle with a high ground clearance would be a good idea.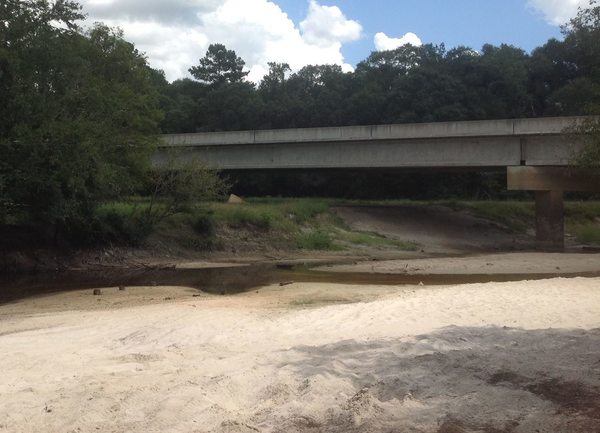 At present, the river is just a trickle as it passes under the bridge.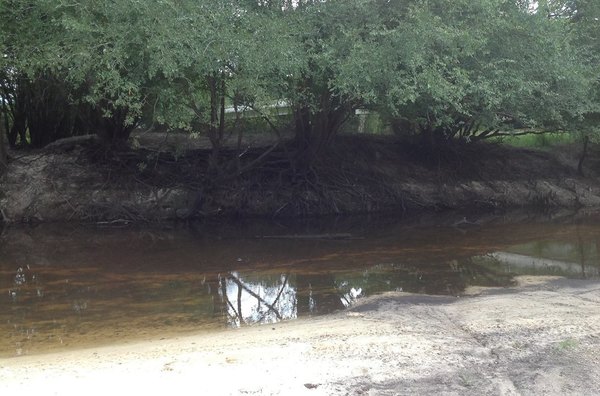 Just upstream from the bridge
Short Link: