And how many into Dukes Bay Canal, which also flows into Mud Creek,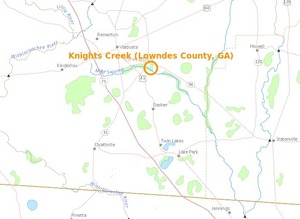 to the Alapahoochee River, to the Alapaha River, to the Suwannee River, to the Gulf? It's great the Valdosta City Council Thursday will consider more fixes to wastewater problems in the Withlacoochee River watershed. But what is Valdosta doing about problems in the Alapaha River watershed?
The three Valdosta overflows into the Alapaha River watershed in February 2015 weren't the first. How many others have there been?
This report is from 19 March 2014: Continue reading →