Alapaha River Water Trail Committee
Chair
Chris Graham
went with a few friends to paddle this scenic section of the
Alapaha River Water Trail
. We saw many wildlife and no invasive species on this section of this blueway, plus we saw a couple of small springs and one of them was an amazing waterfall.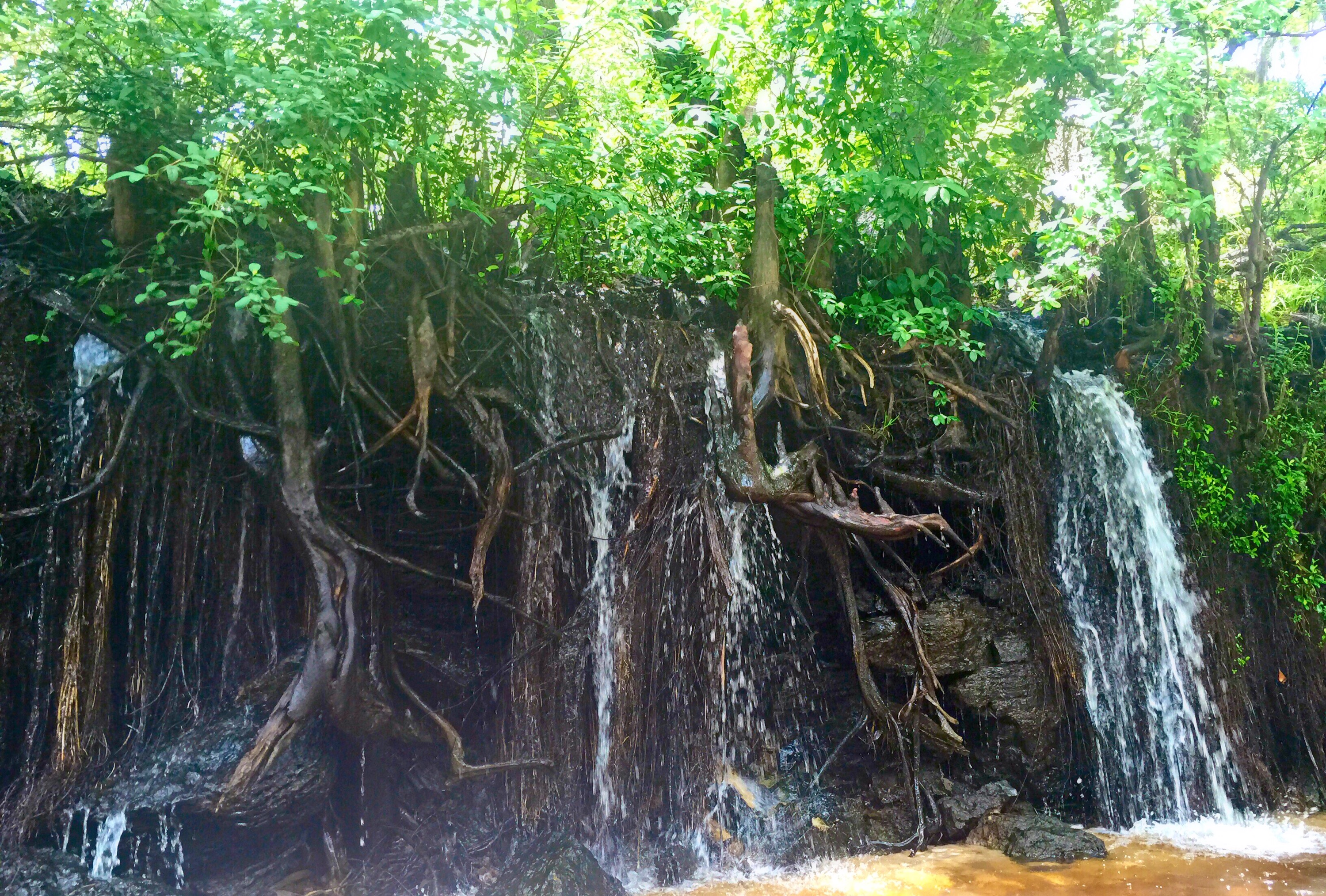 There were many very low spots on the river where we had to get out of the kayak to go to a deeper spot and a few downfalls out there as well, but it was paddleable. The river height was 1.73 feet @
Statenville gauge
. It was amazing to see the river banks change from sand to clay and to limestone. I would say this river is a unique place. There was one small shoal (rapid) on this section, but mostly flat water. Plus we saw a slipping slide on the bank of the river, so if you went down it you would hit the river and there was also a volleyball net in the middle of the river. So I would say this area of the water trail is more popular than other sections of the blueway.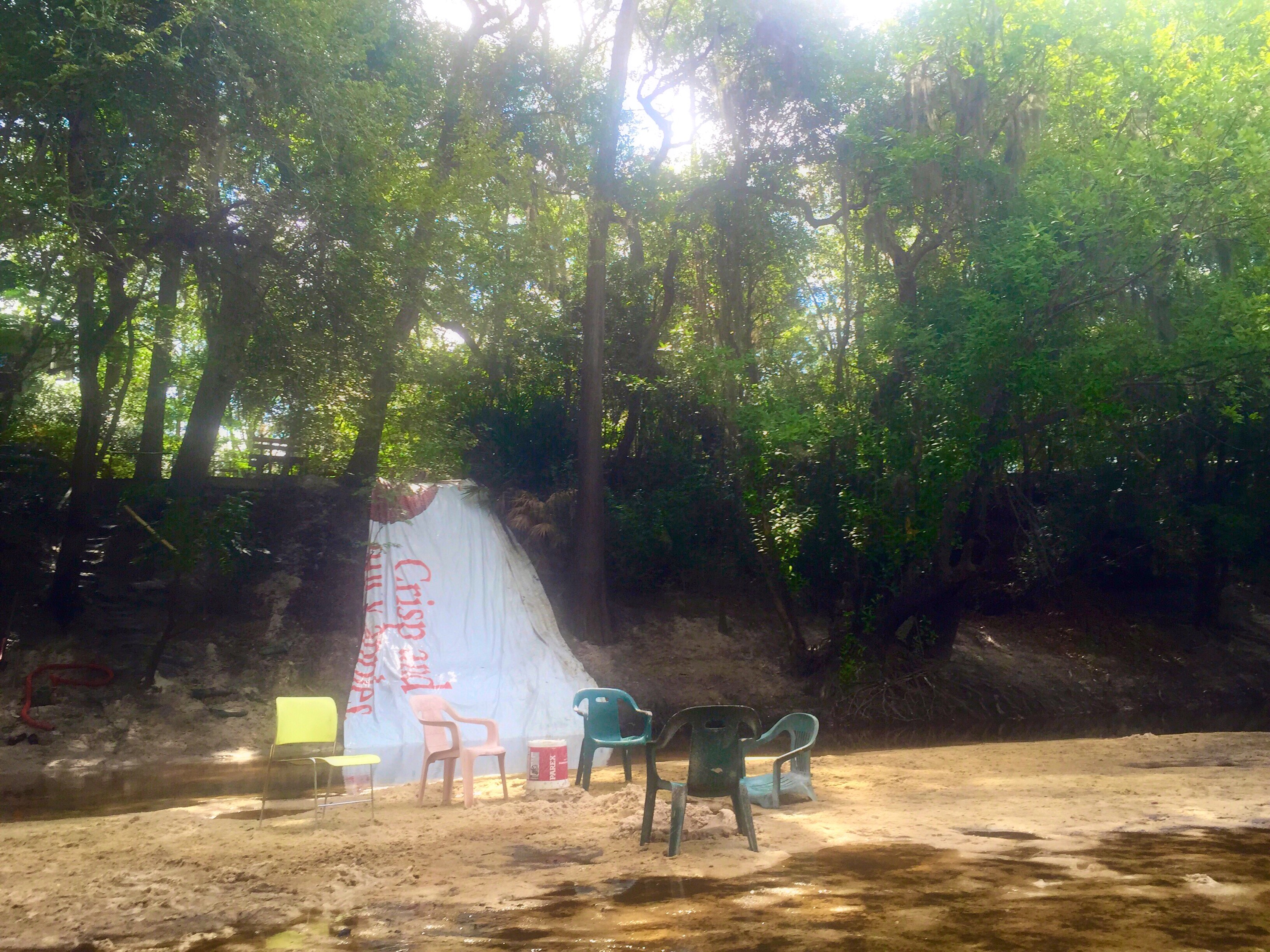 The weather was mostly sunny on Saturday morning and then @ noonish it poured rain on us so hard we had to find a sandy beach so we can get out of the rain for safety reasons. So it stopped and we paddled on. Then it was mostly cloudy until later on the day it started to rain again on us. Which the wind started to pickup then we noticed we were in a severe thunderstorm. Thanks to our technology we were prepared for this weather and had our safety gear. This was an amazing 13.64 river mile journey on the Alapaha river. From
Alapaha river paddle trip part 2
, posted by
Graham Outdoor Experience
on 6/28/15 (96 items)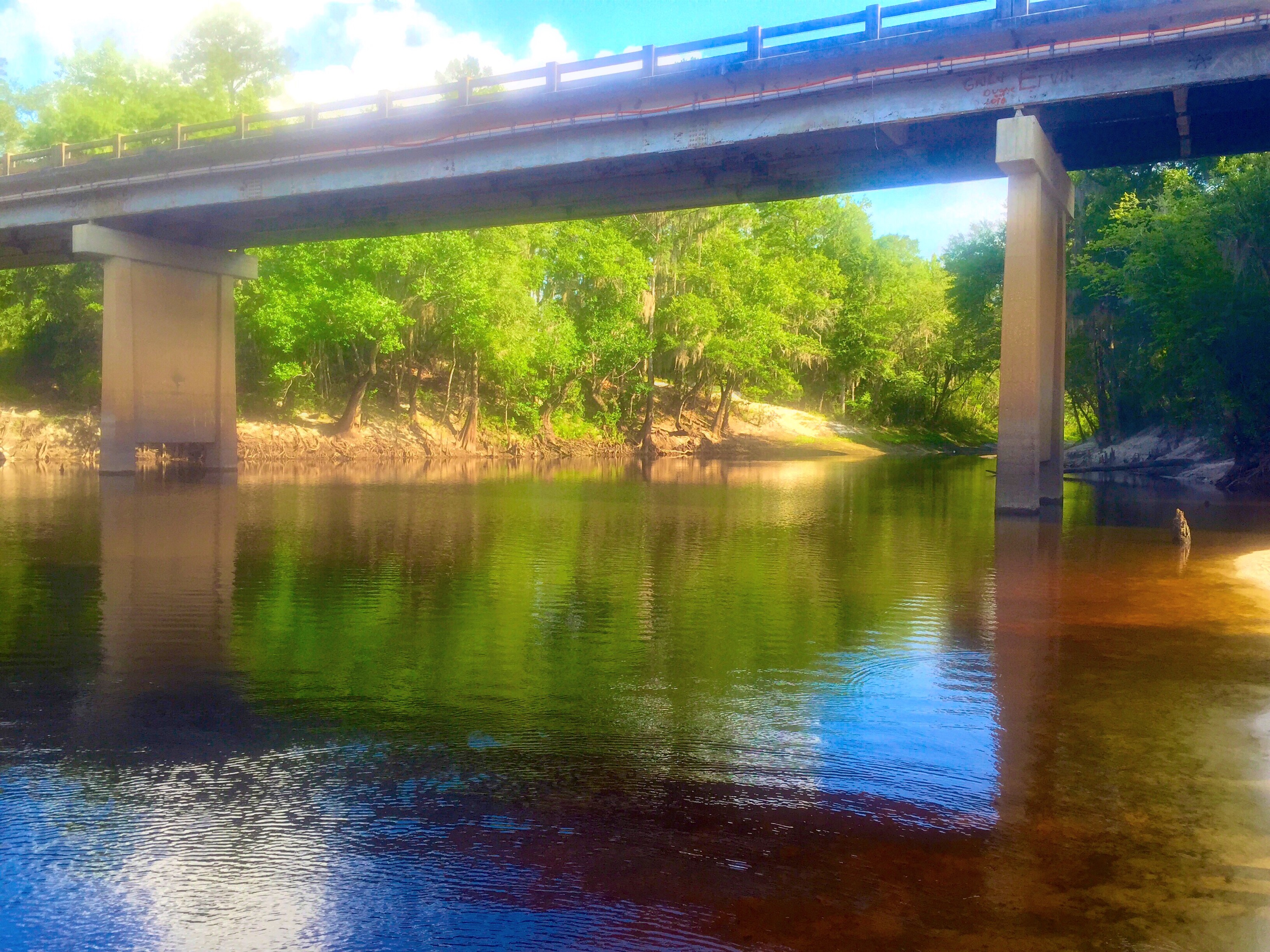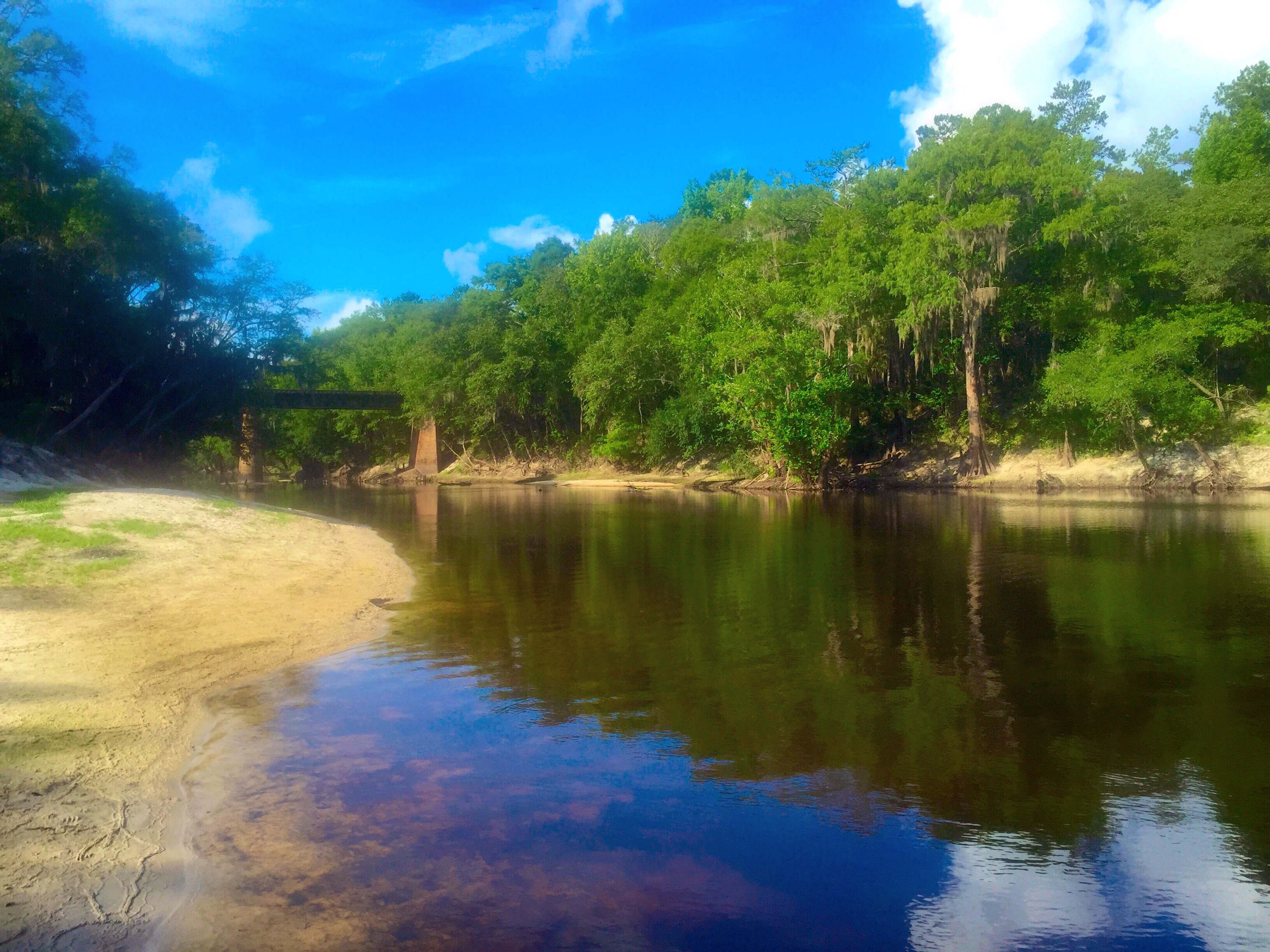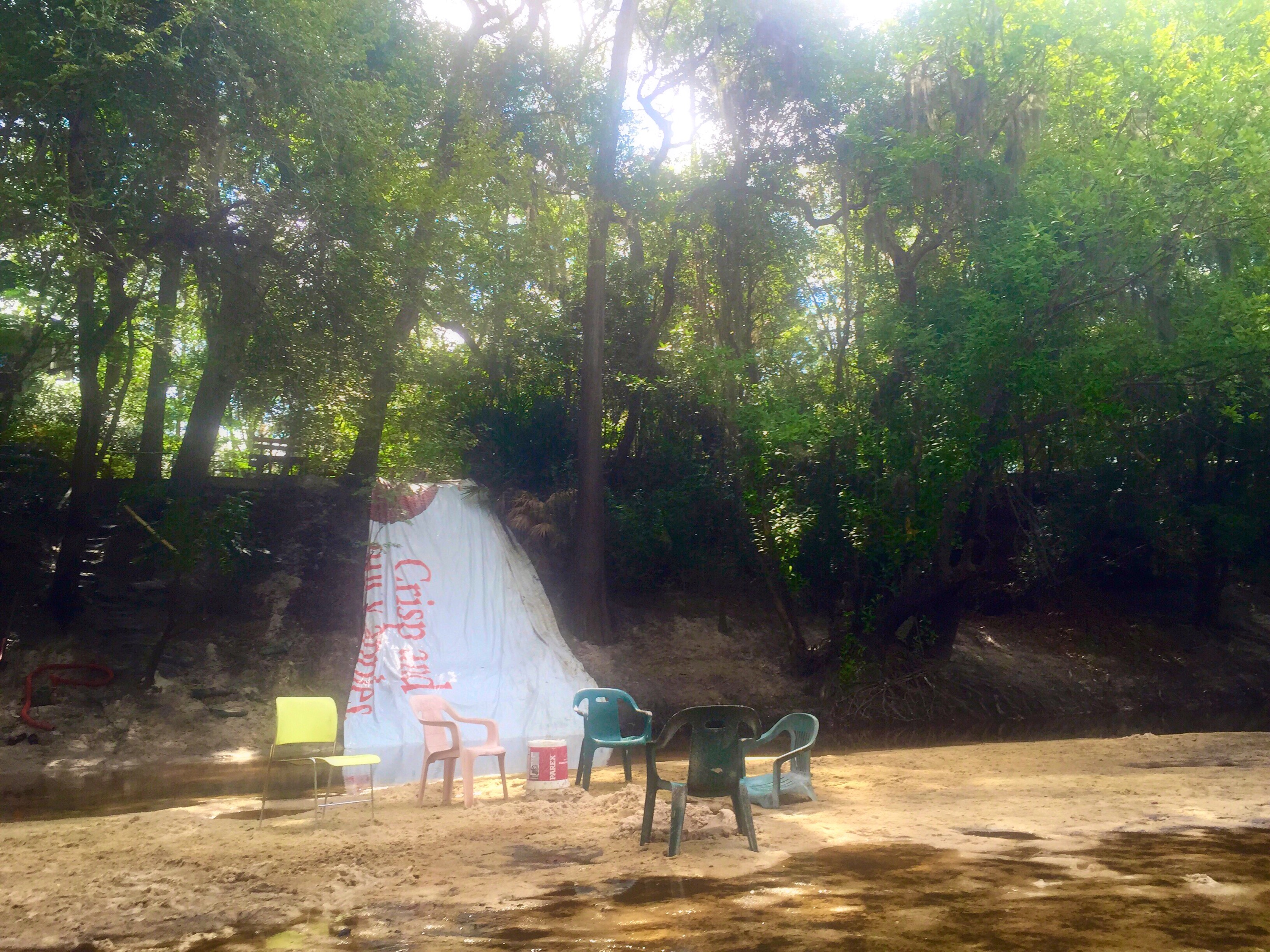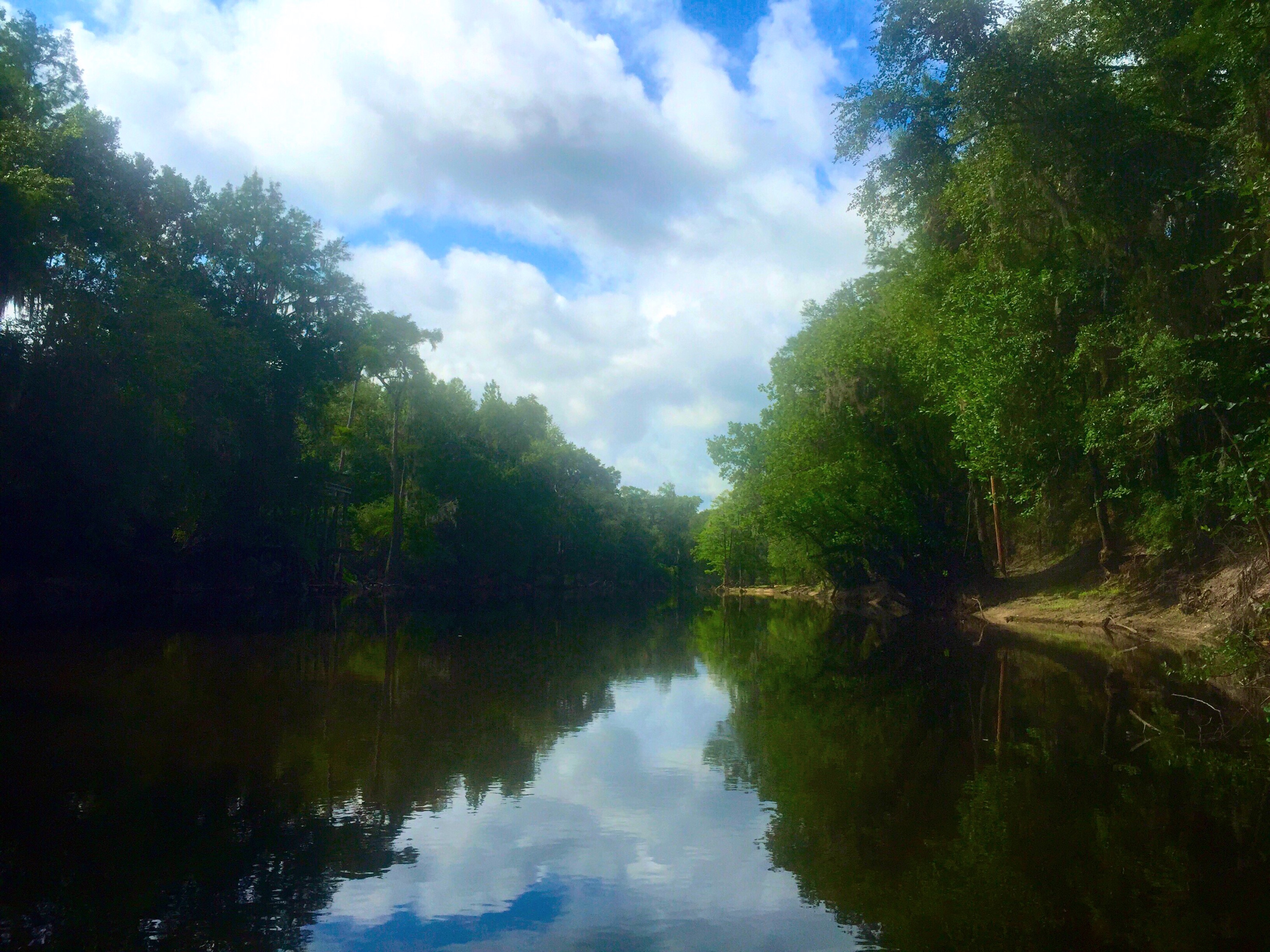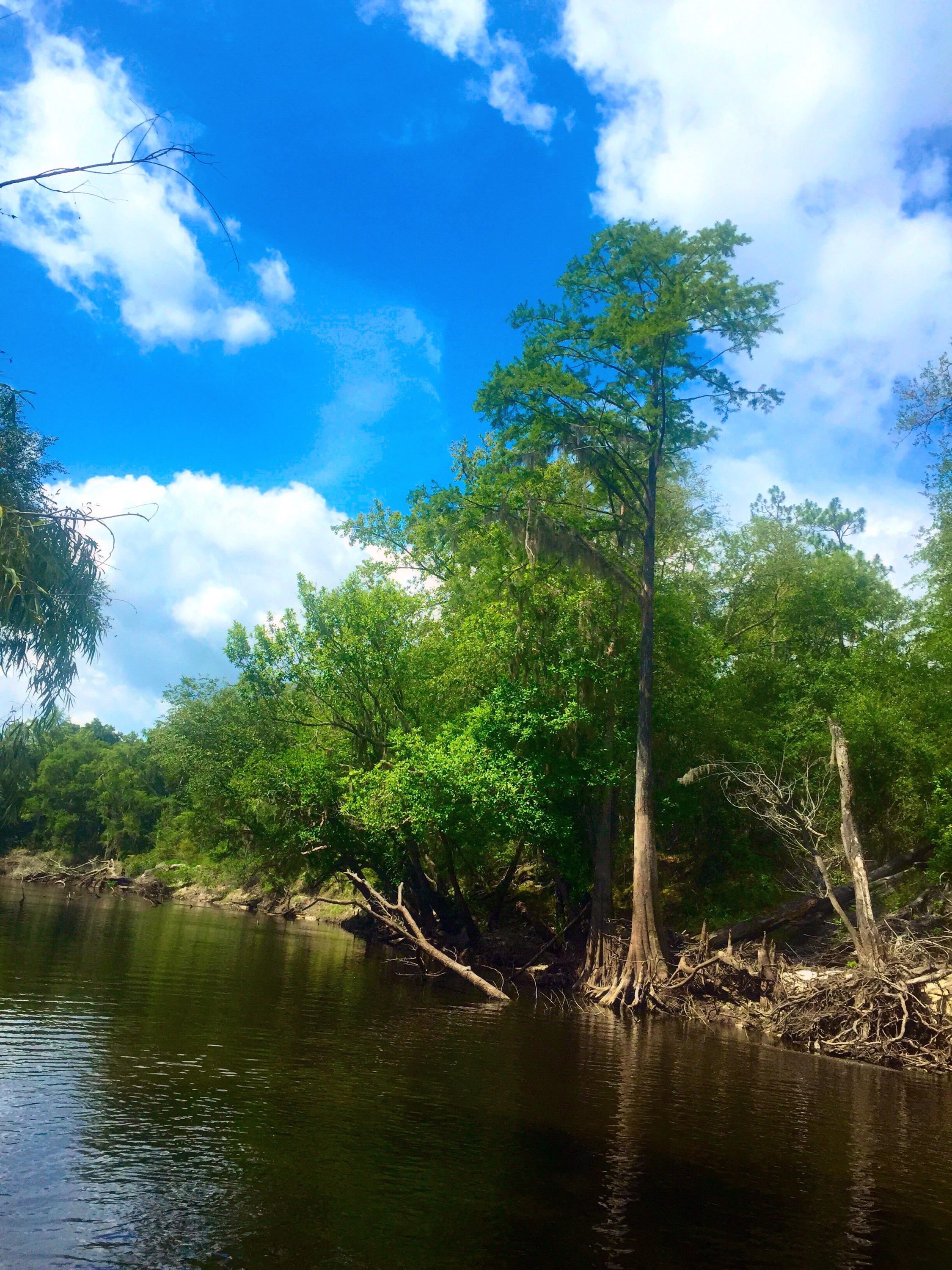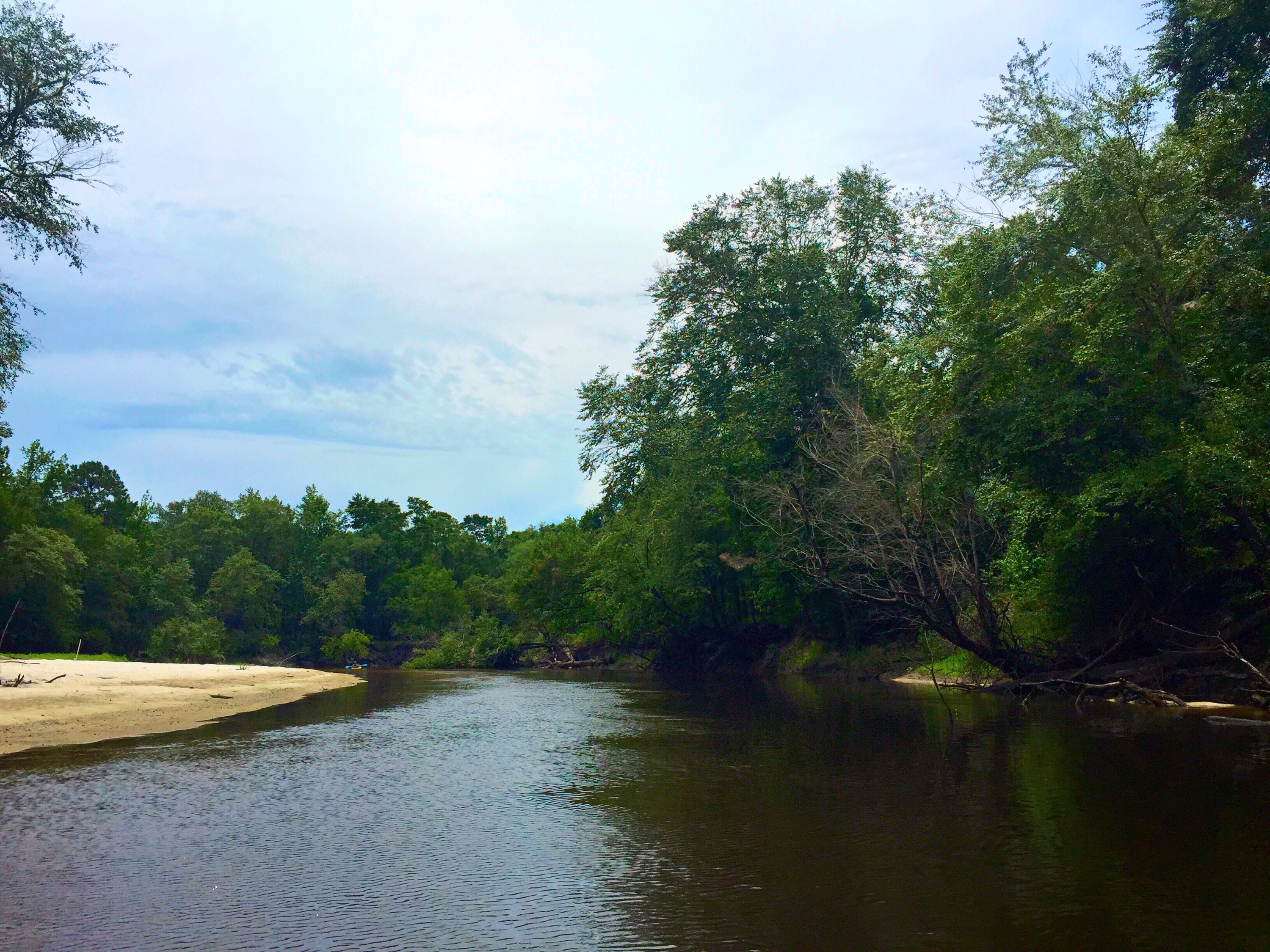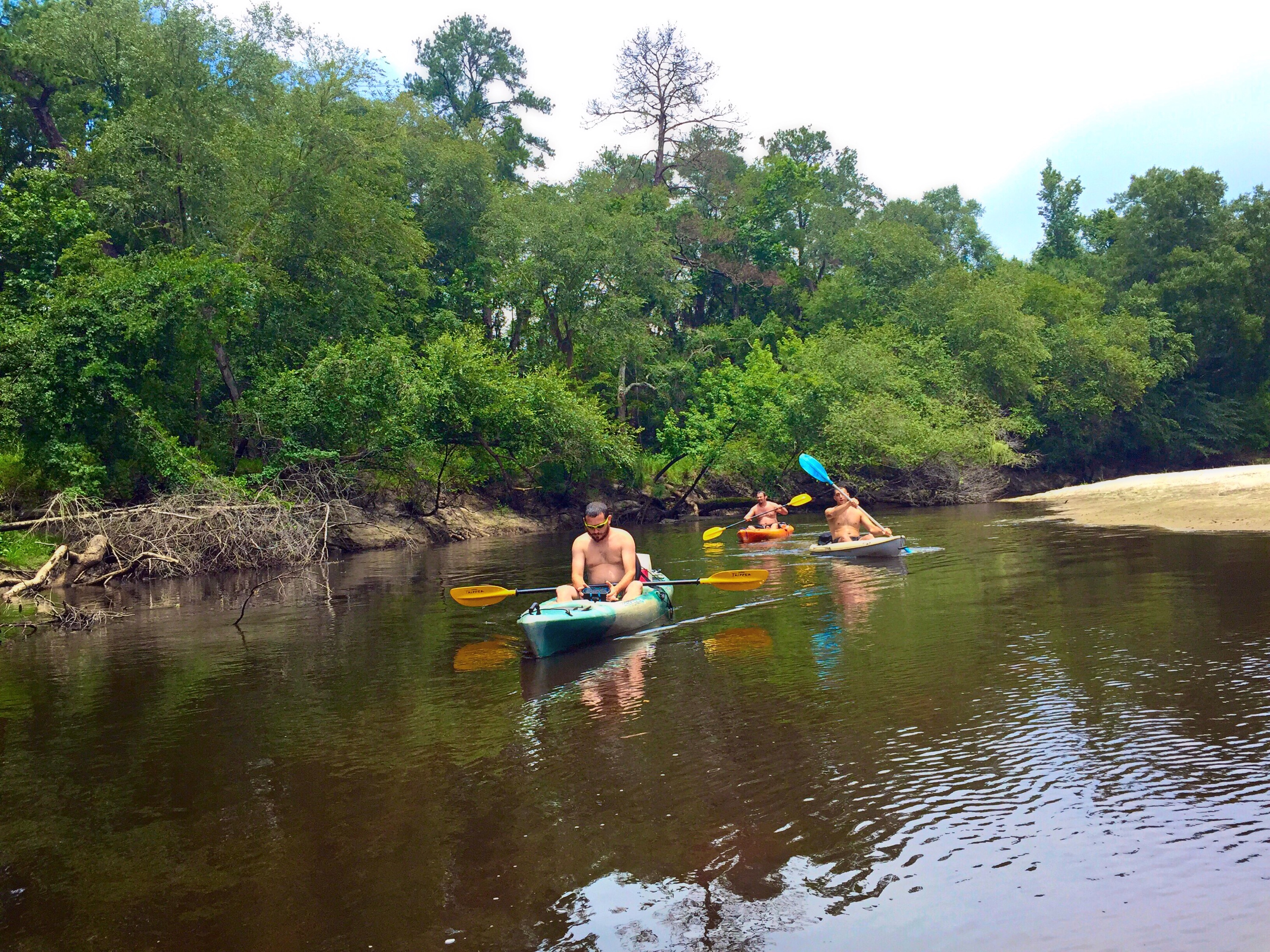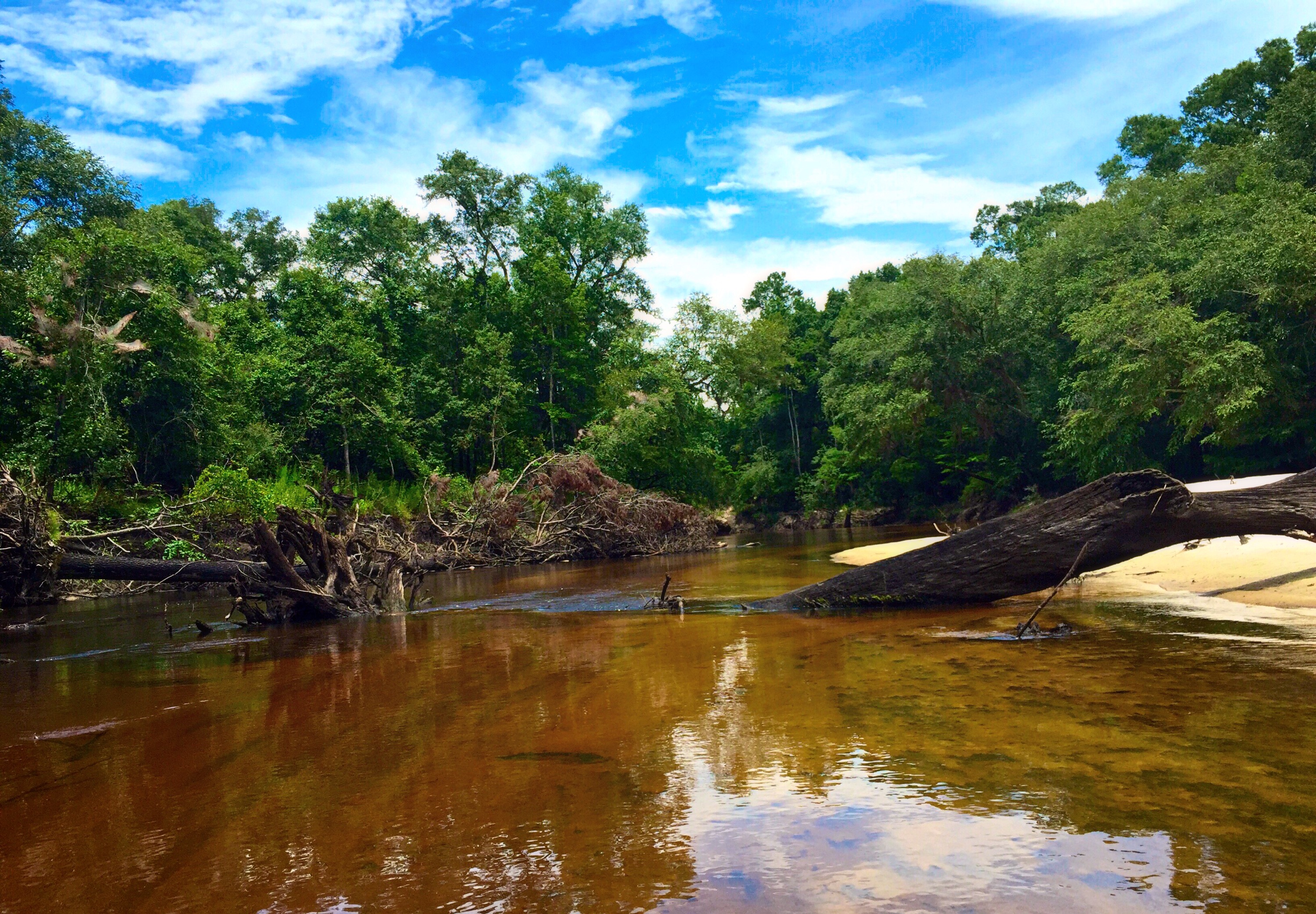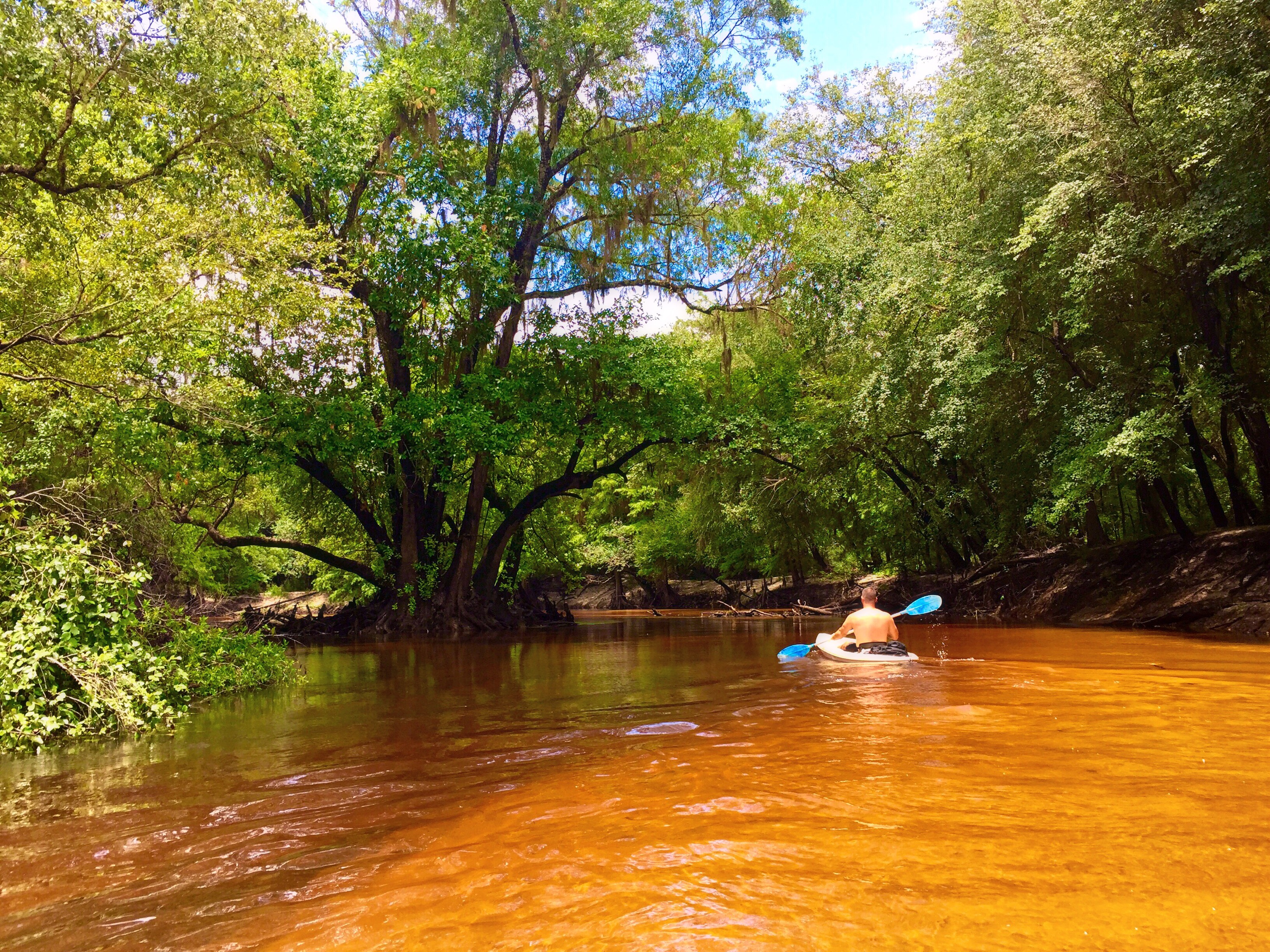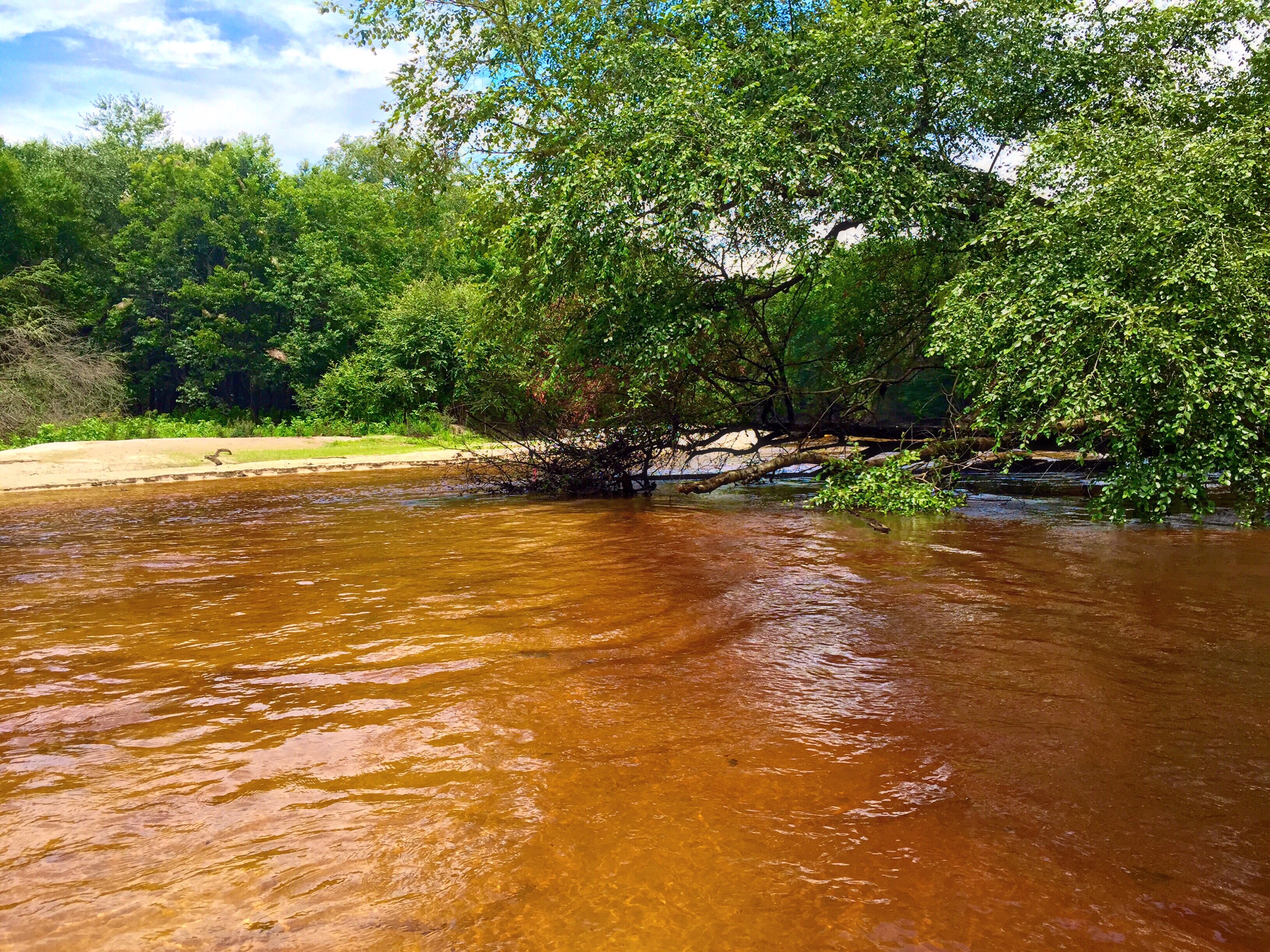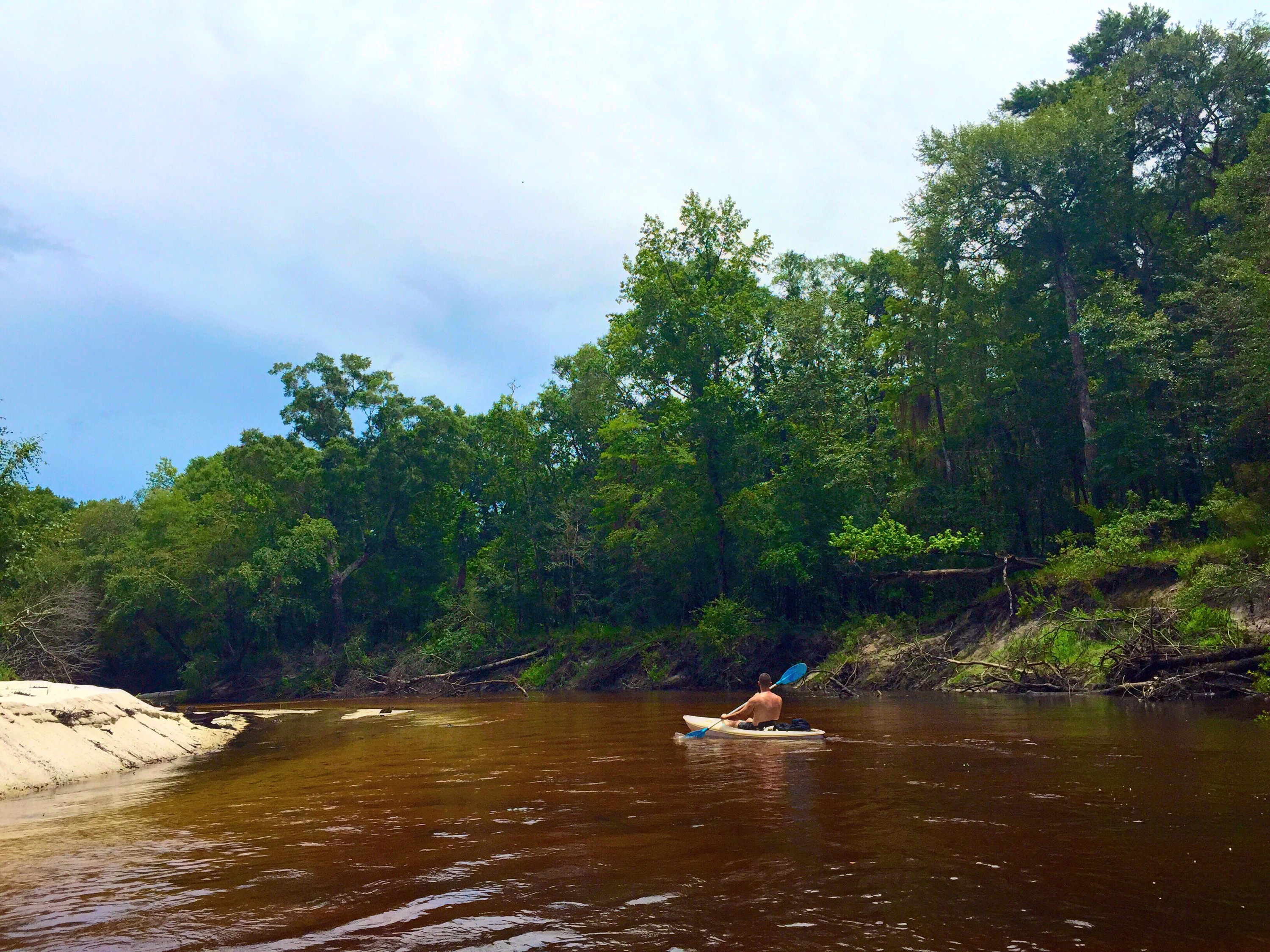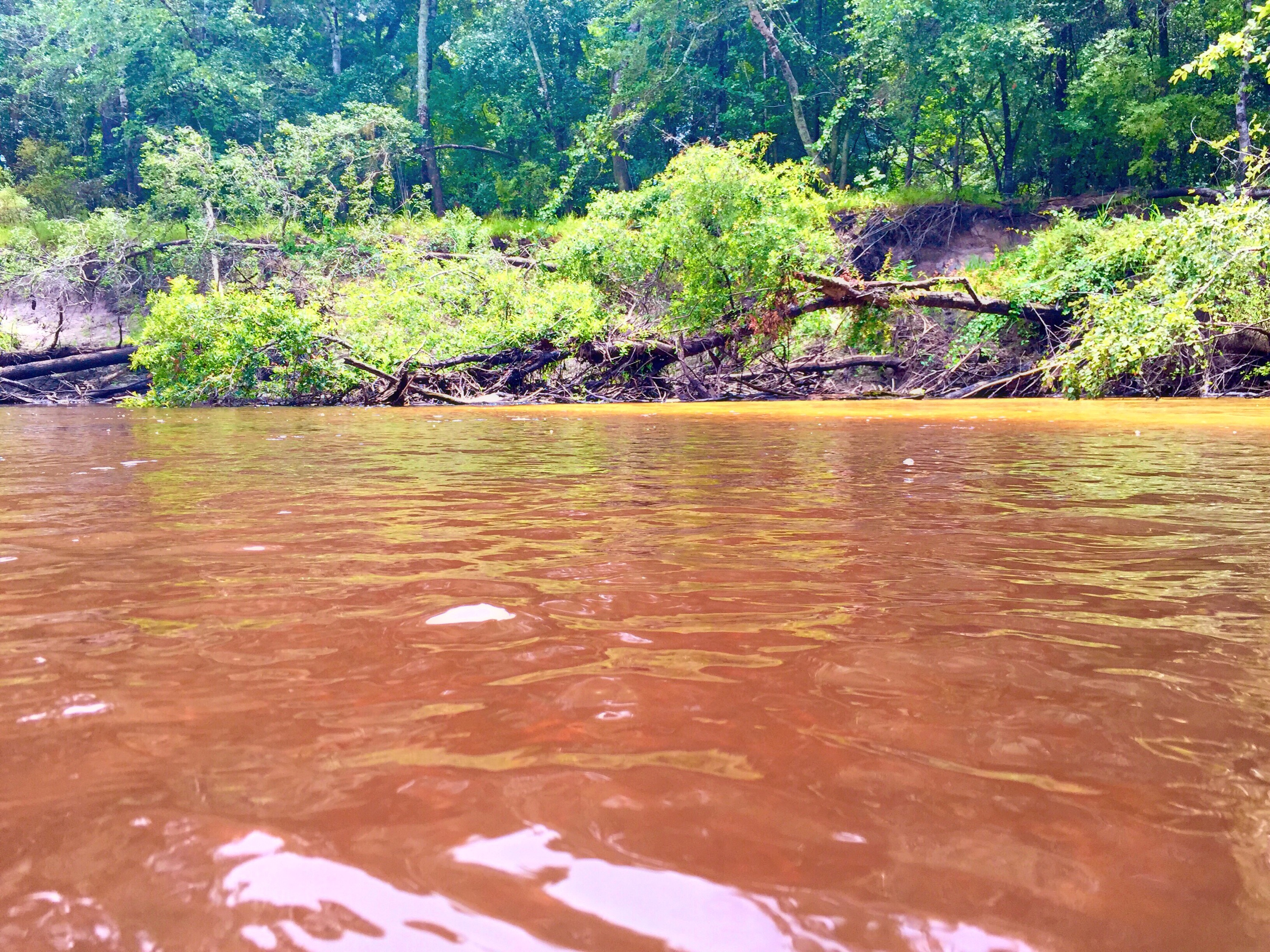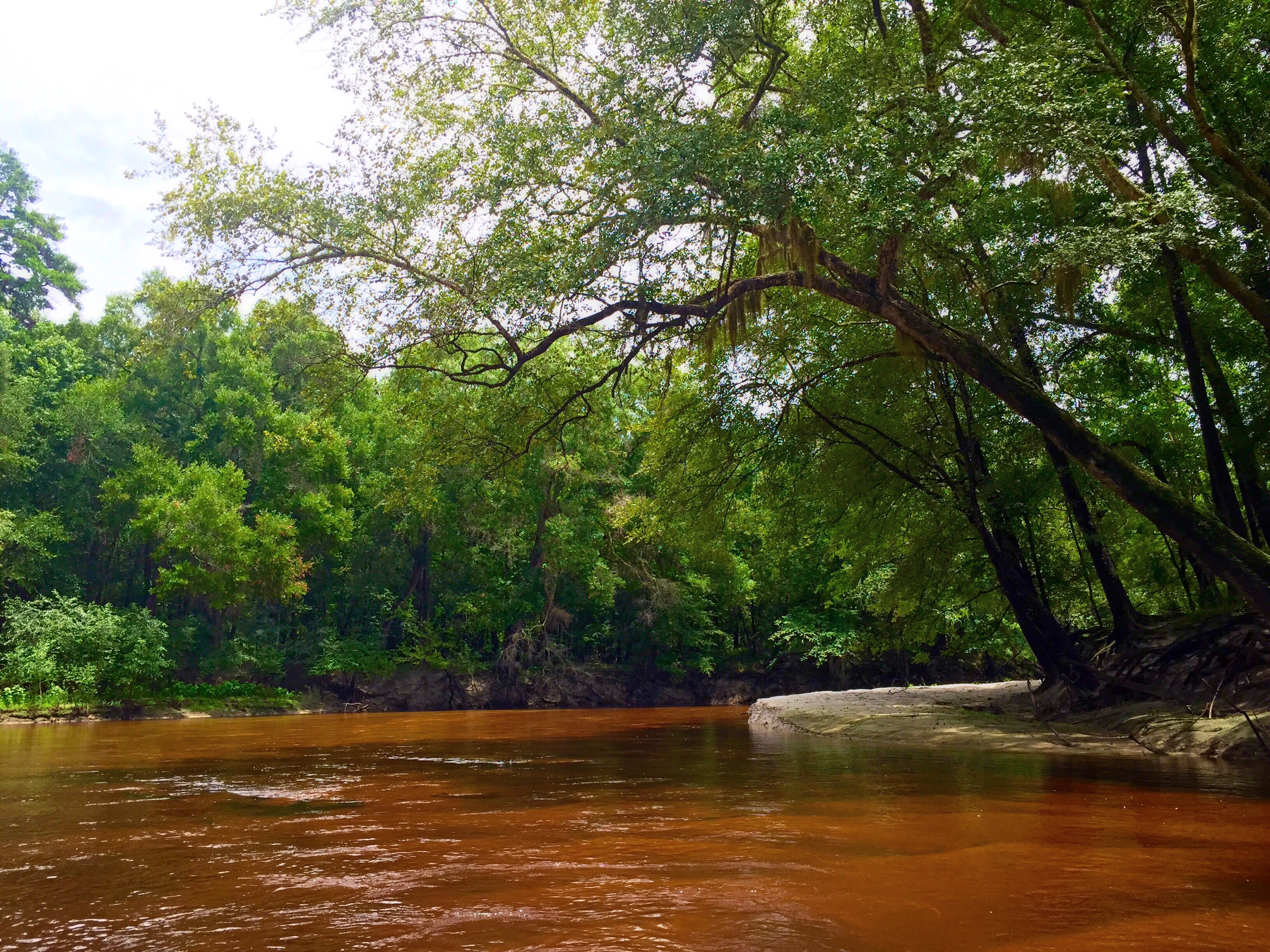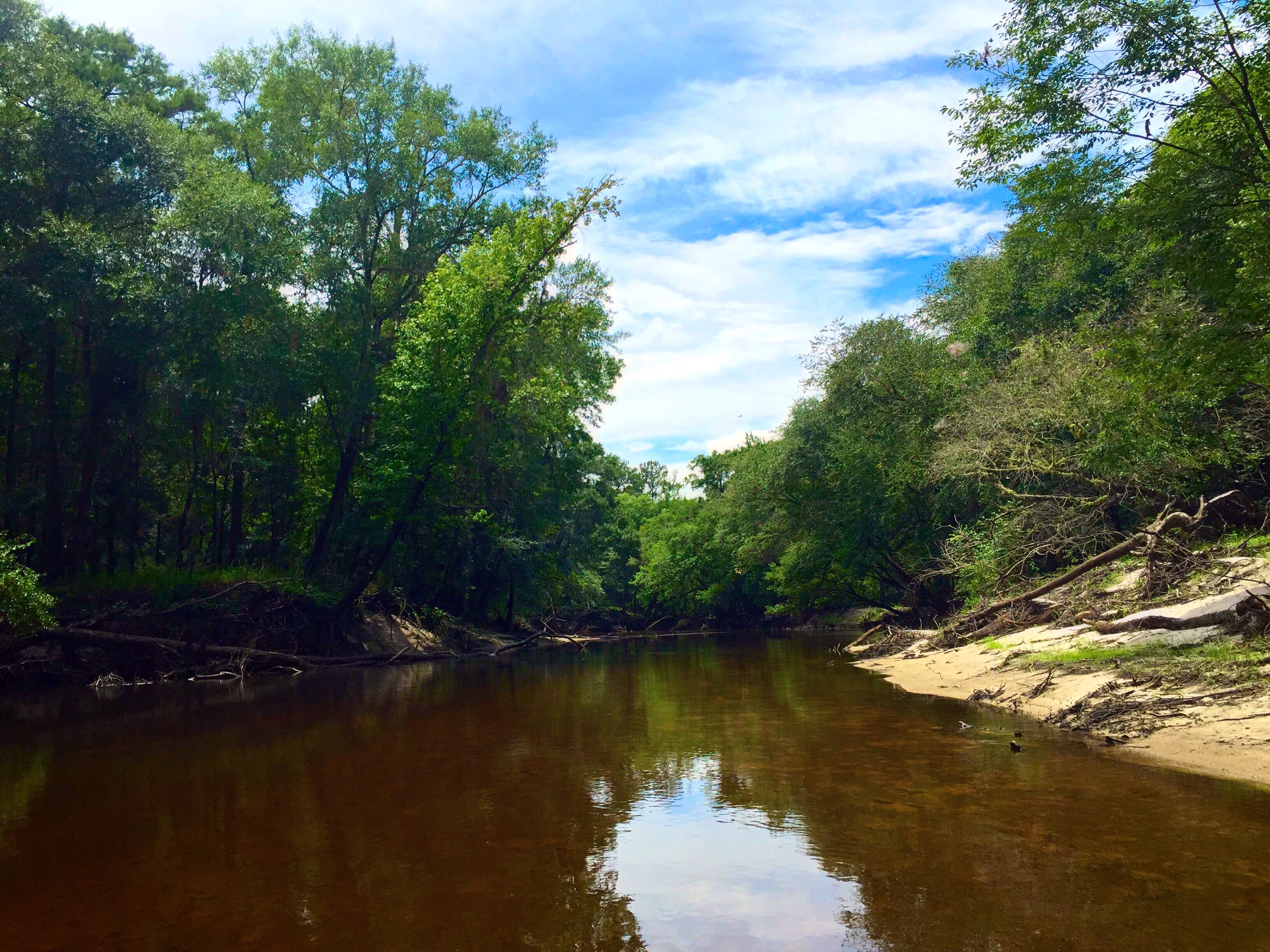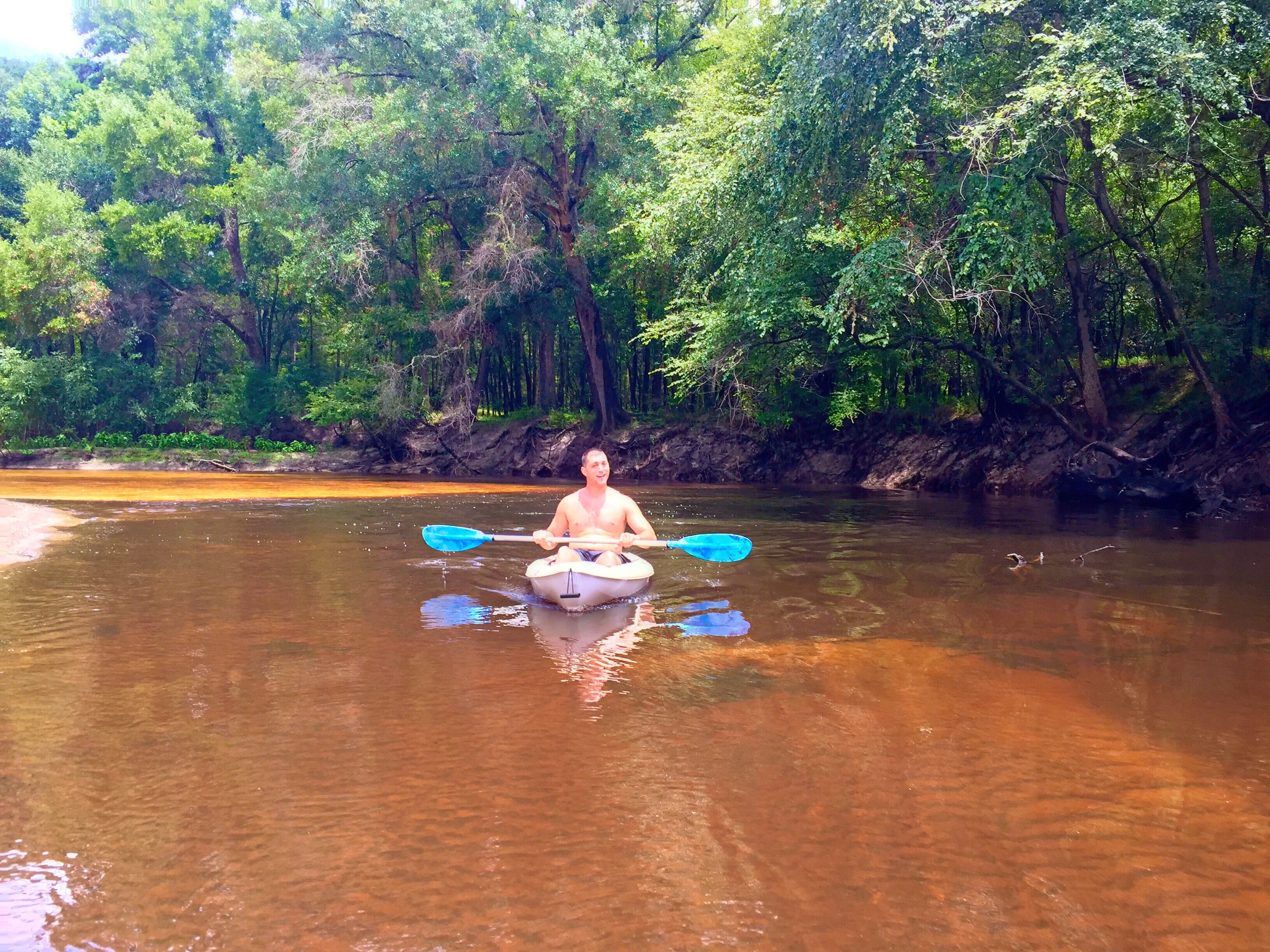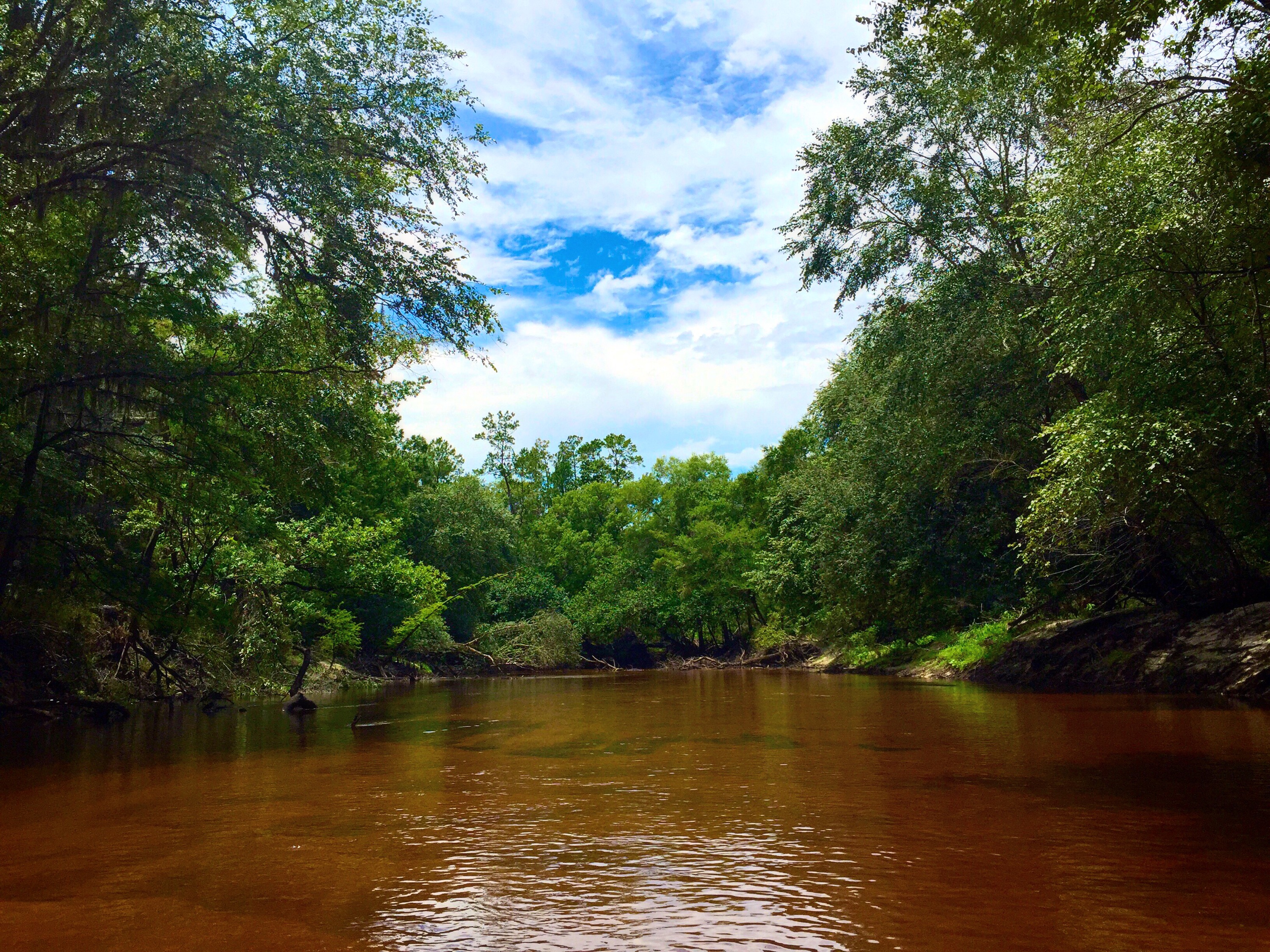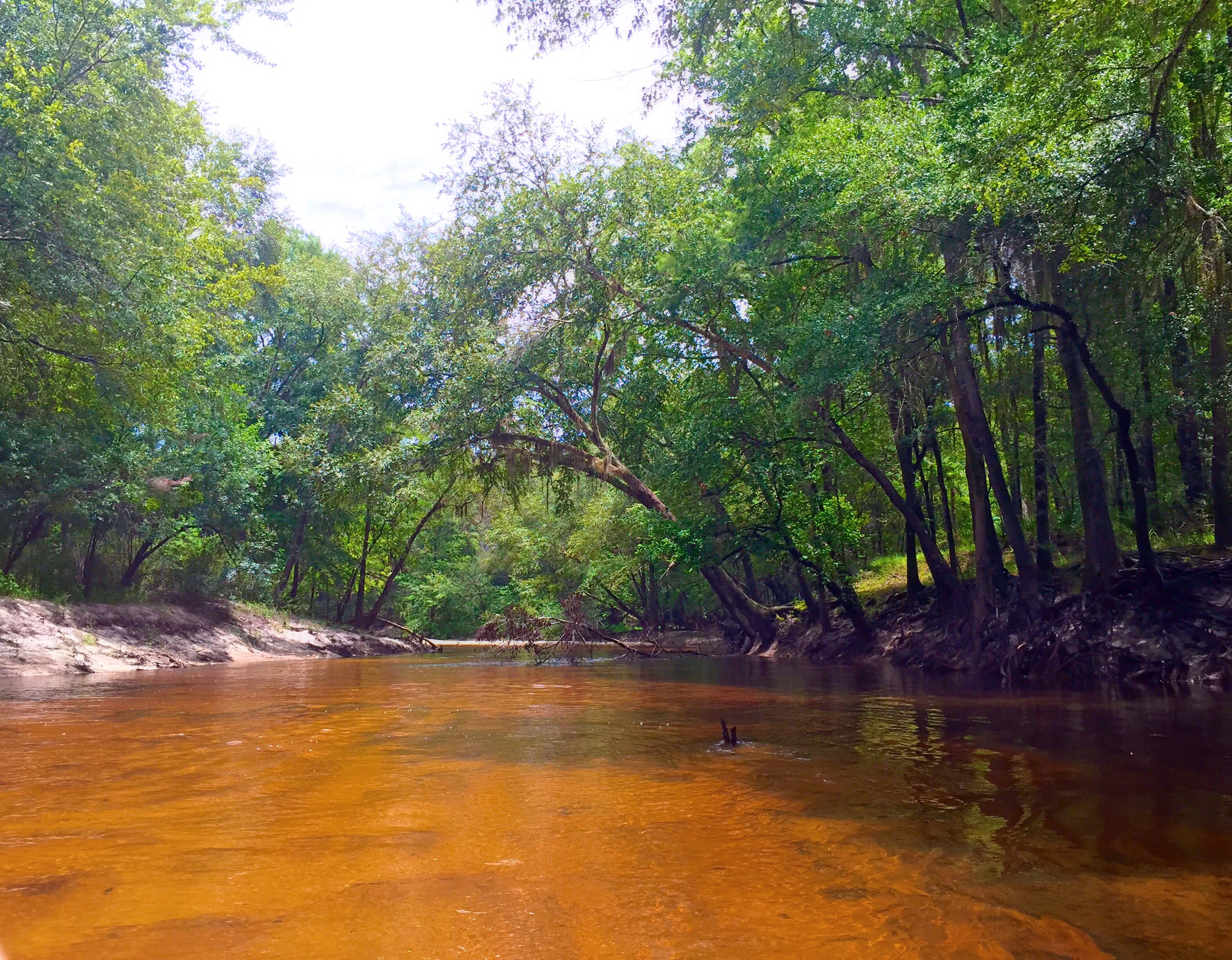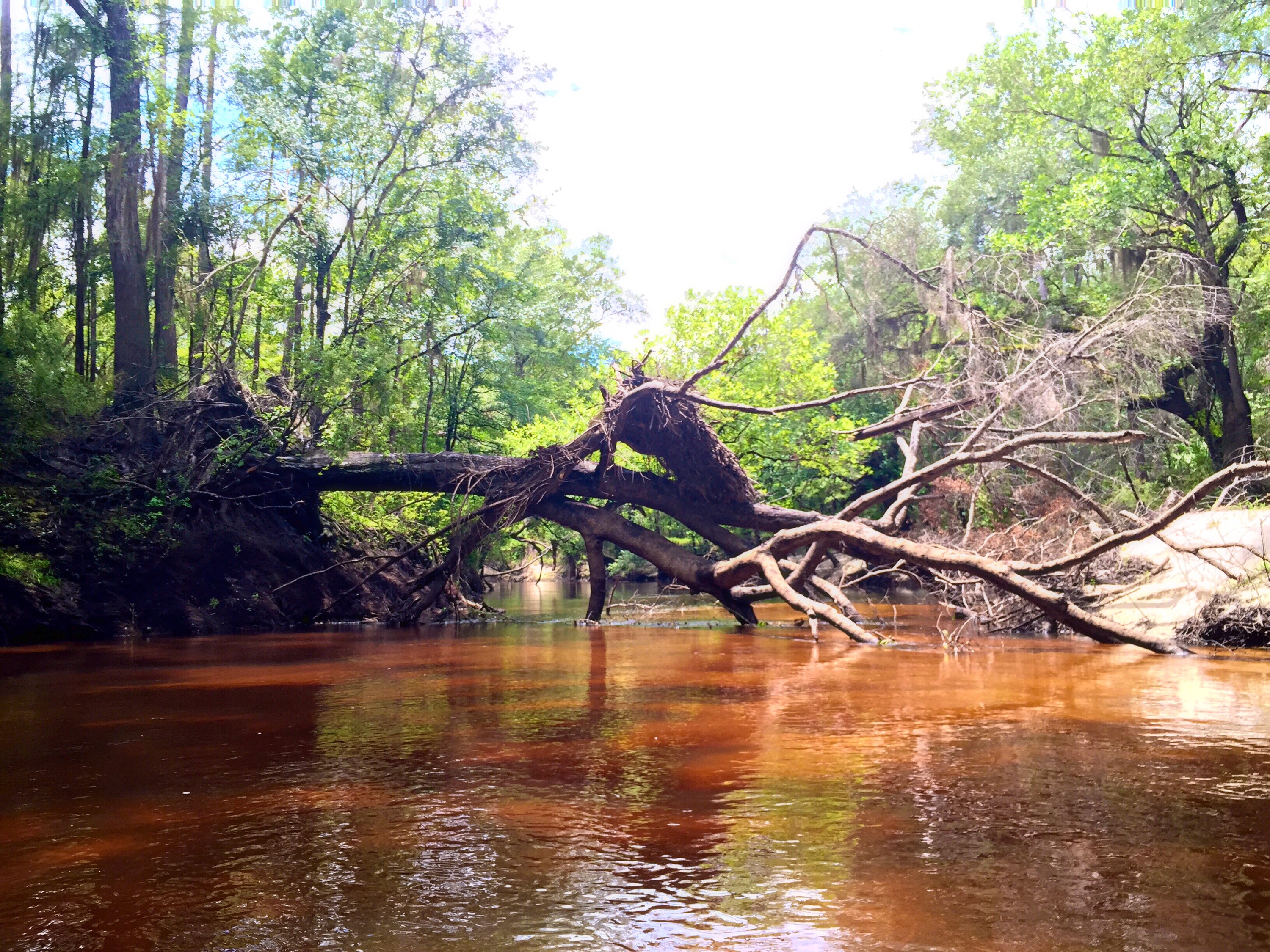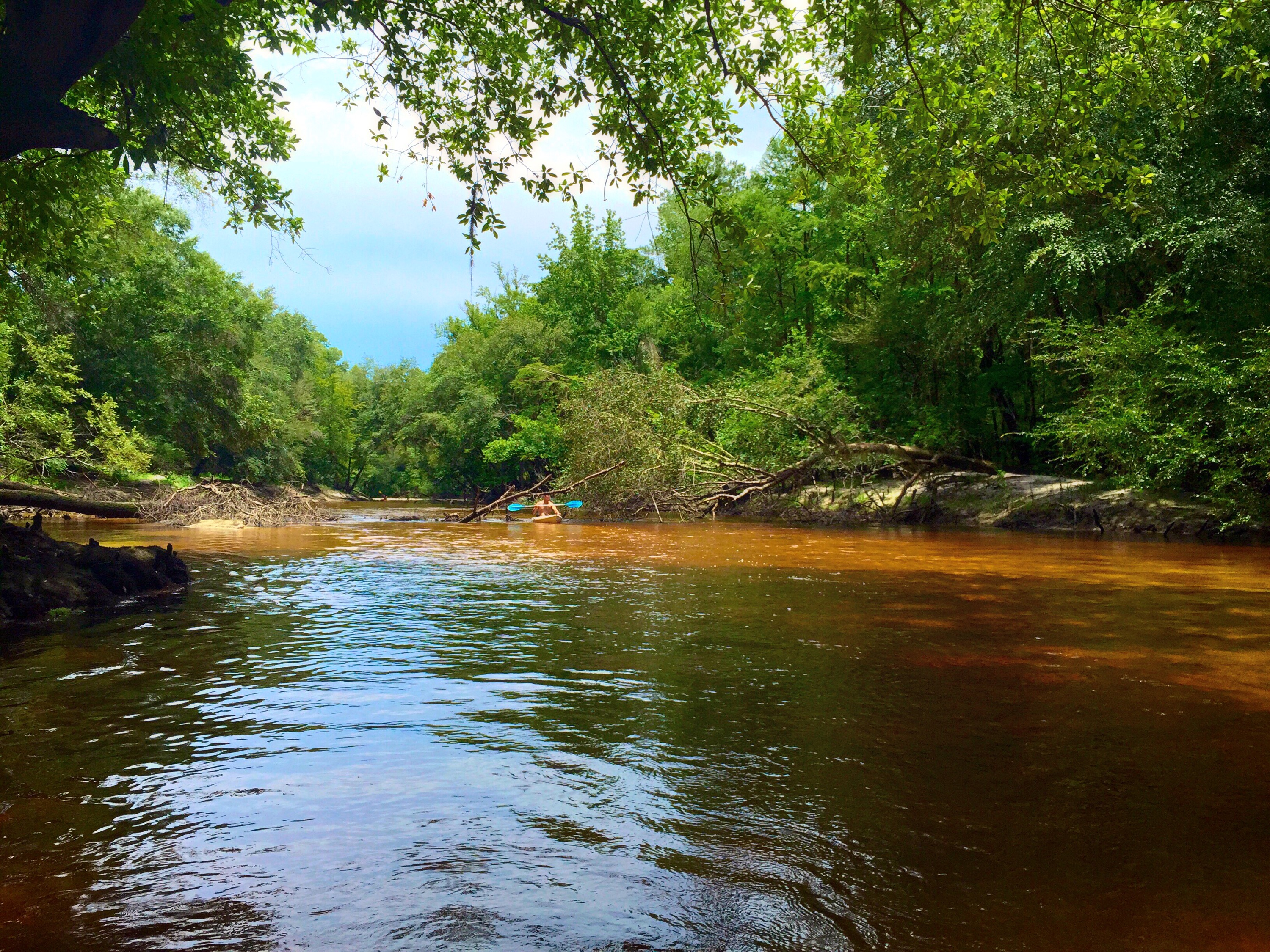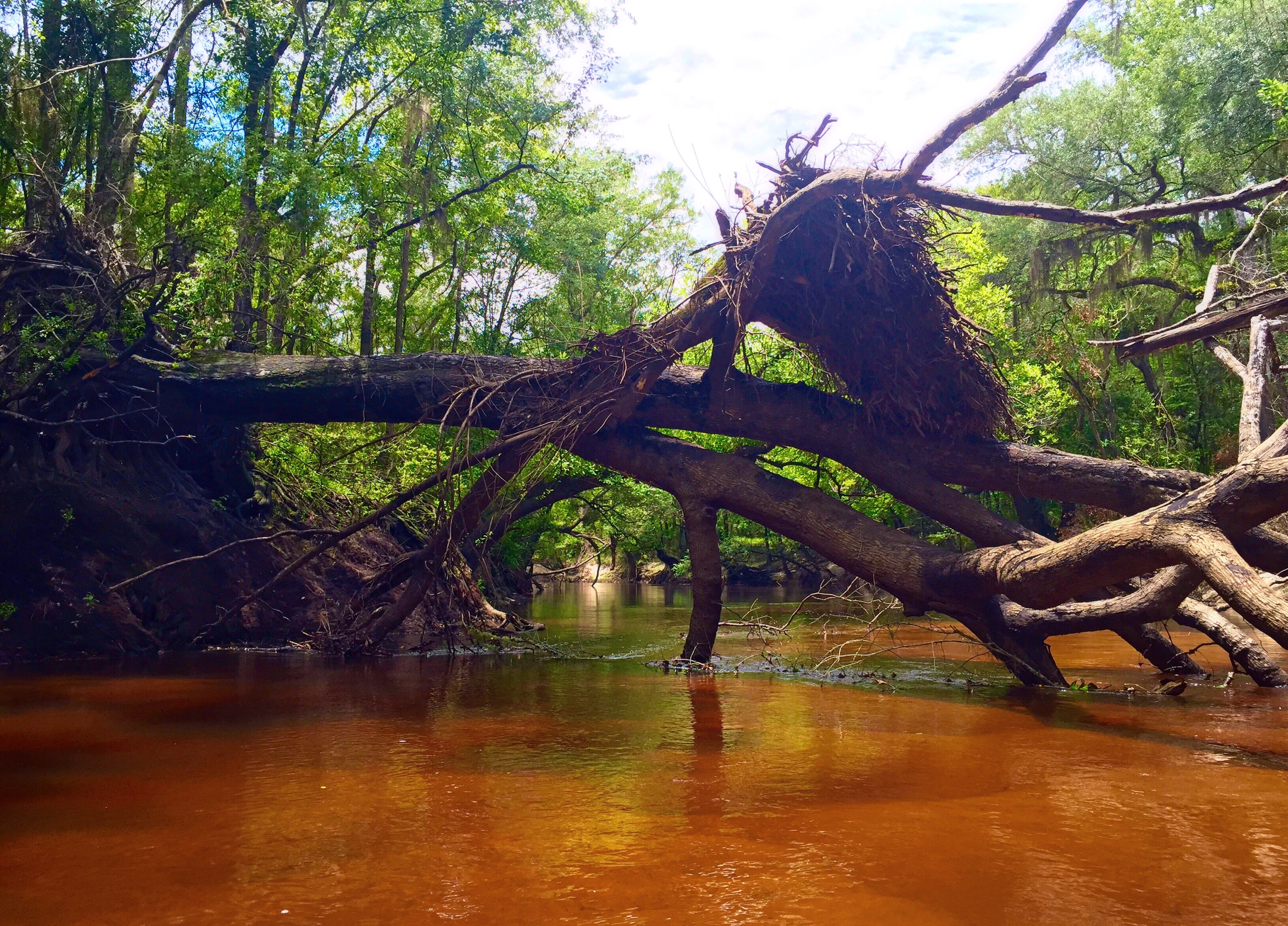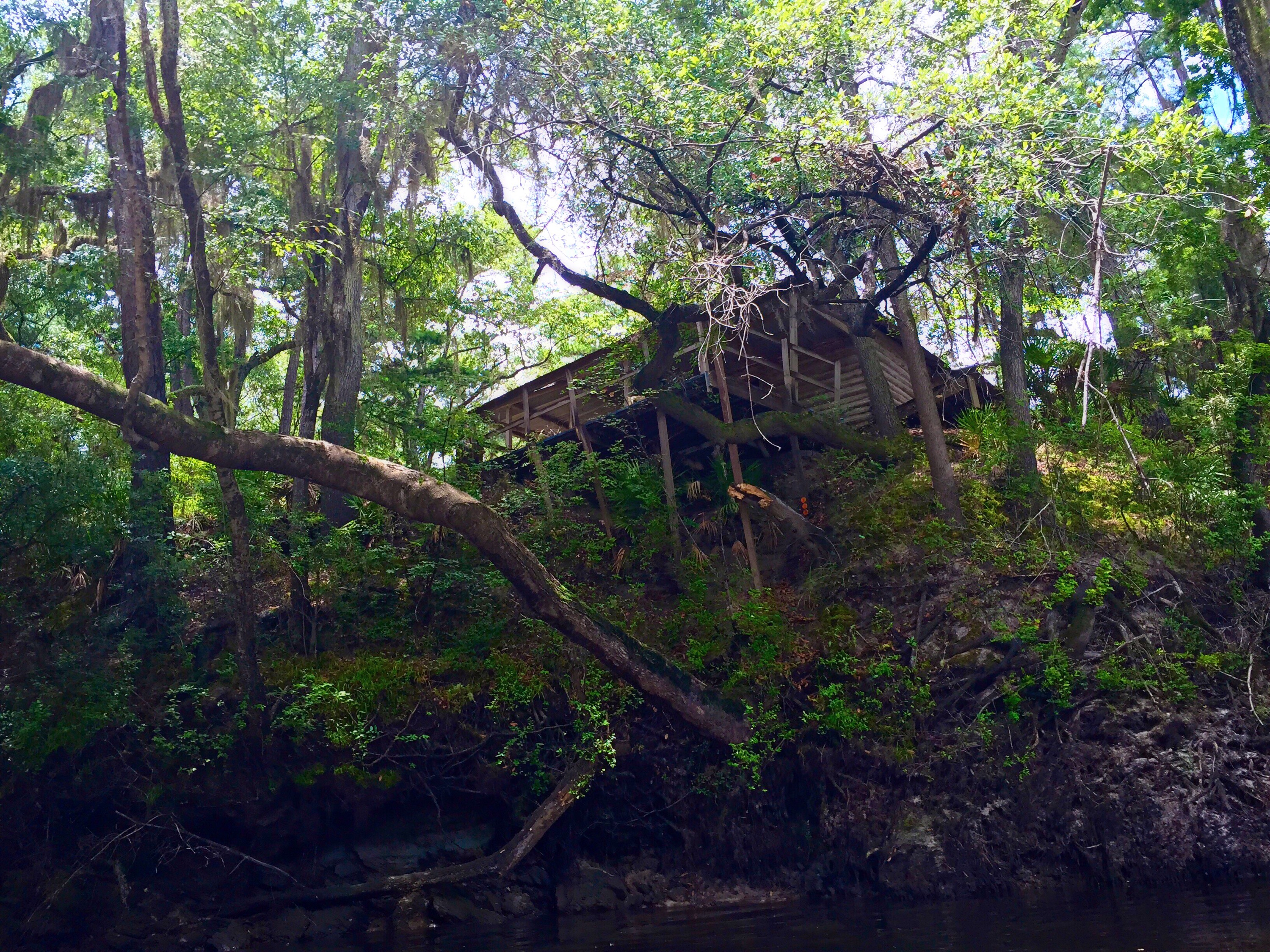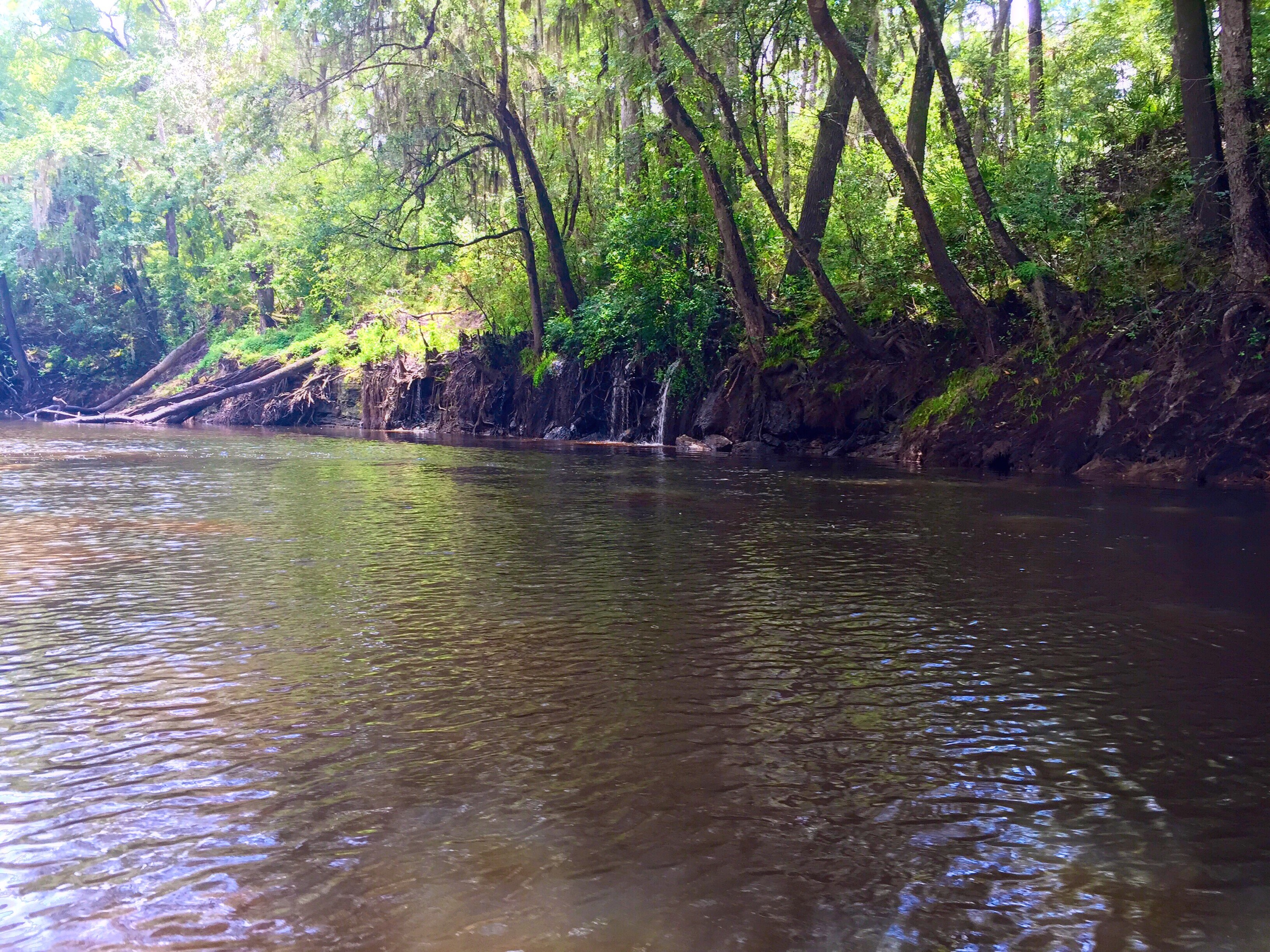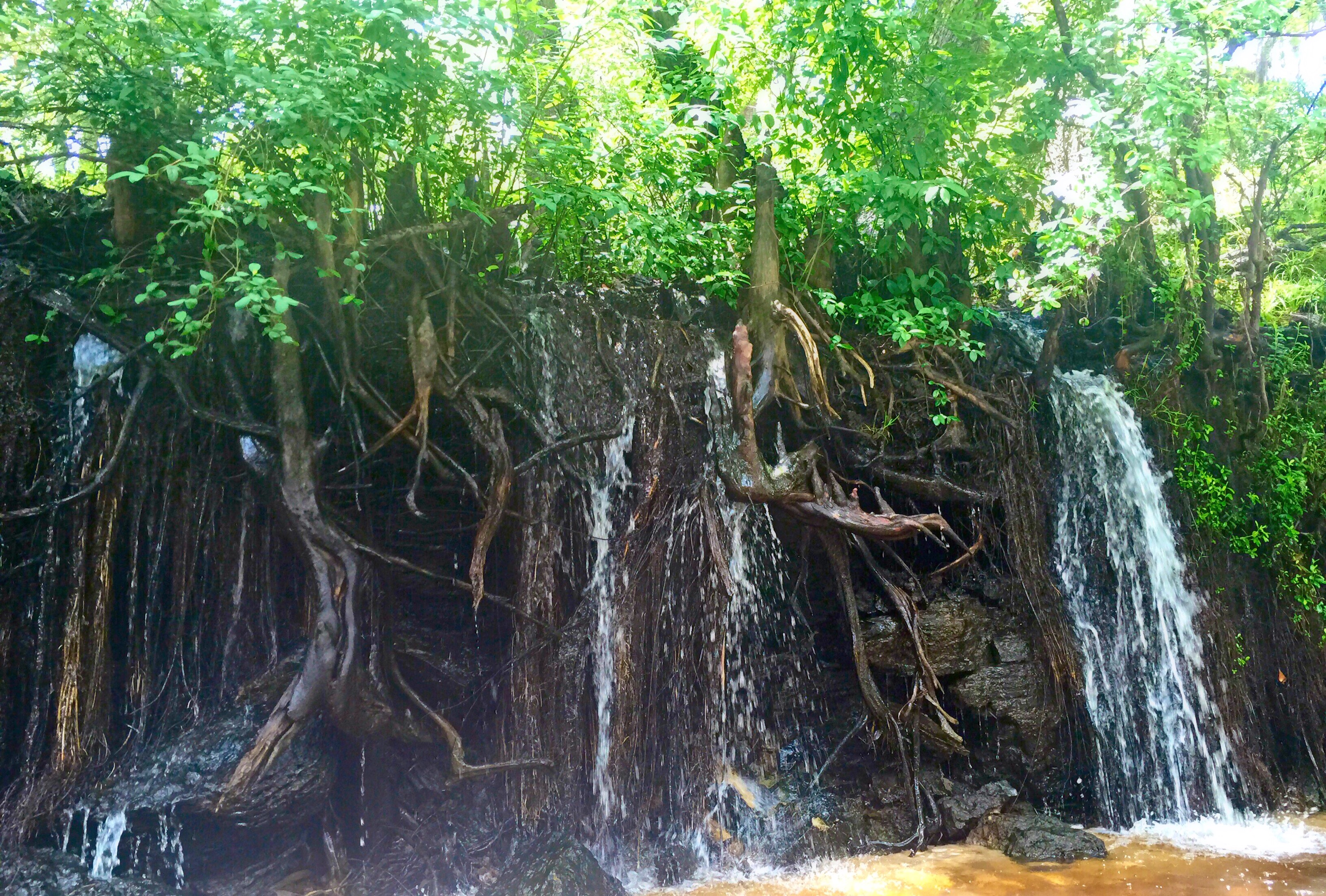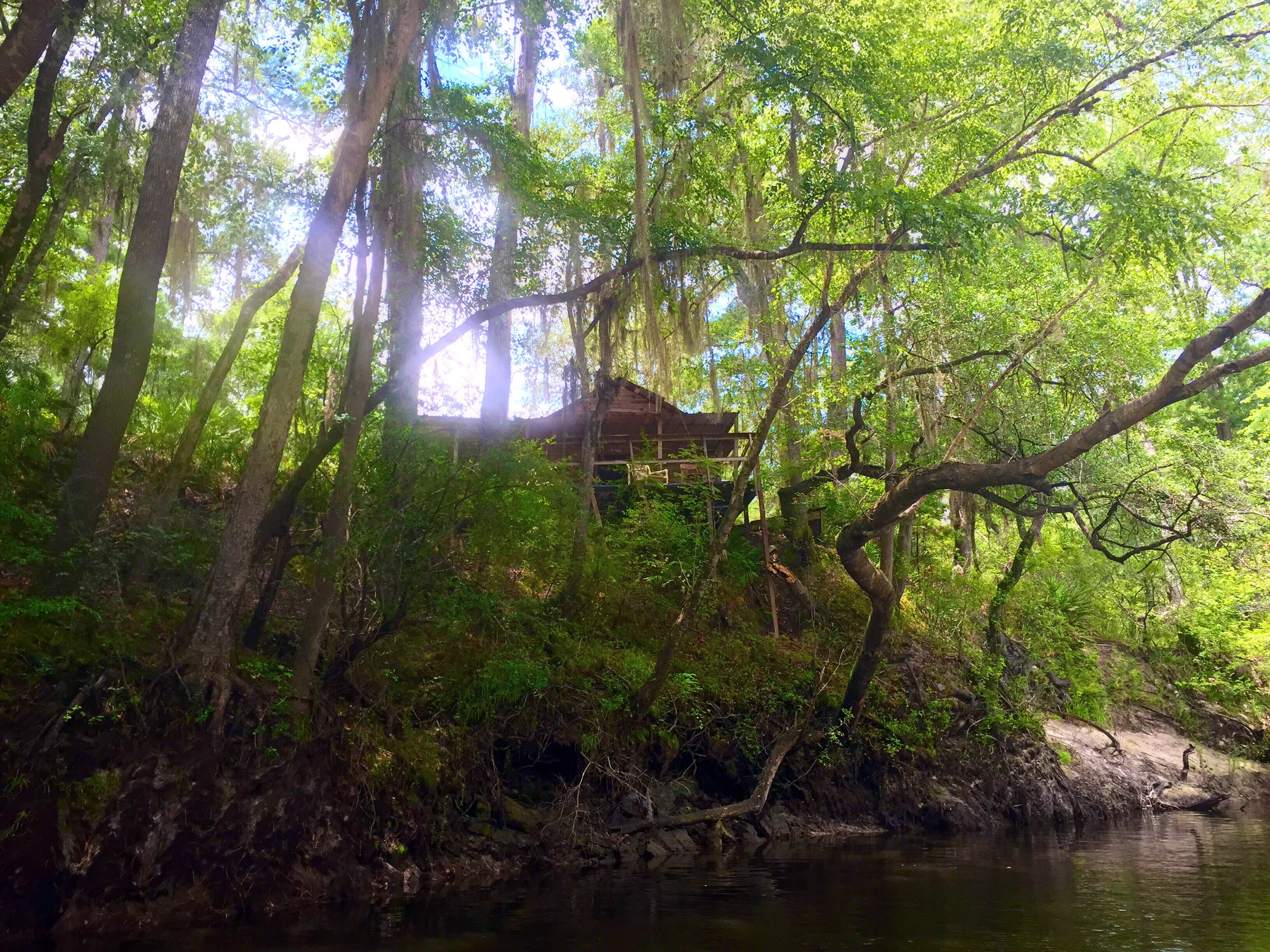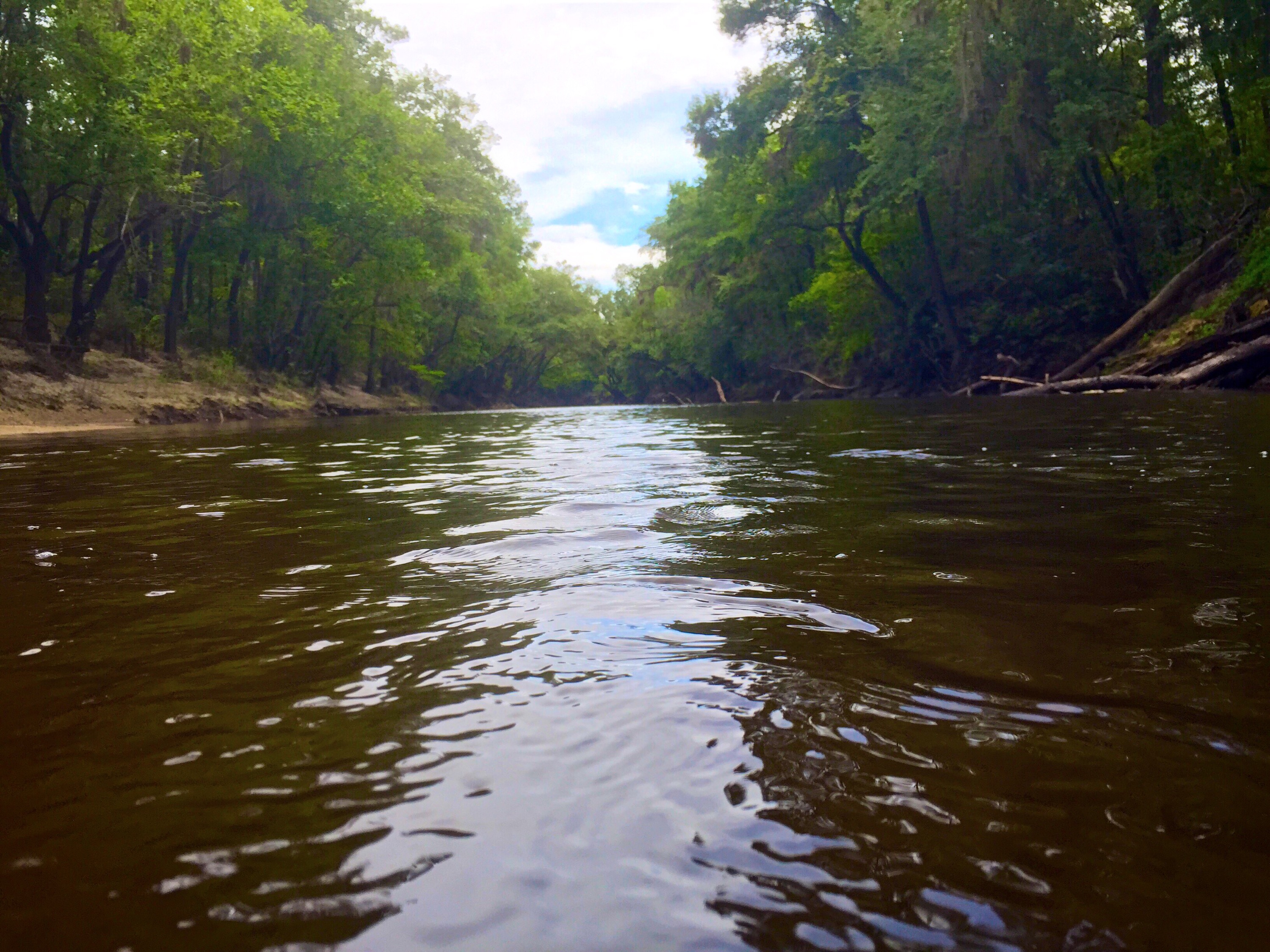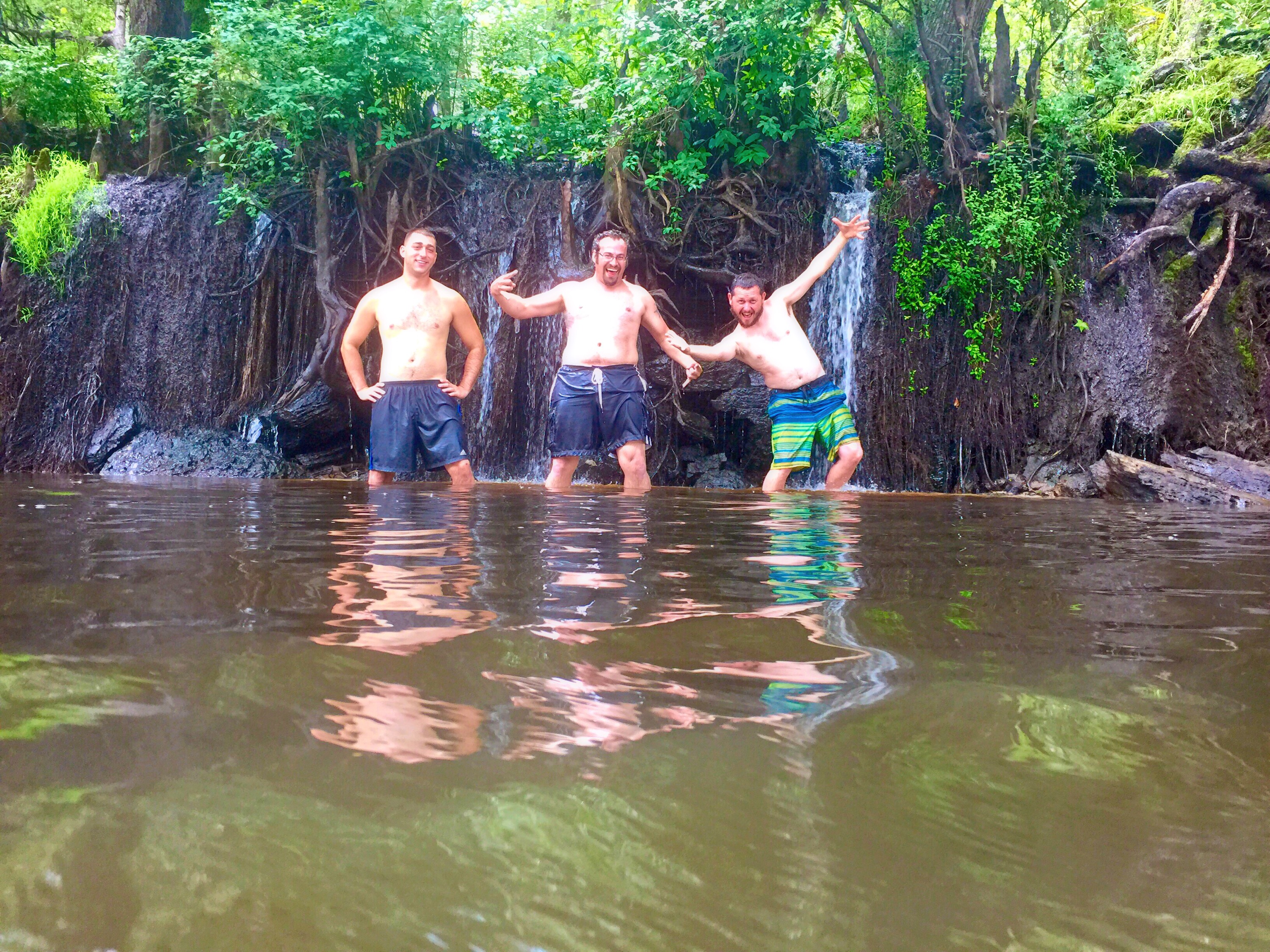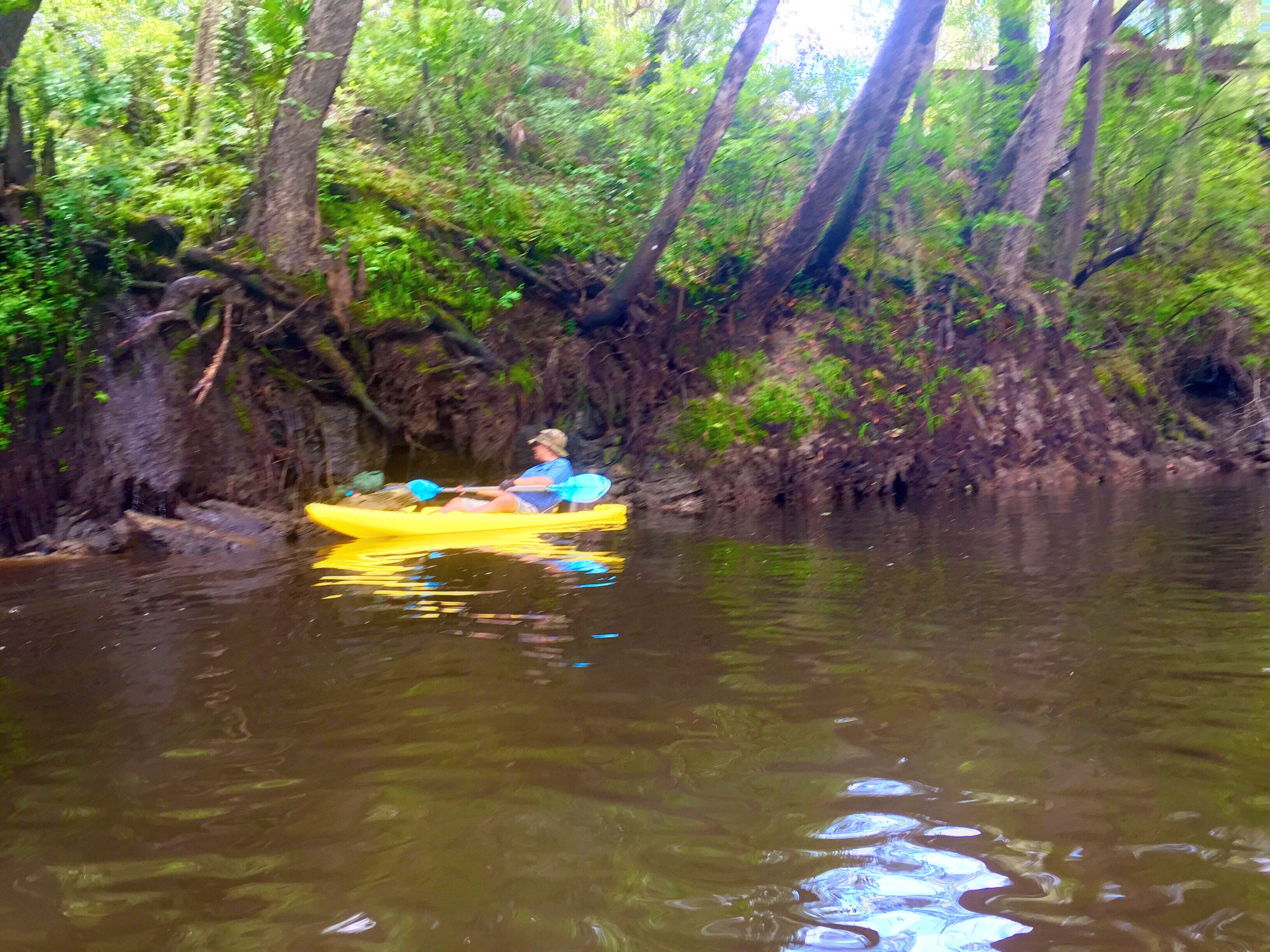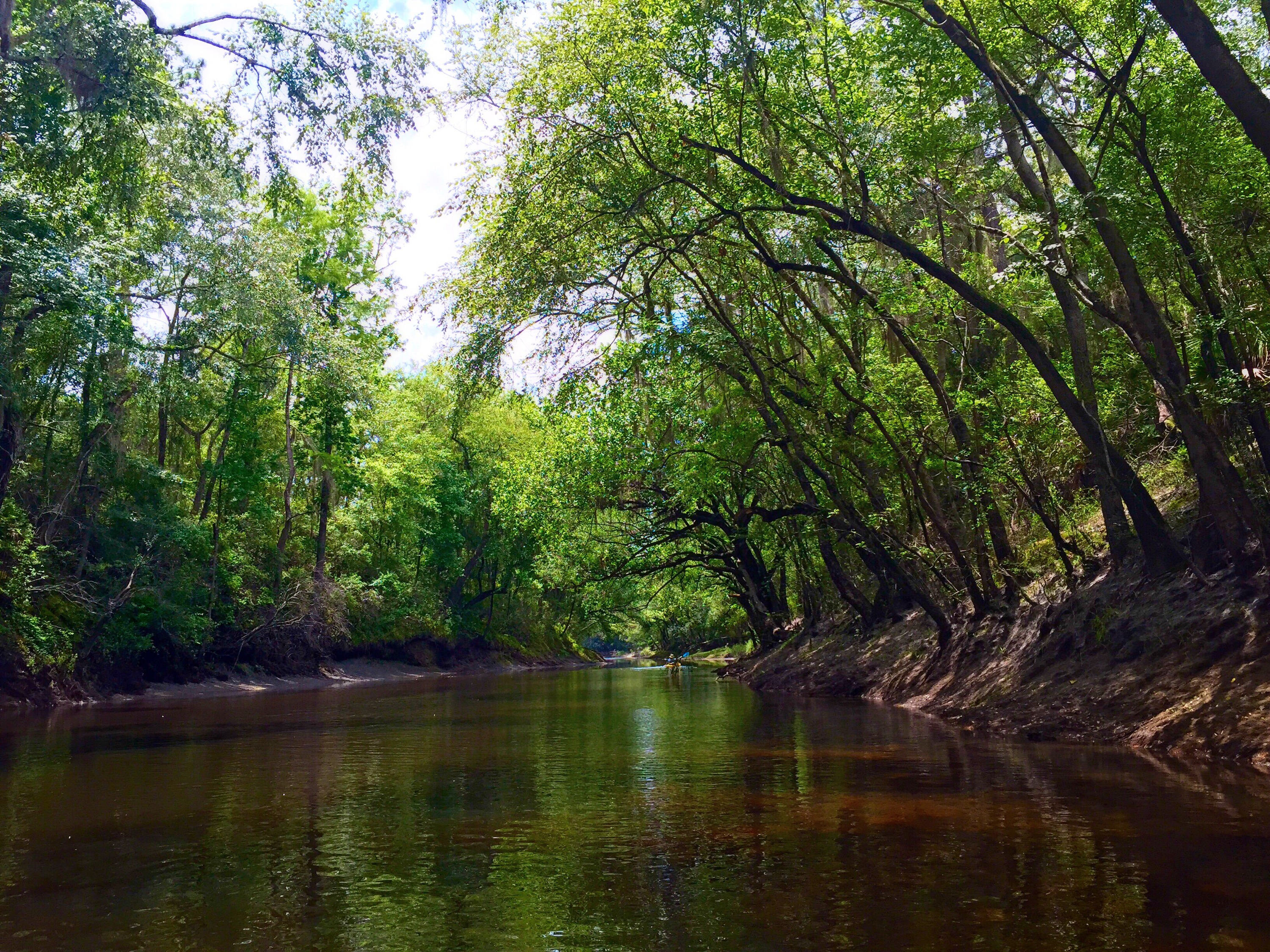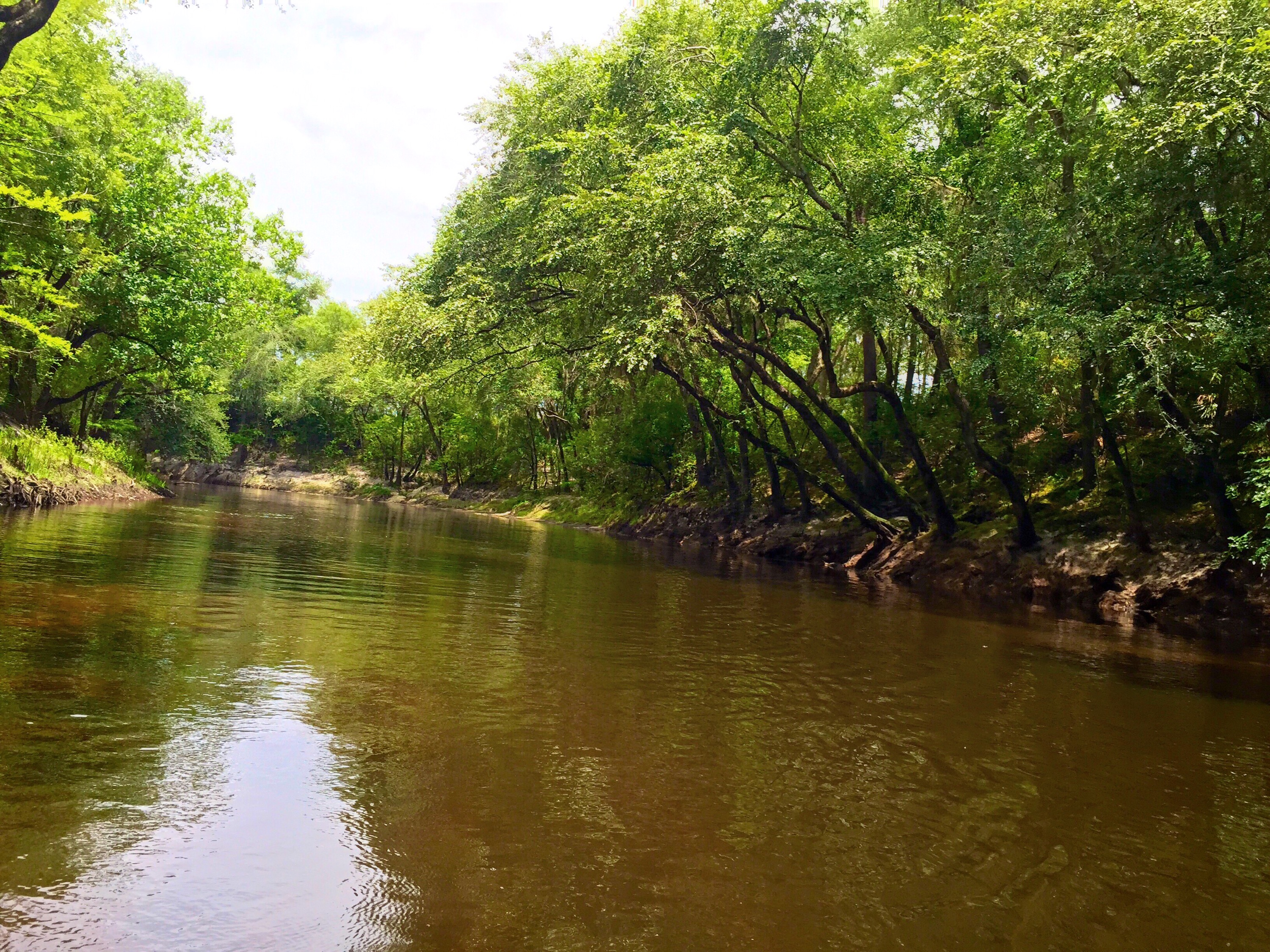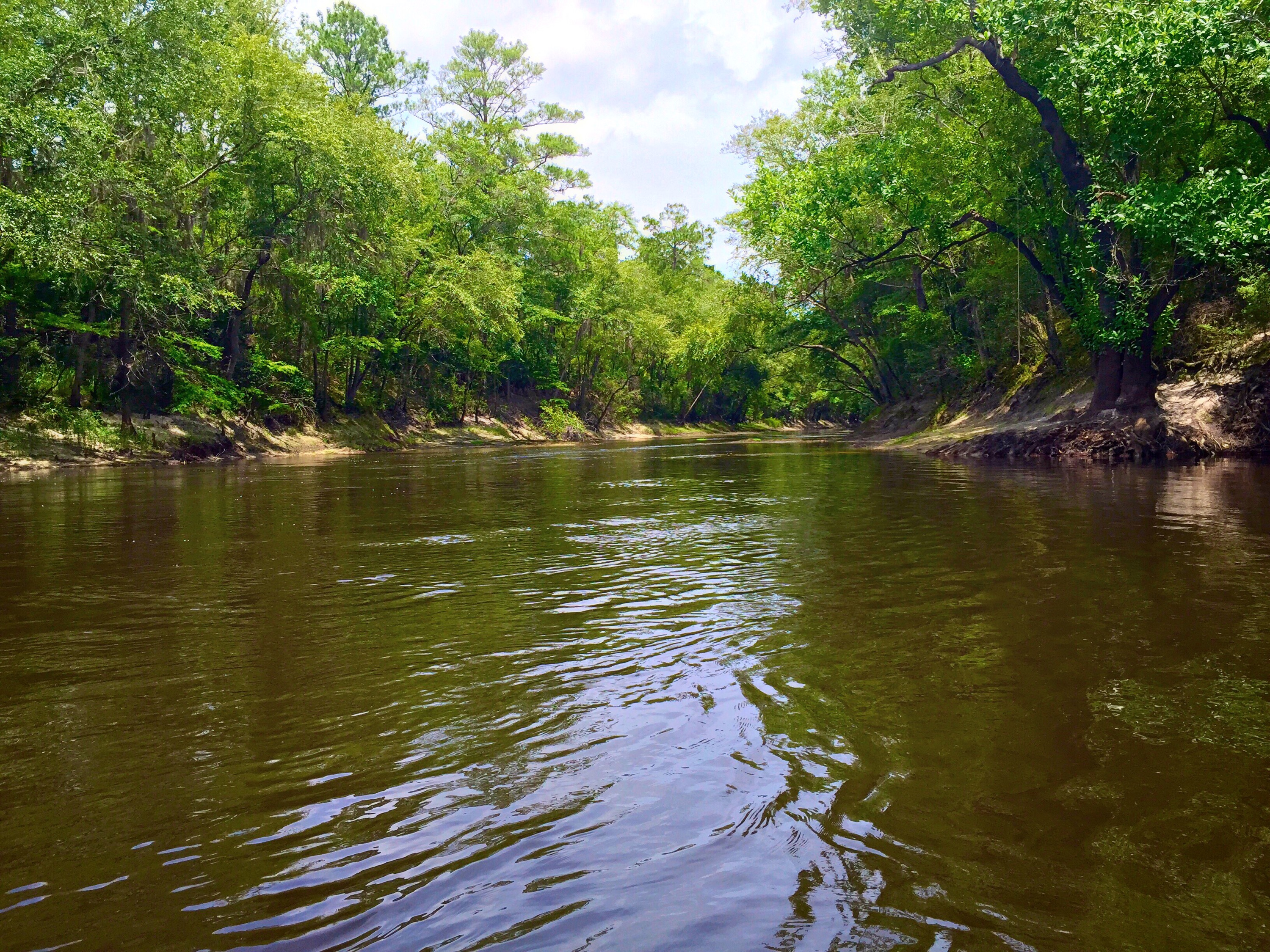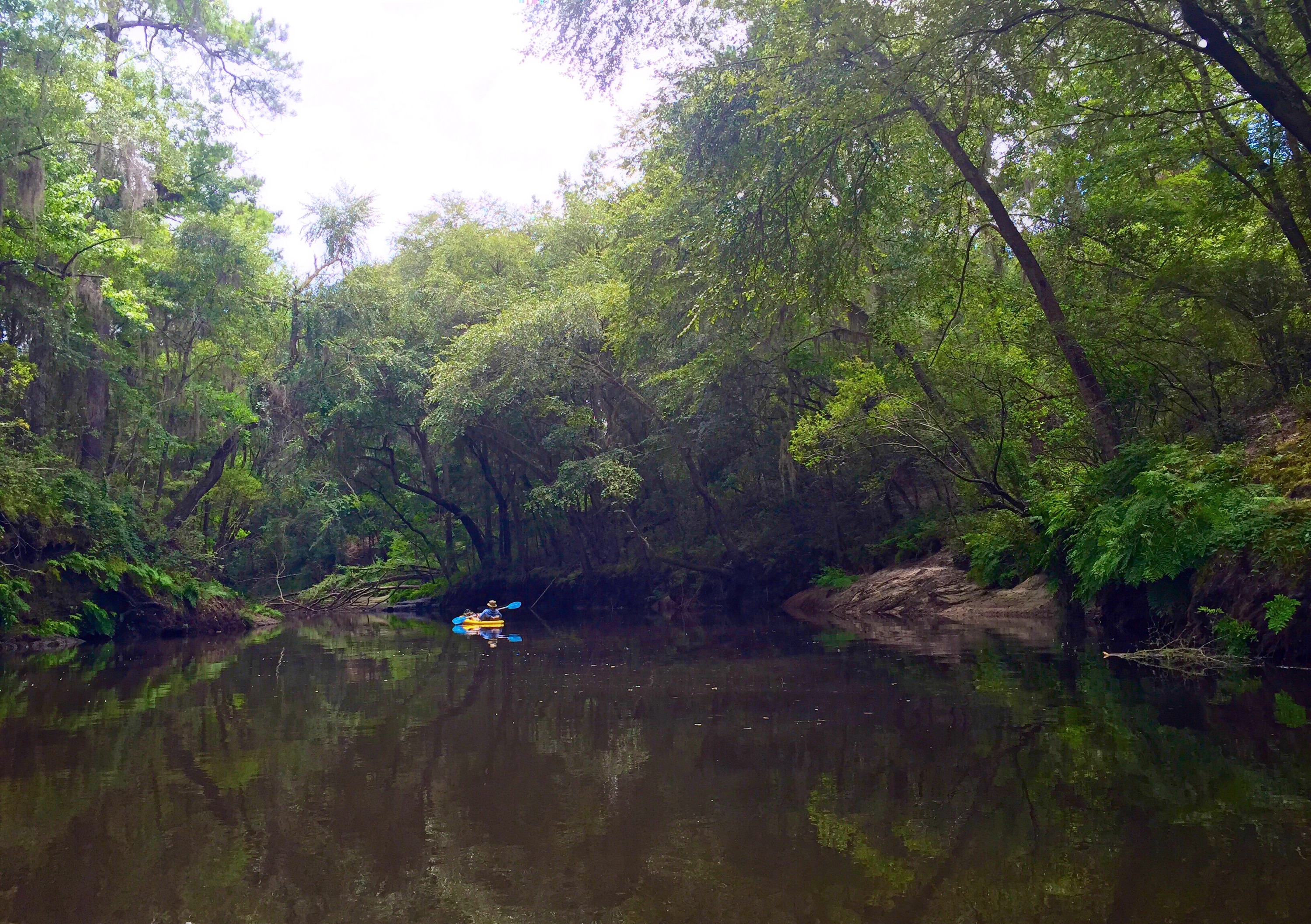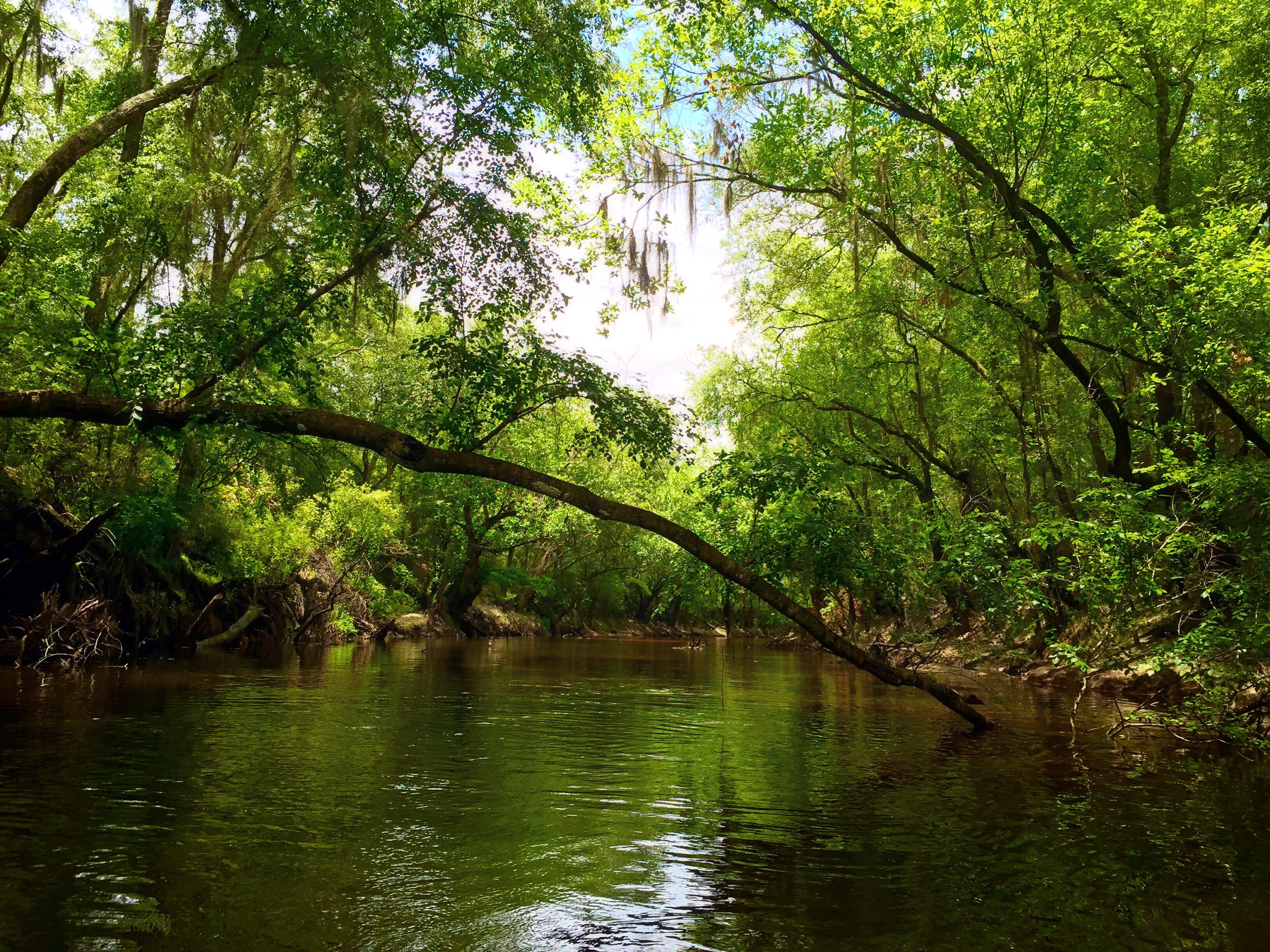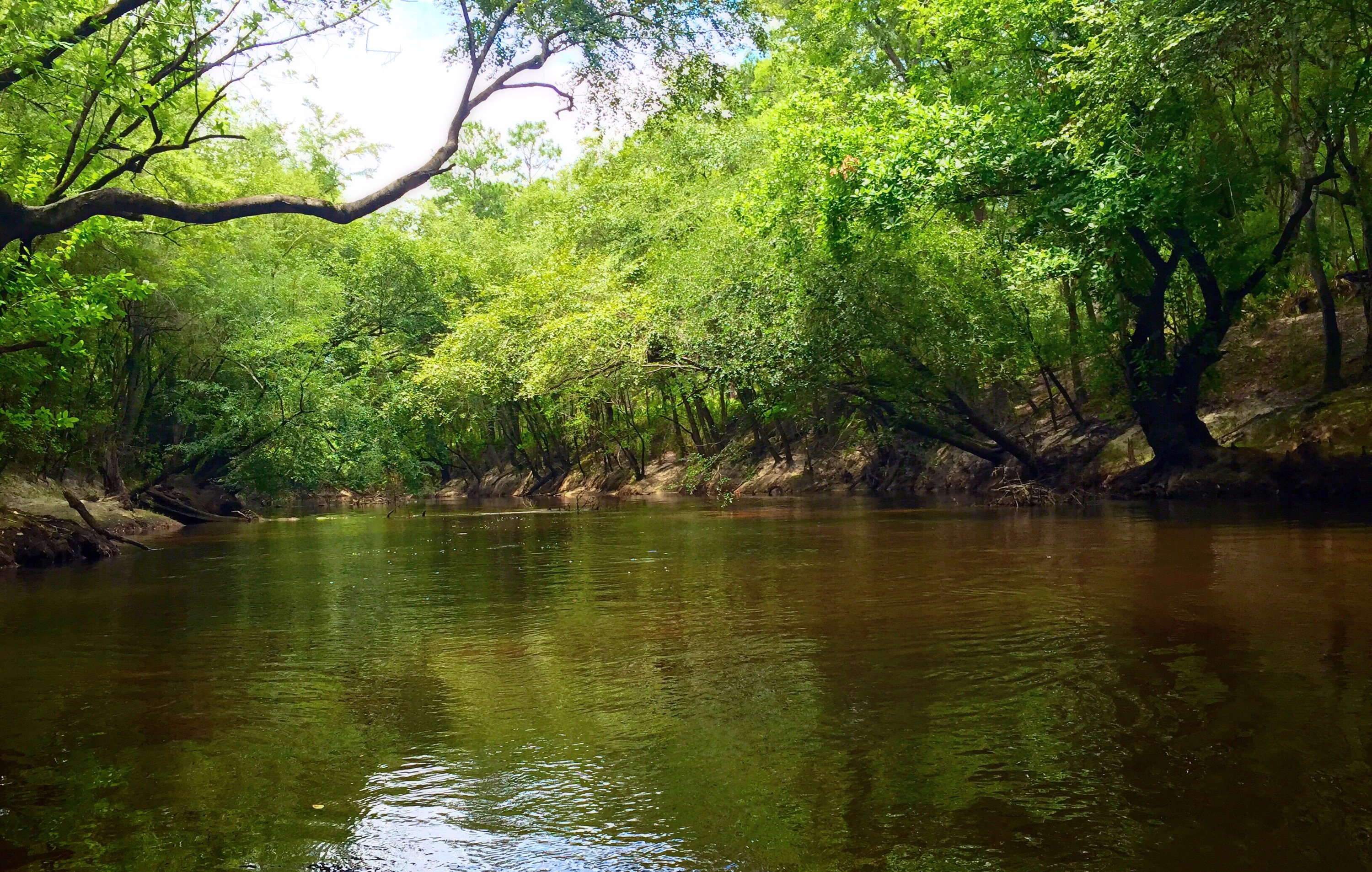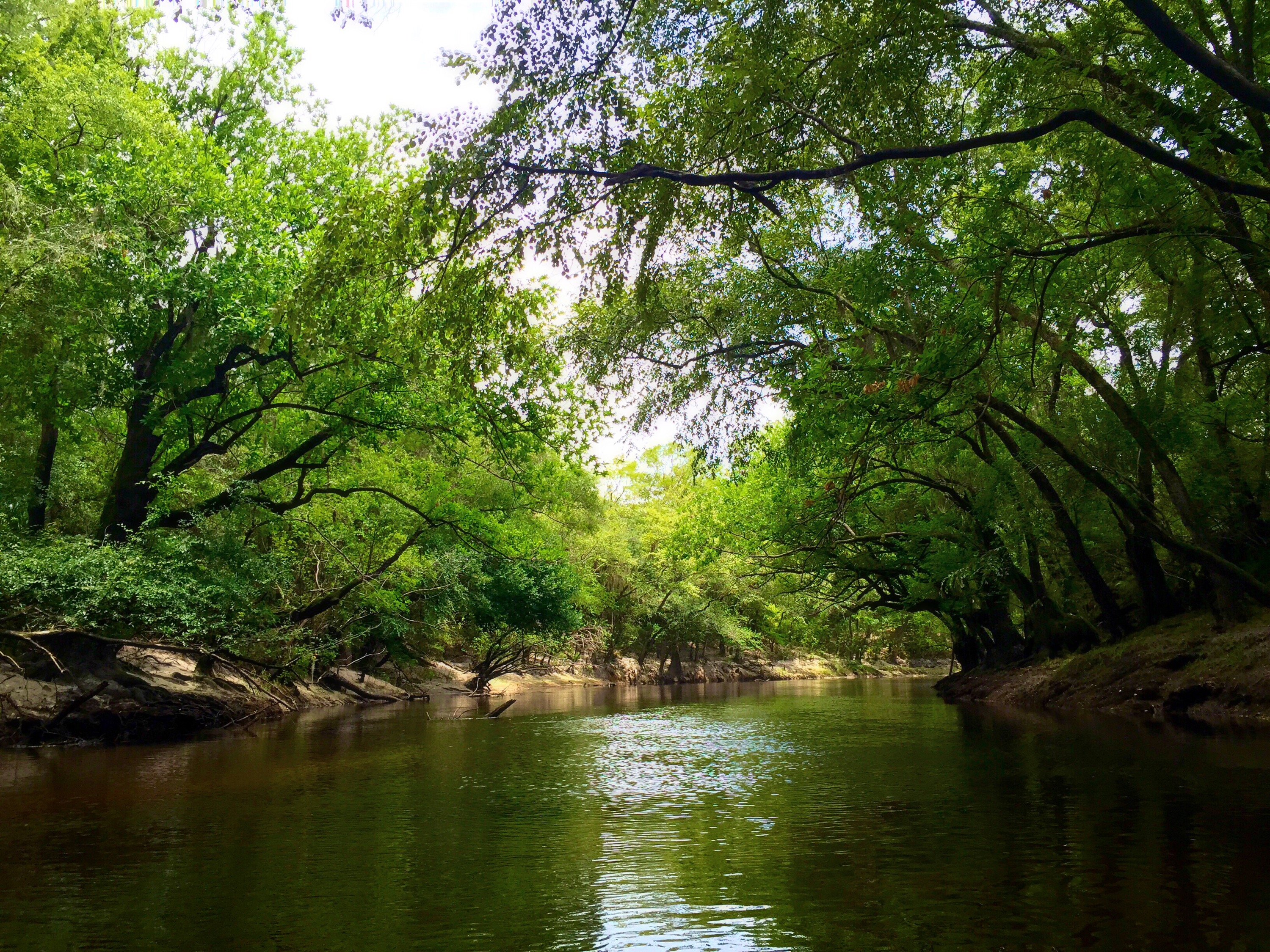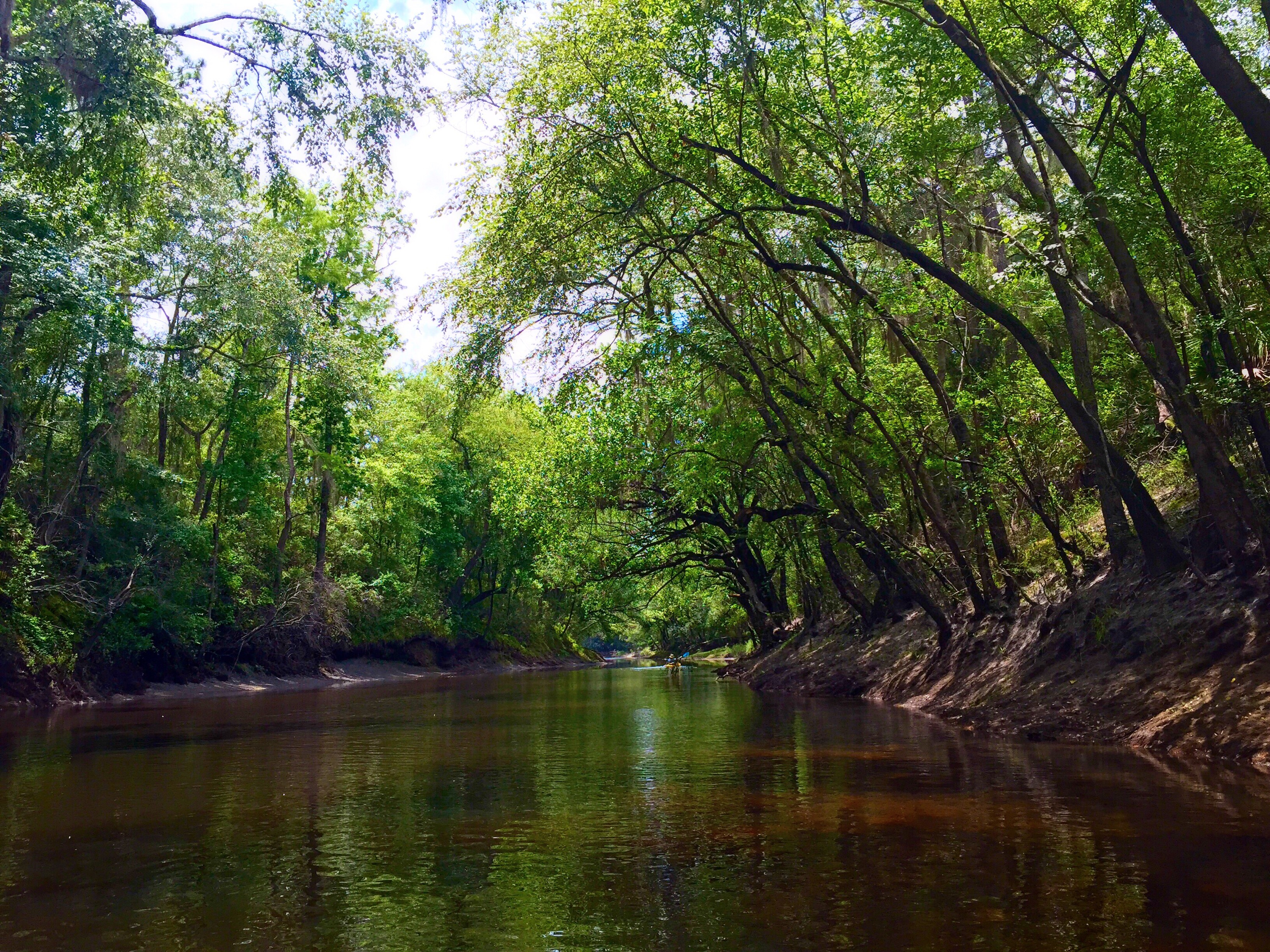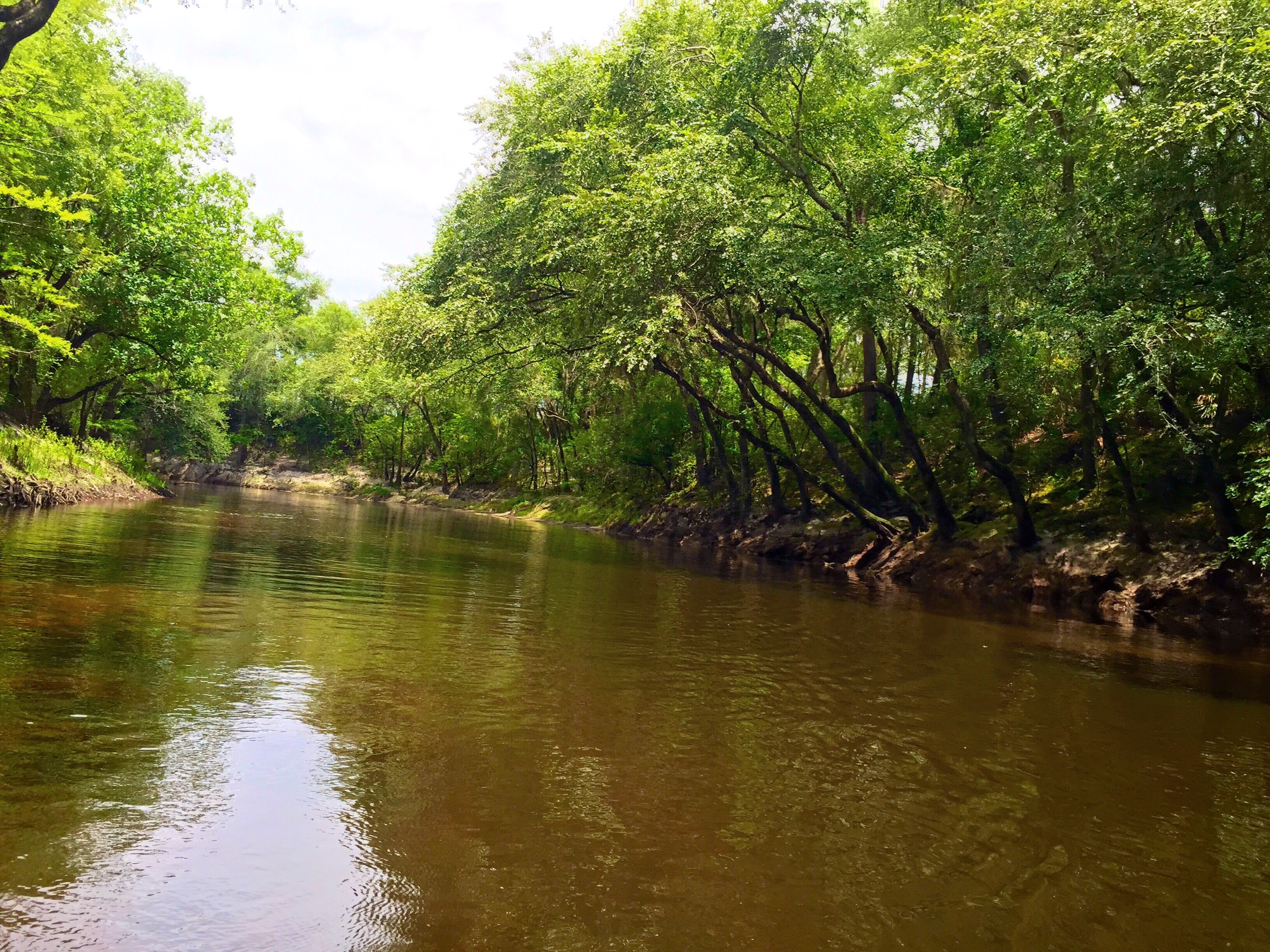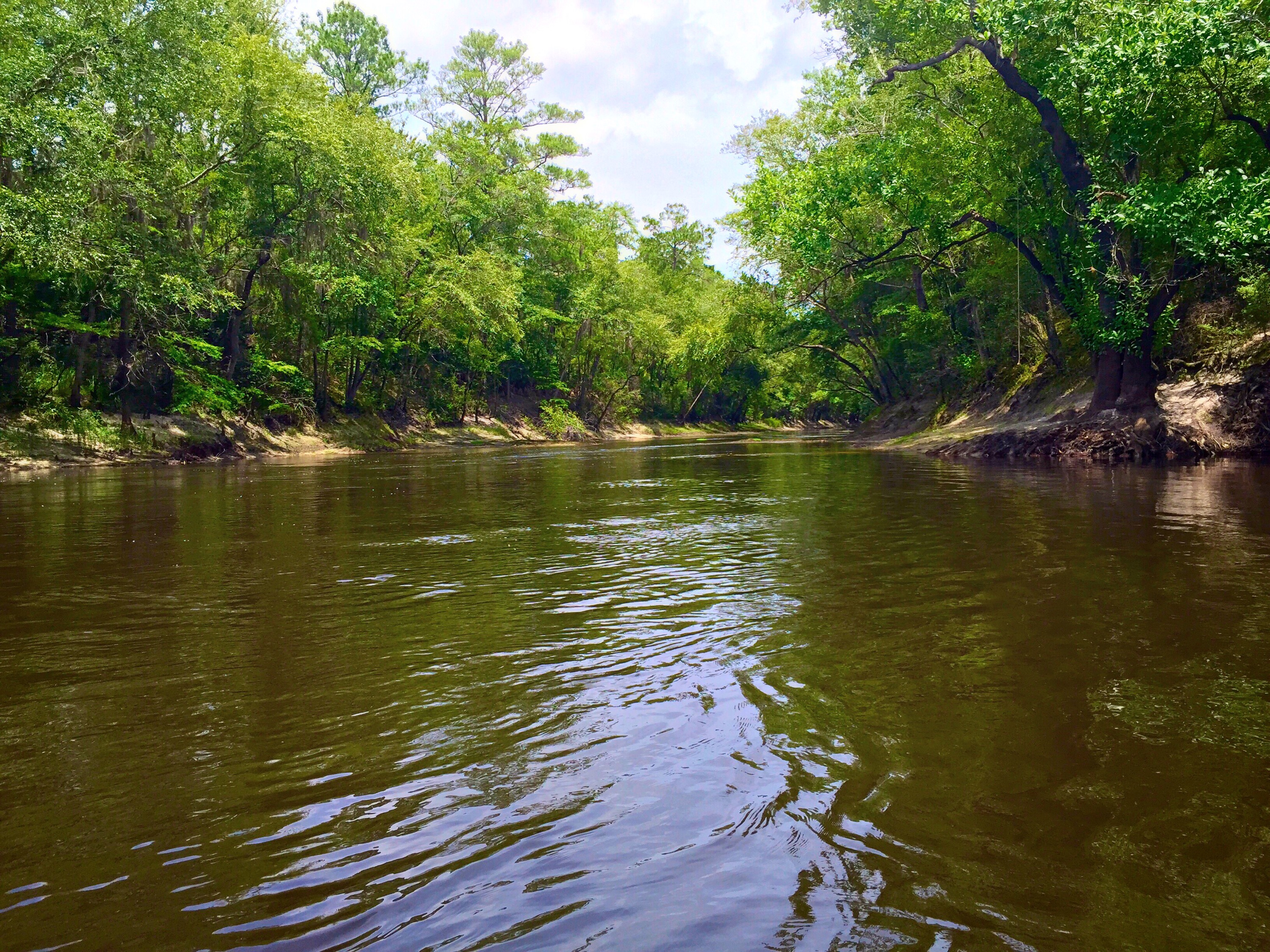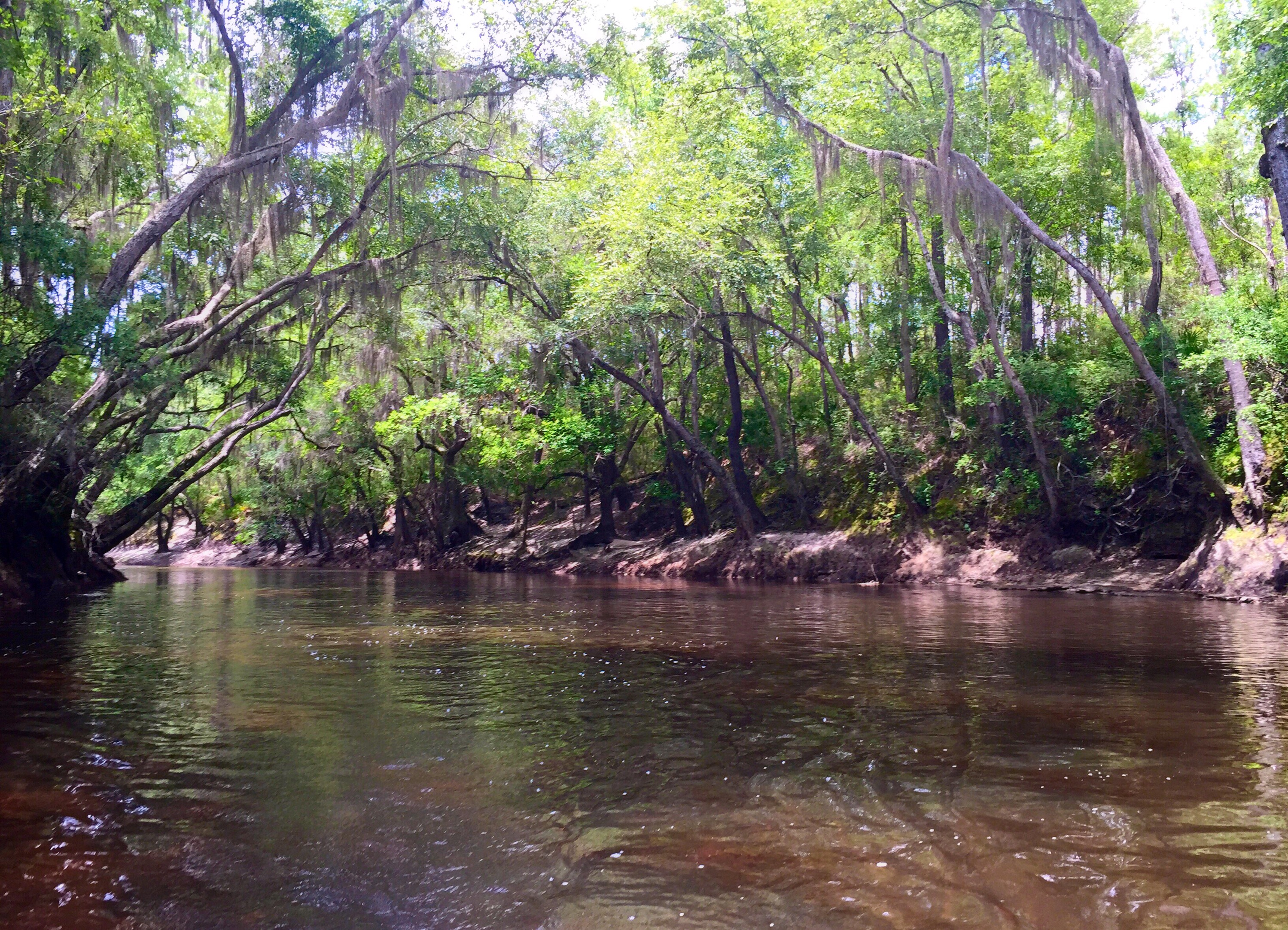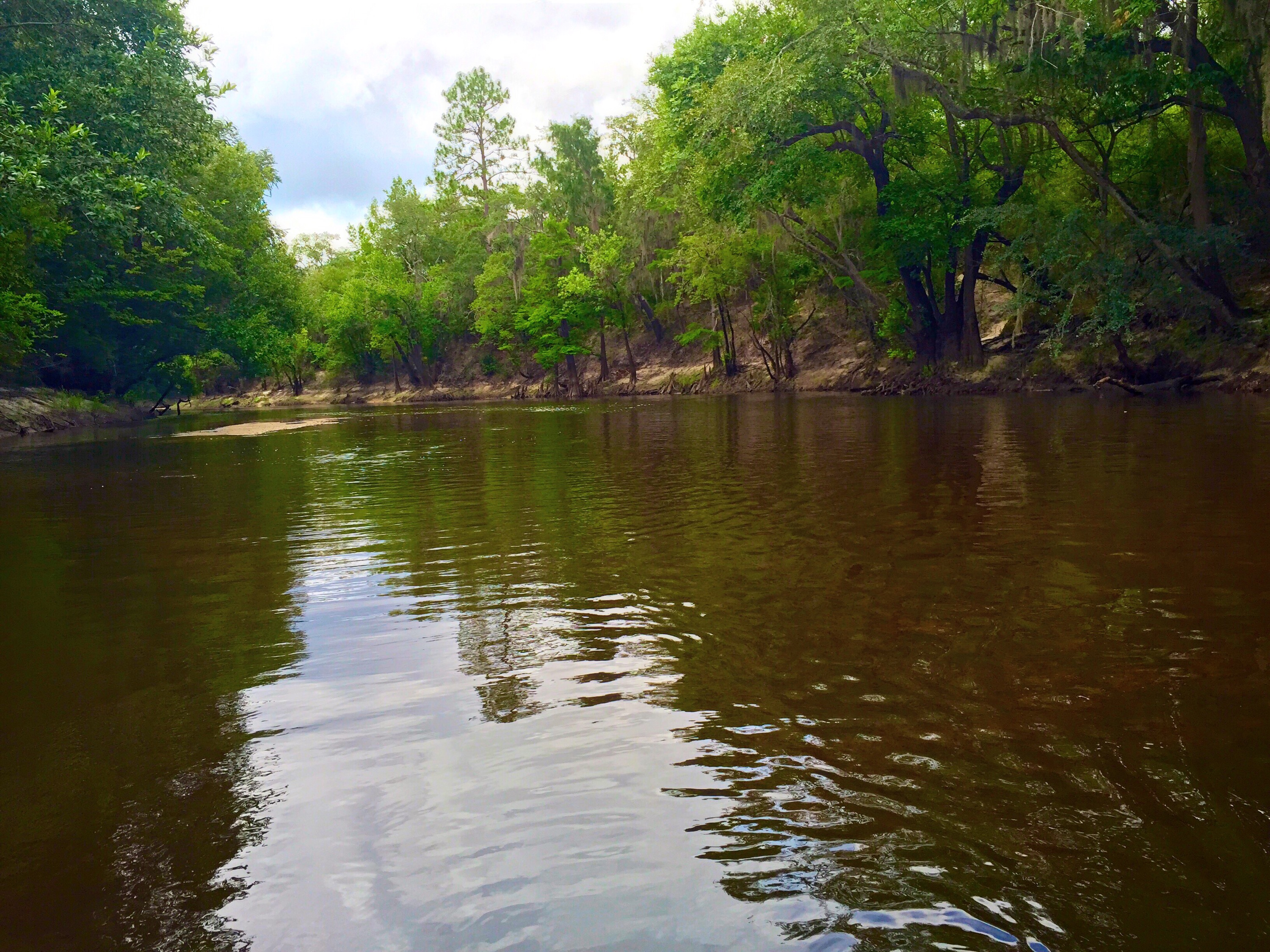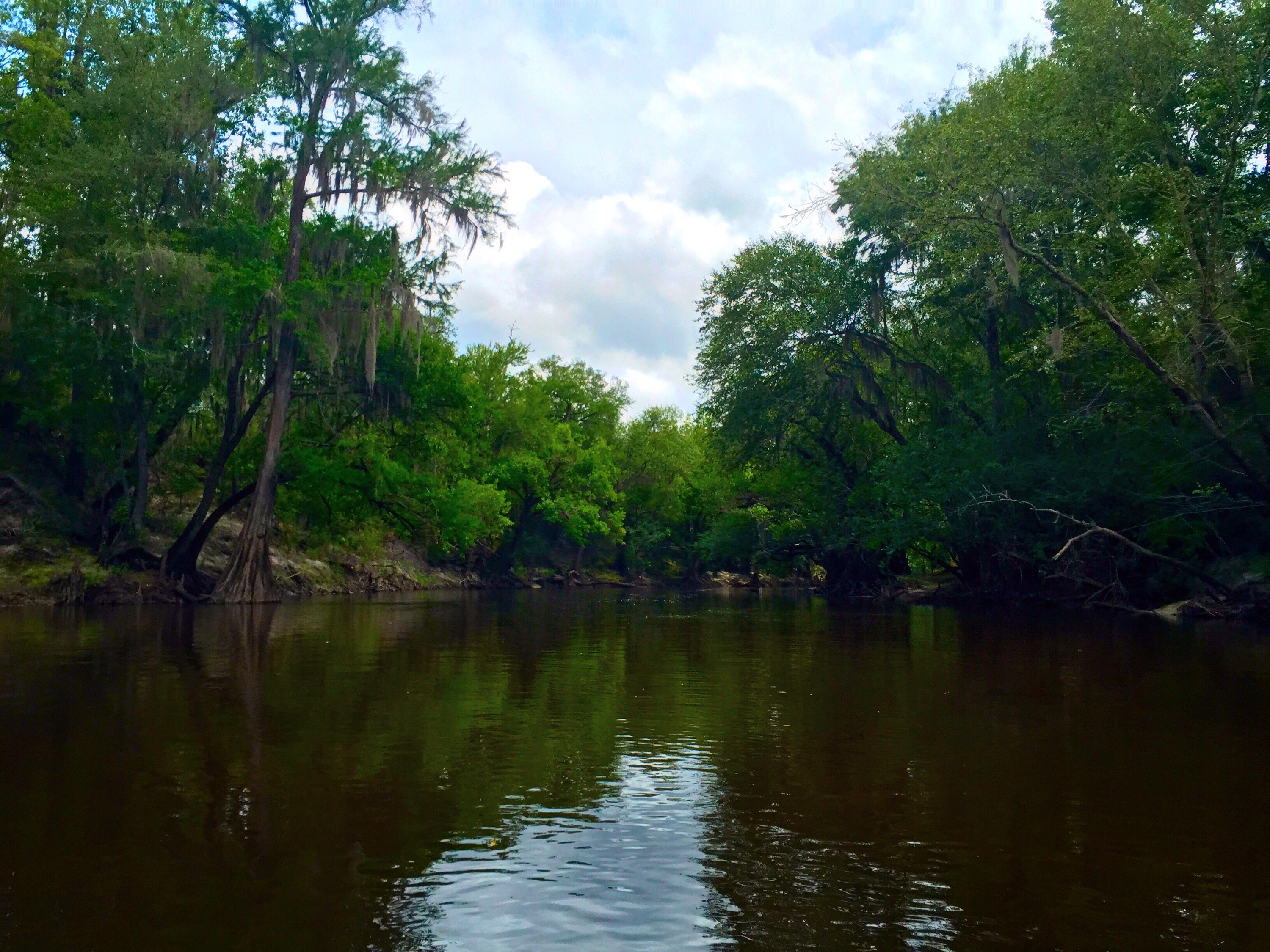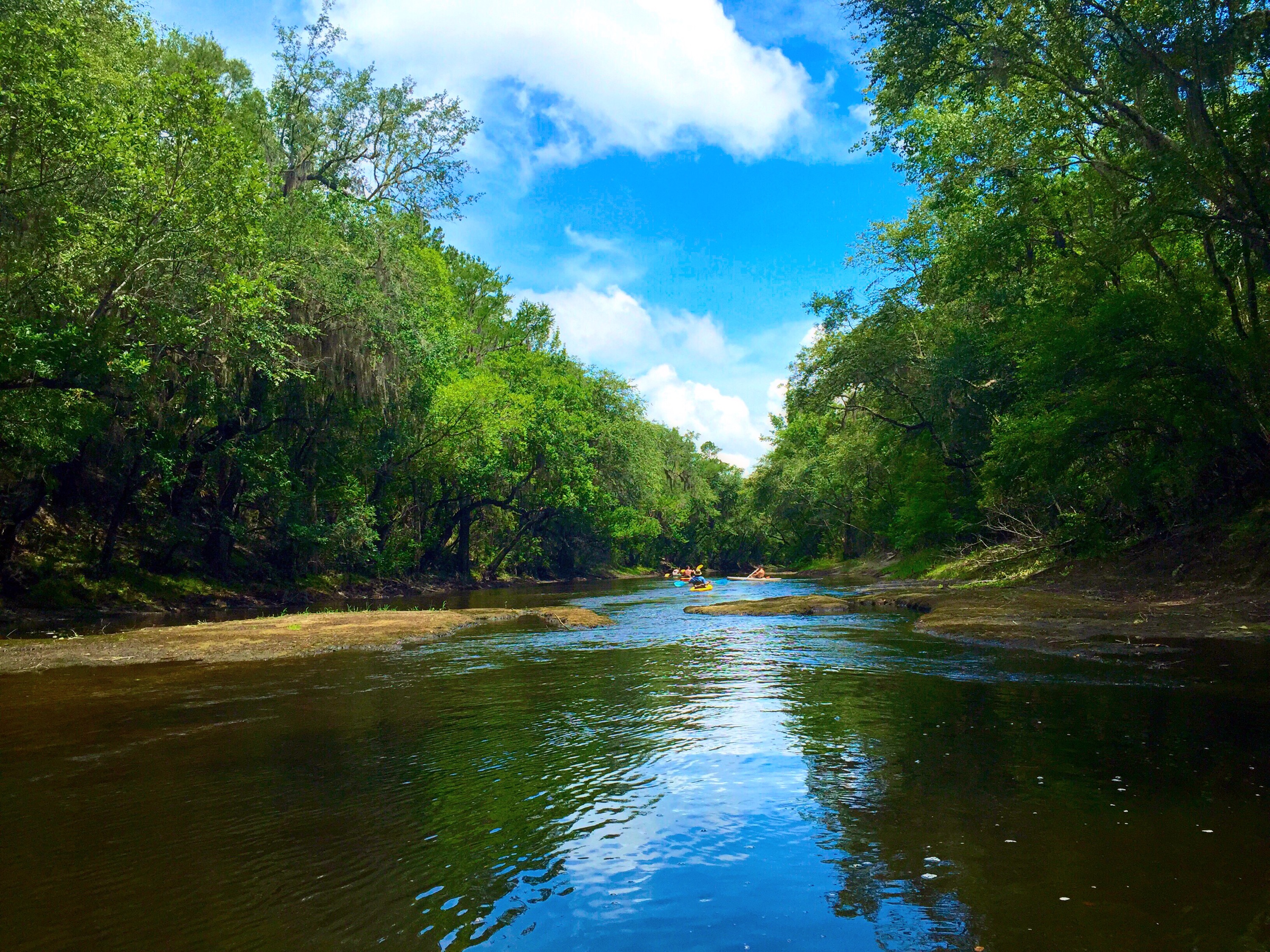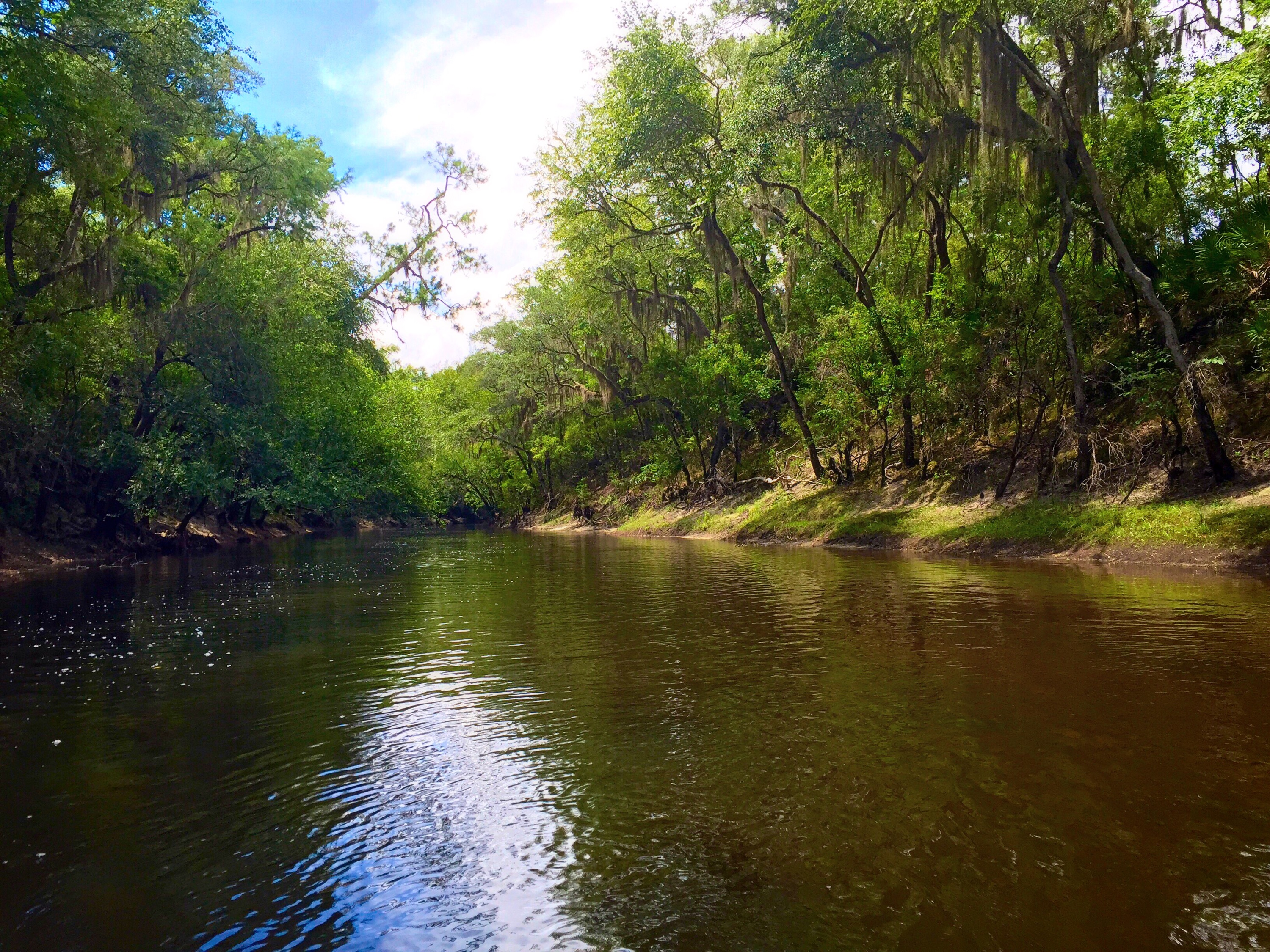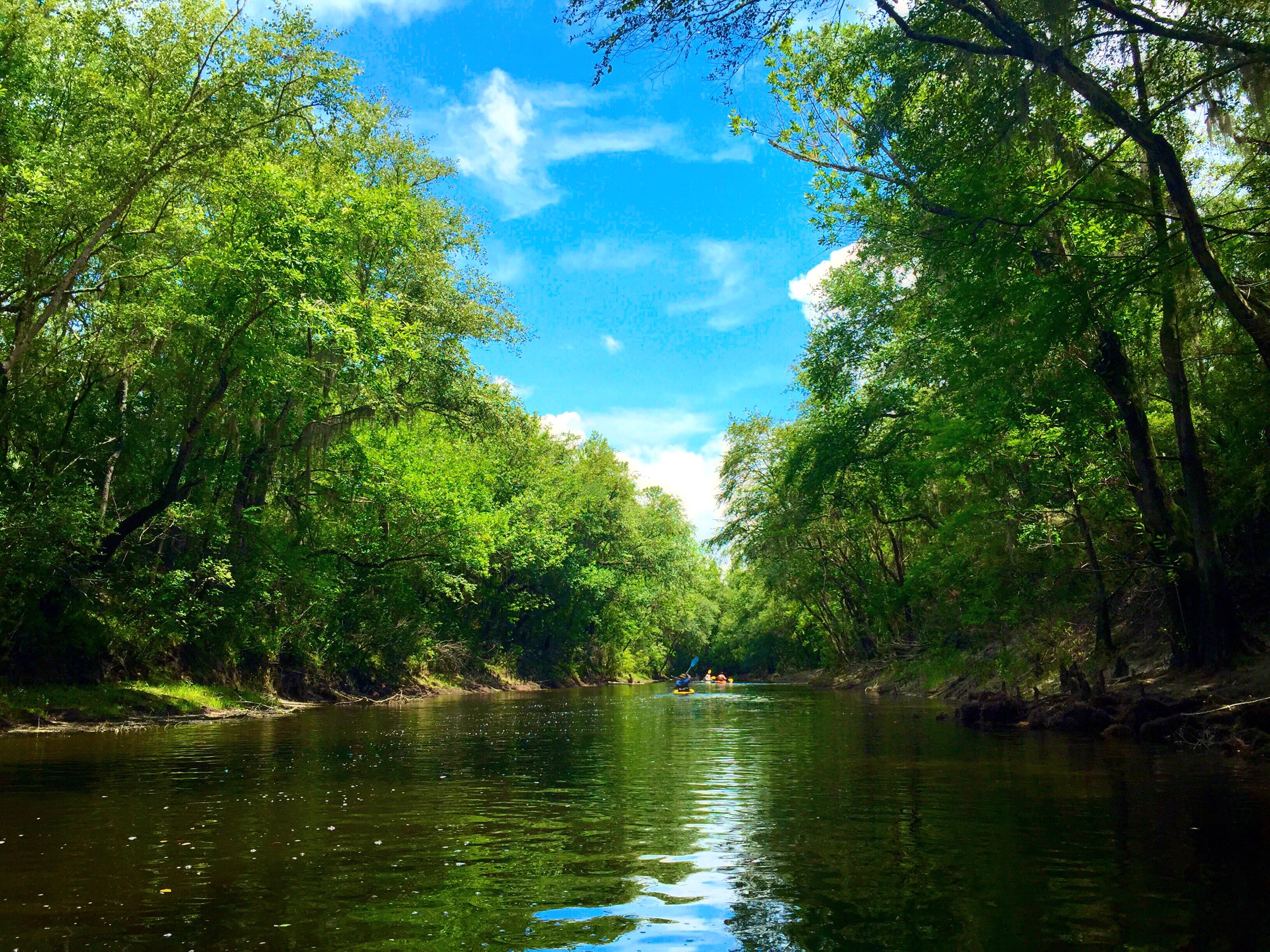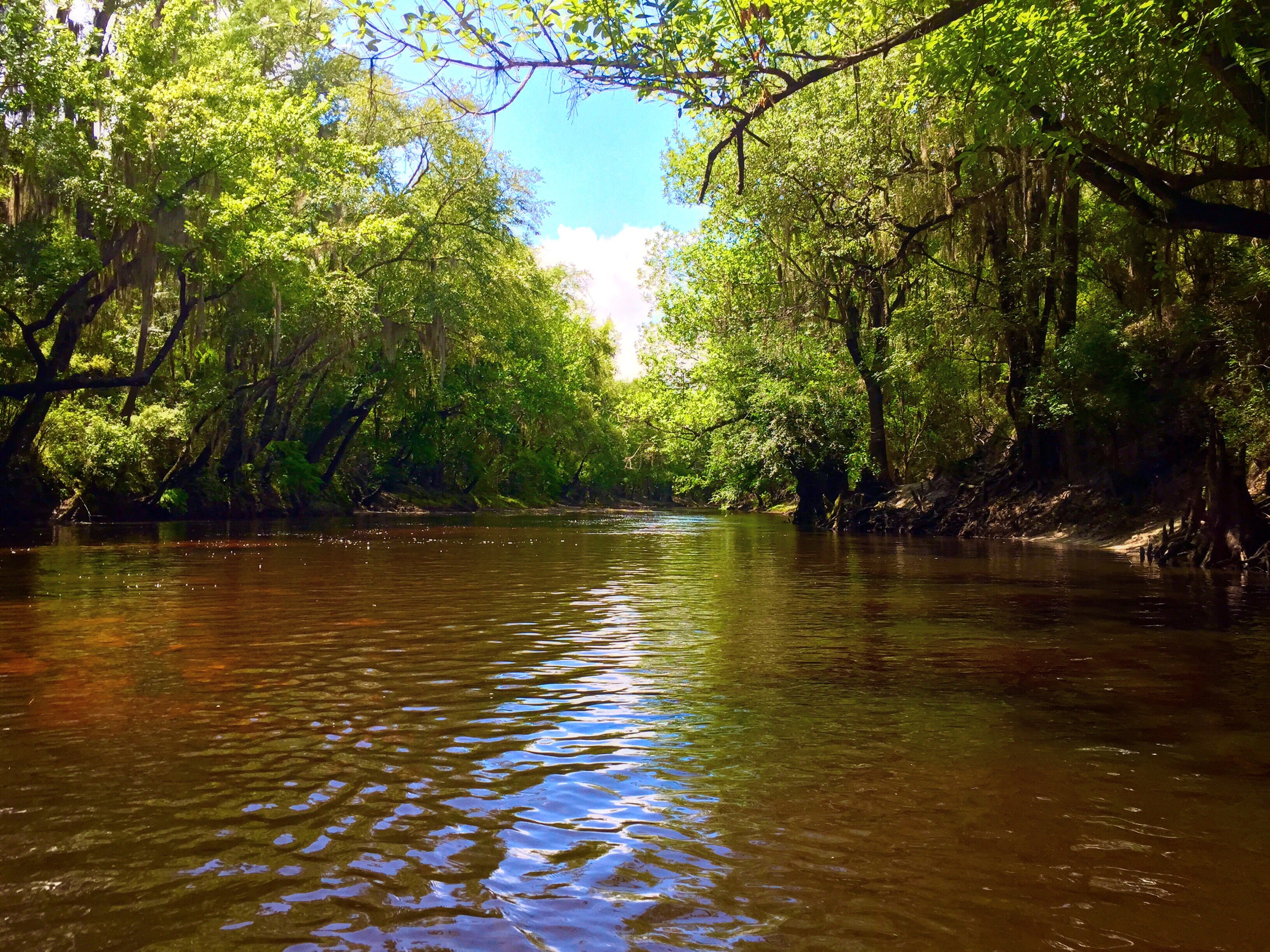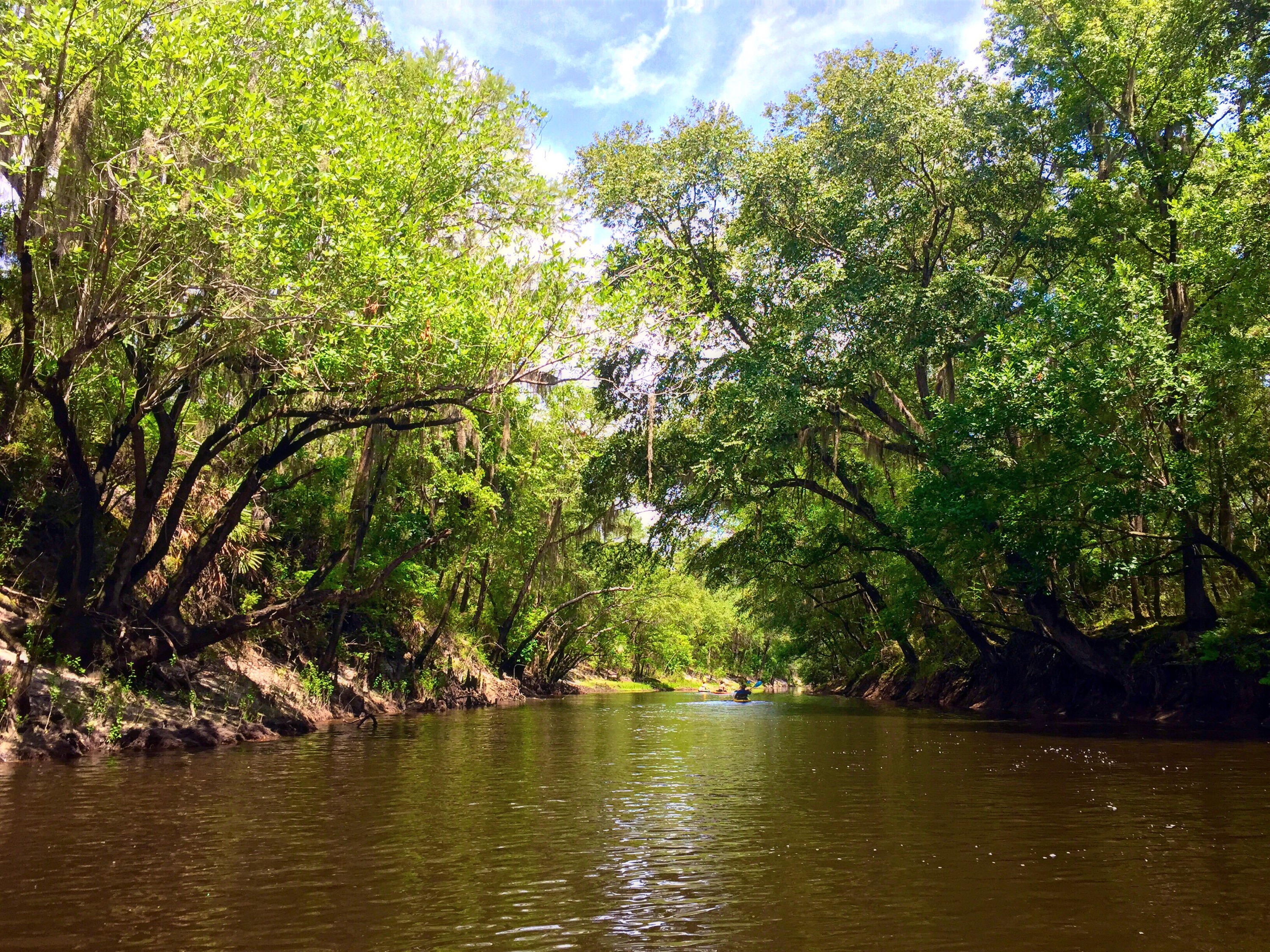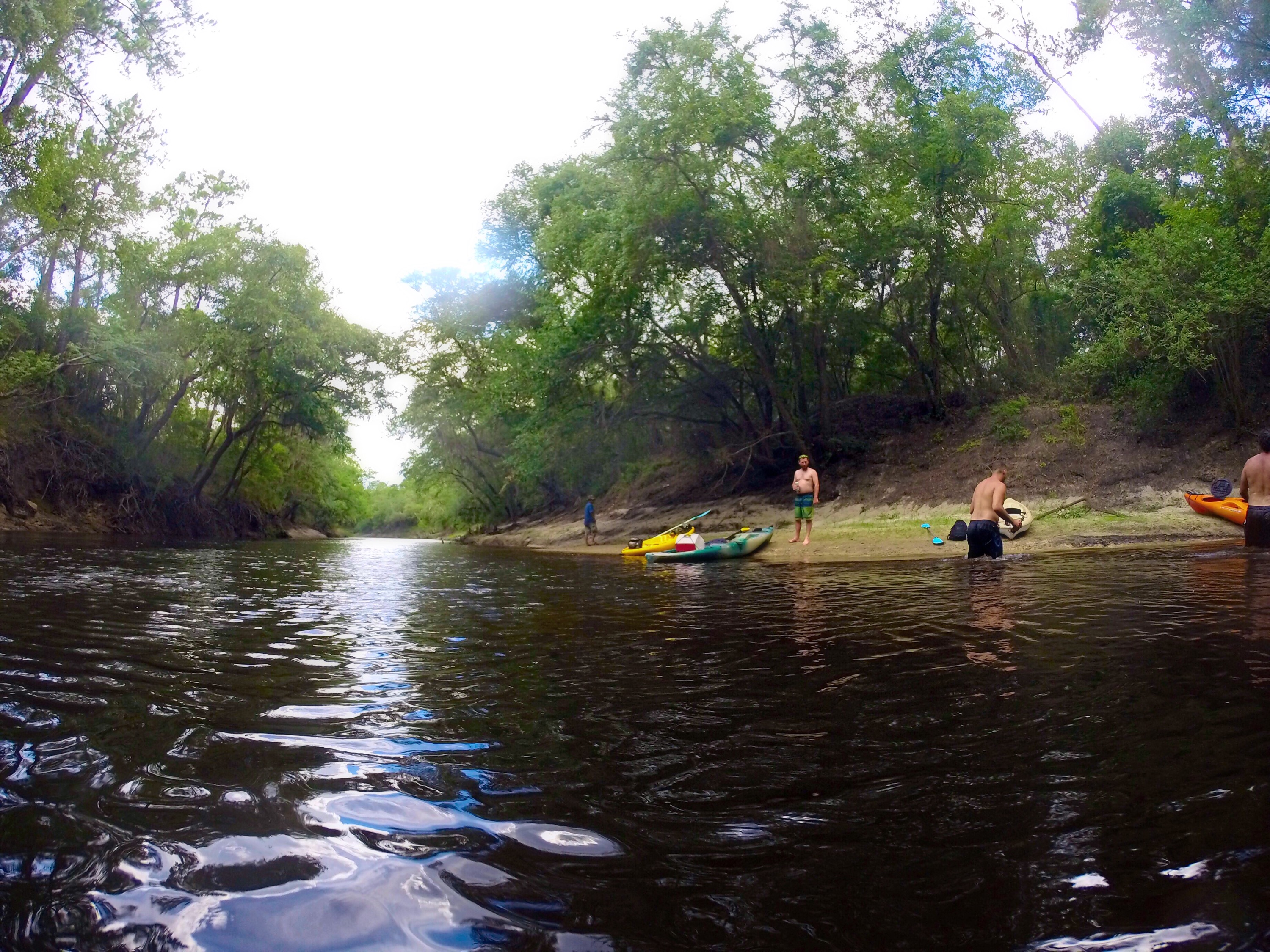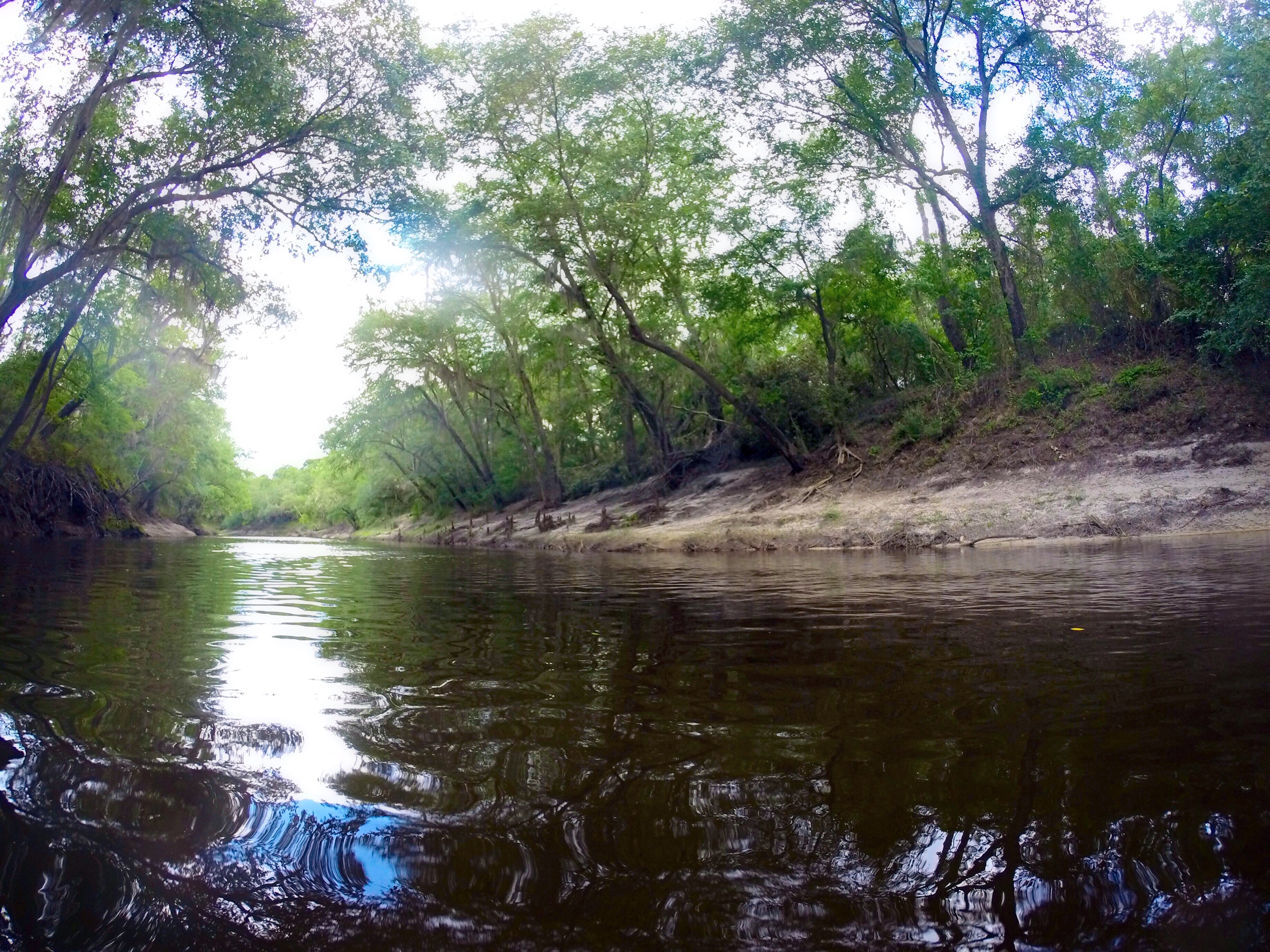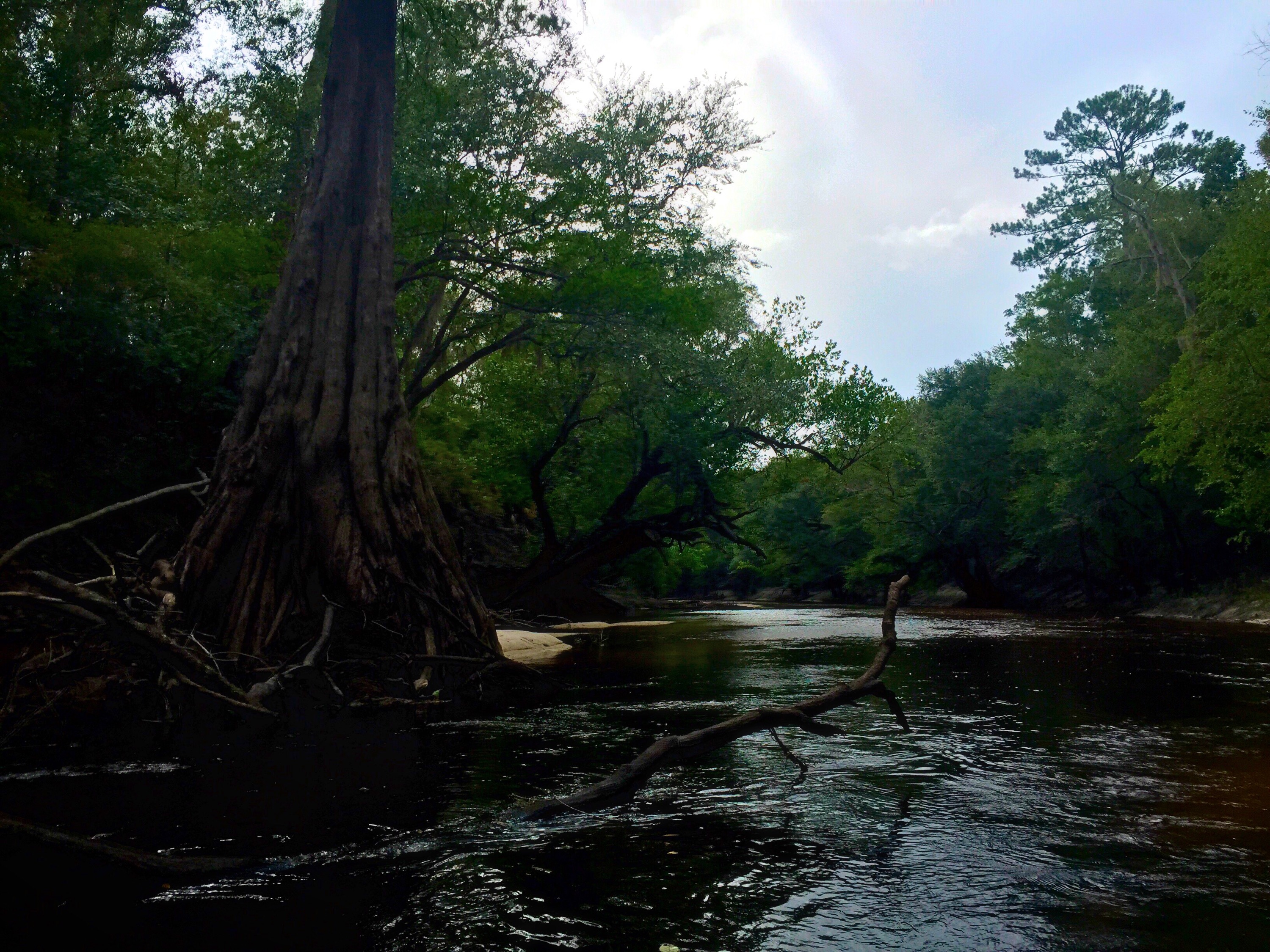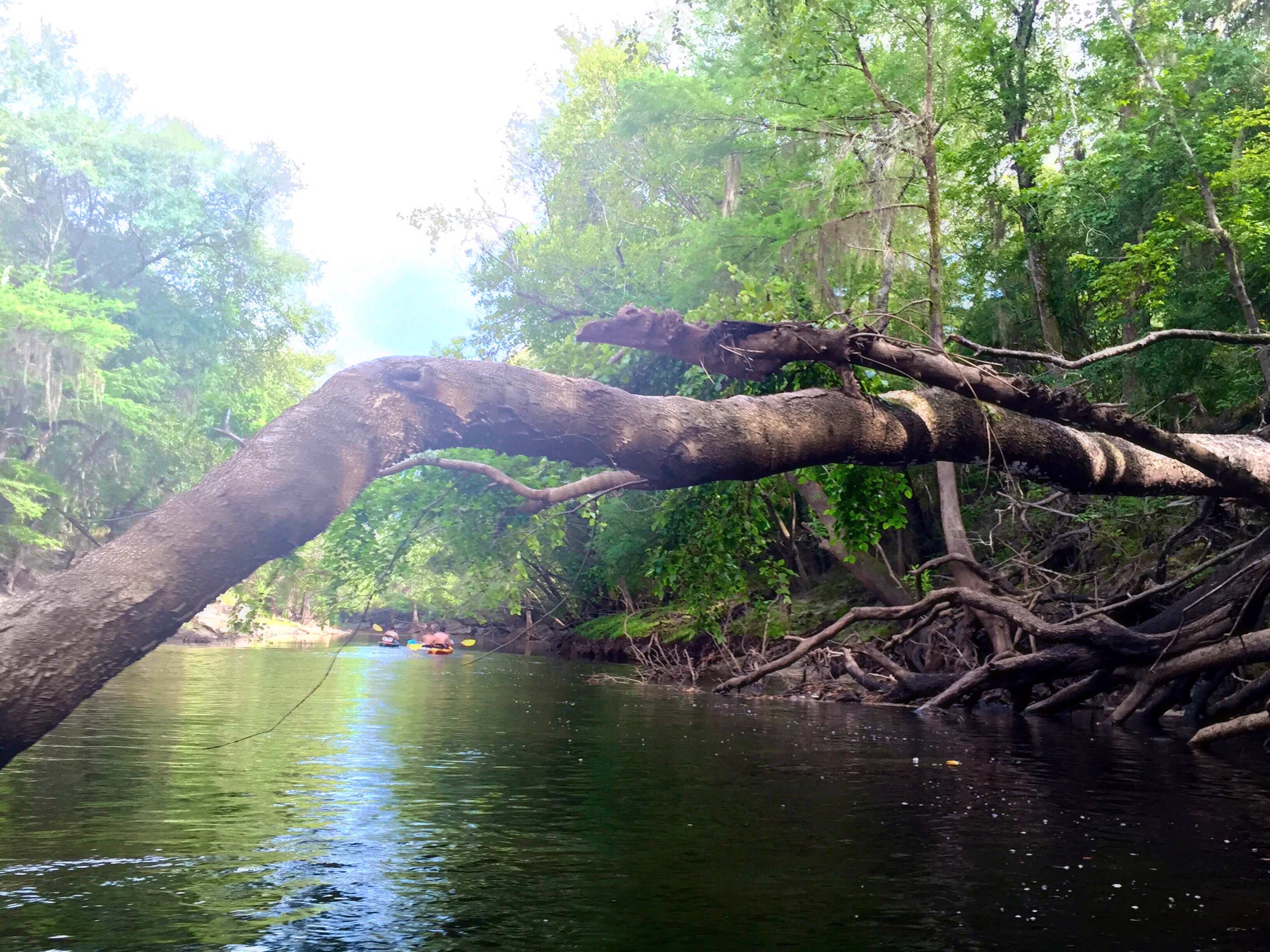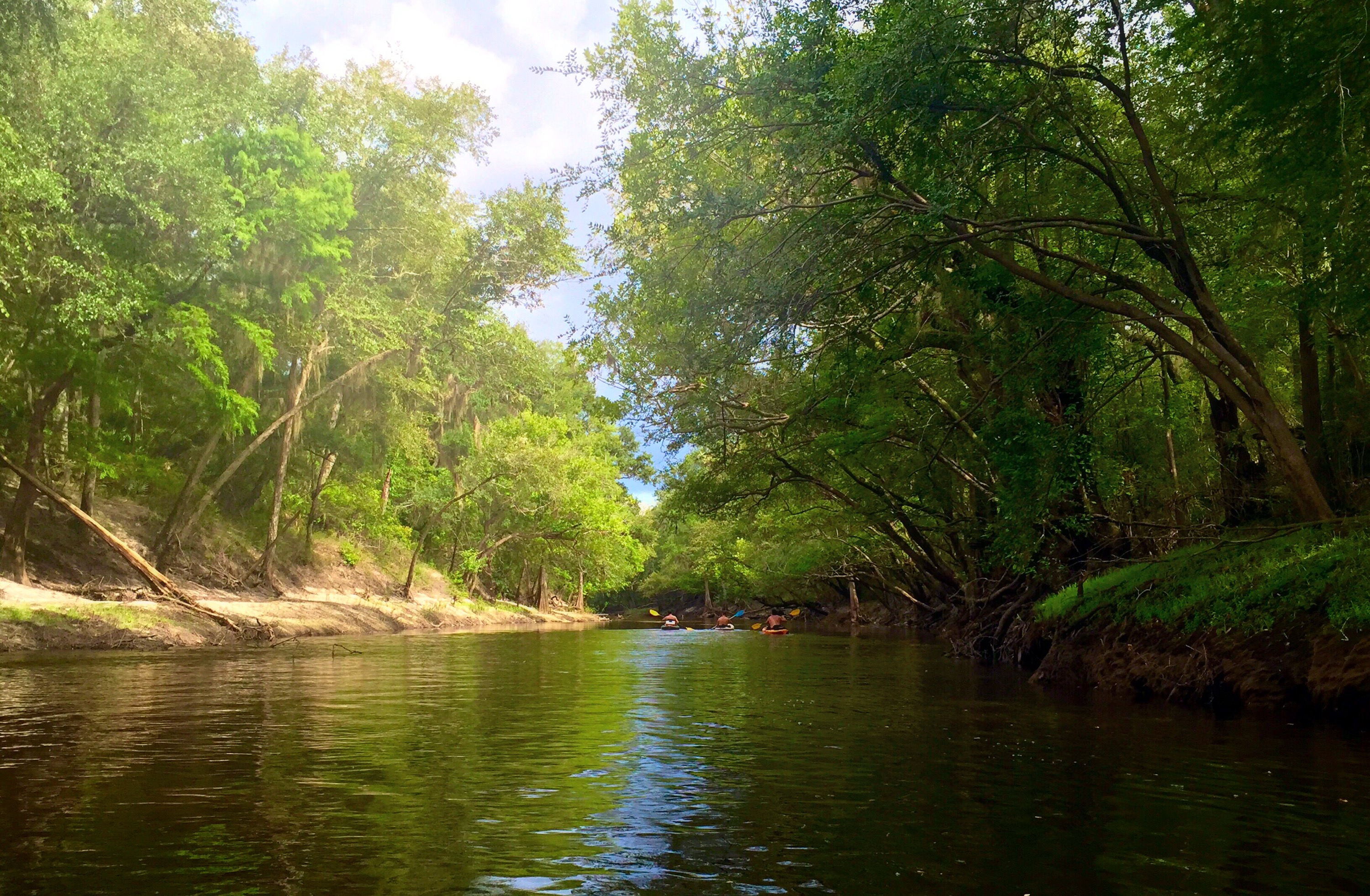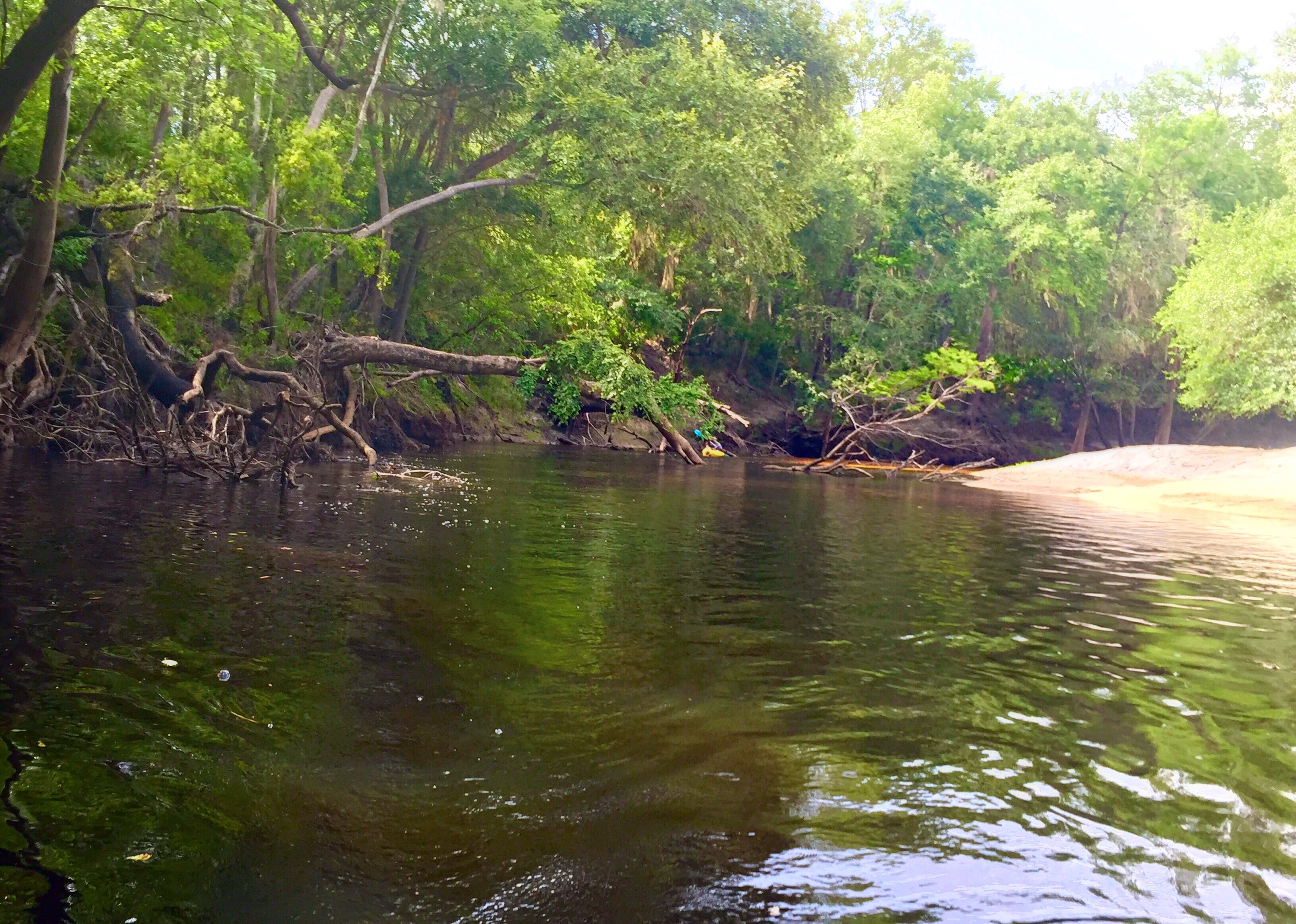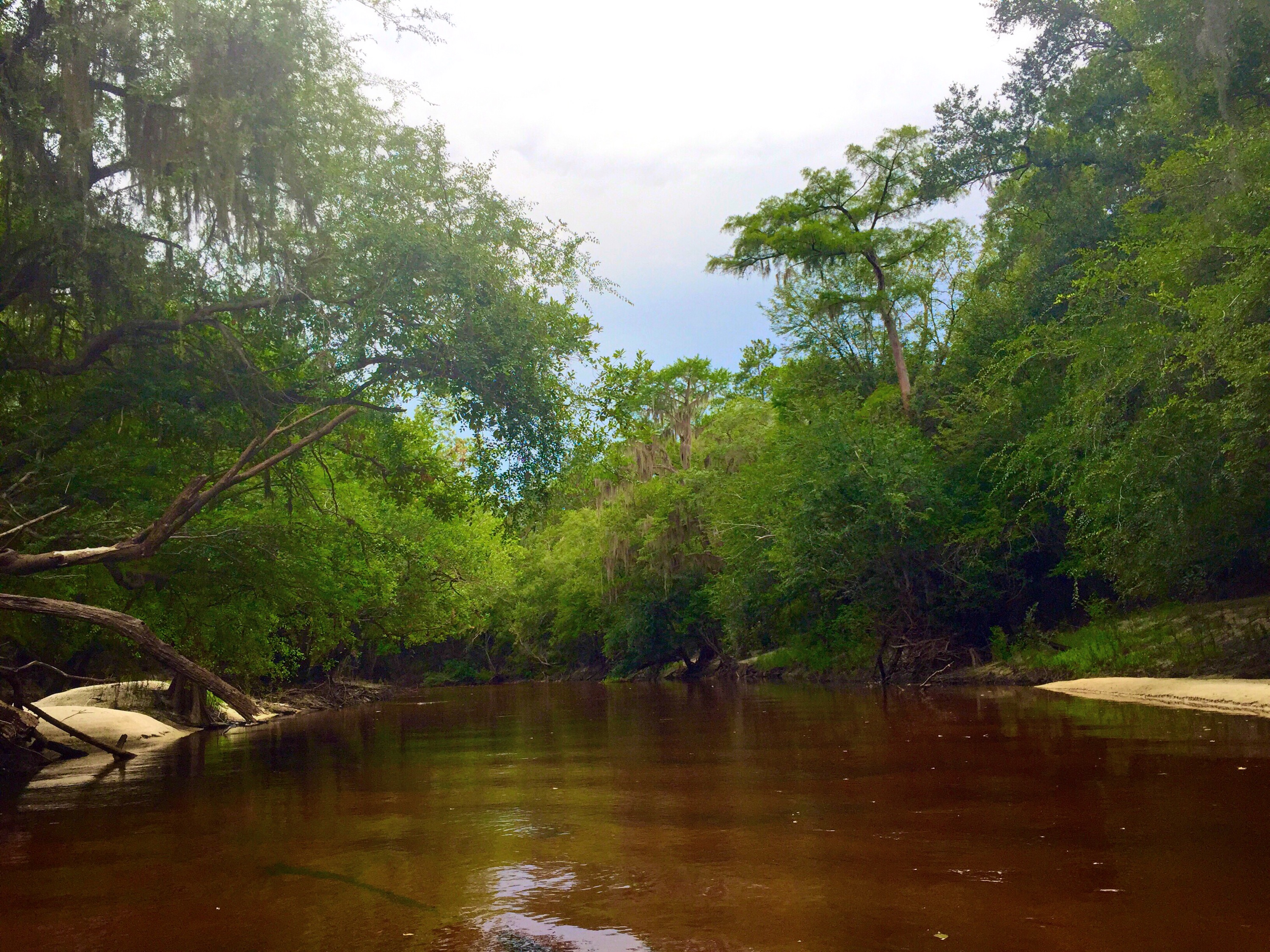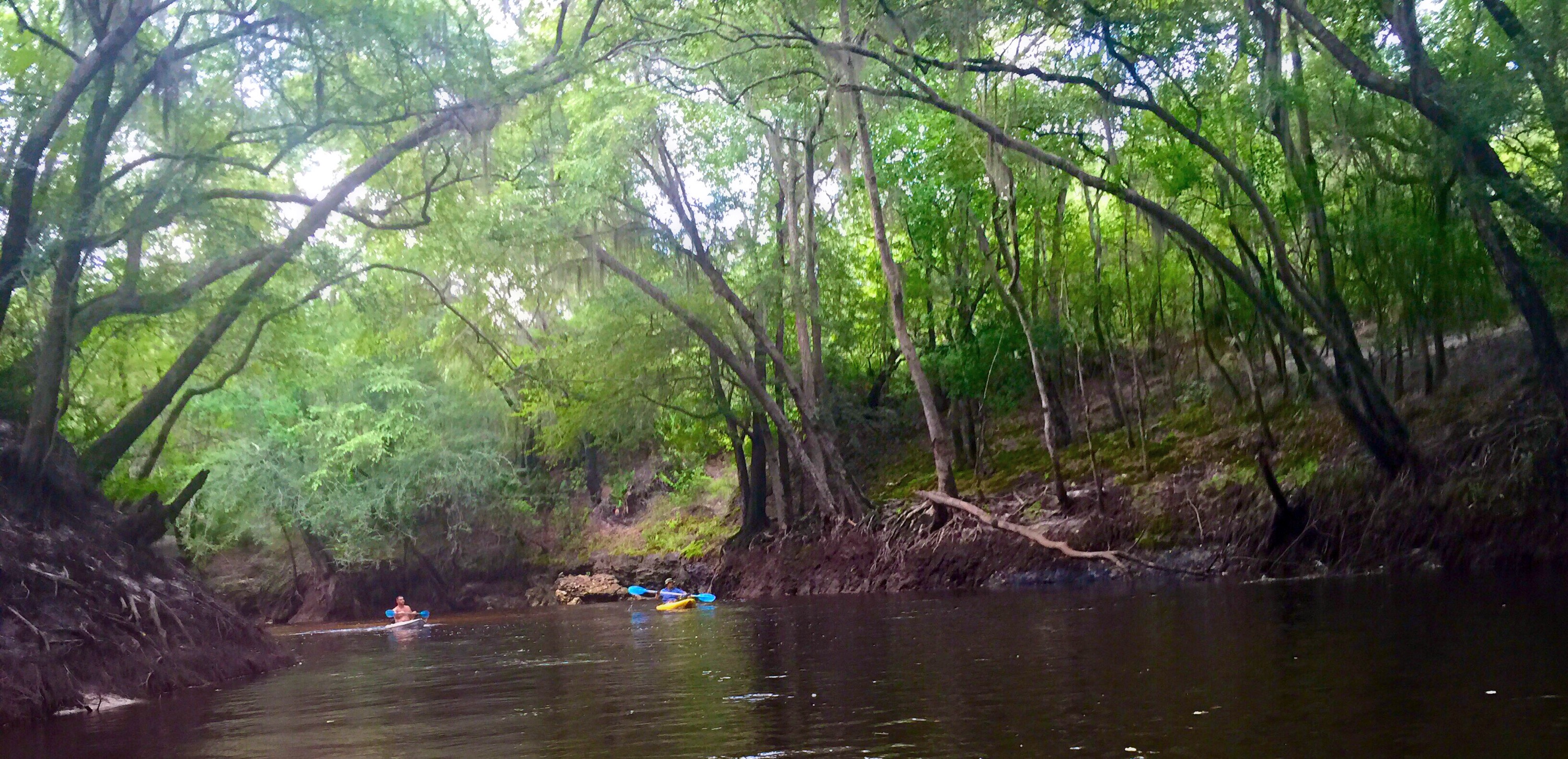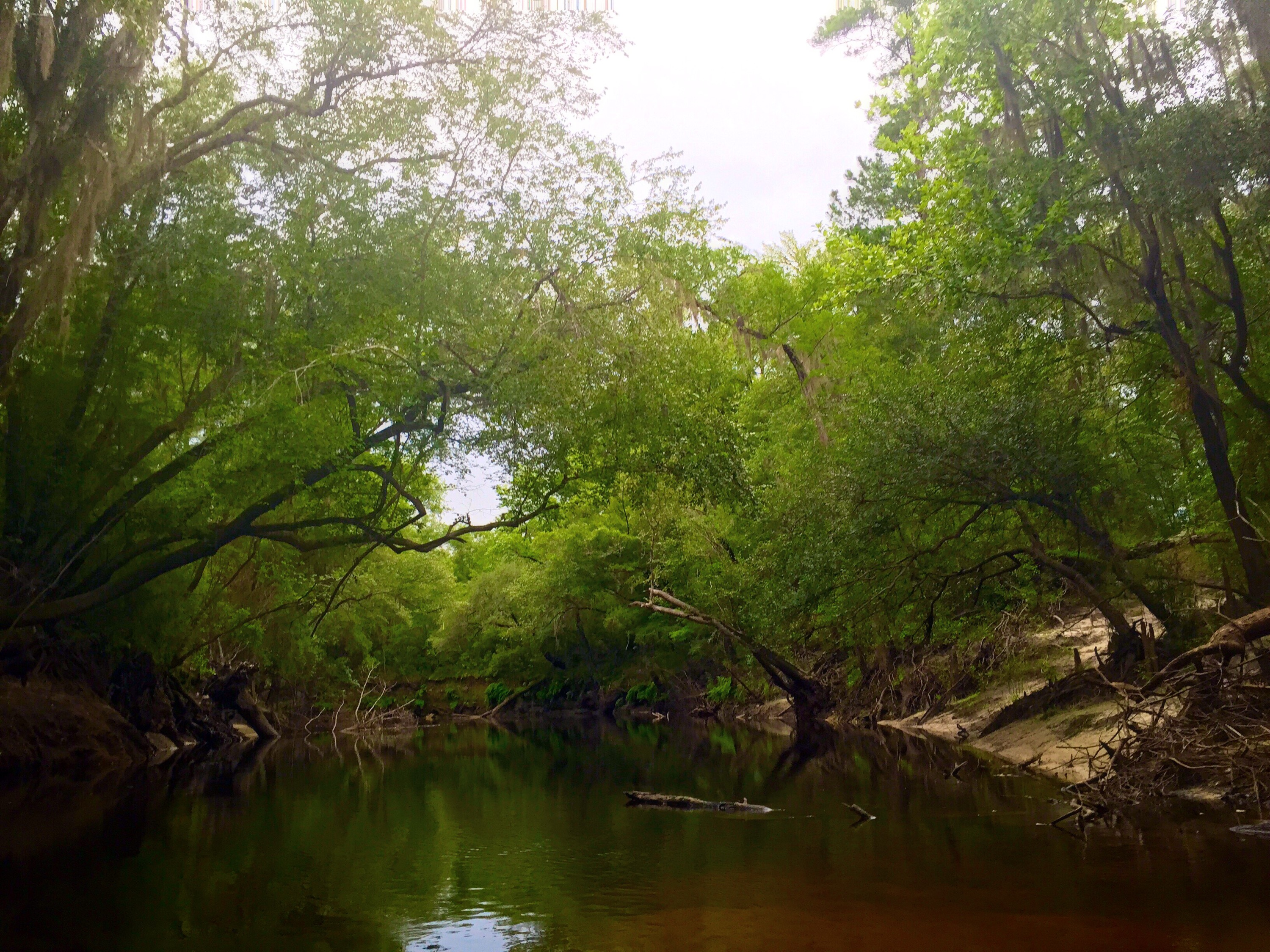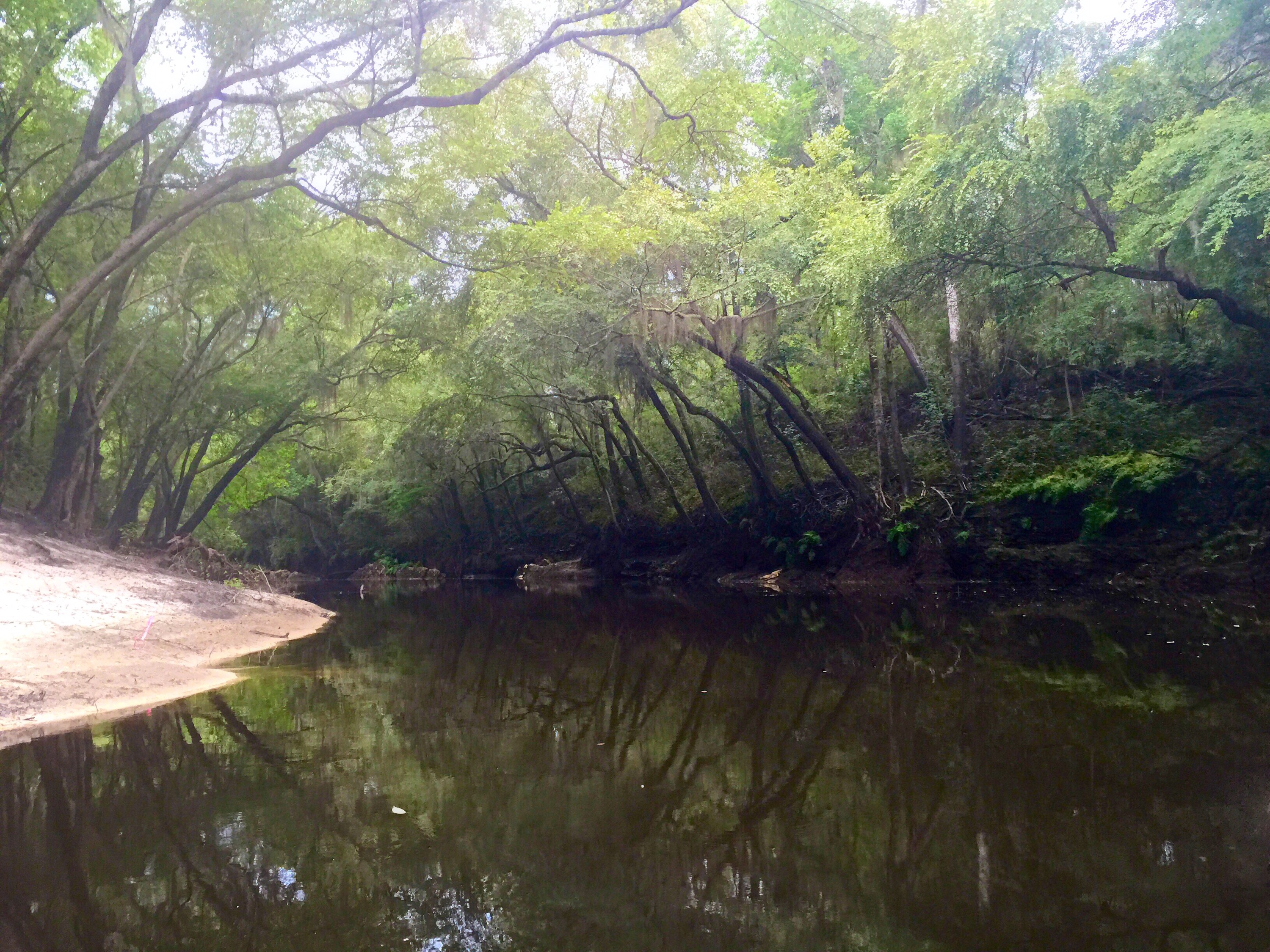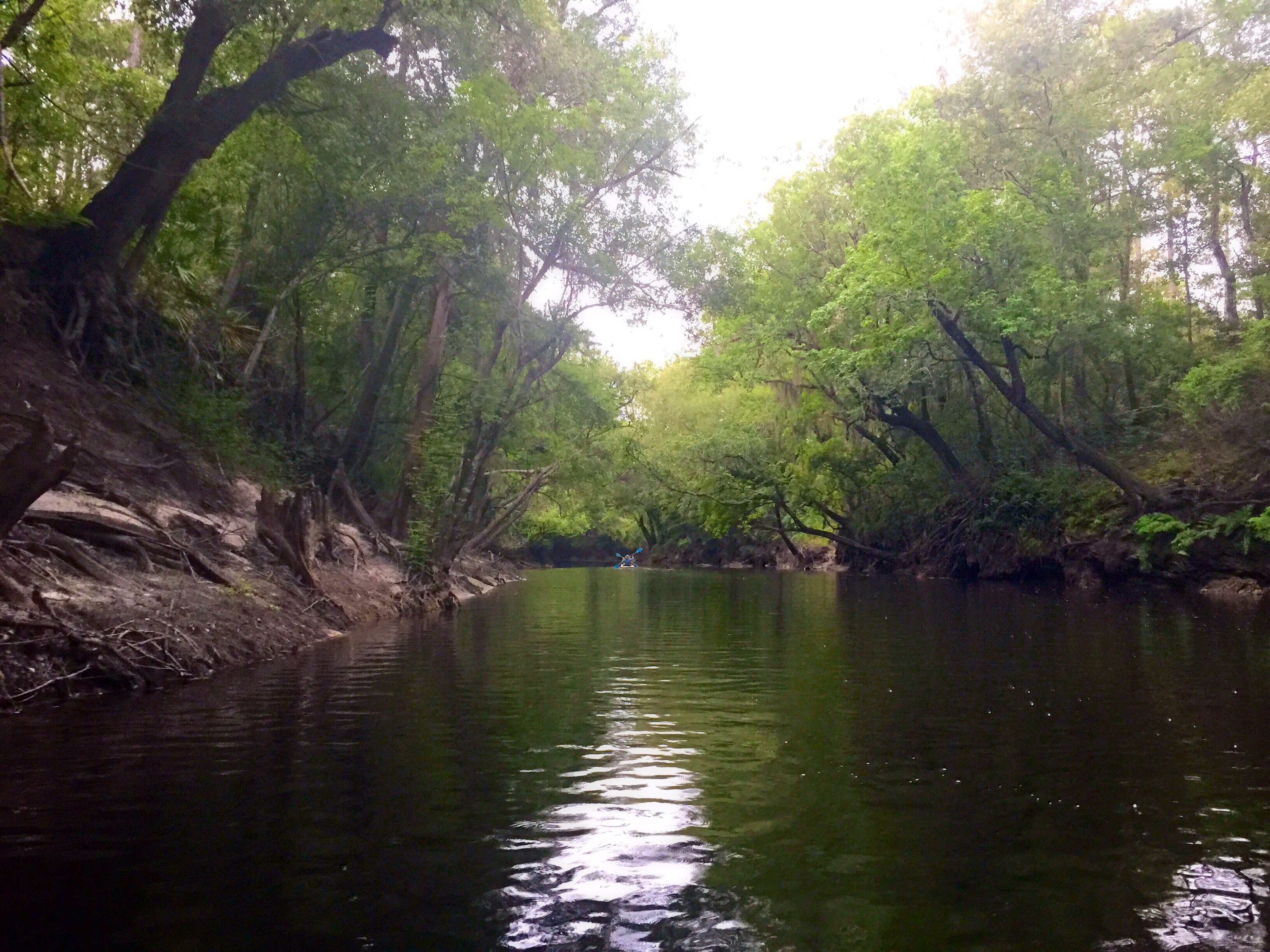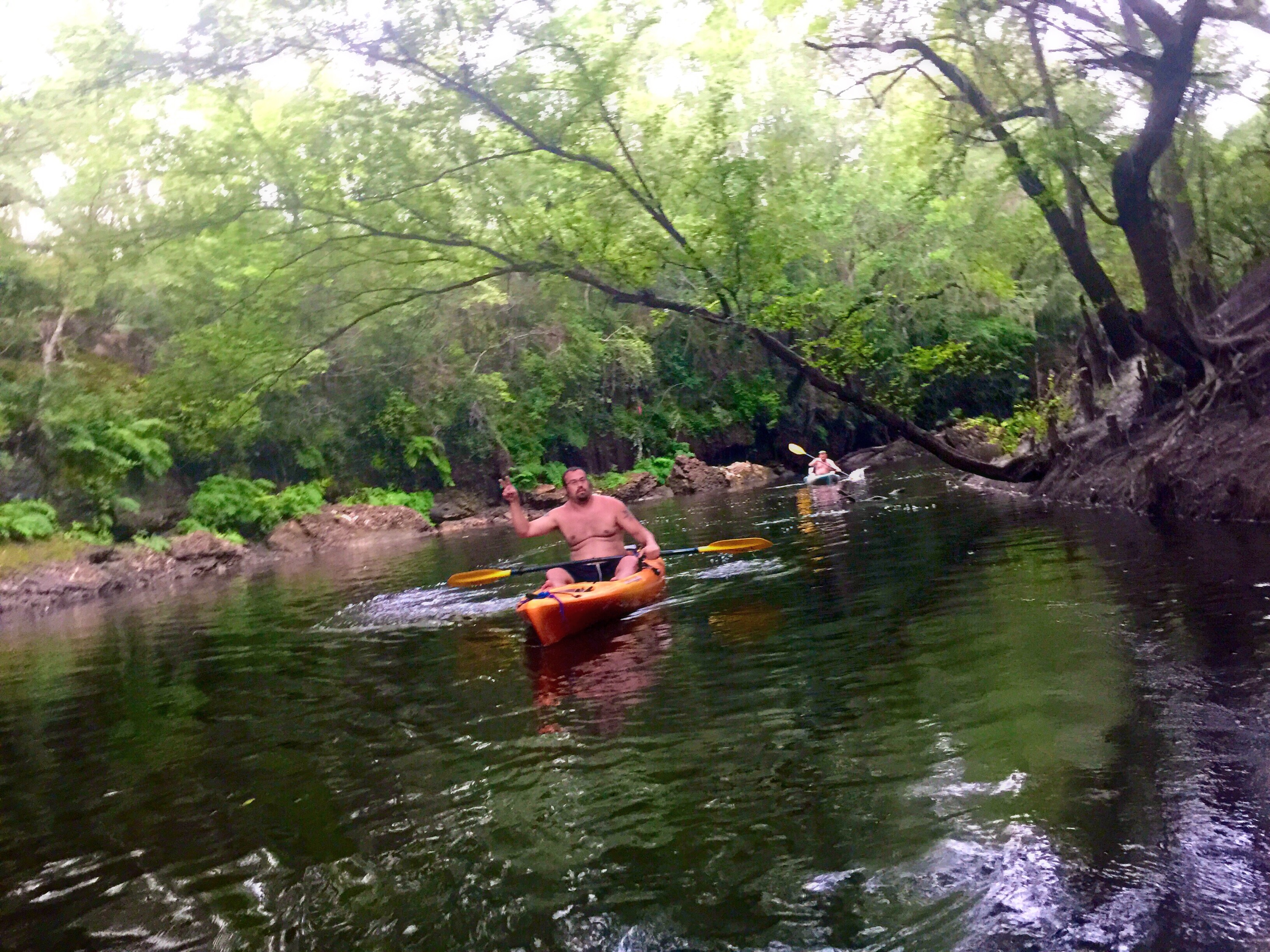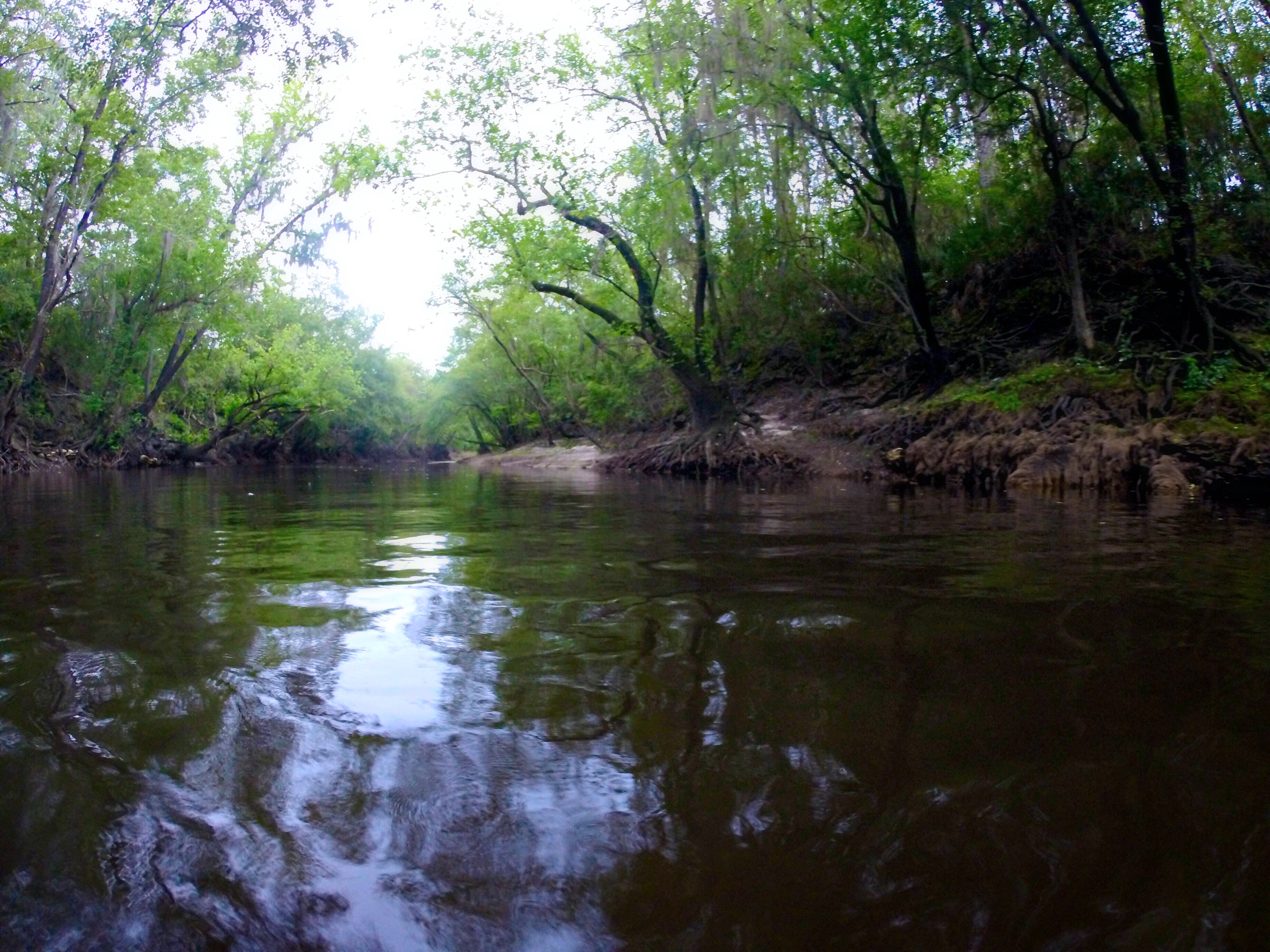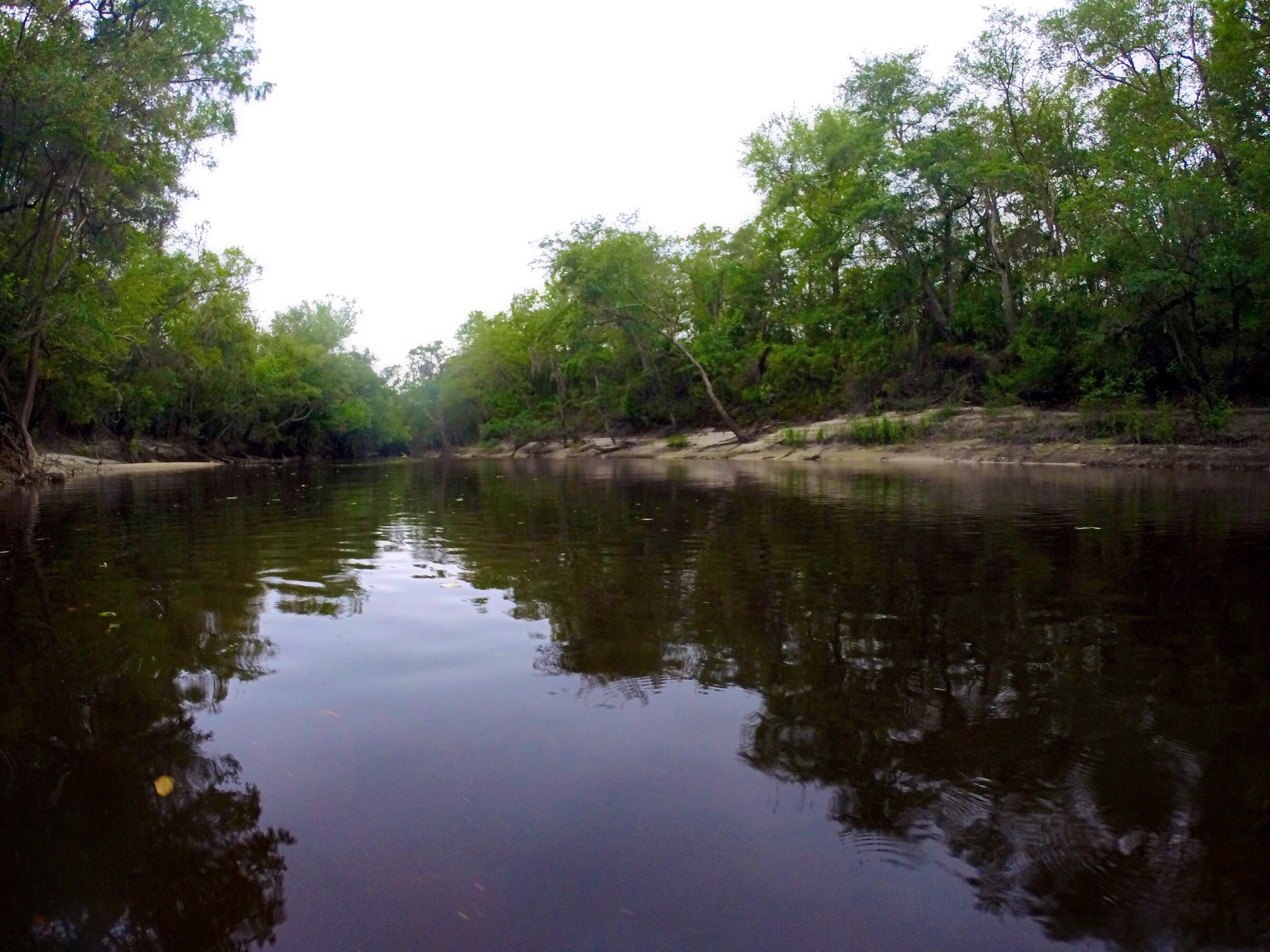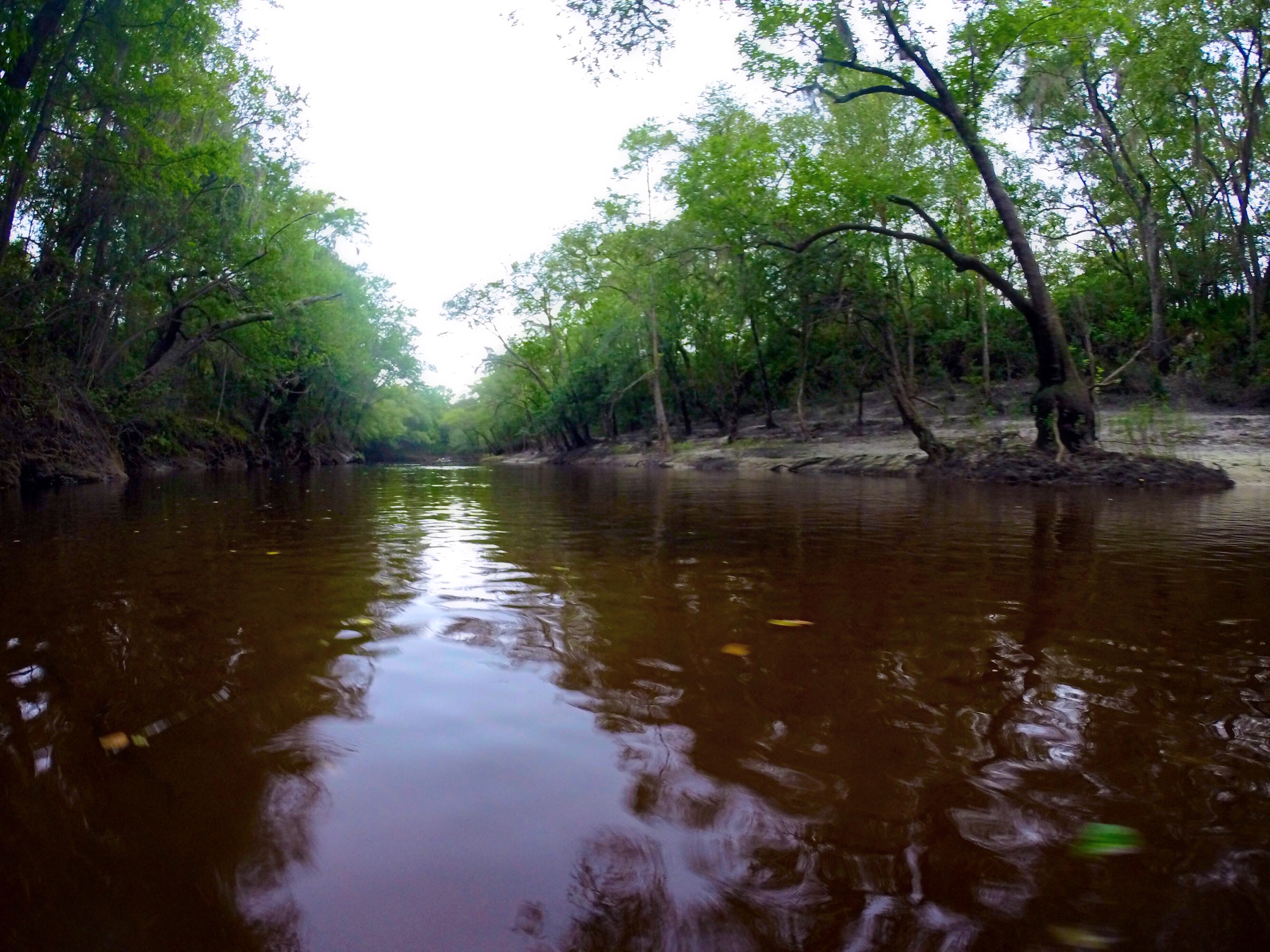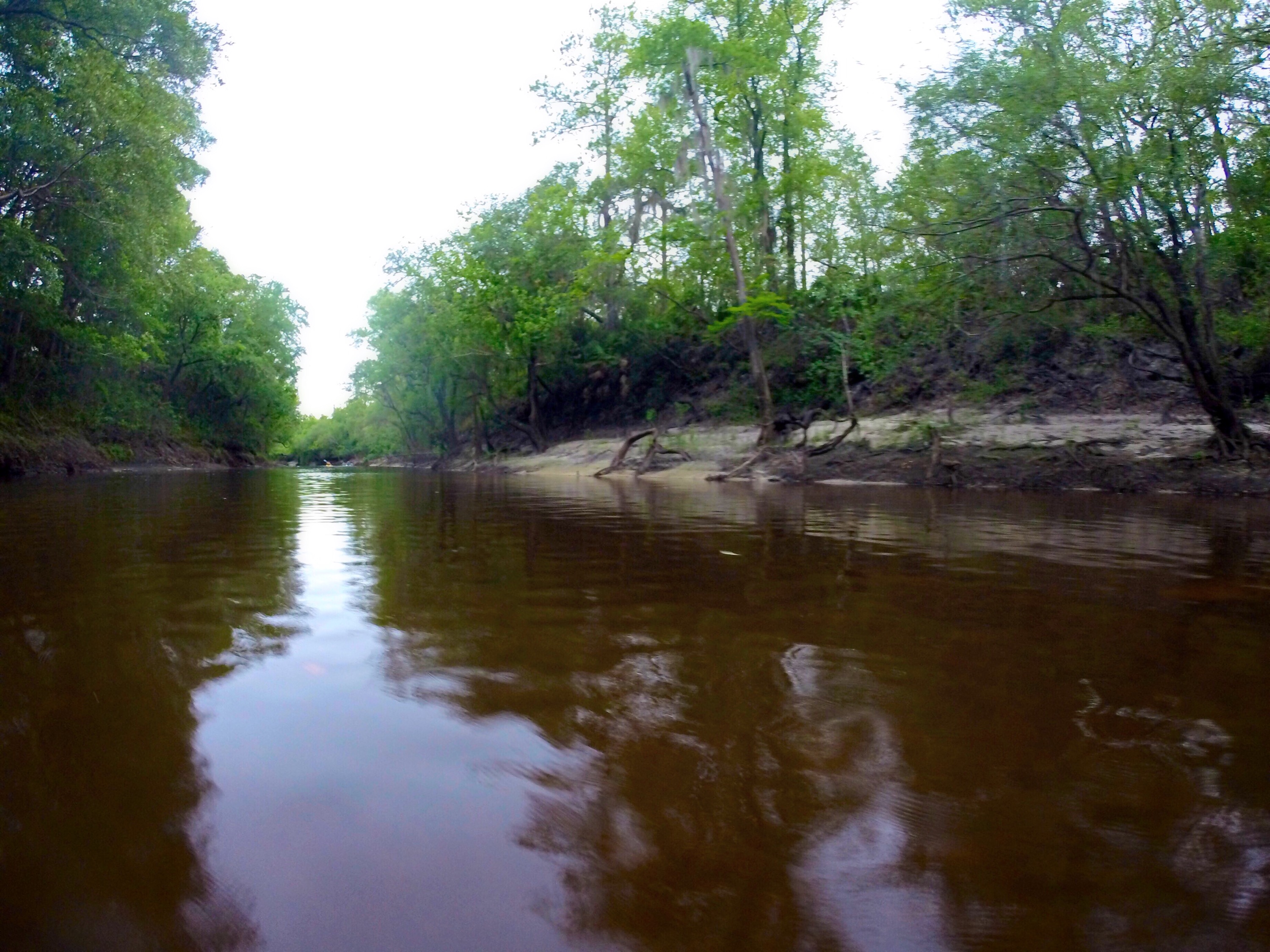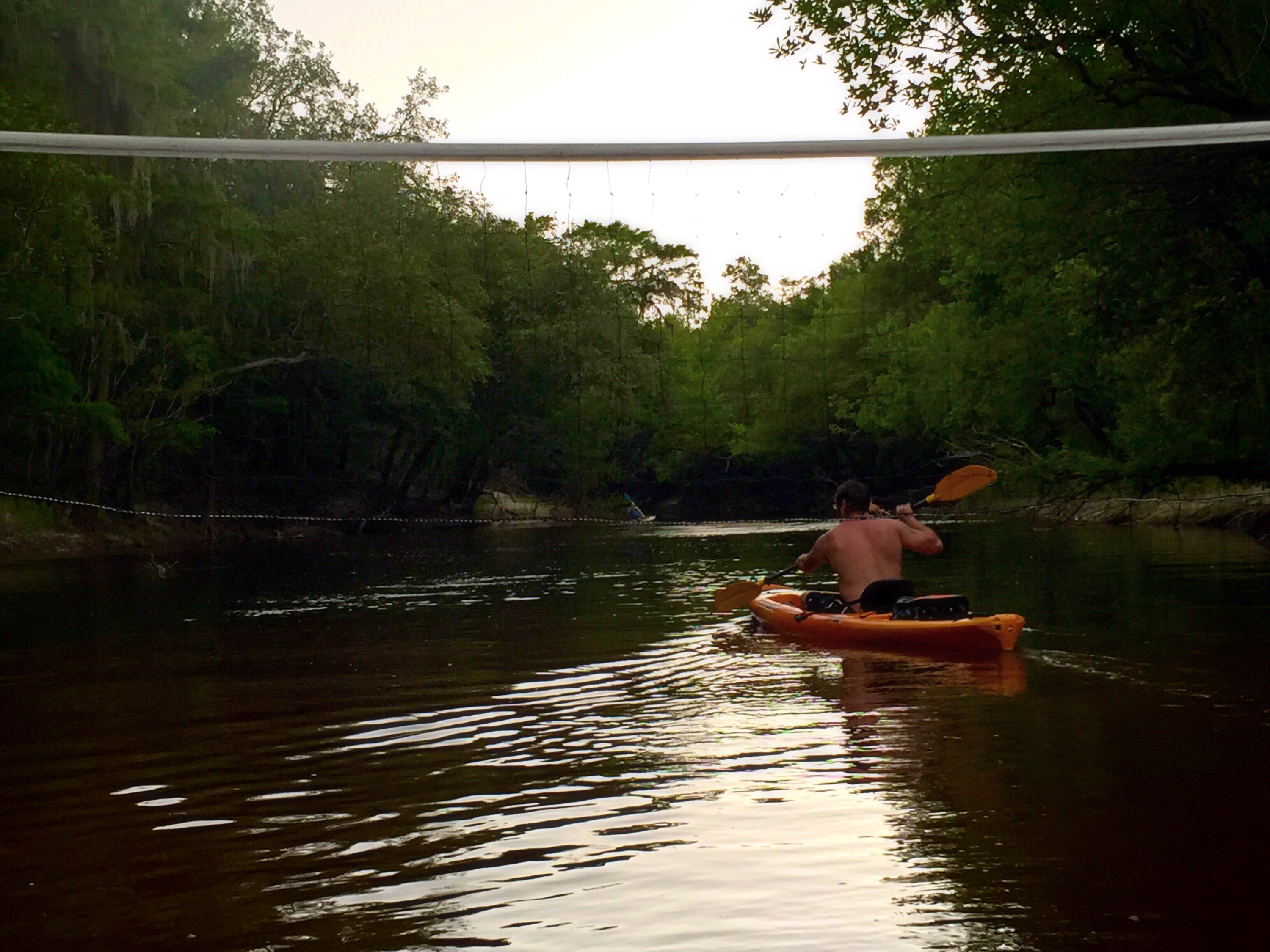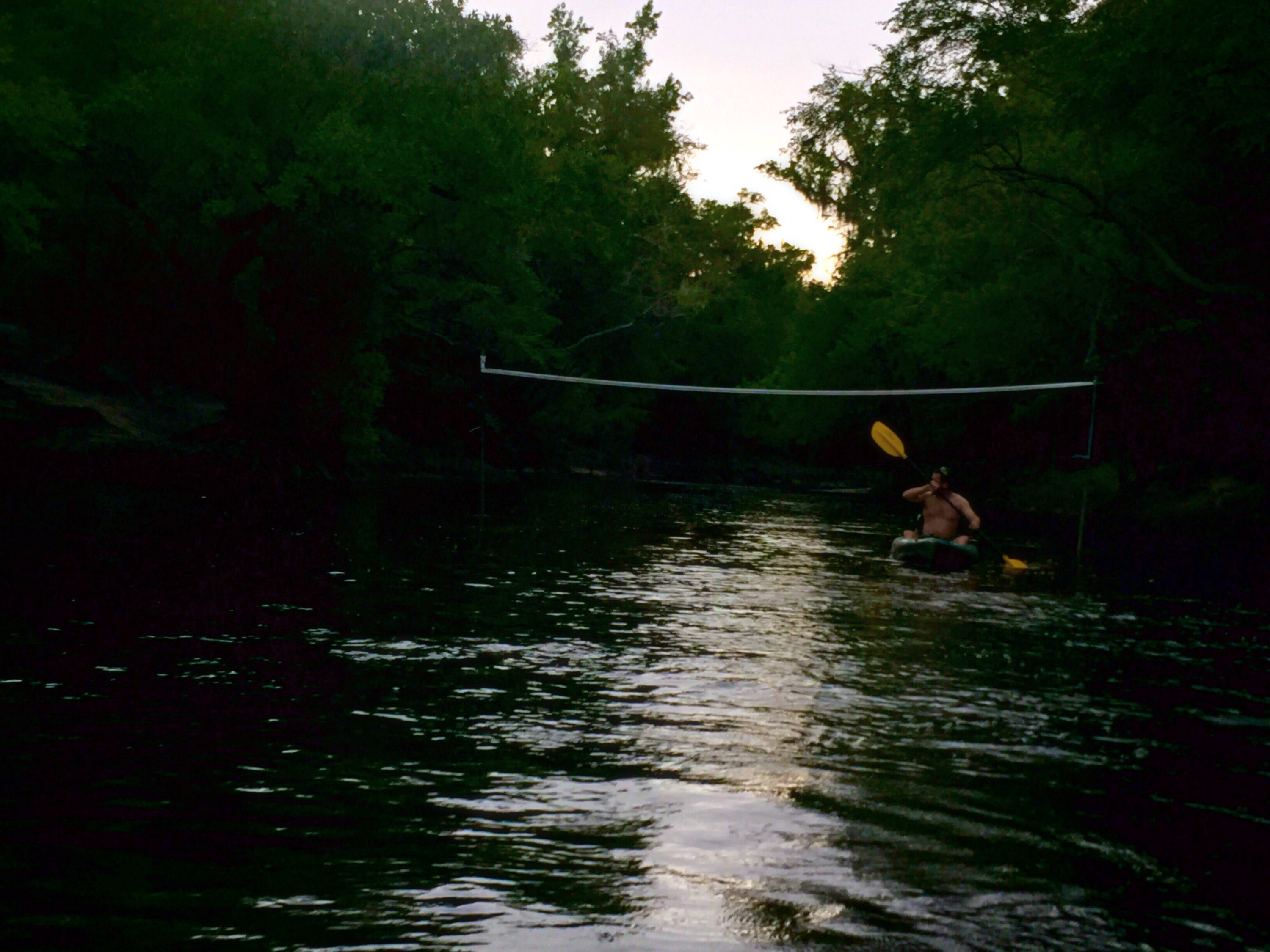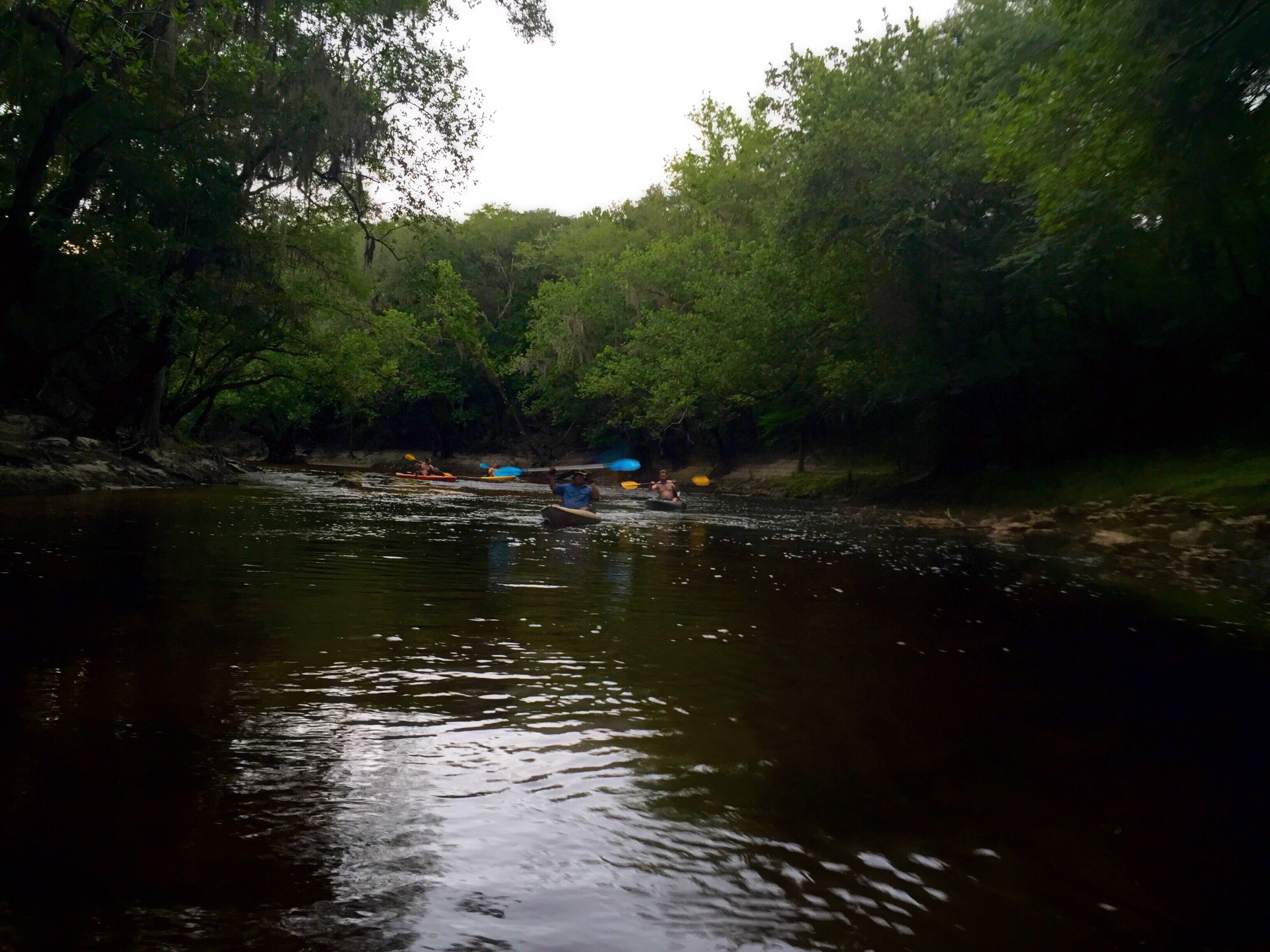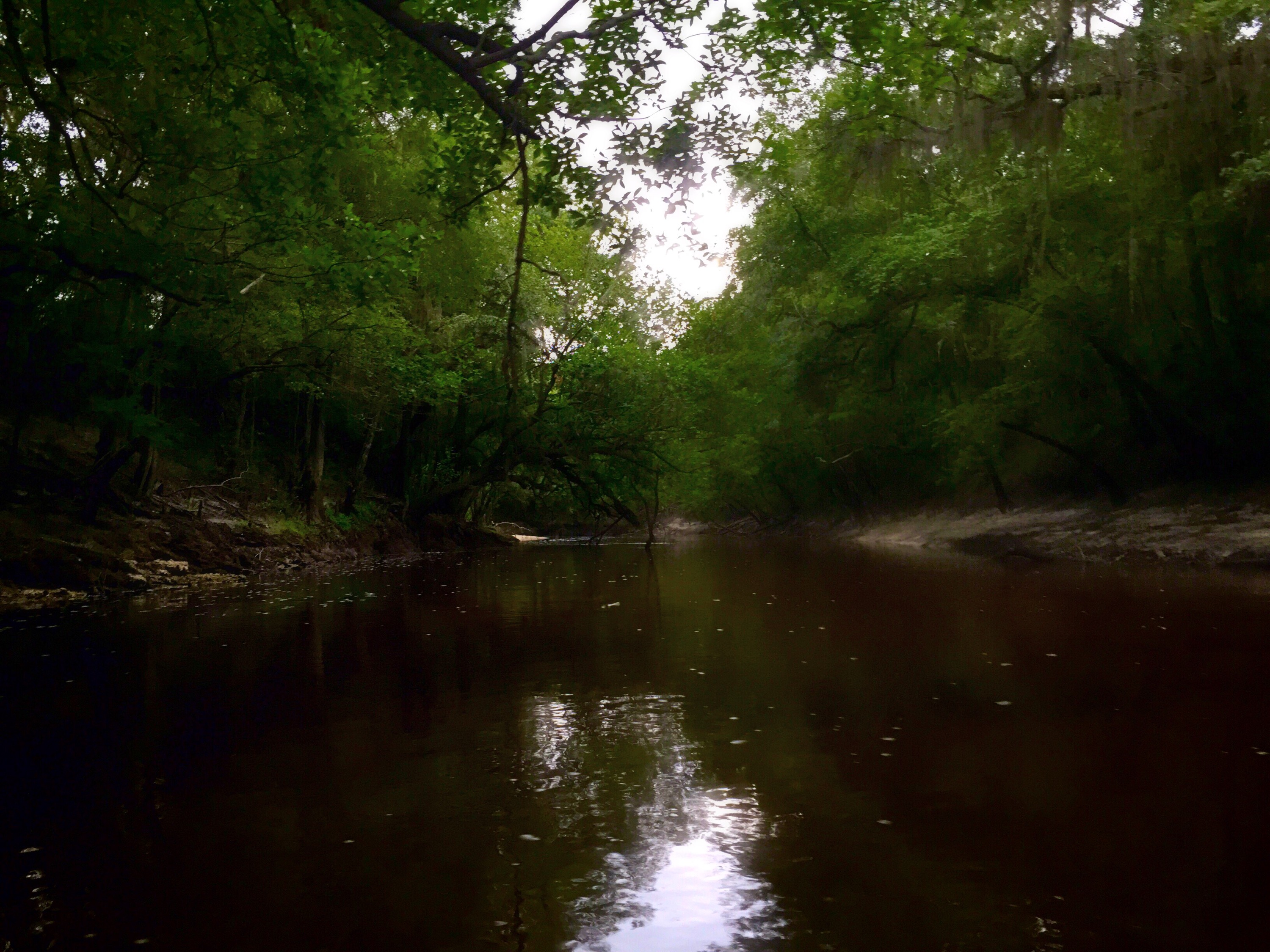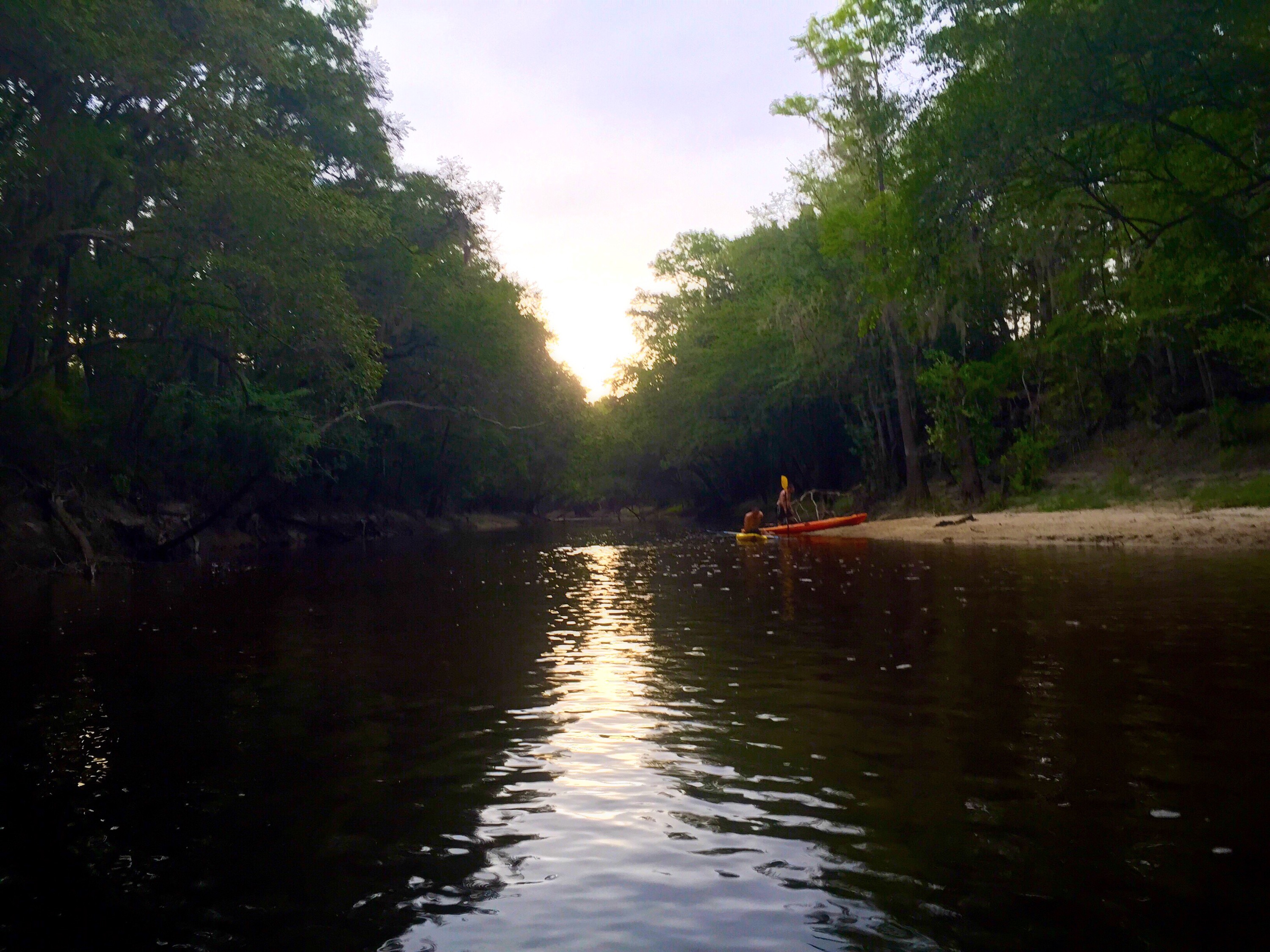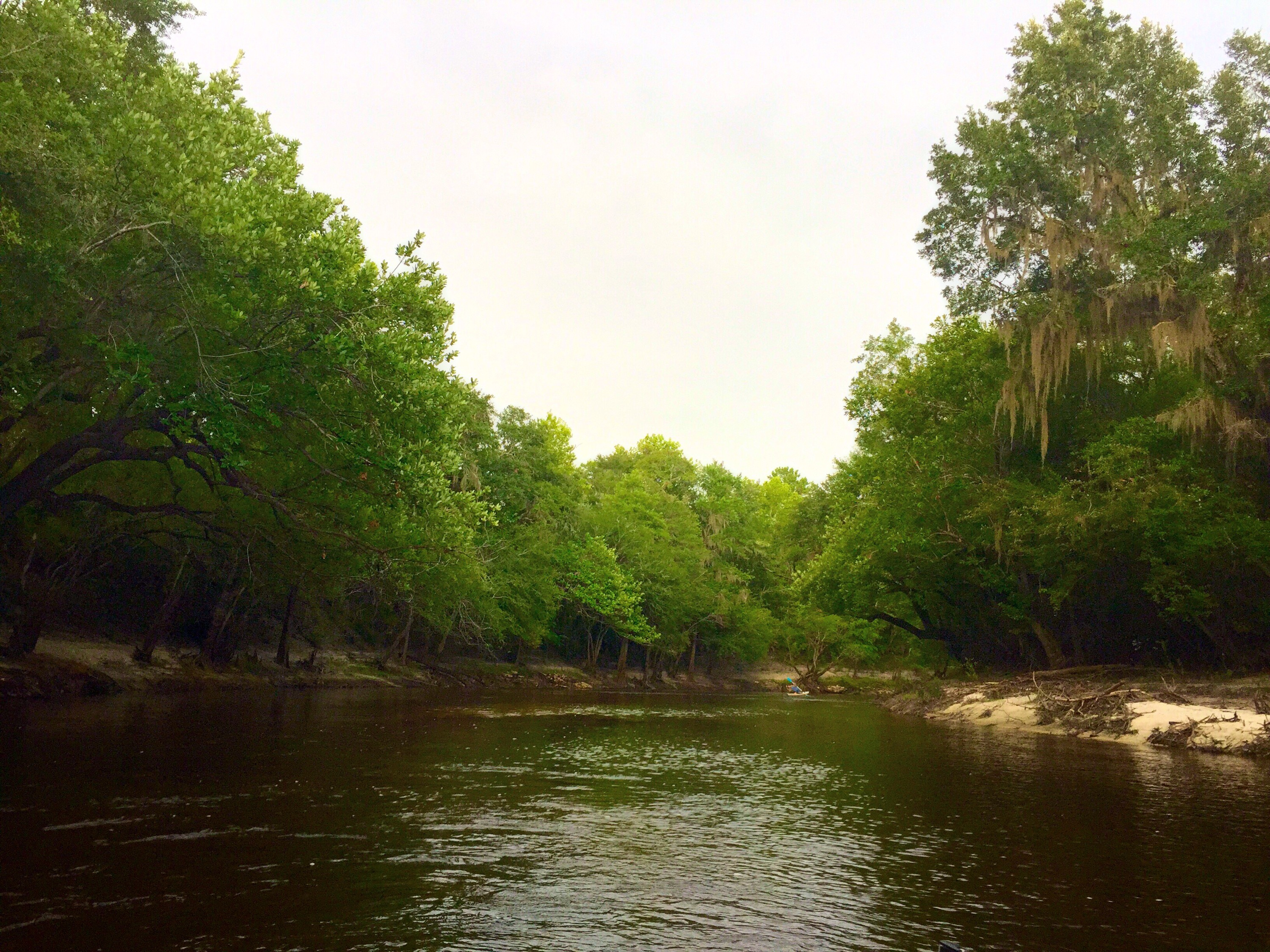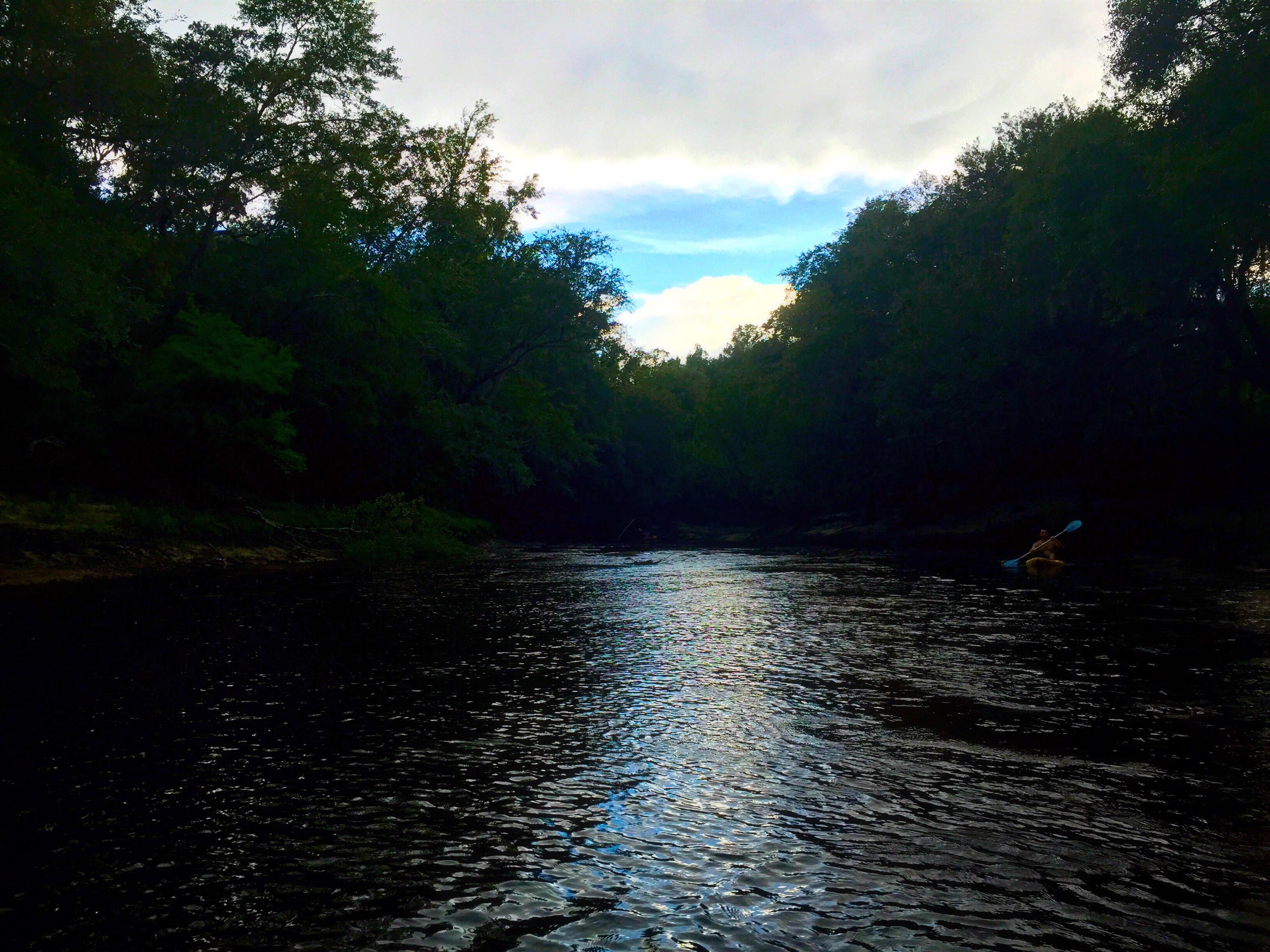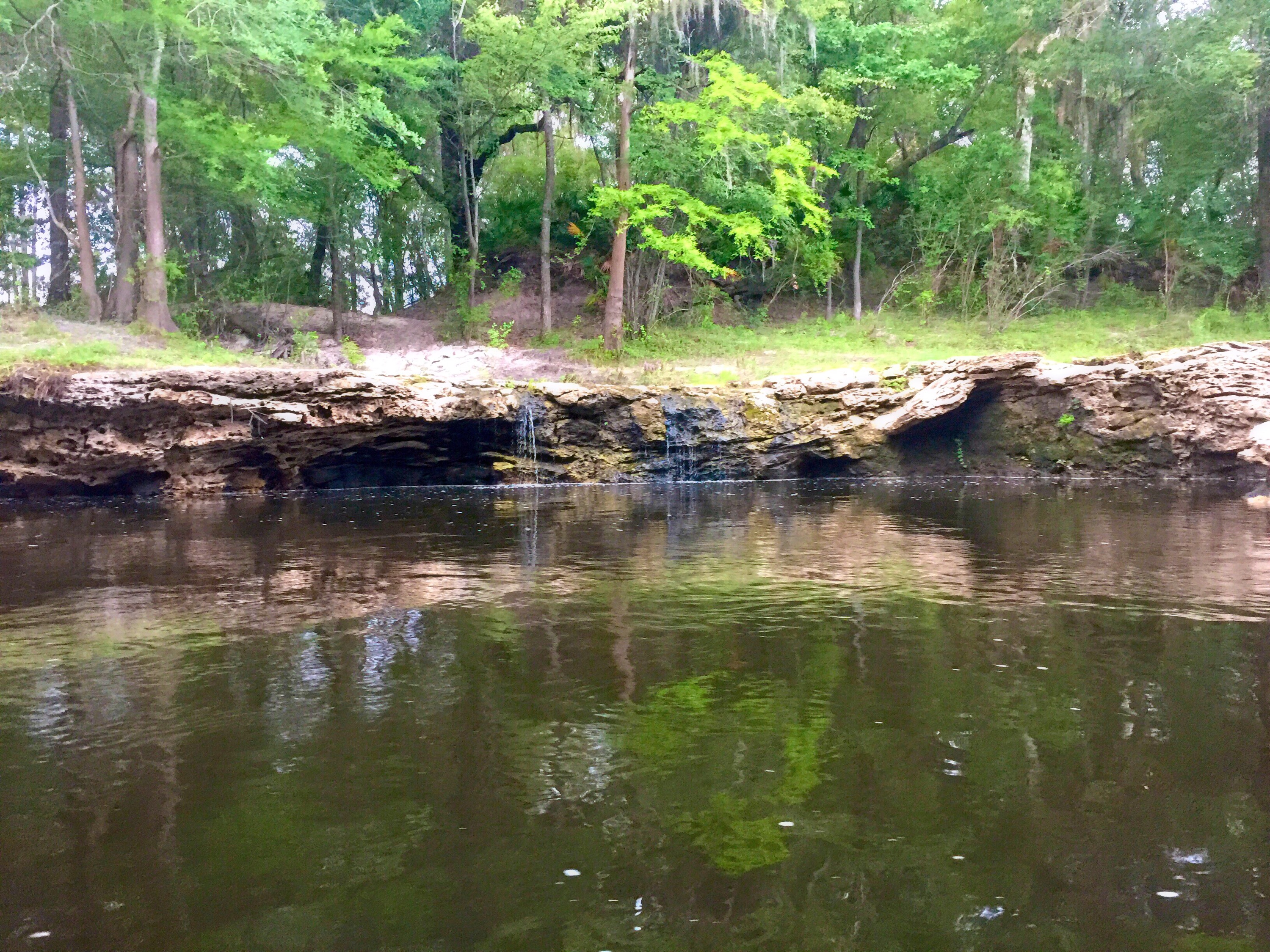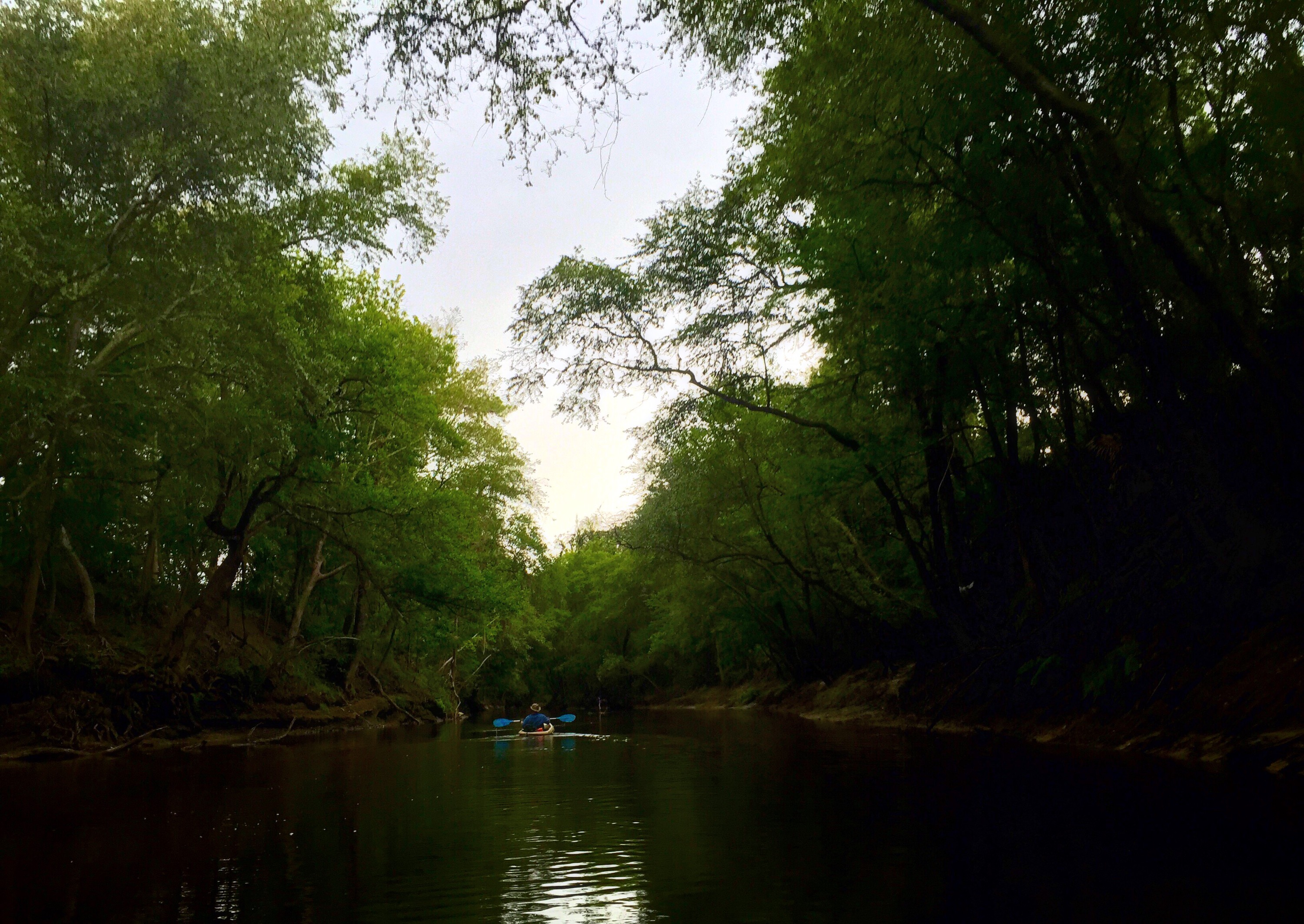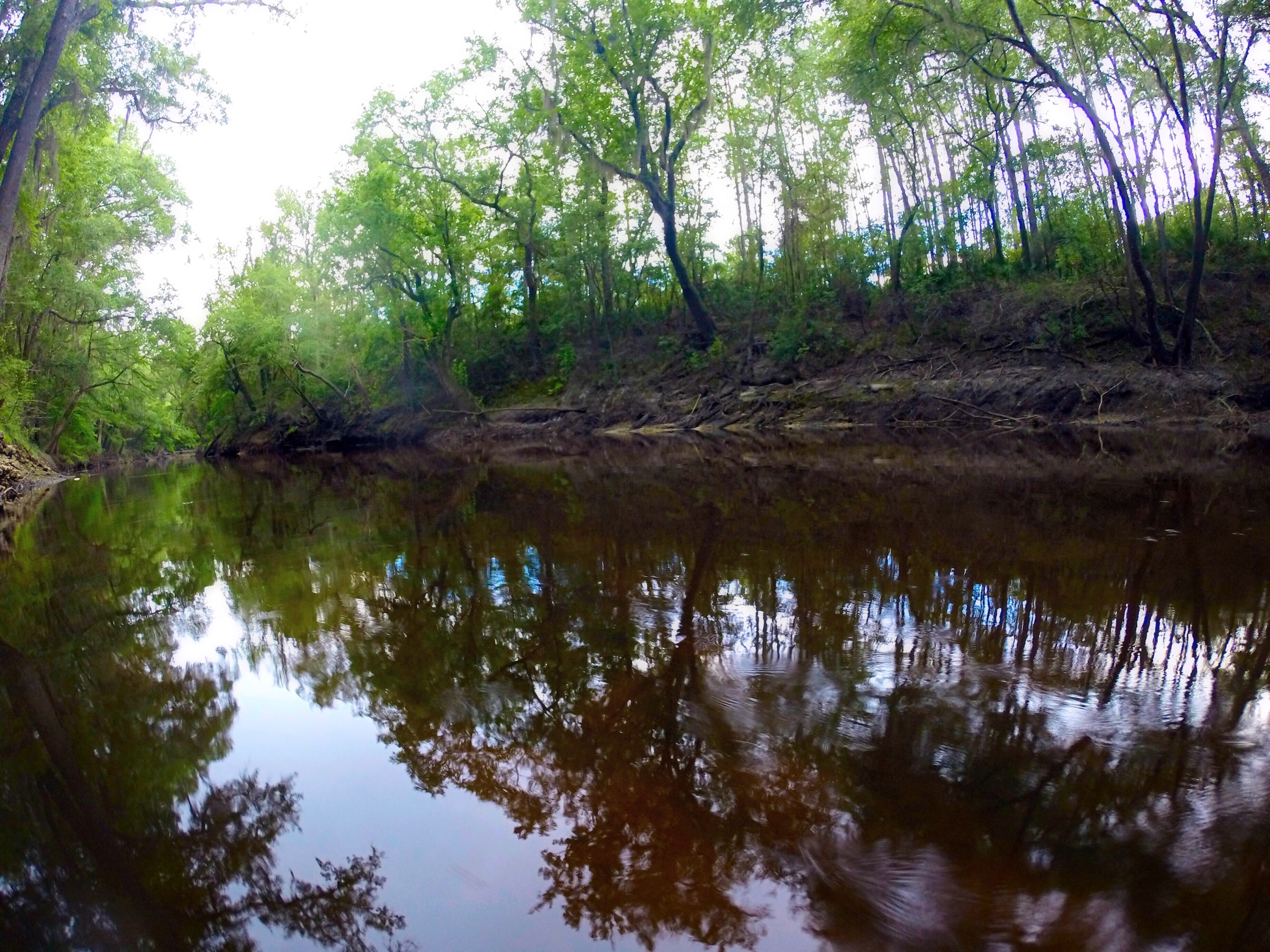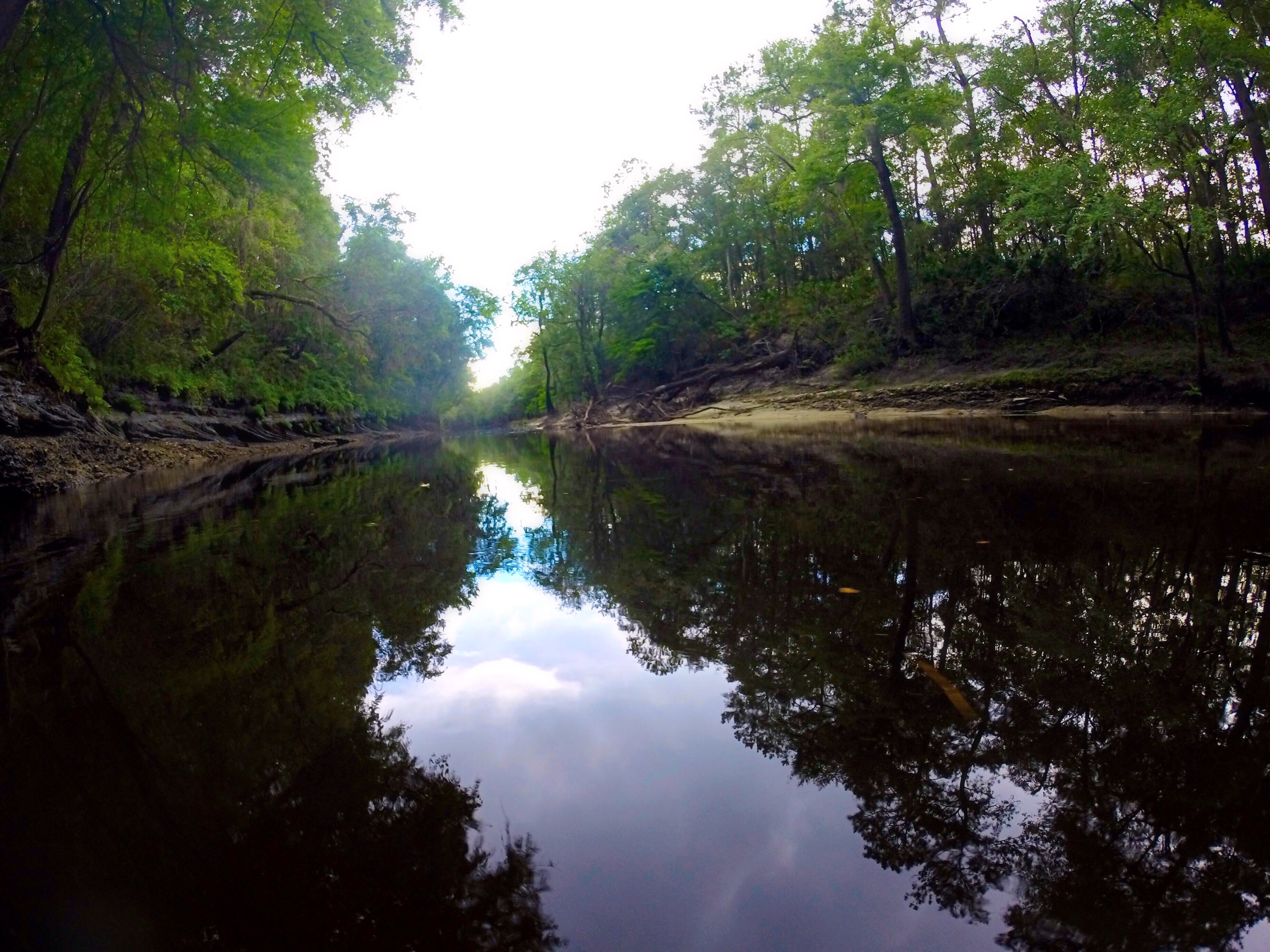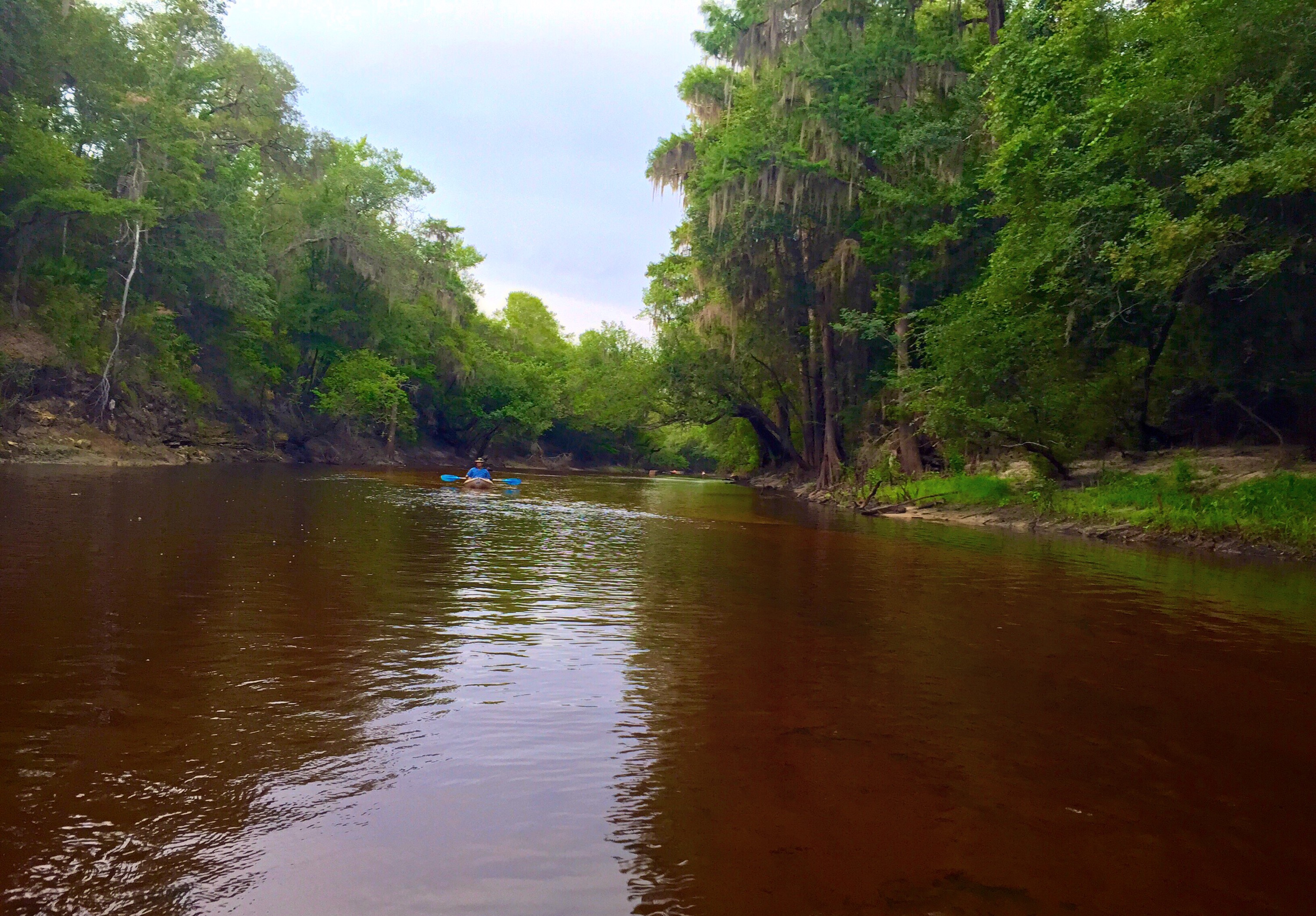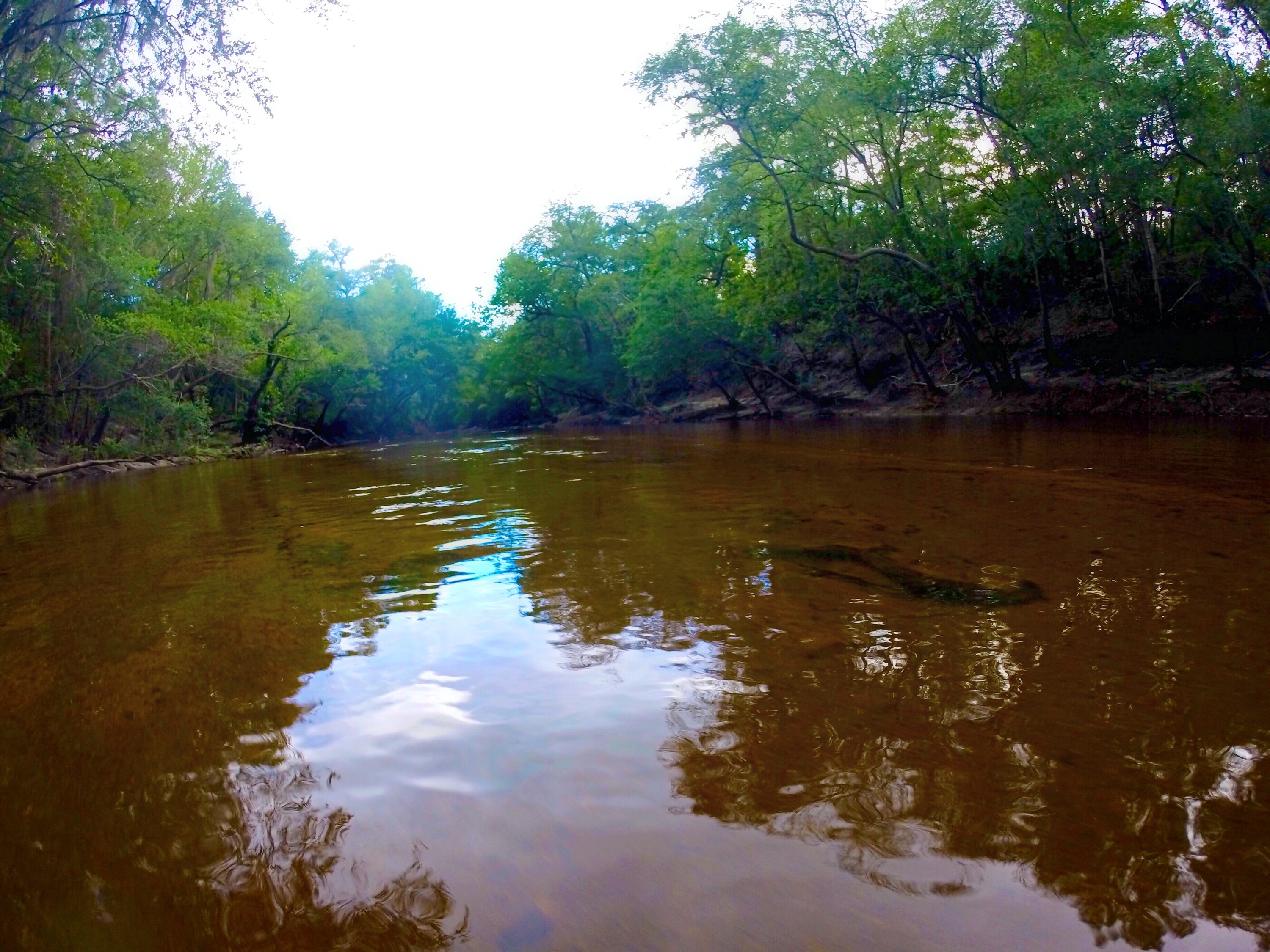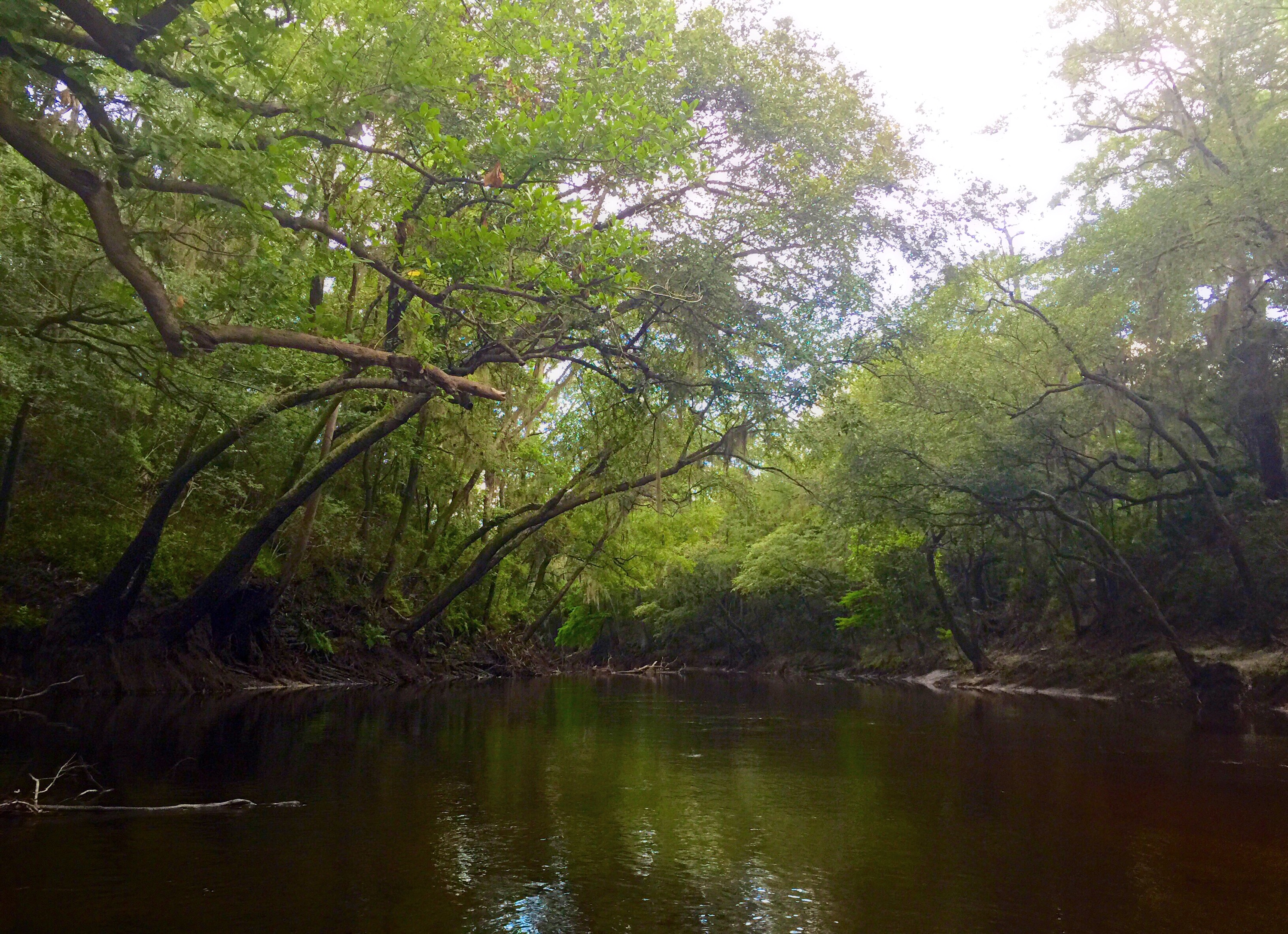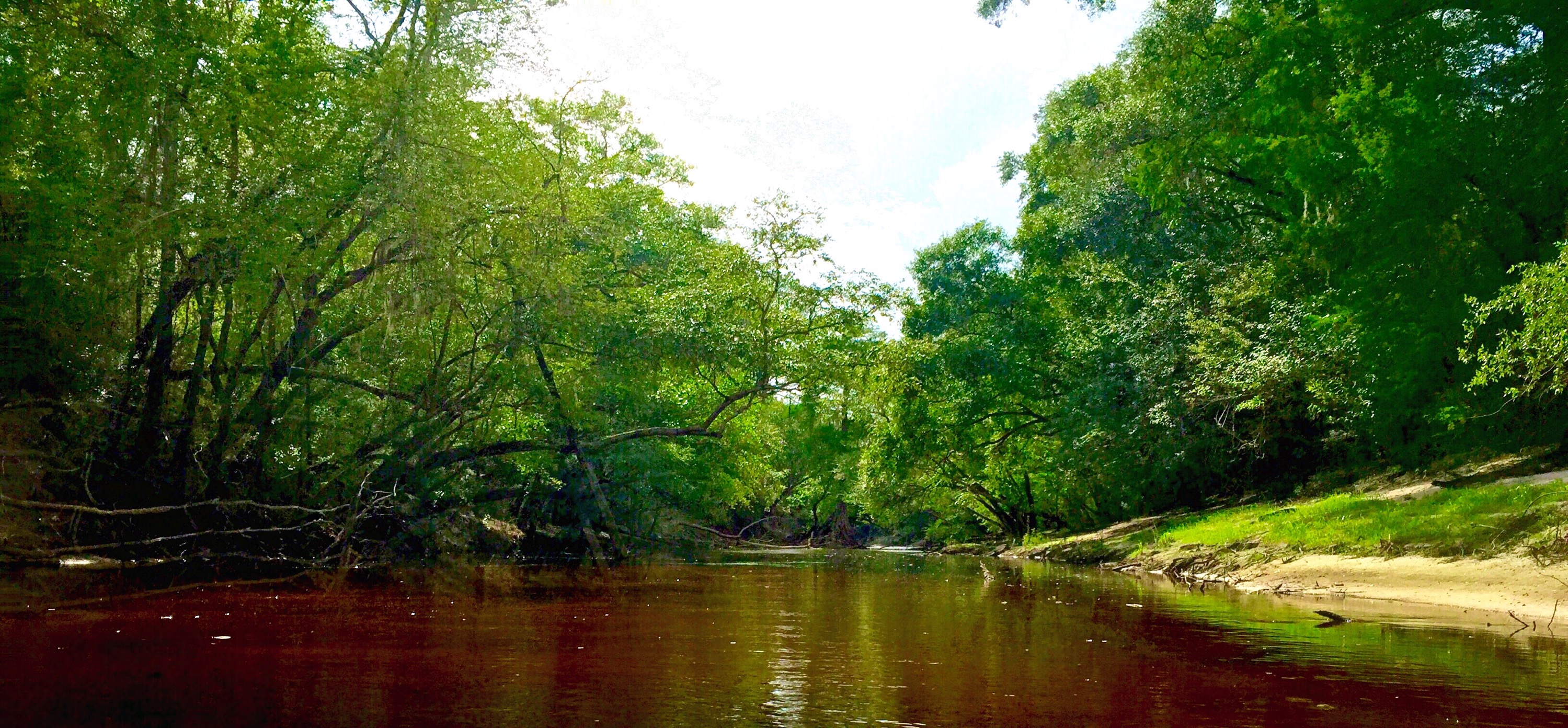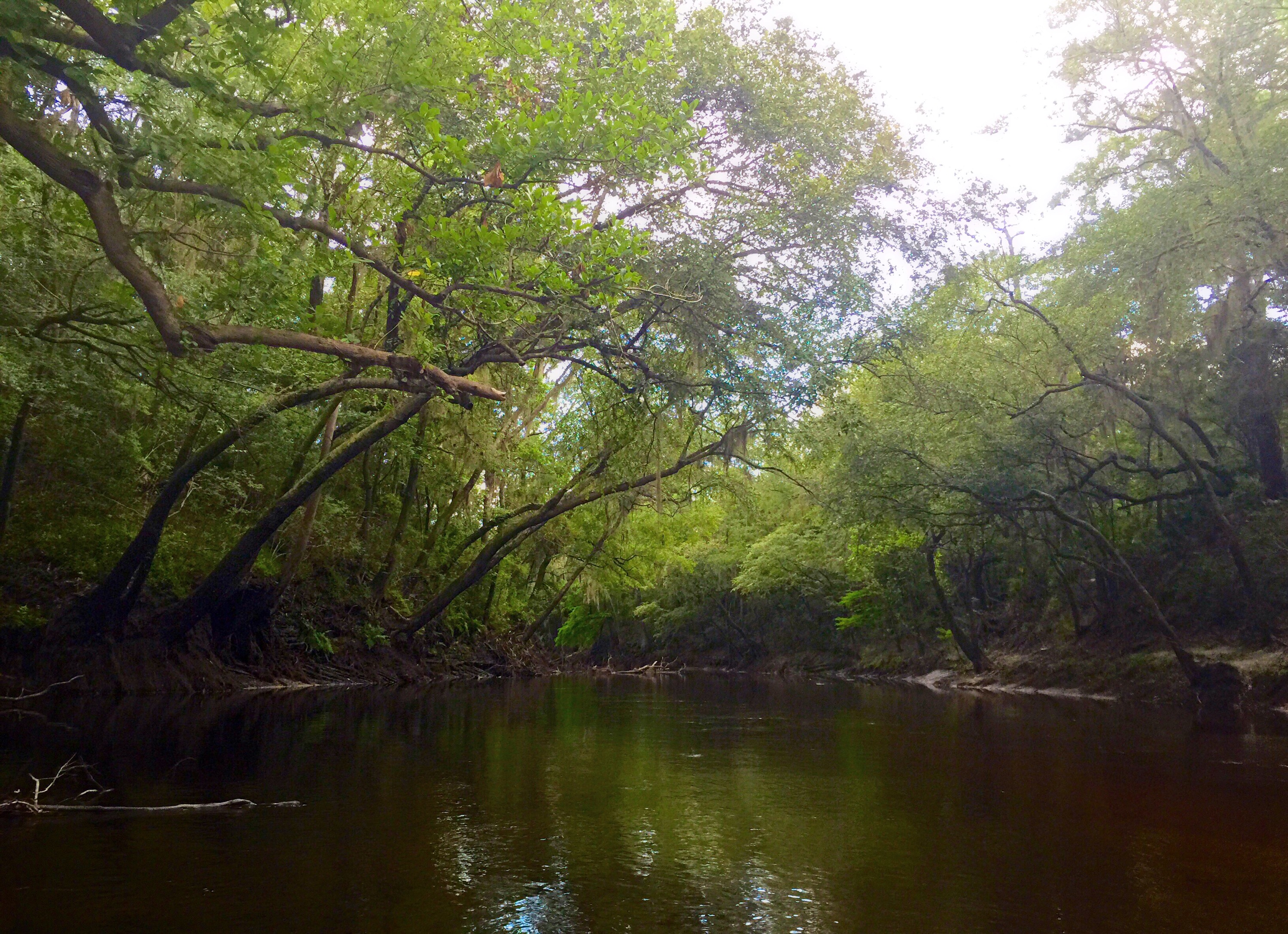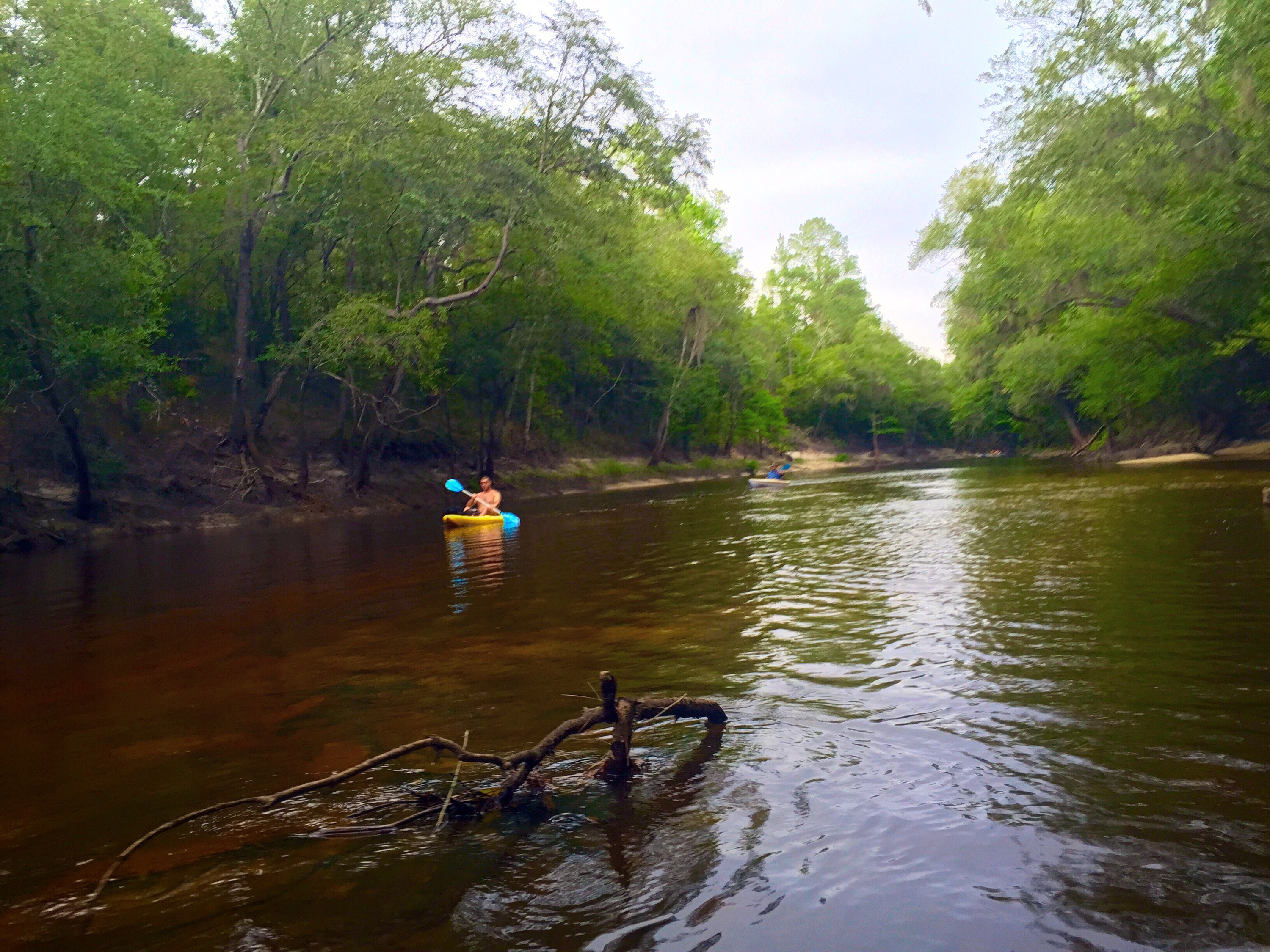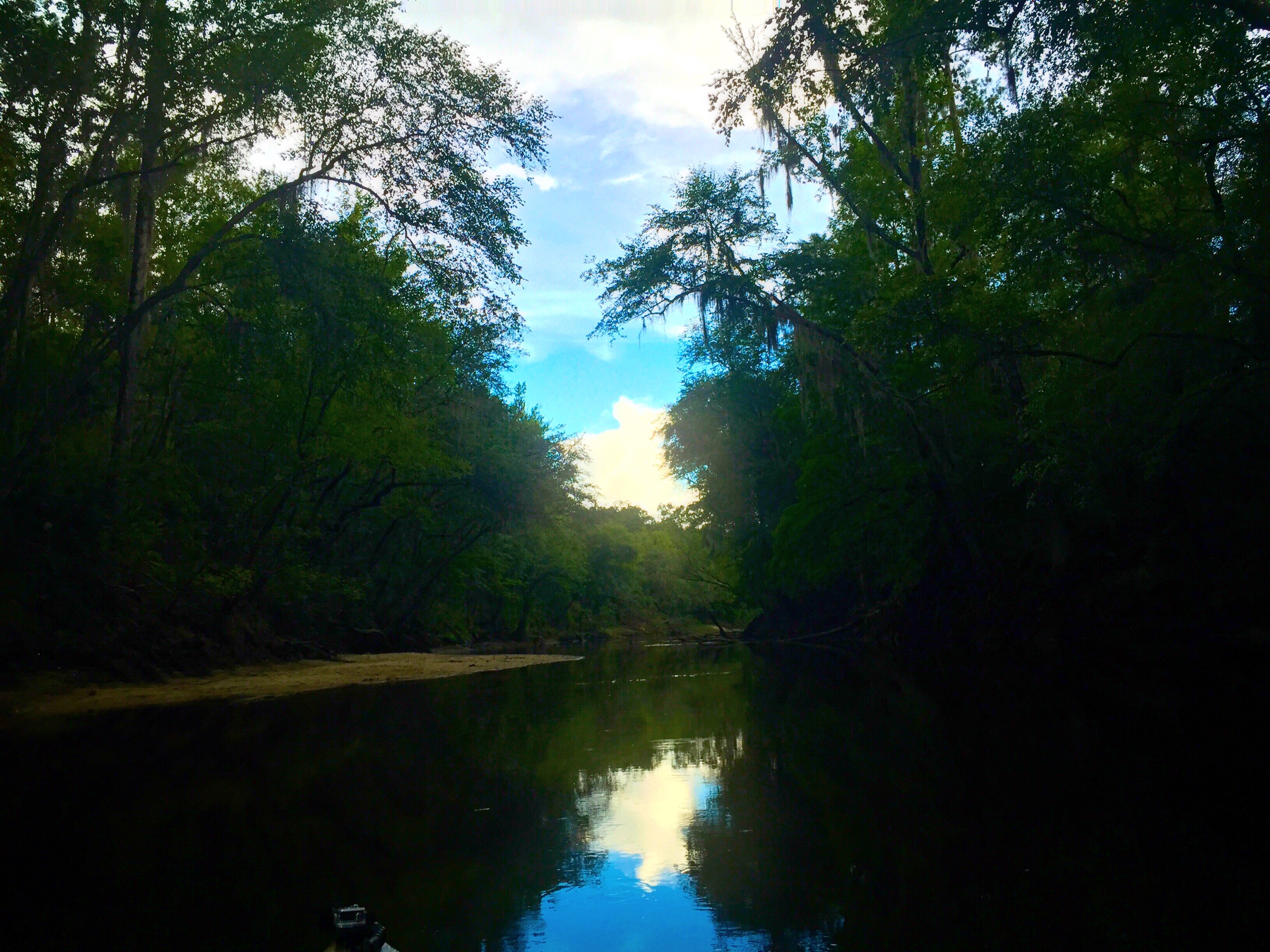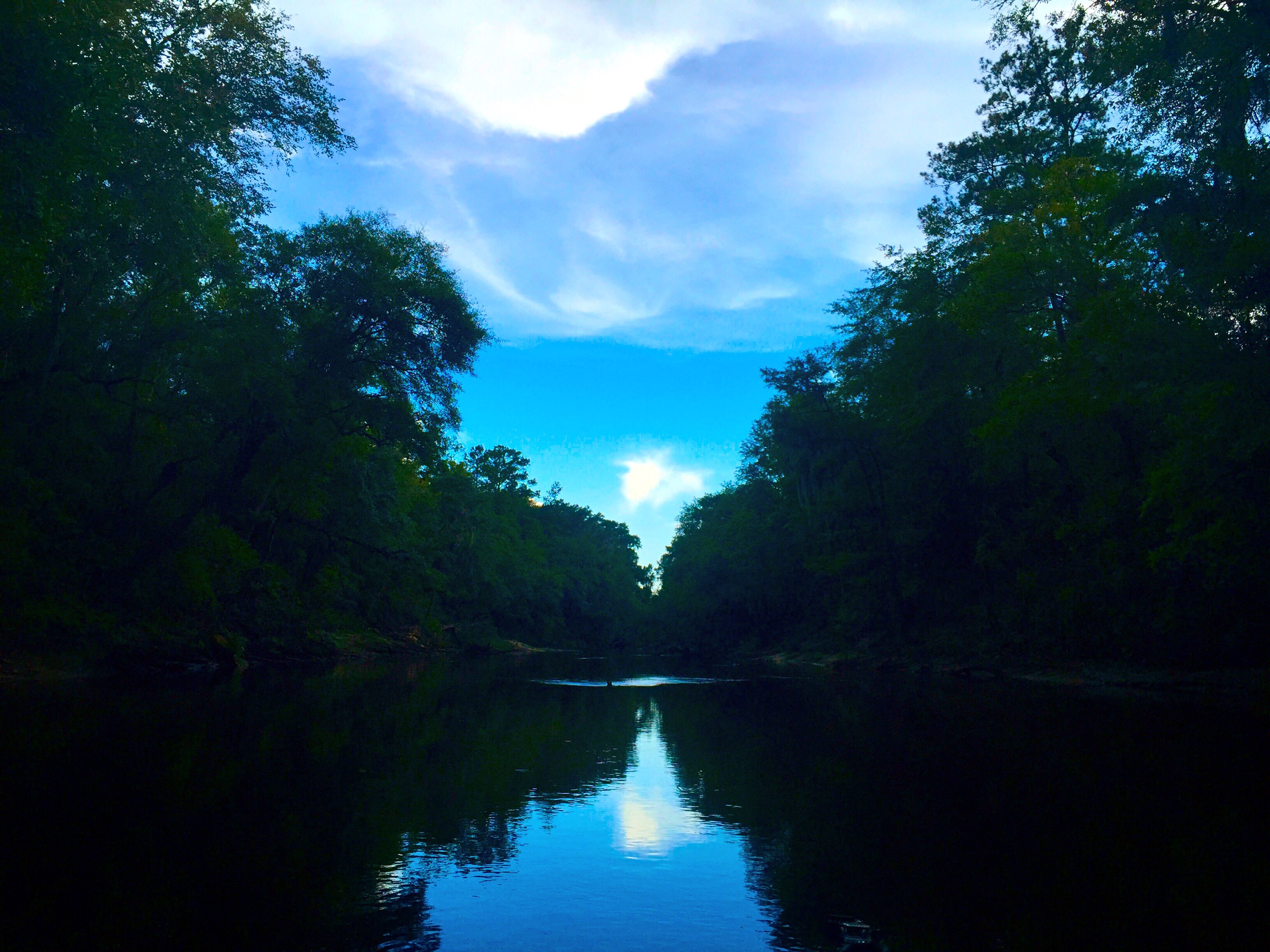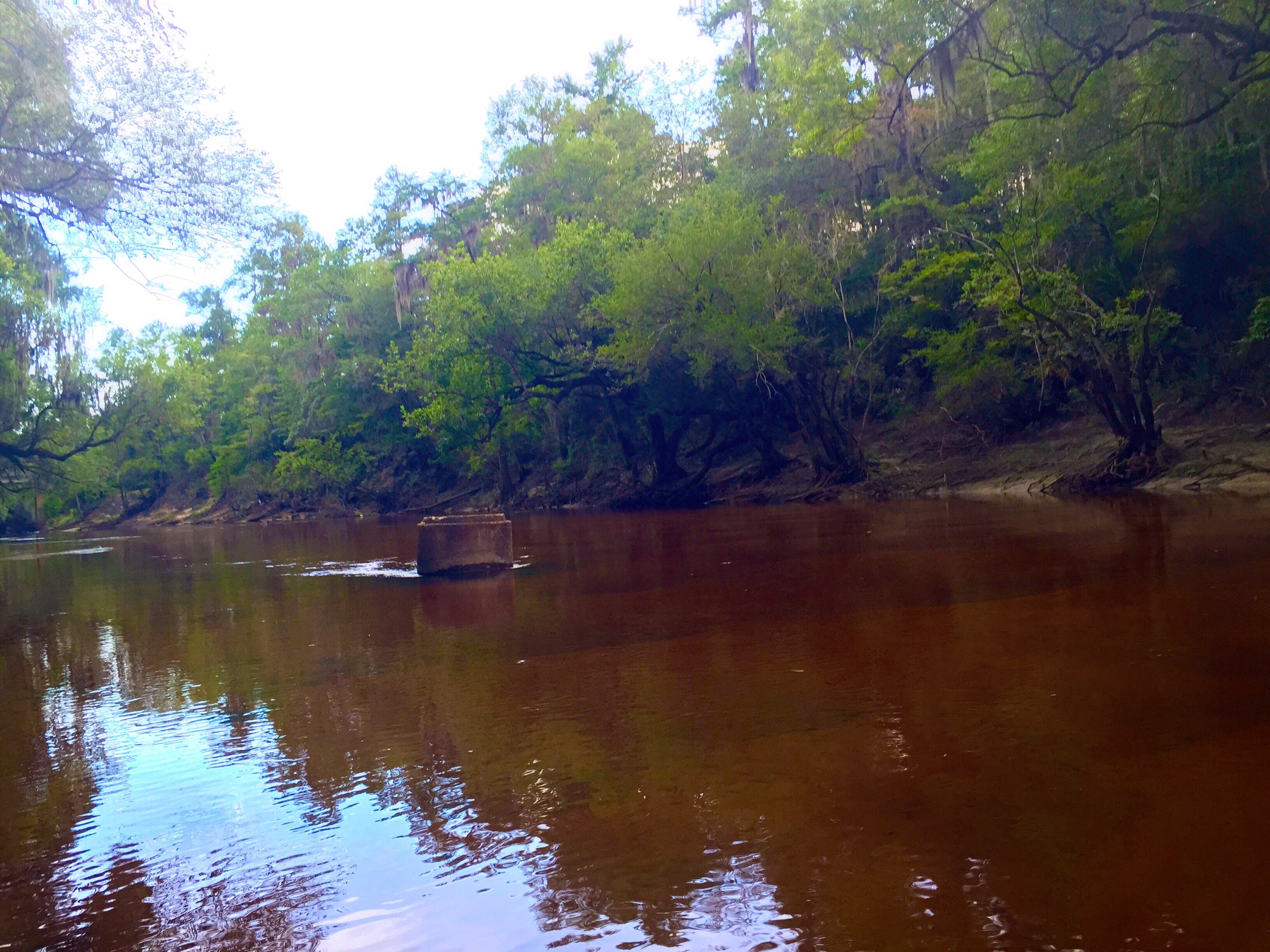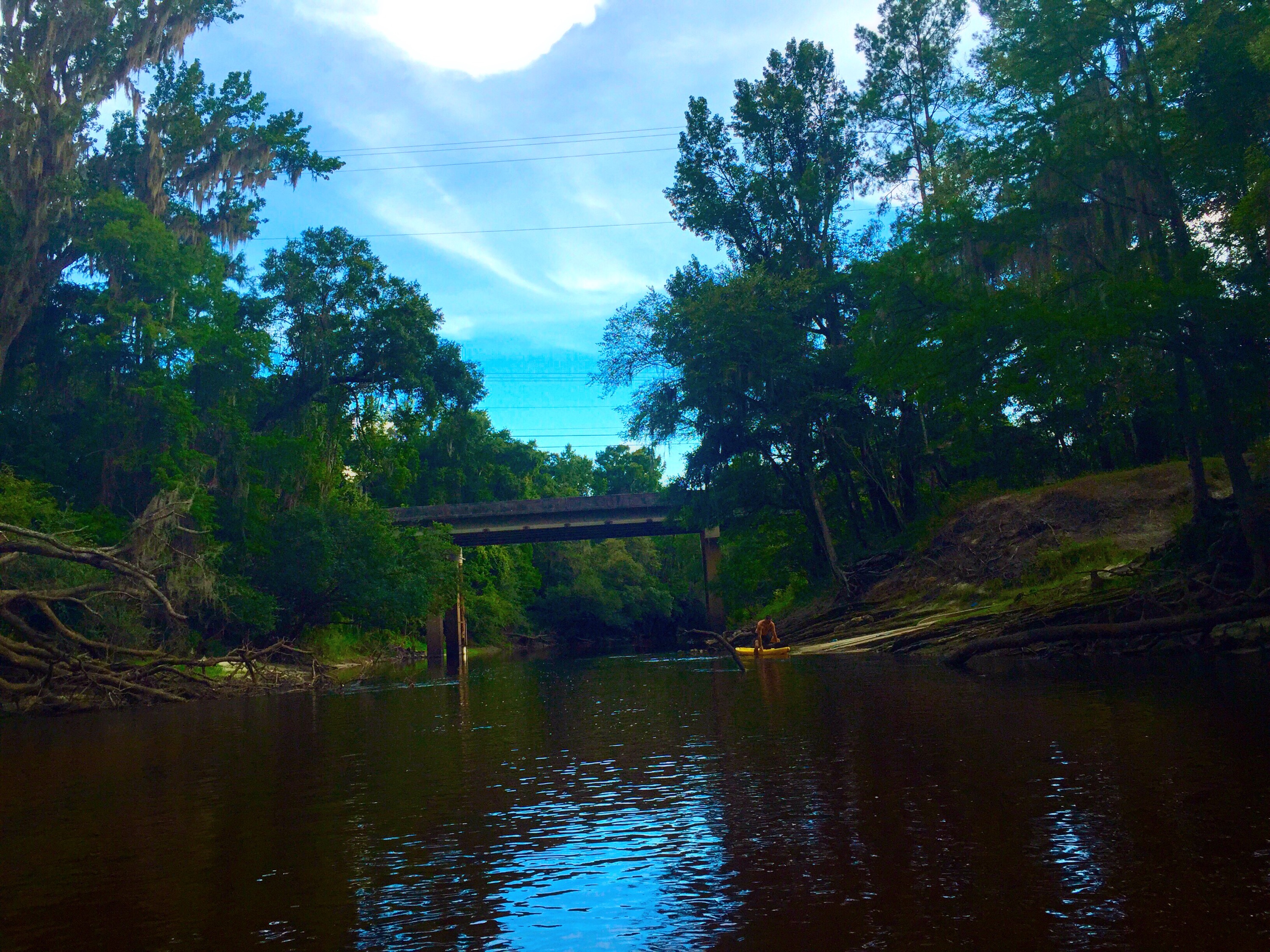 -CLG
Short Link: