Gretchen Quarterman took these pictures on the Withlacoochee and Suwannee paddle: springs, shoals, and pipeline 21 Sept 2014.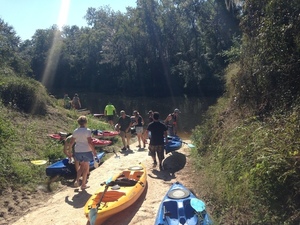 This was a long outing Chris Mericle organized down two rivers with many people, past springs, shoald, and sinkholes, and past the crossings formerly proposed by Spectra Energy for its Sabal "Sinkhole" Trail fracked methane pipeline before it moved upstream on the Suwannee, as seen 2015-08-15 and 2015-11-15. It was also before we started the Withlacoochee and Little River Water Trail. Click on any small picture below to see a larger one.
-jsq
You can join this fun and work by becoming a WWALS member today!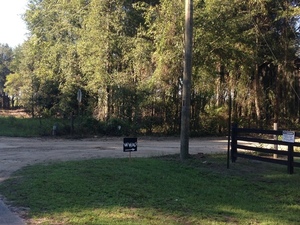 This way to the WWALS outing. Thank you for the sign! Chris and Deanna.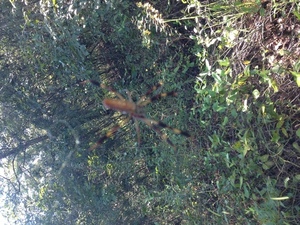 Spider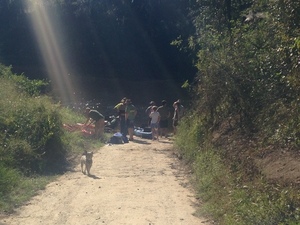 Sunbeams at the CR 143 boat launch 30.4491110, -83.2213520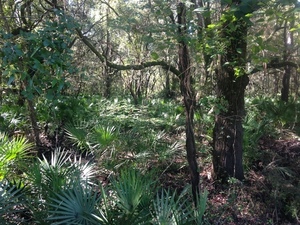 Palmettos 30.4503111, -83.2168500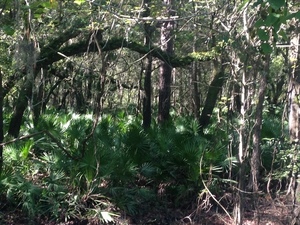 Shadows 30.4502972, -83.2168667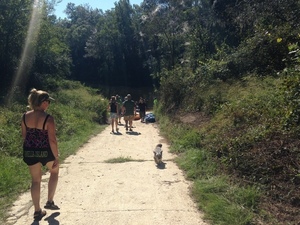 Deanna leading the way 30.4377333, -83.2509000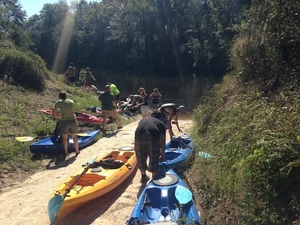 More boats 30.4491944, -83.2214583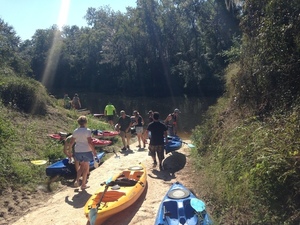 More people 30.4492111, -83.2214667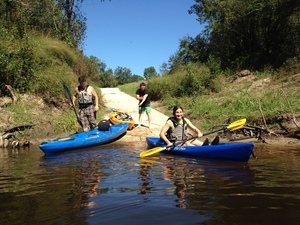 Larry Bunkley, Bret Huntley, April Huntley starting out 30.4327500, -83.2186361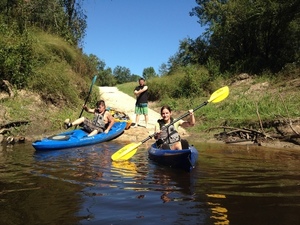 Paddle 30.4490472, -83.2215194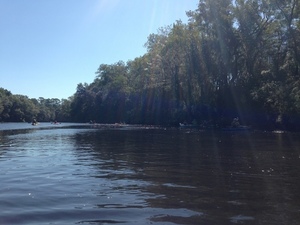 Withlacoochee River 30.4490556, -83.2214056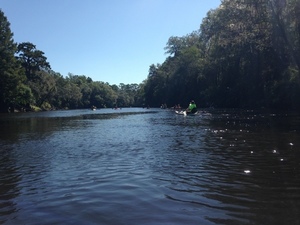 Heading downstream 30.4489944, -83.2212056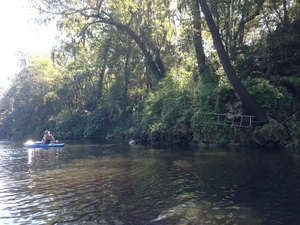 Ladder 30.4488500, -83.2209778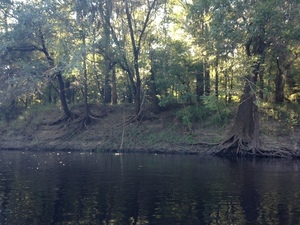 Cypress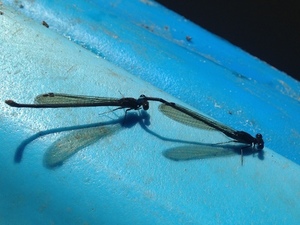 Insect sex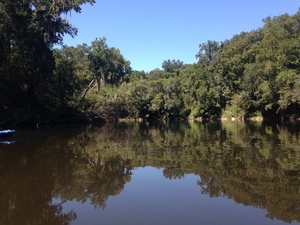 Woods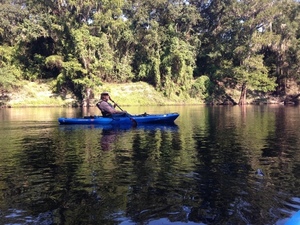 jsq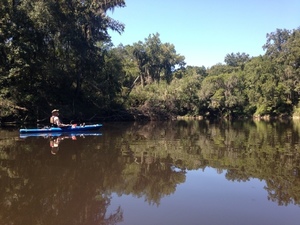 jsq on the level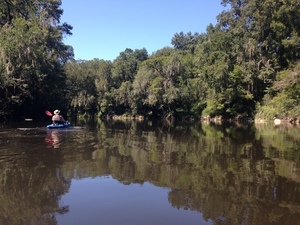 jsq downstream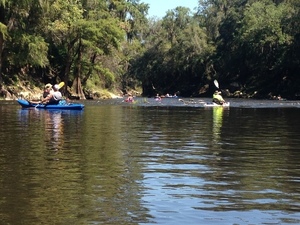 Plethora of paddlers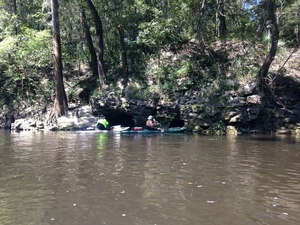 A spring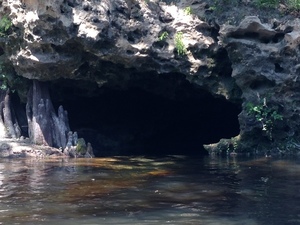 Cave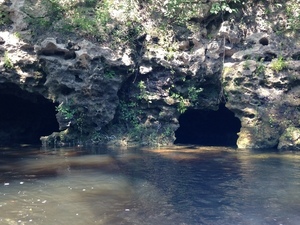 Two caves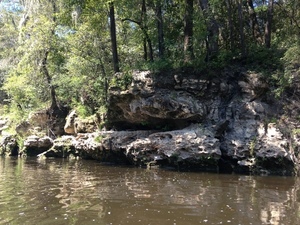 Karst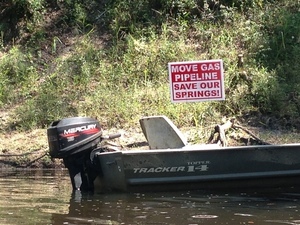 Move Gas Pipeline; Save Our Springs!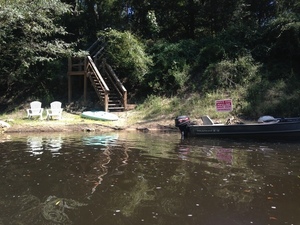 Chairs by the stairs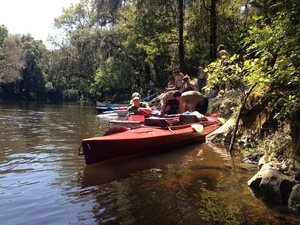 Debark for lunch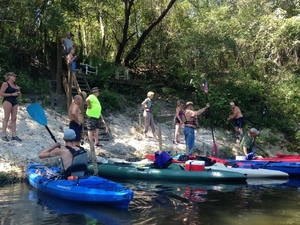 Chris Graham, Deanna Mericle, John S. Quarterman, Tim Carroll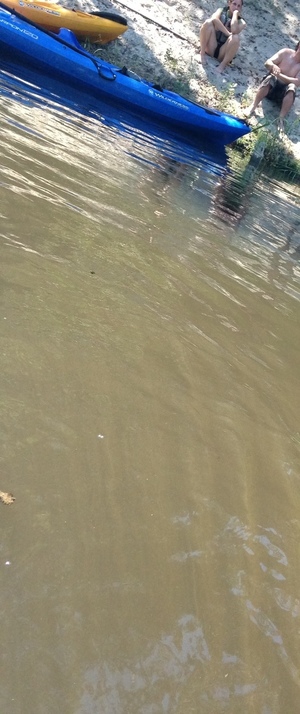 Slanted water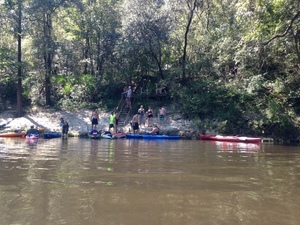 John S. Quarterman, April Huntley, Deanna Mericle, Tim Carroll, Bret Huntley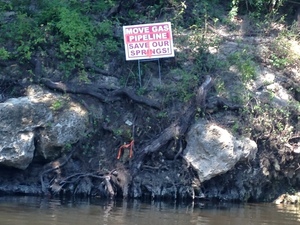 At the (then-proposed) Sabal Trail Withlacoochee crossing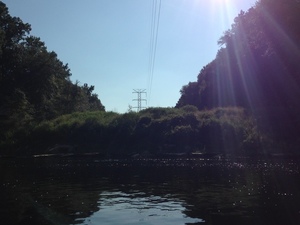 Power line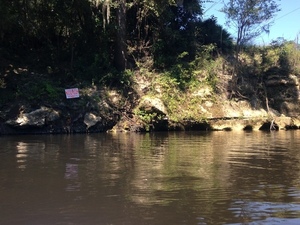 Context


Panorama: pipeline proposed to cross the Withlacoochee here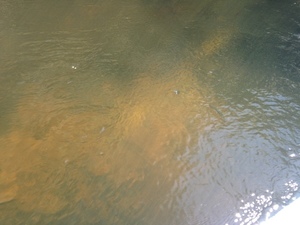 Tannin water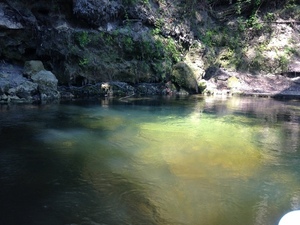 Spring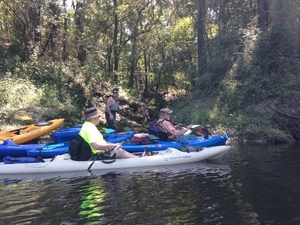 Boats observing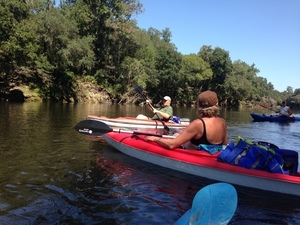 Tim and Clinton Carroll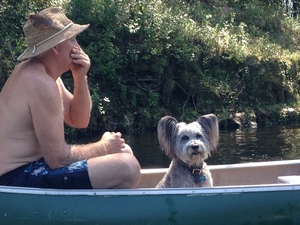 Chris Mericle with Tucker the dog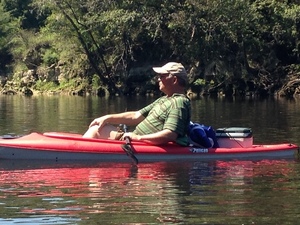 Tim Carroll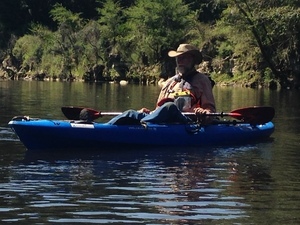 jsq relaxing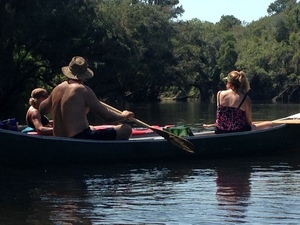 Chris and Deanna Mericle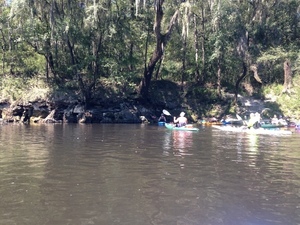 Shore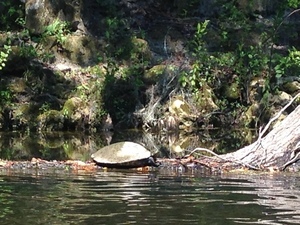 Turtle on log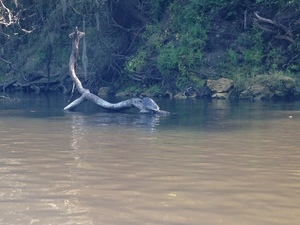 Turtle on another log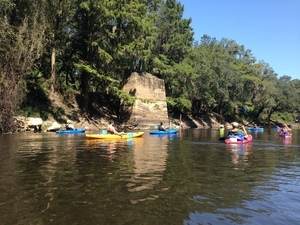 There is a chair on top of that concrete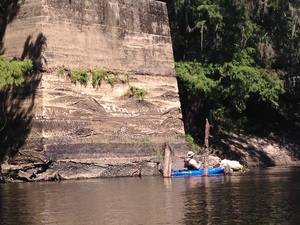 Old bridge pier 30.4106810, -83.1811210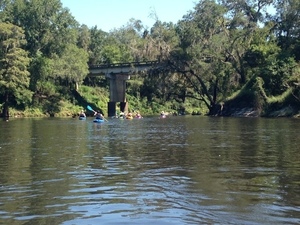 FL 141 Bridge distant 30.4104960, -83.1802730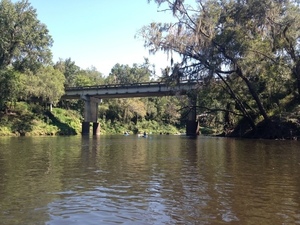 FL 141 bridge medium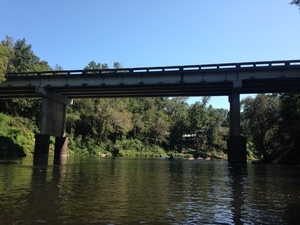 FL 141 bridge close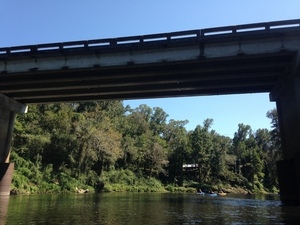 FL 141 bridge under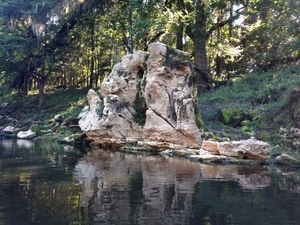 Limestone formation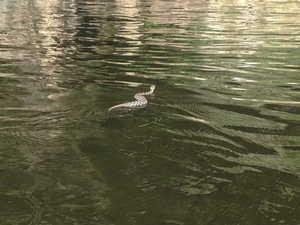 Snake in water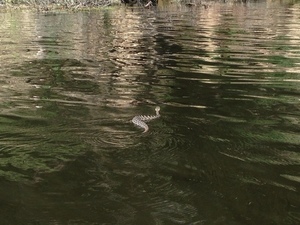 Looks like an oak snake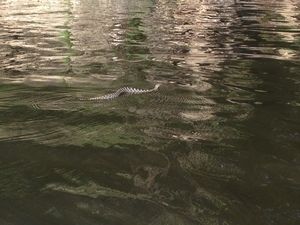 Snake sideways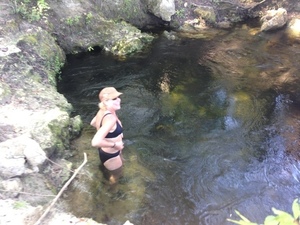 Dipping in Suwanacoochee Spring 30.3863270, -83.1715500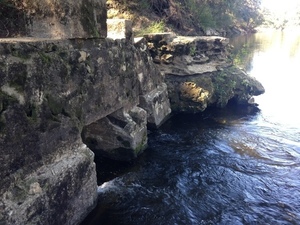 Suwanacoochee Spring dam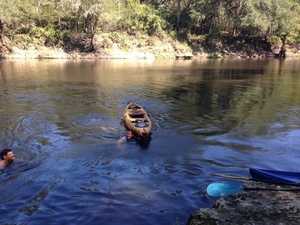 Swimming in the Withlacoochee in Suwanacoochee Spring outflow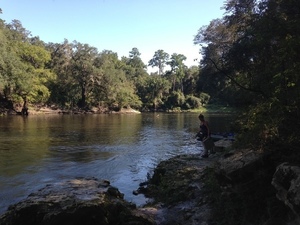 Looking downstream from Suwanacoochee Spring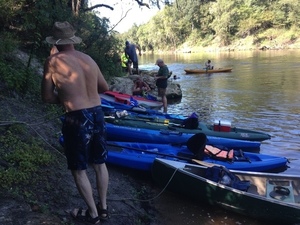 Boats almost ready to depart 30.3862100, -83.1715320


Withlacoochee Confluence panorama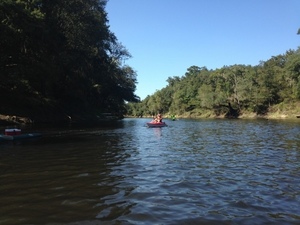 Withlacoochee Confluence


Withlacoochee joins the Suwannee panorama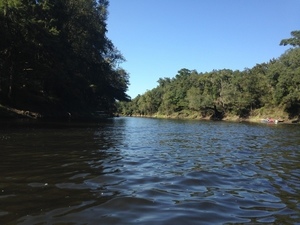 Upstream Withlacoochee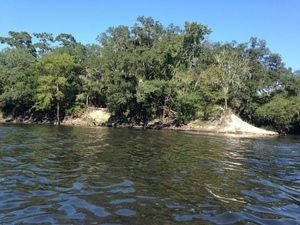 Withlacoochee joining Suwannee 30.3857060, -83.1710930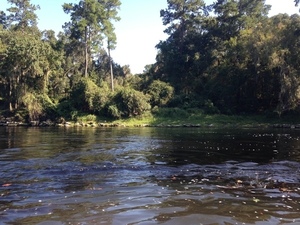 Suwannee River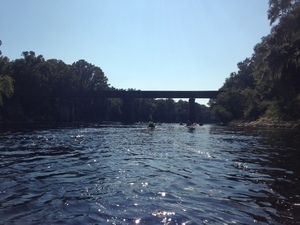 Downstream Suwannee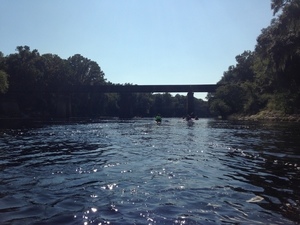 Railroad bridge 30.3852120, -83.1718160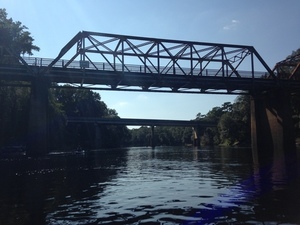 Drew Way bridge 30.3845640, -83.1741770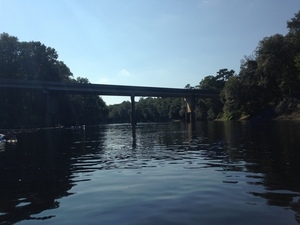 US 90 bridge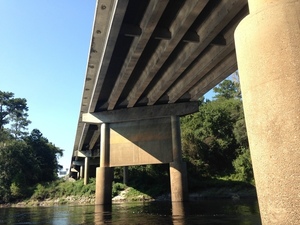 Under the US 90 bridge 30.3844620, -83.1757660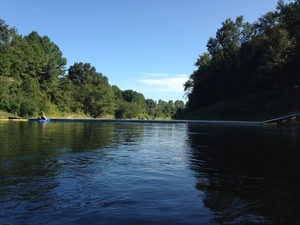 Suwannee Power Plant Canal 30.3812820, -83.1817190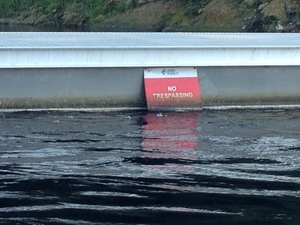 Duke Energy, No Trespassing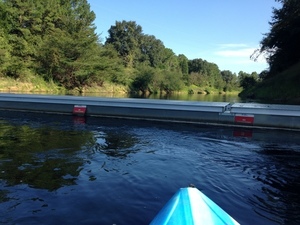 Duke barrier with two No Trespassing signs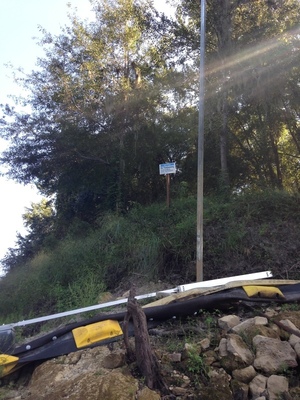 NOTICE No Trespassing Private Property 30.3812730, -83.1819150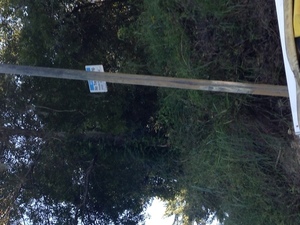 Blue No Trespassing sign

Another blue No Trespassing sign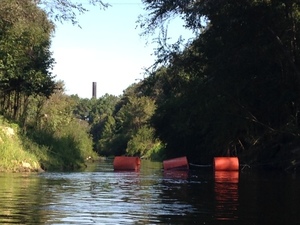 Outflow and smokestack 30.3787500, -83.1873090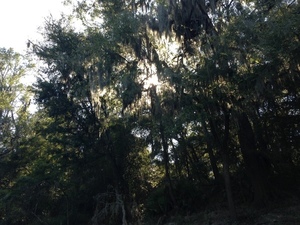 Sun westering in trees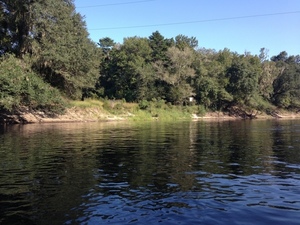 Gas line sign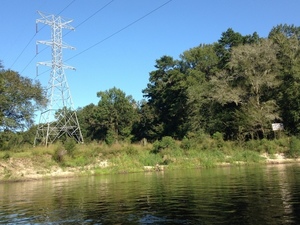 Power line and gas line 30.3661250, -83.1918290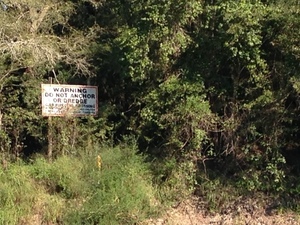 Warning Do Not Anchor Or Dredge; Gas Pipeline Crossing 30.4488500, -83.2209778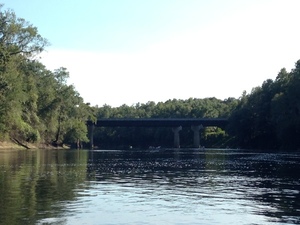 I-10 bridge 30.3591460, -83.1935670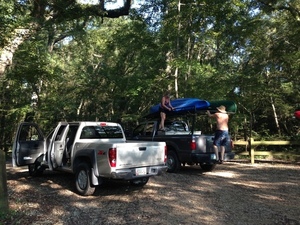 Deanna and Chris Mericle Loading up 30.3529670, -83.1893790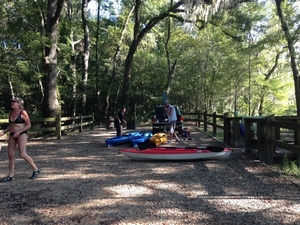 More loading 30.3529670, -83.1893790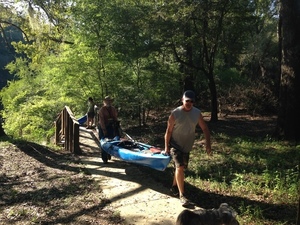 IMG 6863 30.3529670, -83.1893790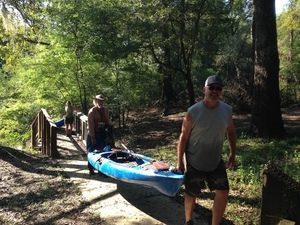 Carrying a boat 30.3529670, -83.1893790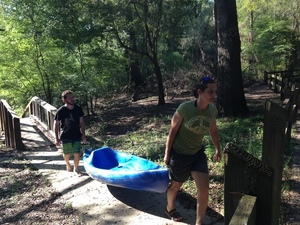 Bret and April carrying a boat 30.3529670, -83.1893790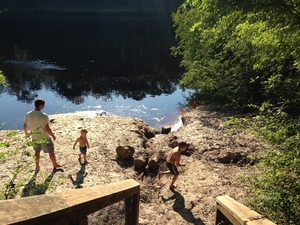 Come along, children 30.3529670, -83.1893790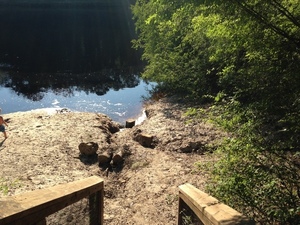 IMG 6867 30.3529670, -83.1893790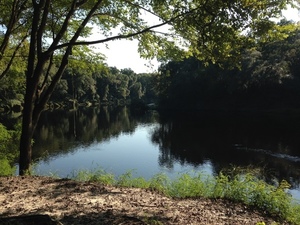 Langdale weed at Suwannee River 30.3529670, -83.1893790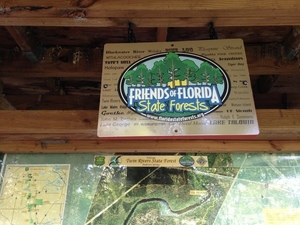 Friends of Florida State Forests 30.3529670, -83.1893790

A model for a park kiosk 30.3529670, -83.1893790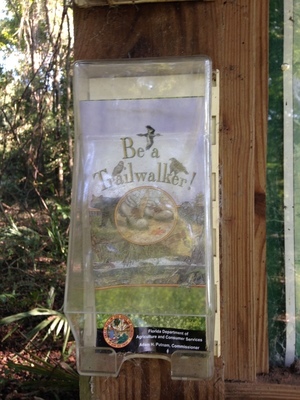 Be a Trailwalker! 30.3529670, -83.1893790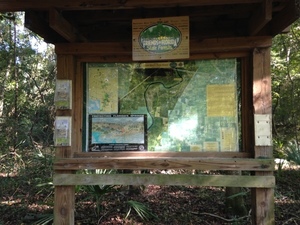 Kiosk again 30.3529670, -83.1893790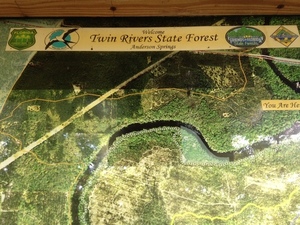 Twin Rivers State Forest 30.3529670, -83.1893790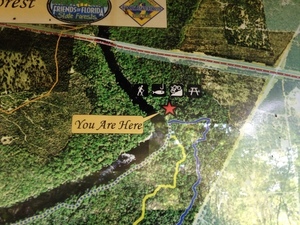 You are Here 30.3529670, -83.1893790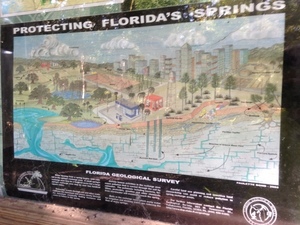 Protecting Floridas Springs 30.3529670, -83.1893790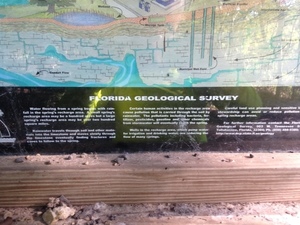 Florida Geological Survey 30.3529670, -83.1893790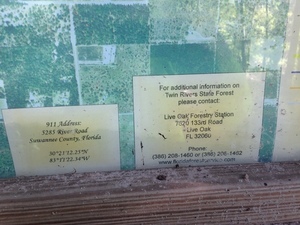 Contact Information, Twin Rivers State Forest 30.3529670, -83.1893790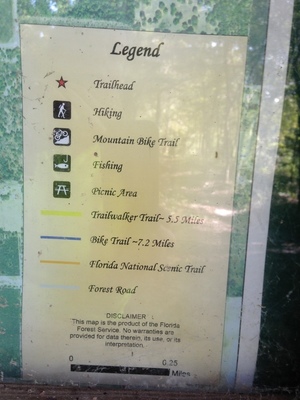 Legend 30.3529670, -83.1893790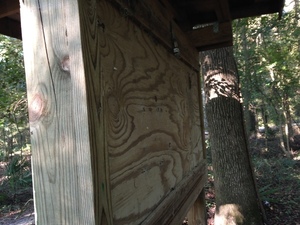 Back of kiosk 30.3529670, -83.1893790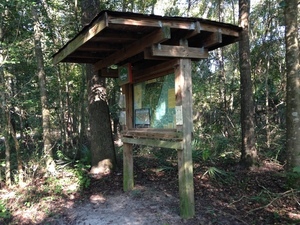 Side of kiosk 30.3529670, -83.1893790

Trail to river 30.3529670, -83.1893790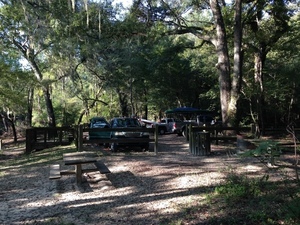 Time to go home 30.3529670, -83.1893790
Short Link: