Sabal Trail runs half a mile from Dunnellon High School and Elementary School, and even closer to a golf club to the north. In 2009 Florida Gas Transmission (FGT) blew up a much smaller 18-inch pipeline, flying a 104-foot piece of 18-inch pipe through the air, shutting down both I-95 and the Florida Turnpike, and fortunately missing a high school. You can help stop this $3.2 billion boondoggle and get on with solar power now for the Sunshine State.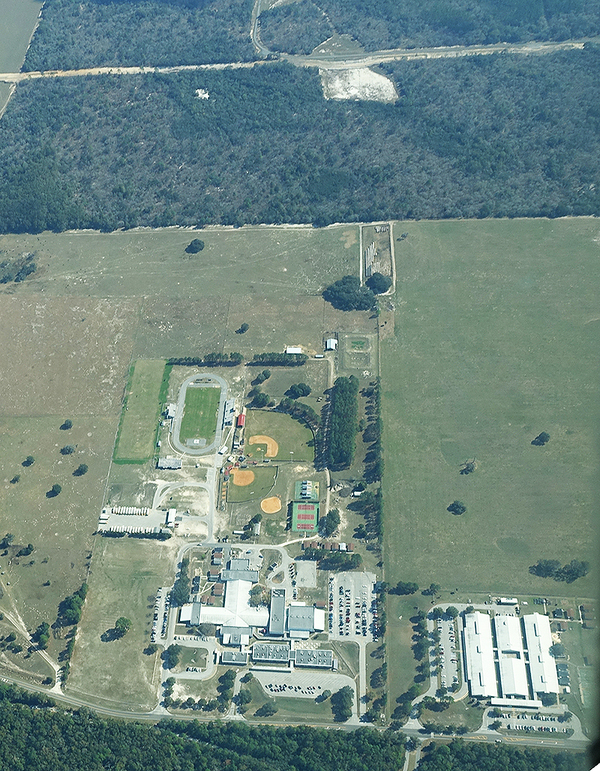 And to the north, it's even closer to Julliette Falls Golf Club and Community.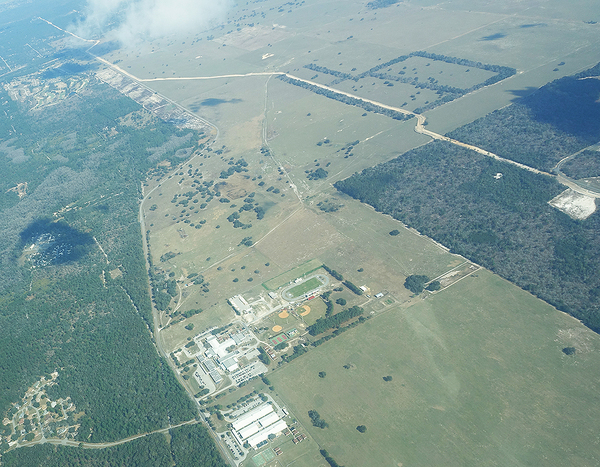 In that last picture, you can also see a sinkhole where Sabal Trail zig-zags between the dense trees and the other trees to the north.
Thanks to OSFR's Jim Tatum (also a WWALS member) on yesterday's Southwings flight for WWALS, also crewed by airplane owner and pilot Roy Zimmer of DeLand, navigator Andrea Rea of Floral City, and photographer Mark Skogman of St. Petersburg. Thanks to Harriet Heywood and the other Citrus County and Marion County WWALS members who helped organize this flight and donated for fuel.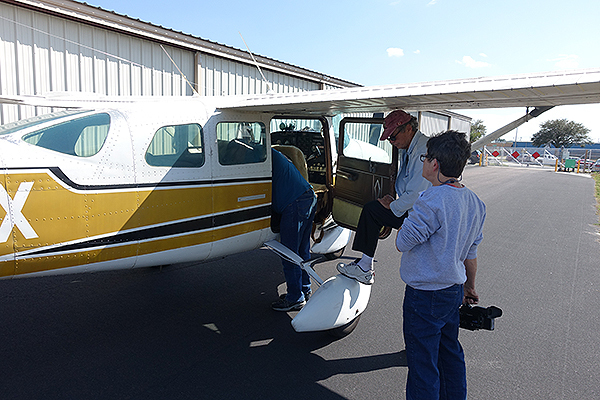 As arranged beforehand, Jim already blogged these pictures on the Our Santa Fe River blog, along with others, all the way to Duke's failed Crystal River nuke. Still more pictures will be published by WWALS and others.
Sabal Trail's alignment map 1657-PL-DG-70197-387 conveniently doesn't show any schools nearby:
The National Transportation Safety Board (NTSB) determined that 2009 pipe-flying incident was the fault of the operator, Florida Gas Transmission (FGT). The same FGT Sabal Trail aims to connect to in Suwannee County and near Orlando. Why should we expect Spectra Energy's Sabal Trail to be any safer, given Spectra's own three-decade rap sheet of corrosion, leaks, and explosions? Sabal Trail's 36-inch pipe is four times the area of that FGT 18-inch pipe, and thus four times the methane, under higher pressure. Why should we trust Spectra's boondoggle pipeline near a high school?
Solar power already provides more jobs than all of coal, oil, and natural gas, Georgia is the fastest-growing U.S. solar market, and more new U.S. electricity came from solar power last year than from any other source. FPL needs to cancel this $3.2 billion stranded asset its ratepayers are stuck with the bill for. Here are things you can do to stop this pipeline boondoggle.
-jsq, John S. Quarterman, Suwannee RIVERKEEPER®
You can join this fun and work by becoming a WWALS member today!
Short Link: