Here are updated maps of the two big pipelines in Suwannee County (before Sabal Trail): SONAT and FGT, feeding Duke's Suwannee River Power Plant and Pilgrim's Pride, from the Pipeline and Hazardous Materials Safety Agency (PHMSA) Public Map Viewer that shows where the main pipelines go, county by county.
PHMSA says there are only two main pipelines in Suwannee County, one east-west across the top, and one north-south and then over into Columbia County.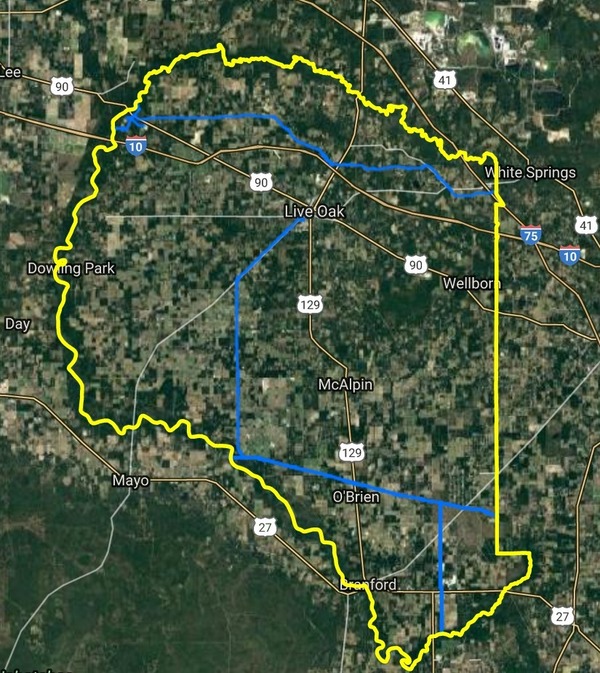 Here's an older version from January 2016 before PHMSA changed their map viewer:
You can see the northern pipeline crosses the Suwannee River in at least two places near Suwannee River State Park and US 90, including at the Duke Suwannee Power Plant south of US 90.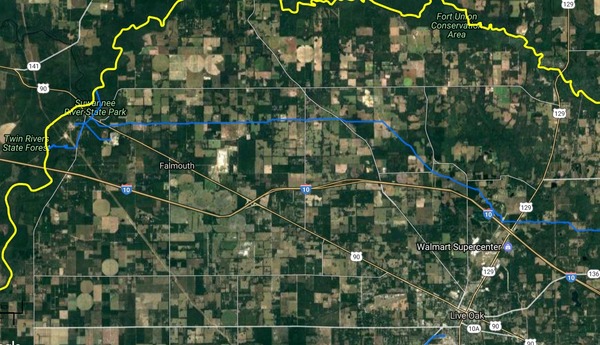 Here are all the pipeline river crossings into Suwannee County, with pictures from the river for many of them.
The northern pipeline also feeds Pilgrim's Pride.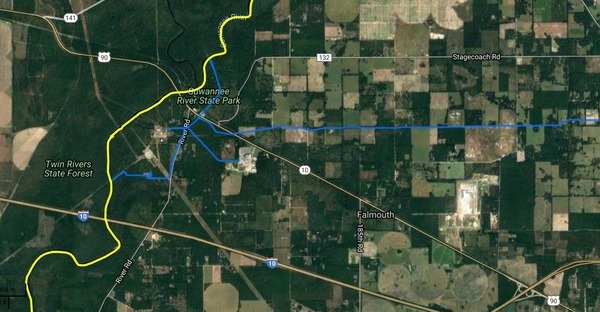 This is the same pipeline that crosses Sabal Trail and West Tower Road.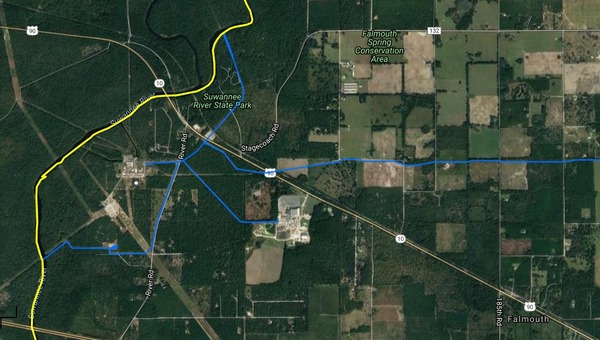 PHMSA says this pipeline is owned by Southern Natural Gas Company (SONAT). SONAT was bought by Kinder Morgan (KMI) a few years back, and last summer KMI sold 50% of it to Southern Company.

However, PHMSA also says Florida Gas Transmission (FGT) owns both pipelines. A year ago PHMSA said FGT owned only the north-south pipeline and the connector from O'Brien over to Columbia County. The difference may be because KMI until recently owned 100% of FGT and SONAT. The two pipelines have different signs at the roads and the rivers.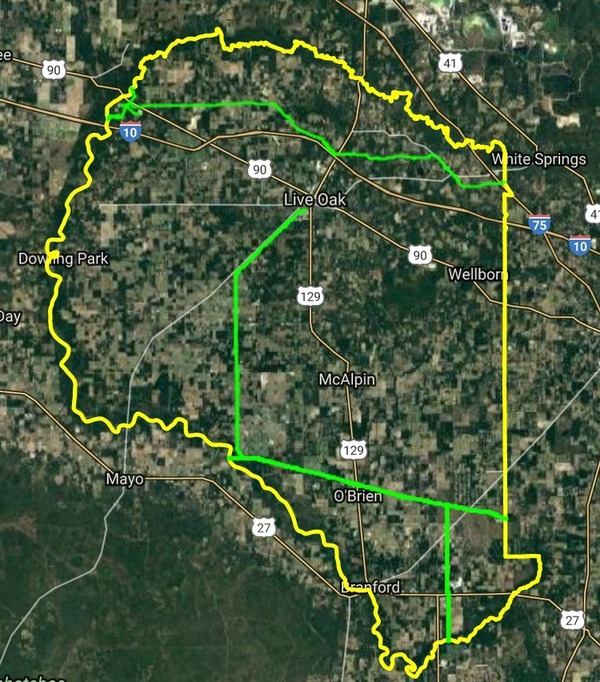 -jsq, John S. Quarterman, Suwannee RIVERKEEPER®
You can join this fun and work by becoming a WWALS member today!
Short Link: