Update 2017-08-03: The Senate already did it. But there are more nominations to oppose and other things you can do.
FERC could suddenly get a quorum. Another FERC nominee went to the Senate Wednesday: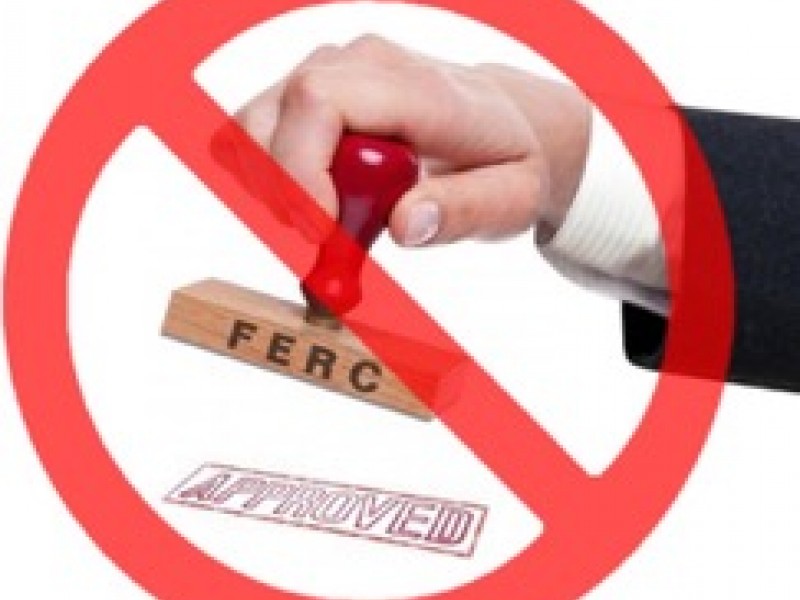 Richard Click, general counsel to the minority party, the Democrats, on the Senate Energy and Natural Resources Committee. Even the two nominees already forwarded to the full Senate June 6, 2017 if confirmed, added to the one still at FERC, would produce a quorum of 3 out of 5. So please call your Senators now and ask them not to vote to confirm any FERC nominee who does not vow to turn the agency to solar and wind power on a smart grid.
No, this won't stop or turn off Sabal Trail. But it could stop further pipeline boondoggles from being confirmed. That's good in itself, and could also erode the credibility of Sabal Trail with its creditors.
Here are telephone numbers for Georgia and Florida Senators, and there's a script farther down.
Georgia Senators
Florida Senators
Bill Nelson:
202-224-5274 DC
888-671-4091 toll free in Florida
954-693-4851 Broward
239-334-7760 Fort Myers
904-346-4500 Jacksonville
305-536-5999 Miami-Dade
407-872-7161 Orlando
850-942-8415 Tallahassee
813-225-7040 Tampa
561-514-0189 West Palm Beach
Marco Rubio:
202-224-3041 DC
(866) 630-7106 toll free in Florida
(407) 254-2573 Orlando
(305) 418-8553 Miami
(904) 354-4300 Jacksonville
(850) 433-2603 Pensacola
(850) 599-9100 Tallahassee
(561) 775 3360 Palm Beach
The first two nominees have already been forwarded to the full Senate, but this new nominee, Richard Click, presumably would have to go through confirmation hearings in the same Senate Energy and Natural Resources Committee. Yes, the same Committee for which he is general counsel to the minority: could that be a sufficient conflict of interest? Details of which Senators are on that Committee and how to contact them are in a previous post.
Timeline
Here's a sketch of how we got to the current FERC nominee situation.
Many more organizations are involved in opposing FERC and FERC nominees; the above timeline just hits some high spots involving WWALS and Waterkeeper Alliance.
Remember, even two more FERC Commissioners would give FERC a quorum, which would let them approve more pipeline boondoggles. Please call your Senators now.
-jsq, John S. Quarterman, Suwannee RIVERKEEPER®
You can join this fun and work by becoming a WWALS member today!
Short Link: