Update 2017-09-01: Add #StopETP Day of Action one day early to the same event in Live Oak.
Suwannee Riverkeeper John S. Quarterman will show four years of Sabal Fail, and the Three Stooges plumbing in Dunellon. WWALS member Cecile Scofield will talk about LNG export all over Florida. Flint Riverkeeper Gordon Rogers will explain what the fossil fuel industry calls the Great Major Victory by Sierra Club, Flint Riverkeeper, and Chattahoochee Riverkeeper, and what it means (so far as anyone knows). WWALS E.D. Gretchen Quarterman will lay out what you can do to help stop Sabal Trail and reform FERC. Plus videos.
When: 6:30 PM, Thursday, September 7, 2017
Where: Live Oak Woman's Club, 1308 11th St SW, Live Oak, FL 32064
Free: There is no admission fee and you do not have to be a member of WWALS to attend. Naturally, we do encourage you to join WWALS today. https://wwals.net/blog/donations/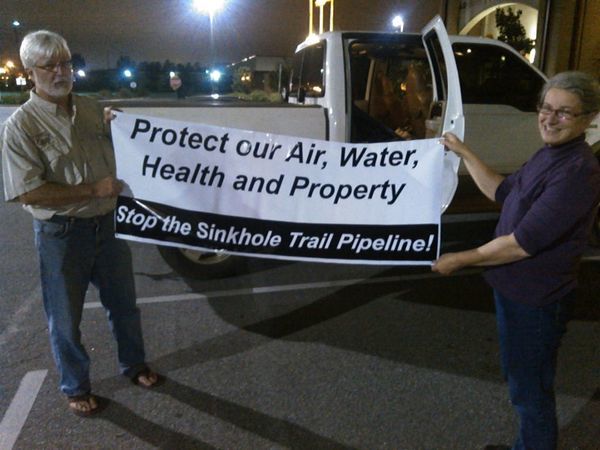 Gordon Rogers, Flint Riverkeeper and Gretchen Quarterman, WWALS Executive Director
Videos: You are invited to send in links to brief videos (5 minutes or less) related to stopping Sabal Trail or reforming FERC. We will pick a selection of them, no more than six, to show after the speakers, and we encourage you to answer questions after your video.
Tabling: Groups and individuals are invited to bring literature to hand out; tables will be available.
Program
2 minutes, Introduction, by M.C. Gretchen Quarterman, WWALS Executive Director
5 minutes, Greetings, by Eileen Box, Live Oak Woman's Club Conservation Chair
5 minutes, What is WWALS, by Dave Hetzel, WWALS Ambassador
15 minutes, Four years of Sabal Fail and the Three Stooges, by John S. Quarterman, Suwannee Riverkeeper
20 minutes, Liquid Natural Gas (LNG) Export, by Cecile Scofield
30 minutes, The court case win: what does it mean? by Gordon Rogers, Flint Riverkeeper
10 minutes, How you can help stop Sabal Trail and reform FERC, by Gretchen Quarterman
30 minutes, Videos, by various
Good night, by Irene
We will have a working projector this time, and a computer connected to it. So you can bring your video to show on a USB thumb drive and that should work. Can't guarantee Internet access will work, so thumb drive is best.
If attendees like the short video idea, we may hold another meeting with mostly videos.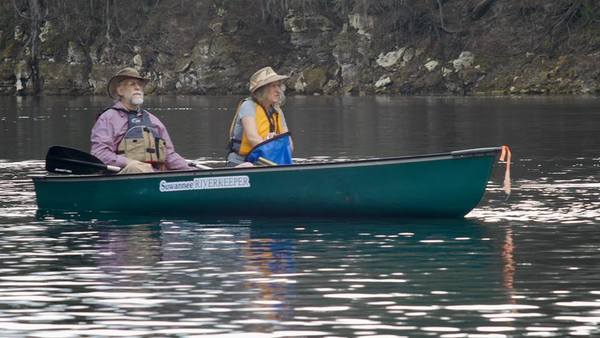 We got sails no one can see.
Suwannee Riverkeeper Vessel on the Suwannee River protesting Sabal Trail 2017-01-14
-jsq, John S. Quarterman, Suwannee RIVERKEEPER®
You can join this fun and work by becoming a WWALS member today!
Short Link: