Update 2017-09-15: On the seventh day.
Hurricane Irma is bringing flood levels on on most of the rivers in the Suwannee River Basin. Here are the gages with projections from downstream to upstream, since Irma is coming from the south. The images here are static to show this moment, but click on any image to go through to the live gage.
Suwannee River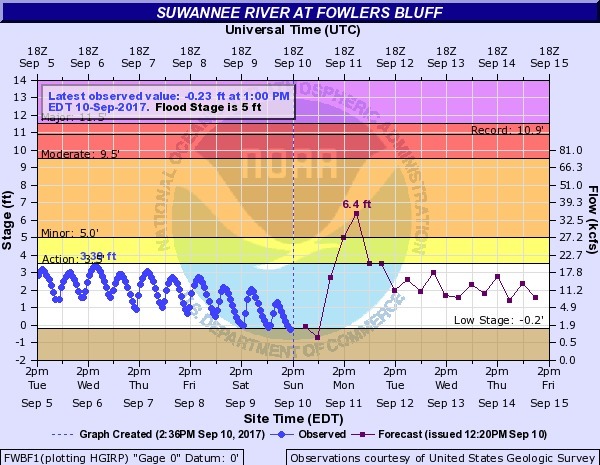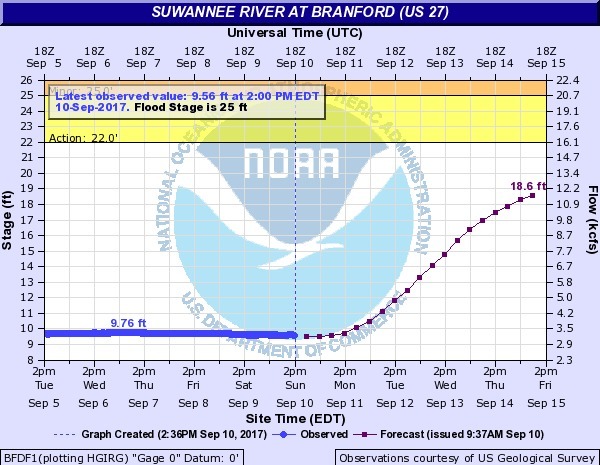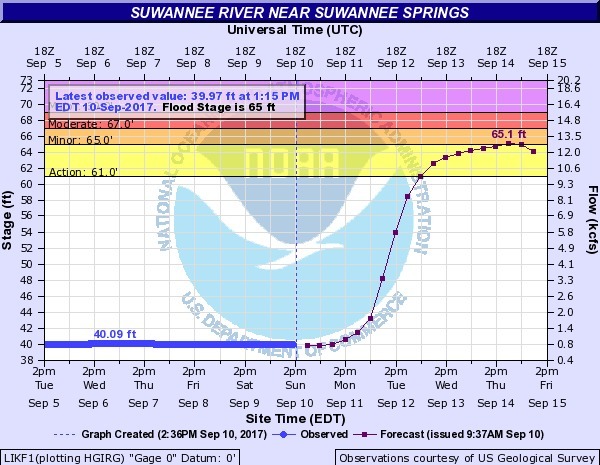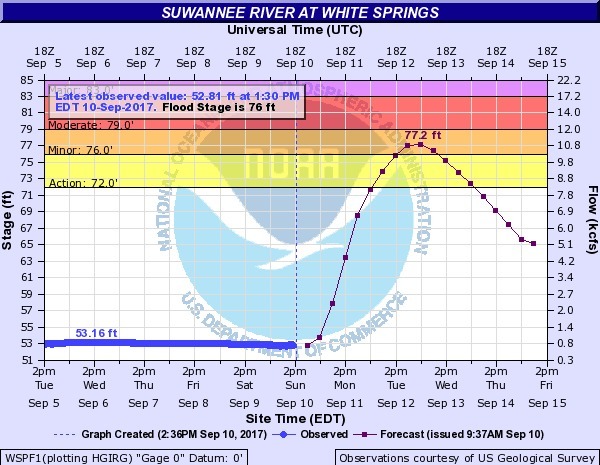 Withlacoochee River
All the Withlacoochee and Little River gages are shown live on the Withlacoochee and Little River Water Trail (WLRWT) water levels page.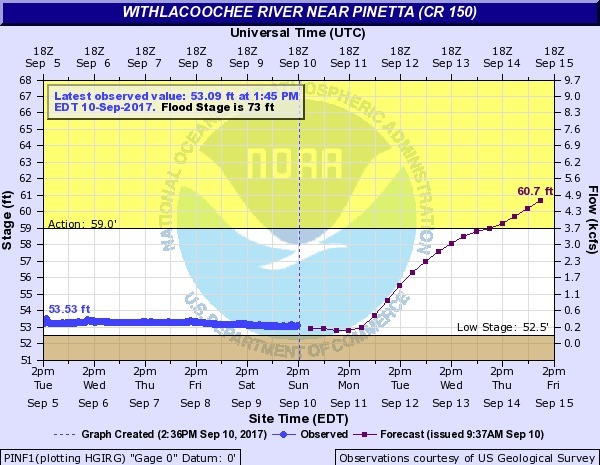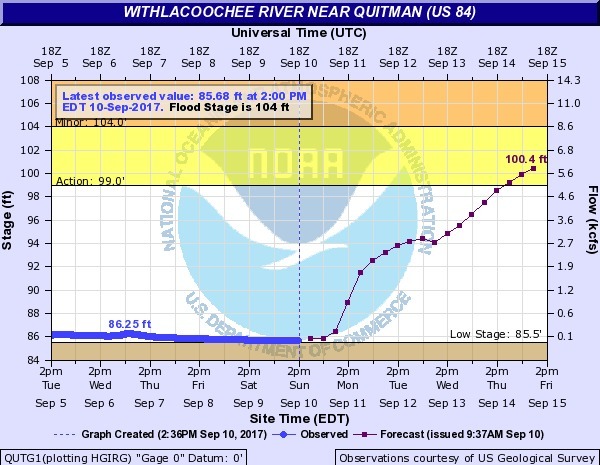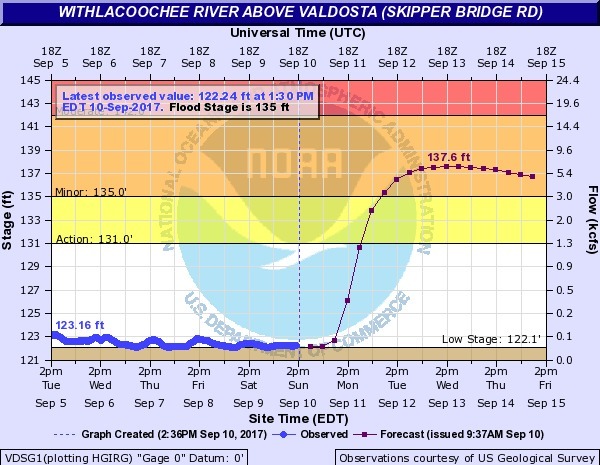 Alapaha River
All the Alapaha River gages are shown live on the Alapaha River Water Trail (ARWT) water levels page.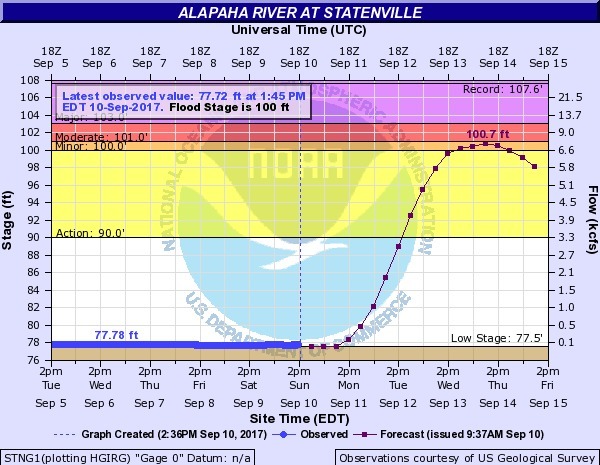 Santa Fe River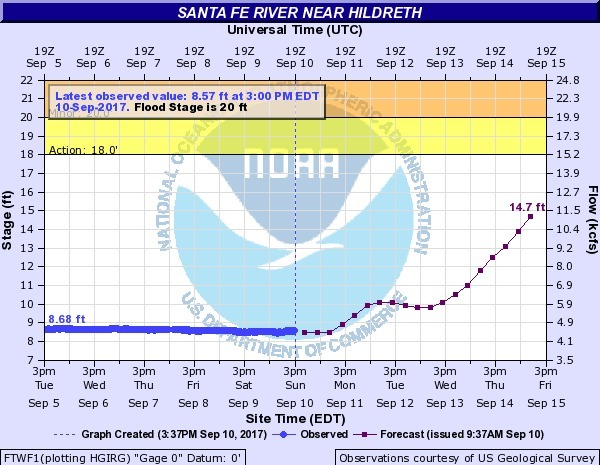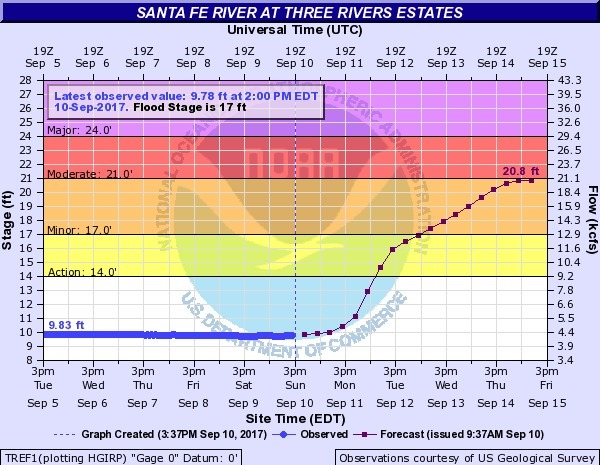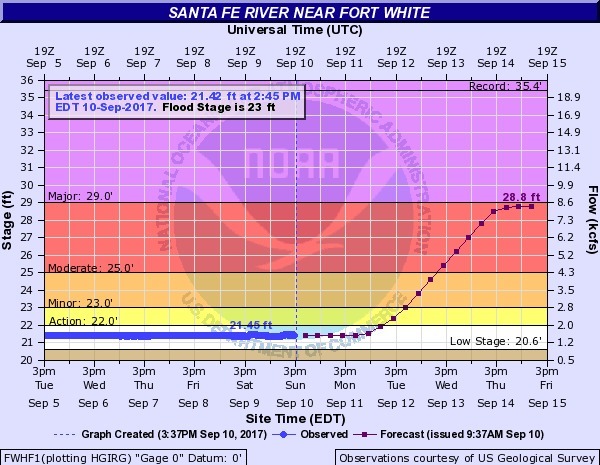 New River
The tributary of the Santa Fe River between Union and Bradford Counties, Florida, not the tributary of the Withlacoochee River between Cook and Berrien Counties, Georgia (that Georgia New River has no gages).
This one in Union County doesn't need a projection to show water already rising.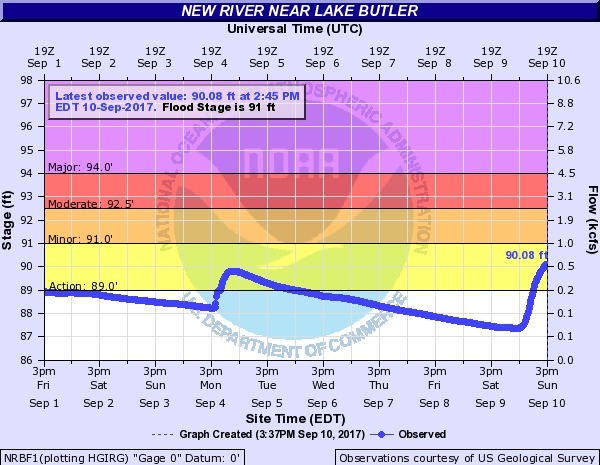 And this one in Bradford County is already flooding.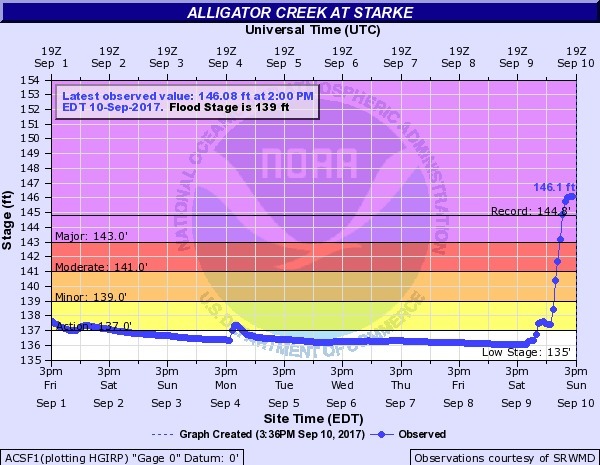 Here are all these gages and the rest for all these rivers on a map. Click through to the live map.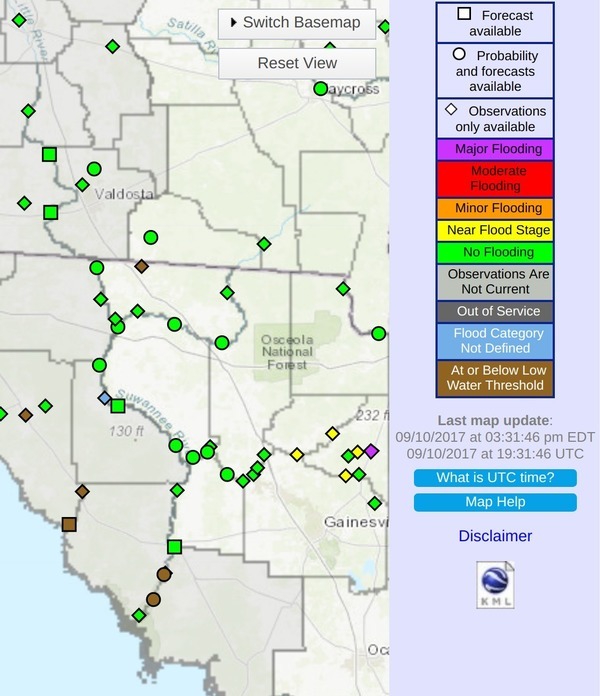 Suwannee River Water Management District (SRWMD) has a frequently-updated table of levels for all these and the other gages on these rivers.
Boating is probably not a good idea much of this week.
-jsq, John S. Quarterman, Suwannee RIVERKEEPER®
You can join this fun and work by becoming a WWALS member today!
Short Link: