Update 2017-12-12: And the winner is…
Update 2017-12-11: We already drew for the kayak: stay tuned for the winner.
Update 2017-10-26: Thanks to John Phillip Ramsey and Malibu Kayaks for donating the raffle kayak!
Back by popular demand: another raffle kayak! This MalibuKayaks Trio-11 can be used for fishing, standing, or with a family of three. See below for tickets, drawing, and specifications.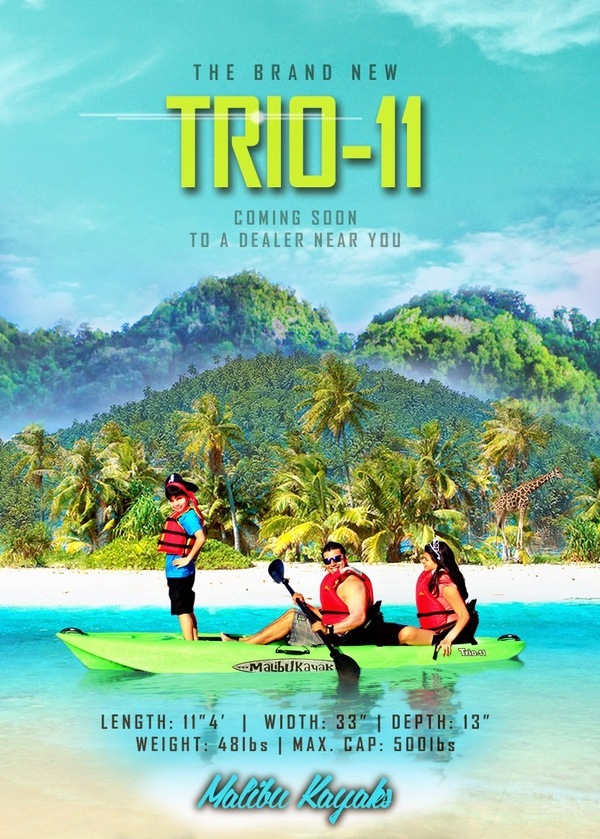 Tickets are $5 each or five for $20. You can get them online (see sidebar on every page of the WWALS website), or get your paper tickets at the WWALS booth at any of the festivals, outings, or other events this fall.
See the WWALS calendar or list of events for when and where, or get tickets online at any time.
The lucky winner will be chosen December 10, 2017, at the Sunday, December 10, 2017 Suwannee River Okefenokee Outing. That's right, we'll be drawing for the winner at Stephen C. Foster State Park, Fargo, Georgia, where the Suwannee River begins.
All online tickets will be transcribed to paper tickets, and a winner will be selected by drawing from all the tickets.
The winner will be responsible for collecting the kayak. We will have the raffle kayak at the outing, so if you win you can take it away.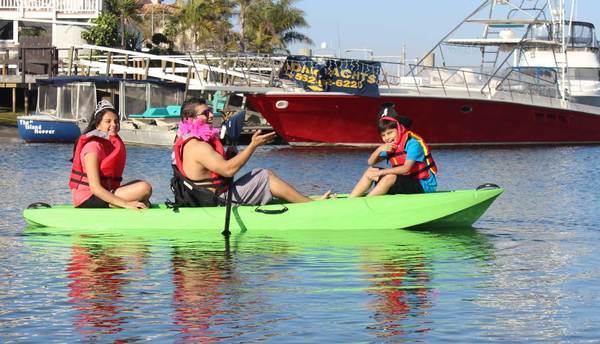 The winner was actually present at the drawing last time, when he was so happy he kissed that previous raffle kayak and named it Little Miss Sunshine.

Length: 11′ 4″
Width: 33″
Depth: 13″
Weight: 48 pounds
Maximum capacity: 500 pounds
Passengers: 1, 2, or 3
Seats: Not included (it has molded plastic seats, but fabric seats such as in the picture below are not included)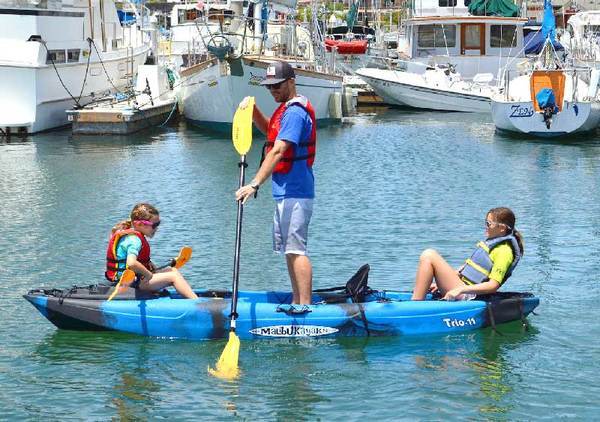 Features: Standing platform, extra storage, bow rod holders, cup holder, rudder inserts.
-jsq, John S. Quarterman, Suwannee RIVERKEEPER®
You can join this fun and work by becoming a WWALS member today!
Short Link: