See also: Nutrien (PCS Phosphate mine) 5-year permit renewal 2018-03-16.
Update 2018-01-25: Fixed Attorney Scott Shirley's attribution.
Hamilton County did due diligence by hiring a consultant to review the PCS phosphate mine's record and permit applications. The Mericles and me were the only non-county non-PCS people who spoke, but the Planning and Zoning Board interacted quite a bit last night at the public hearings. Both the motions they passed recommended approval of the permits, but the second motion included taking into account the points raised by the public, such as better public access to permit materials and review of the mining company's water quality data.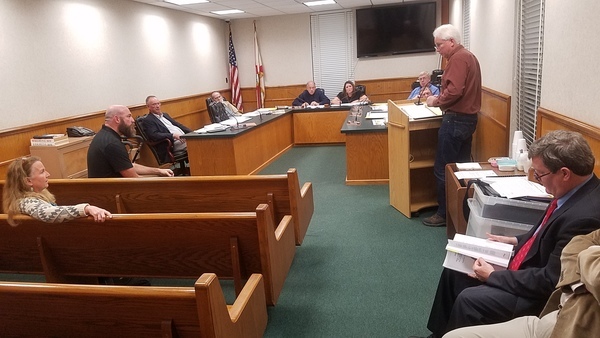 Photo: John S. Quarterman for WWALS, Left to right: Deanna Mericle, Consultant Gregory M. Hitz, County Attorney Cliff Adams, Planning and Zoning Board: A.L. Milner(?), Eddie Wynn, Megan Carter, Jim Tompkins, Harrell Tyree, Riley L. Anderson, for PCS: Attorney Scott Shirley, Danny Johnson.
County Attorney Cliff Adams took notes throughout, and there was a sound recording.
The public consisted of Continue reading →