Update 2020-10-01: Signed and executed copy.
Thanks, City of Adel, for passing this resolution last Tuesday! The next BIG Little River Paddle Race at Reed Bingham State Park will be April 28, 2018, pending final approval by GA DNR. Meanwhile, come paddle with WWALS from Hagan Bridge (GA 122) to Franklinville on the Withlacoochee River, February 11, 2018.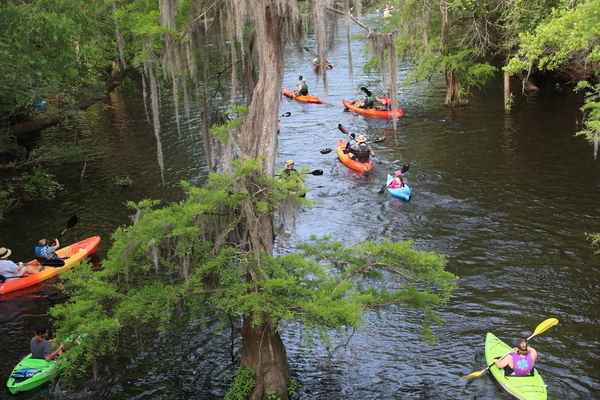 Photo: Phil Hubbard, Under Reed Bingham State Park cypress at the 2017 BIG Little River Paddle Race.
Continue reading