Except for being a very unseasonable 102 degrees in the shade, it was a very fine day at Berrien County Harvest Festival in Nashville, Georgia, Saturday, 29 September 2018, next to the Withlacoochee River and in a county bordered on the east by the Alapaha and Willacoochee Rivers.
He likes wwals.net so much he wanted to be on it, and now he and she are, shown here with Gretchen Quarterman.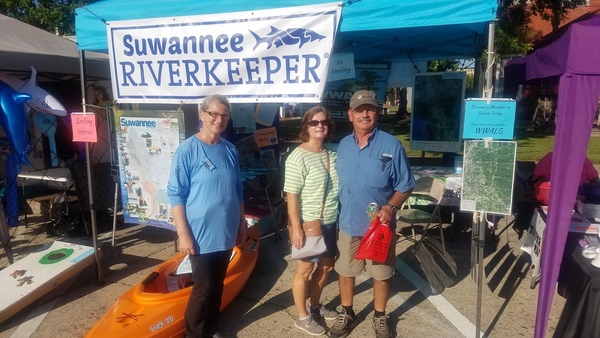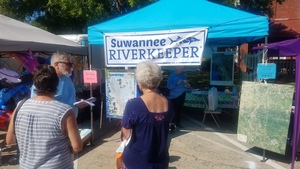 Shirley Kokidko explains, Booth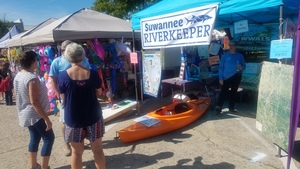 Gretchen Quarterman observes, Booth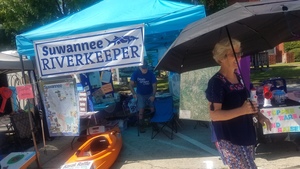 Shirleys parasol, Booth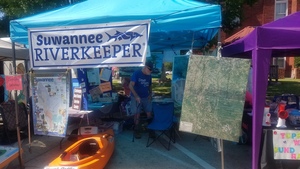 Dave Hetzel and the maps, Booth
Bret Wagenhorst donated a kayak to raffle; see separate post for how to get your raffle tickets.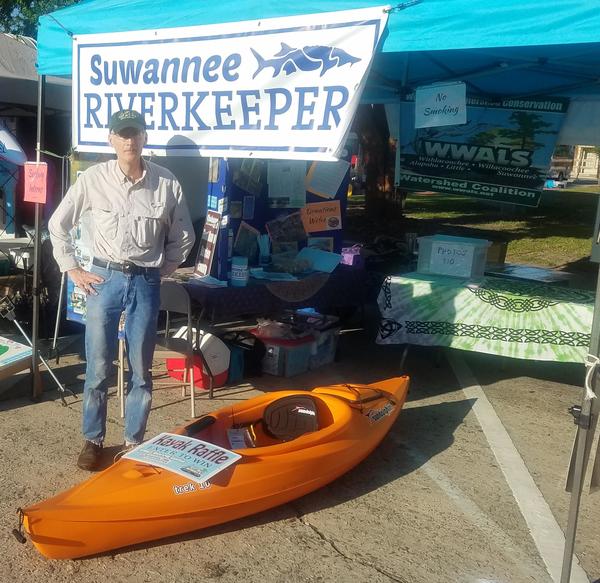 The featured entertainment was the Puppies of Penzance.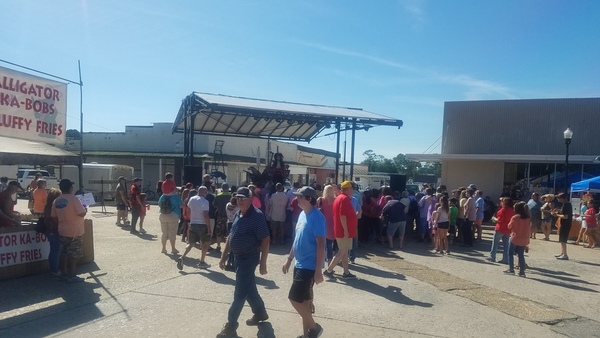 -jsq, John S. Quarterman, Suwannee RIVERKEEPER®
You can join this fun and work by becoming a WWALS member today!
Short Link: