Best parade ever! Saturday noon at the Hahira Honeybee Festival: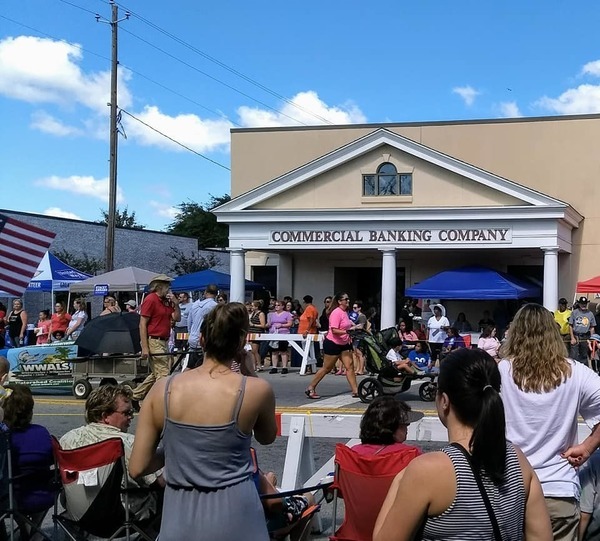 Photo: Allison B. Freeman
We had quite a crew this time: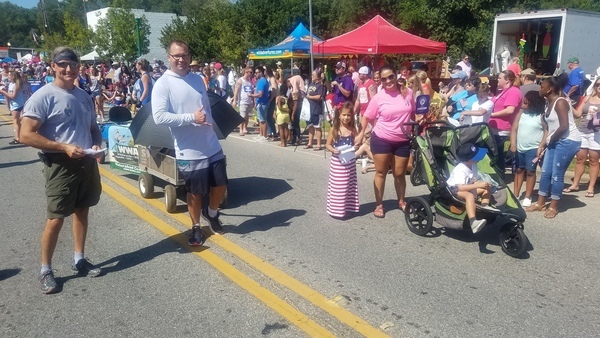 Dan Phillips, Bobby McKenzie, Zavier McKenzie (under the parasol in the cart), Eliza McKenzie in striped skirt, Evan McKenzie, the seldom-seen Monica McKenzie, and Suwannee Riverkeeper John S. Quarterman taking the picture.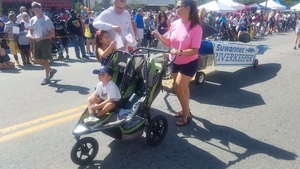 Suwannee Riverkeeper, Parade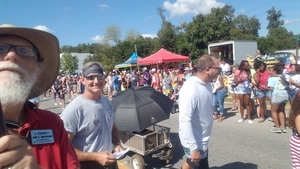 jsq, Dan, (Zavier), Bobby, Eliza, Parade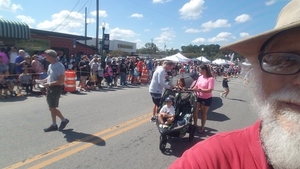 Dan, Bobby, Evan, Eliza, (Zavier), Monica, jsq, Parade
Back at the WWALS booth were Dave Hetzel, Gretchen Quarterman, Carolyn Selby, and Julie Magruder.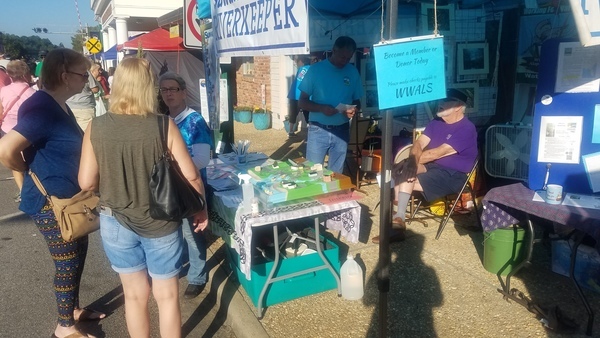 Among the many people who came by the tent were Tim Coombs, Allison B. Freeman, and Clayton Freeman all the way from Americus, Georgia.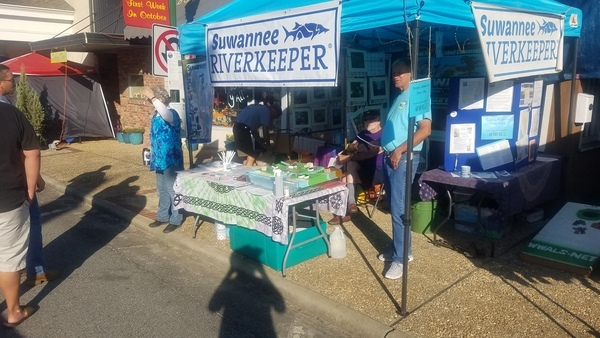 Many thanks to Curvy Chic for their hospitality. Thanks to Shady Grove Missionary Baptist Church for the shade of their float while we were waiting for the parade to start.
Don't forget coming up soon:
For more WWALS outings and events as they are posted, see the WWALS calendar or the WWALS outings and events web page. WWALS members also get an upcoming list in the Tannin Times newsletter.
-jsq, John S. Quarterman, Suwannee RIVERKEEPER®
You can join this fun and work by becoming a WWALS member today!
Short Link: